Oil Dog Portrait of Wilson
January 25, 2014
Here is the oil Dog Portrait of Wilson. Debbie White emailed lots of photos of their wonderful dog called Wison. He was a black Labrador and loved bing in the water. Debbie has seen some other paintings Nicholas has completed with dogs in water and in a river and felt this would be a great idea of her portrait. She had aq perfect photo of Wilson in the river, and with some help of a few other reference photos Nicholas painted this beautiful painting below. It is an 18 x 14 oil portrait. Debbie commissioned the painting as a surprise gift for her husband. You can see a photo of him with the painting below….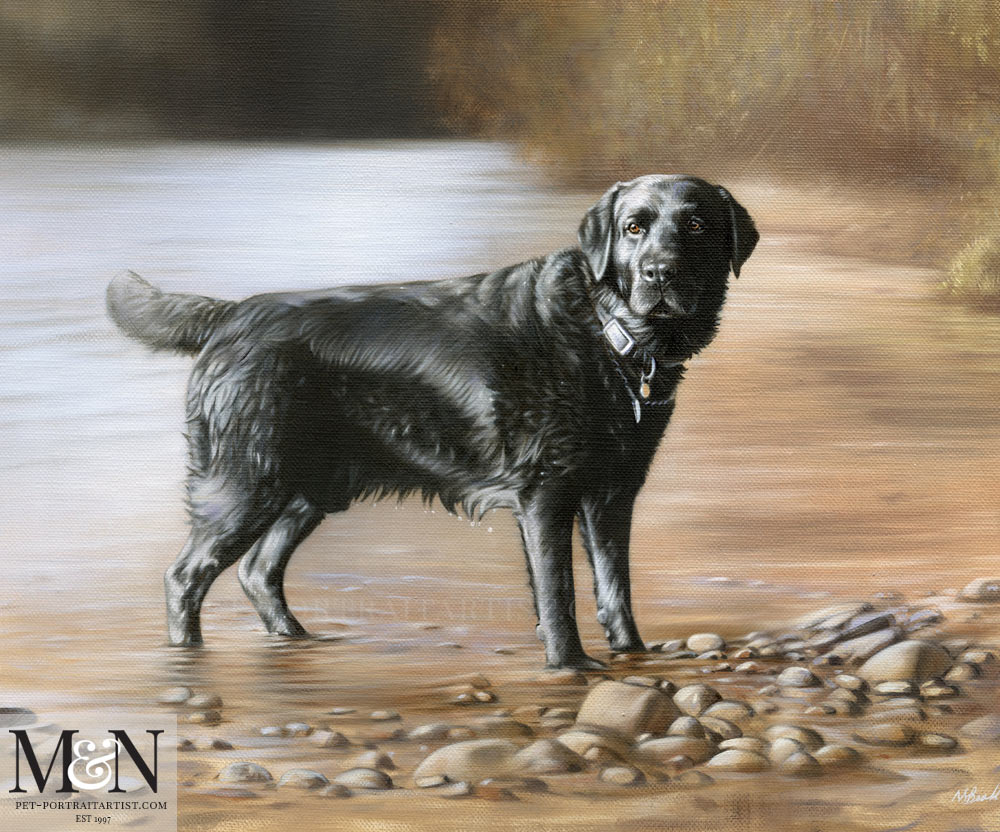 Oil Dog Portrait of Wilson – Framed
Our clients opted for the Traditional Flat frame with a small inner linen slip. This brings out the shine in Wilson's coat beautifully. You can see some really close up photos I took of the portrait in the studio this afternoon.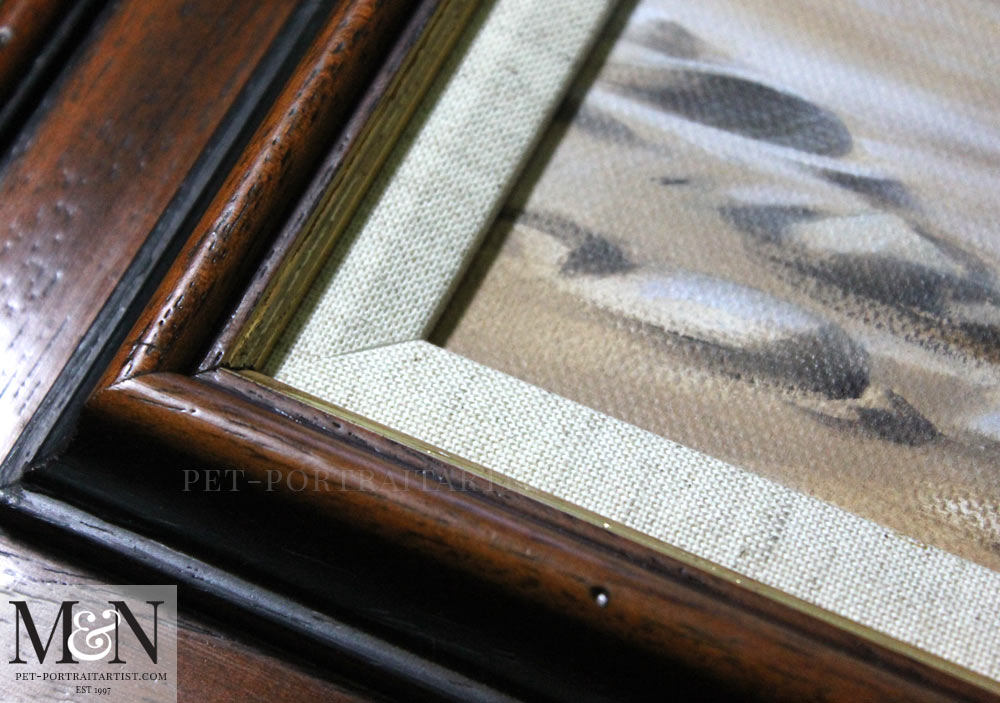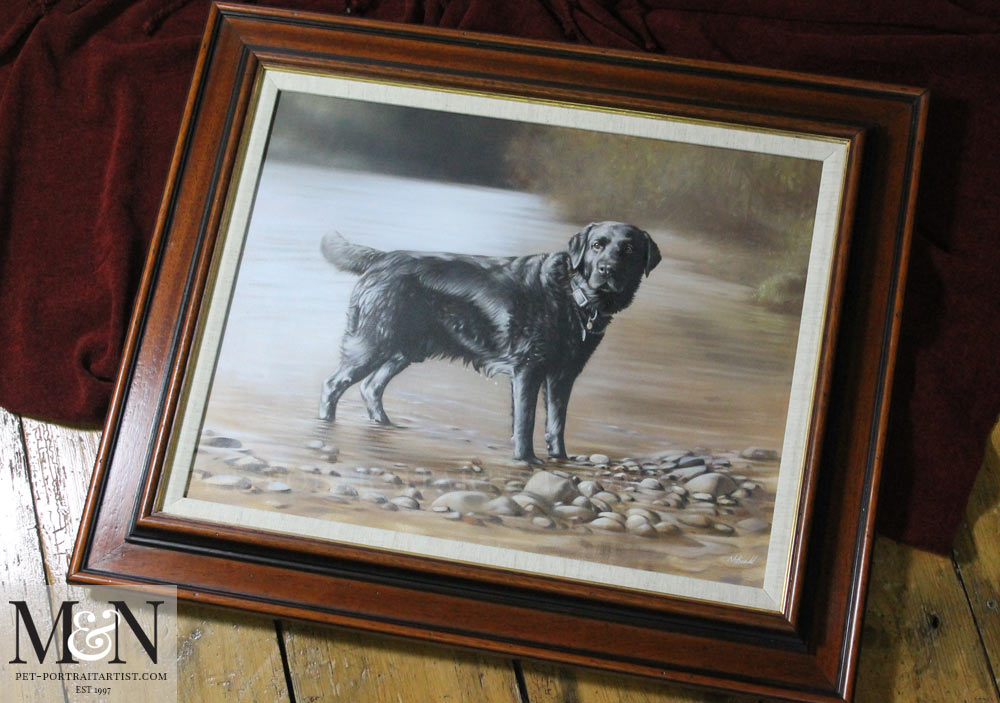 Finally, we hope that you have enjoyed viewing our Art Studio Blog. Why not sign up to our Monthly newsletter accessible at the bottom of our website which comes out on the 1st of each month. You can catch up on all of the portrait stories and news from our Art Studio! Please don't forget to subscribe to our Youtube Channel too, share, like and follow our social media and you are more than welcome to comment below, we love hearing from our readers!
You May Also Like
August 31, 2017
December 25, 2015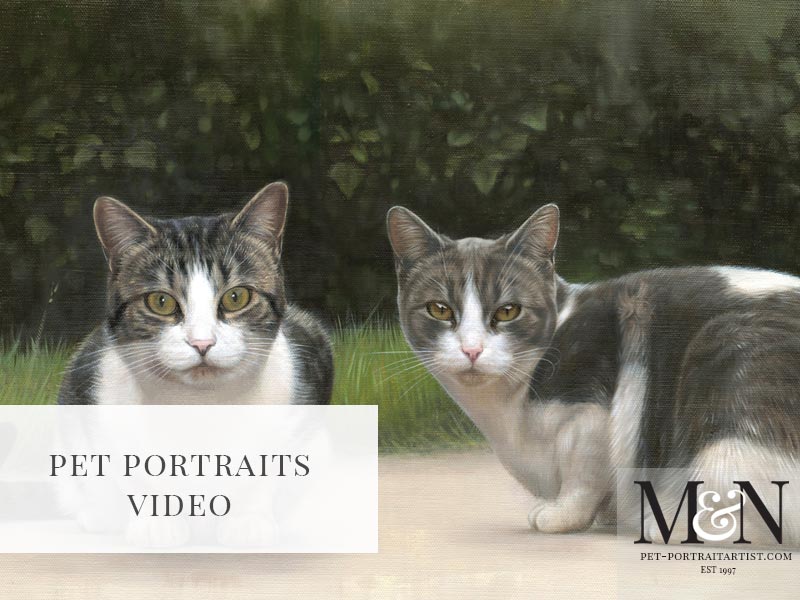 September 14, 2014