Bull Dog Puppy Portrait of Otis
November 30, 2014
Welcome to our Bull Dog Puppy Portrait of Otis. This portrait was commission day returning clients in the USA. Harlan Crow and his family wanted an oil painting of their beautiful Bull Dog Called Otis.  The family took lots of photos fo Otis in their garden. They then also supplied us with a photo of their lake in the grounds of their home. They wanted this to be the backdrop of their painting. This means that the oil painting is unique and personal to the family.
Harlan Crow and family have all of the oil paintings Nicholas has painted displayed in their beautiful home in the USA. You can see them and read testimonials on our Happy Client Photos page. You can also see the portrait of black Labrador Patsy in more detail along with the hand carved frame on Pasty's dedicated page – Dog Oil Portrait
Bull Dog Puppy Portrait of Otis – Framed
Here is a photo of the portrait of Otis framed and ready to give the family on Christmas day. The hand carved frame is absolutely incredible and we are in awe of the craftsmanship of the carpenter. Each of the paintings that Nicholas has created have had a commissioned hand carved frame. They have personalised motifs which have meaning to the family. We love them and hope you do too!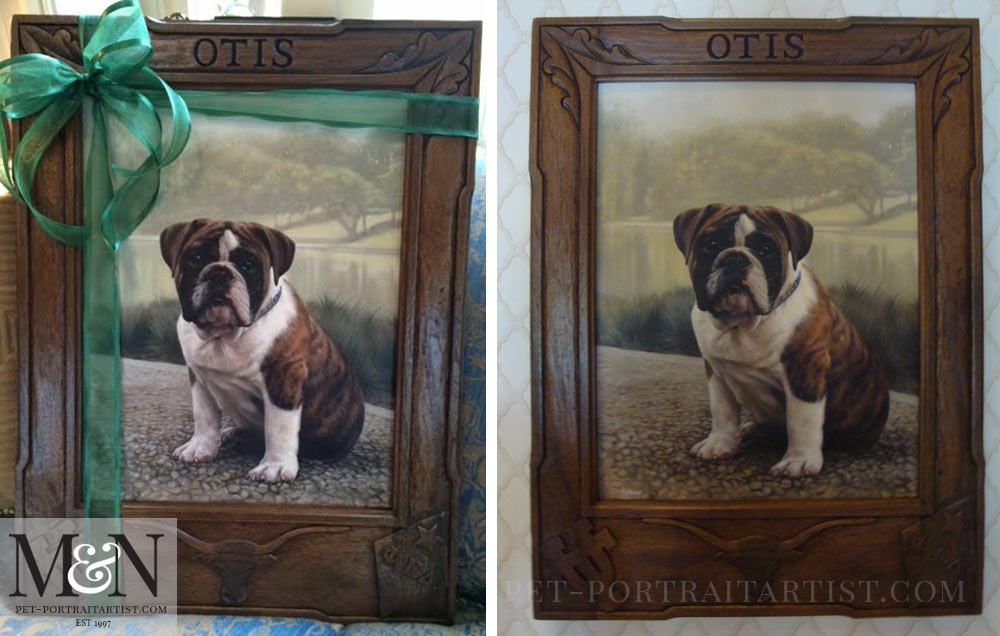 Bull Dog Puppy Portrait of Otis – Photos
We often take photos of the portraits up close and in detail. It also allows our clients and readers to see what the portraits are like. Normally you would stand a few paces away from a portrait when viewing them. However we feel that by taking photos this close, it consequently allows clients to really see how much work has gone into them.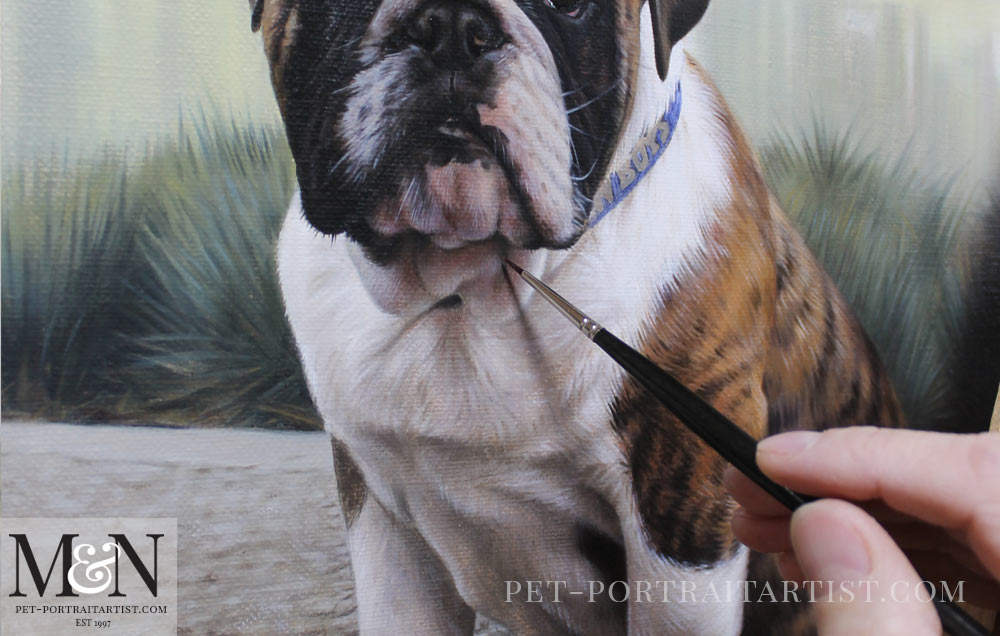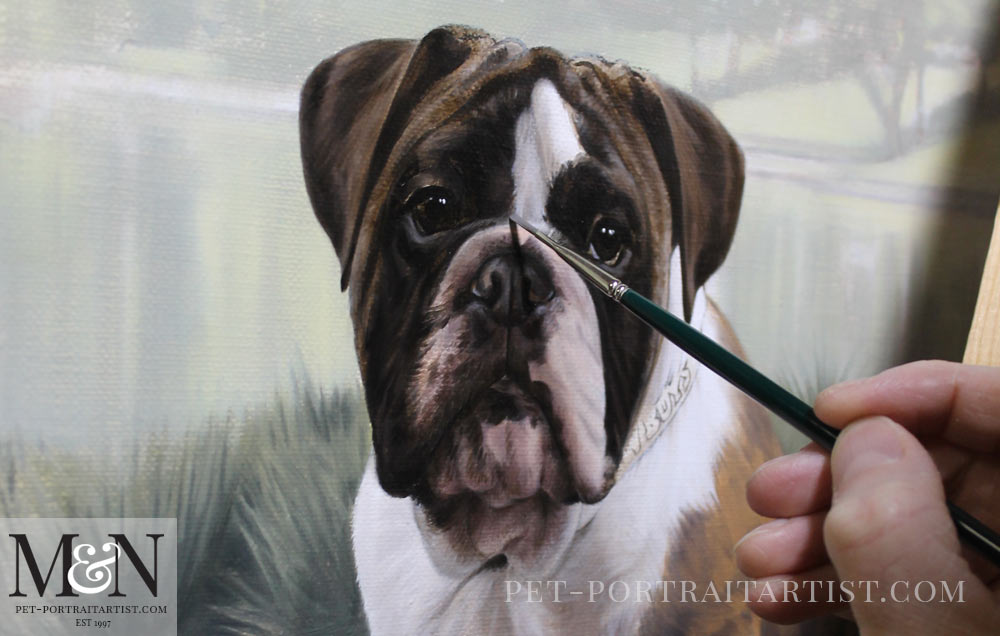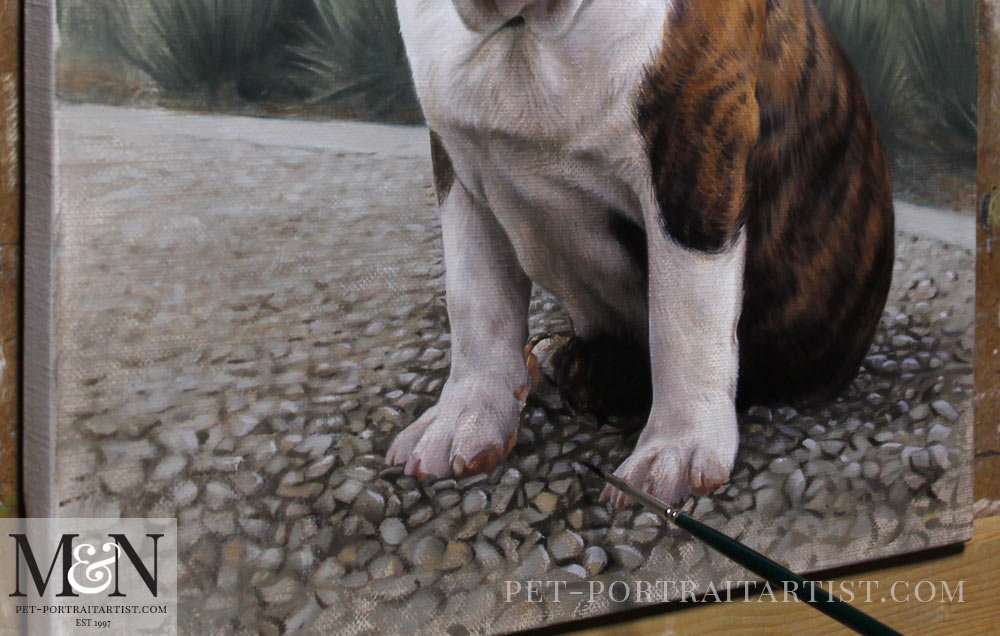 Bull Dog Puppy Portrait of Otis – Video
Here is our latest video of Otis and Patsy's painting which we took before the portraits were all packed up and ready to send to the USA.
Finally, we hope that you have enjoyed viewing our Art Studio Blog. Why not sign up to our Monthly newsletter accessible at the bottom of our website which comes out on the 1st of each month. You can catch up on all of the portrait stories and news from our Art Studio! Please don't forget to subscribe to our Youtube Channel too, share, like and follow our social media and you are more than welcome to comment below, we love hearing from our readers!
You May Also Like
March 14, 2017
June 3, 2017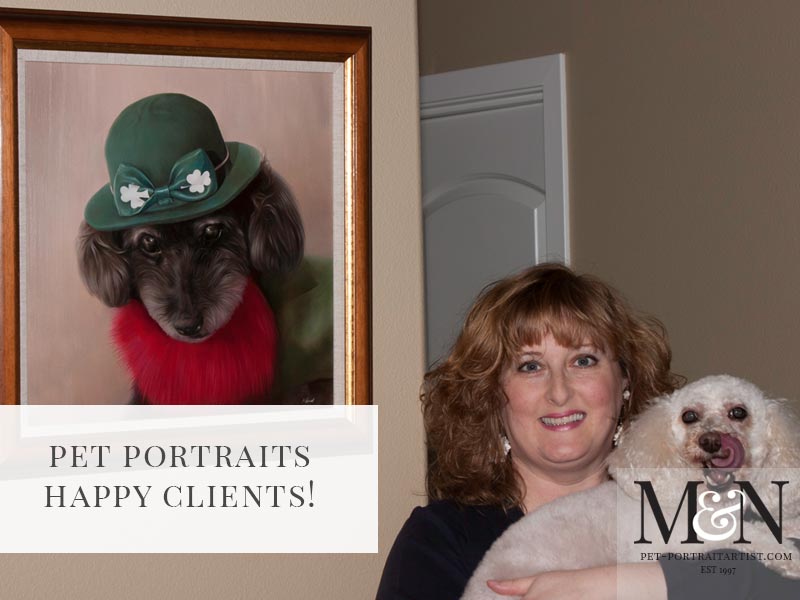 November 14, 2014