Happy Christmas!
December 24, 2014
Happy Christmas to you all! We would like to wish all of our clients a very Merry Christmas and a Happy New Year! We would also like to thank everyone who reads our blog and also those who comment too. It really makes our day when we receive comments about our work or our studio news. Especially when funny things happen here, it's great to be able to share them with everyone.
I took a photo of our dog Lily in the midst of Christmas decorations. I hope it makes you smile. We certainly had fun taking photos, she is such a star! Wherever you are and what ever you are doing – have a wonderful time!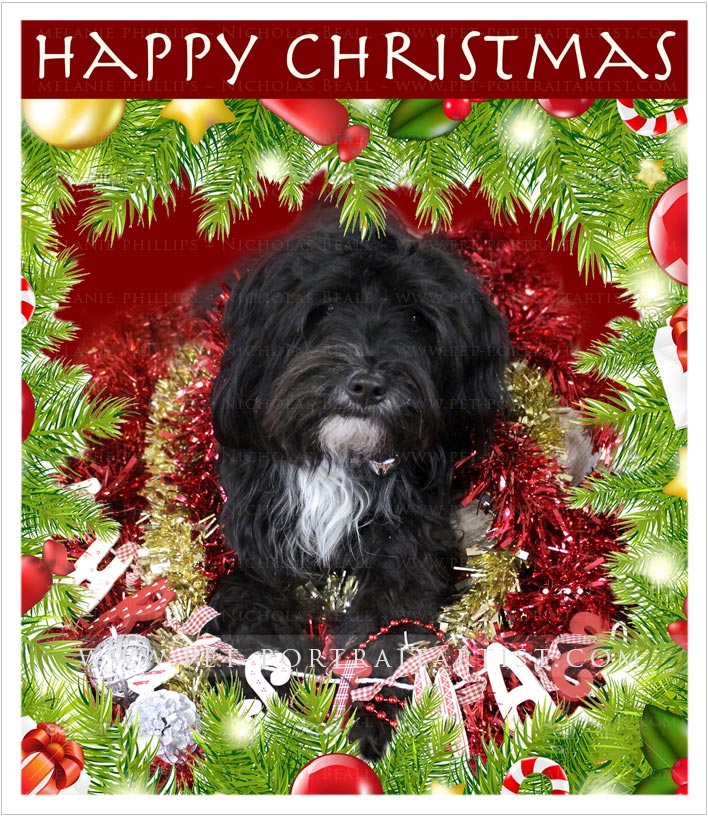 We hope that you have enjoyed viewing our Art Studio Blog. Why not sign up to our Monthly newsletter accessible at the bottom of our website which comes out on the 1st of each month. You can catch up on all of the portrait stories and news from our Art Studio! Please don't forget to subscribe to our Youtube Channel too, share, like and follow our social media and you are more than welcome to comment below, we love hearing from our readers!
You May Also Like
June 30, 2018
August 31, 2021
March 14, 2017