Grand Basset Griffon Vendeen
March 30, 2015
Bilbo is a Grand Basset Griffon Vendeen. I drew him for client Tony Goode and his wife here in the UK. Tony called me here in the studio out of the blue one afternoon asking if i was the person he saw at a stand at crufts that year. I have been to crufts, however it wasn't me who was there that year. I did try to find out for Tony who it was however I was unable to. Tony and myself got chatting and we got on really well. He decided that it was meant to be and he commissioned a portrait from me instead! I was over the moon!
Tony was a great photography and has been a keen hobbiest for many years. So the photos he sent of Bilbo were superb. We love it when clients have wonderful photos for us to work with!
Bilbo was been a joy to draw. I have added the final scan of the portrait and some photos of the portrait with my pencils to give scale. You can see Bilbos photo when he was all framed and displayed in my clients home. head on over to the dedicated page here – Bilbos portrait framed. You can also read a really lovely testimonial too.
If you have a Grand Basset Griffon Vendeen and would like a portrait drawn similar to Bilbo, why not head on over to our website. Drop me a line at any time. You are more than welcome to email photos of your dog too. I would love to see them!
Grand Basset Griffon Vendeen – Photos
Here are a fe photos of Bilbos portrait when it was completed. It is laying on my plan chest and I always feel the photos of our portraits always come out better than the final scans. I hope you like them too!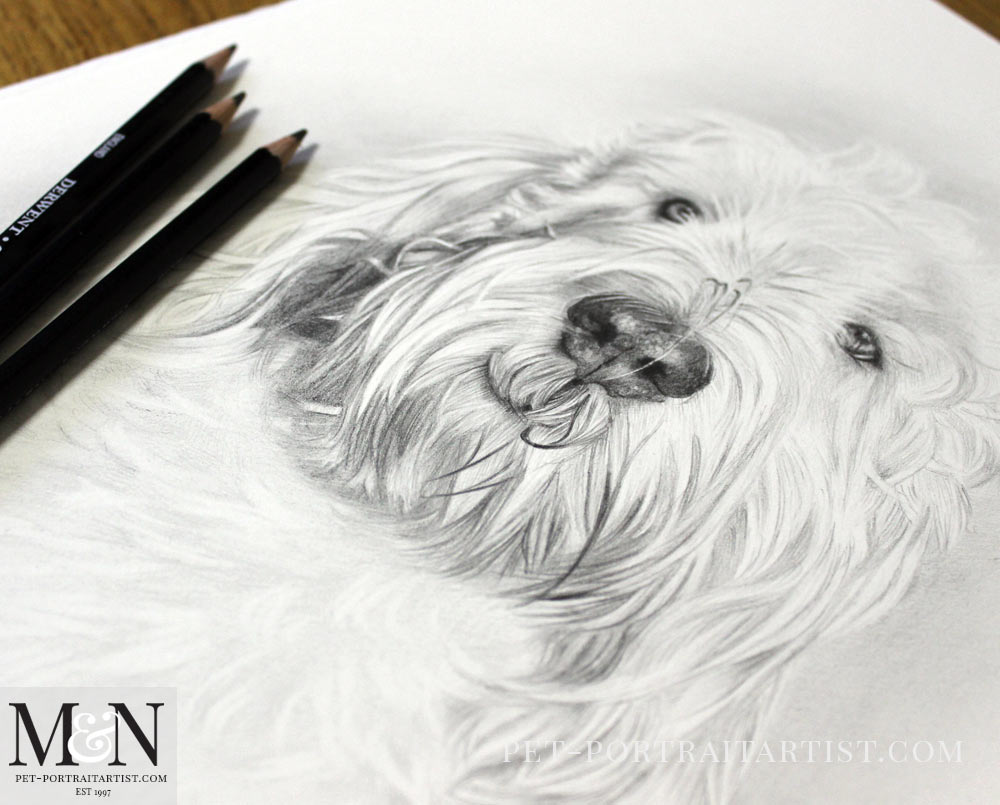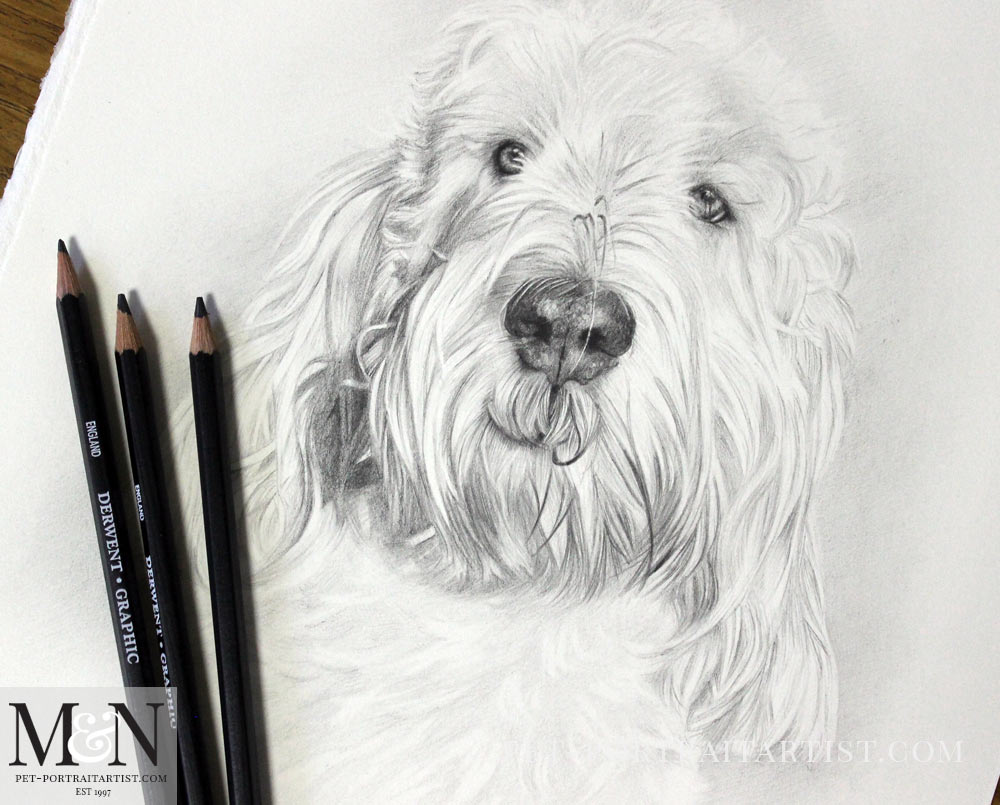 Finally, we hope that you have enjoyed viewing our Art Studio Blog. Why not sign up to our Monthly newsletter accessible at the bottom of our website which comes out on the 1st of each month. You can catch up on all of the portrait stories and news from our Art Studio! Please don't forget to subscribe to our Youtube Channel too, share, like and follow our social media and you are more than welcome to comment below, we love hearing from our readers!
You May Also Like
July 10, 2017
February 13, 2018
October 11, 2017