Pencil Pet Portrait of Floss
July 11, 2015
Welcome to the pencil pet portrait of Floss. Lee snowdon contacted me to find out if I would be able to draw their beautiful black Labrador called floss as a present for Lee's partner. Lee had taken a wonderful photo of Floss and I draw her at a bespoke size. The composition of the photo was fairly unusual and so it suited an 18 x 11 inches portrait. Lee emailed when he saw the final scan..

Hi Melanie,
Getting excited now on the portrait of Floss. All looks good, will be waiting in anticipation on Wednesday, can't wait and many thanks again.
Lee x

I really enjoyed drawing Floss, such a lovely pose, and a great composition to work with. Lee was delighted with the final outcome and Floss currently resides in Cornwall. 🙂 I hope you like her! Scroll down the page to see more photos….


Pencil Pet Portrait of Floss – Photos
Here are a few photos of Floss on my plan chest with my pencils to show scale. The photos show my pencil pet portraits in a much more natural way. Often far better than the final scans. The portrait of Floss is really dynamic and you can see this in the photos below.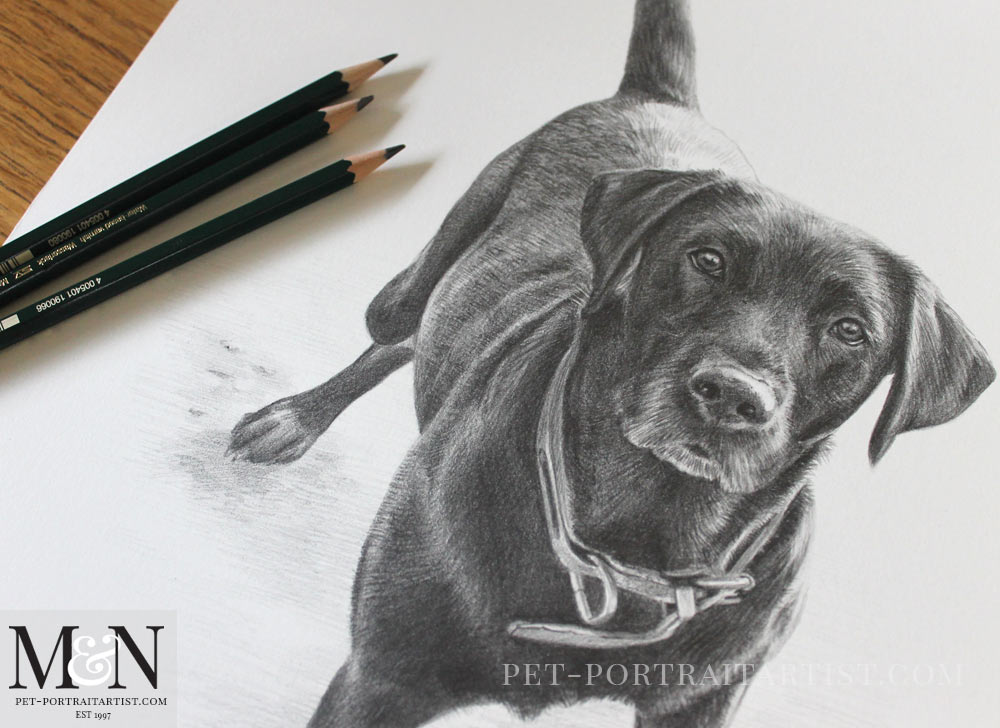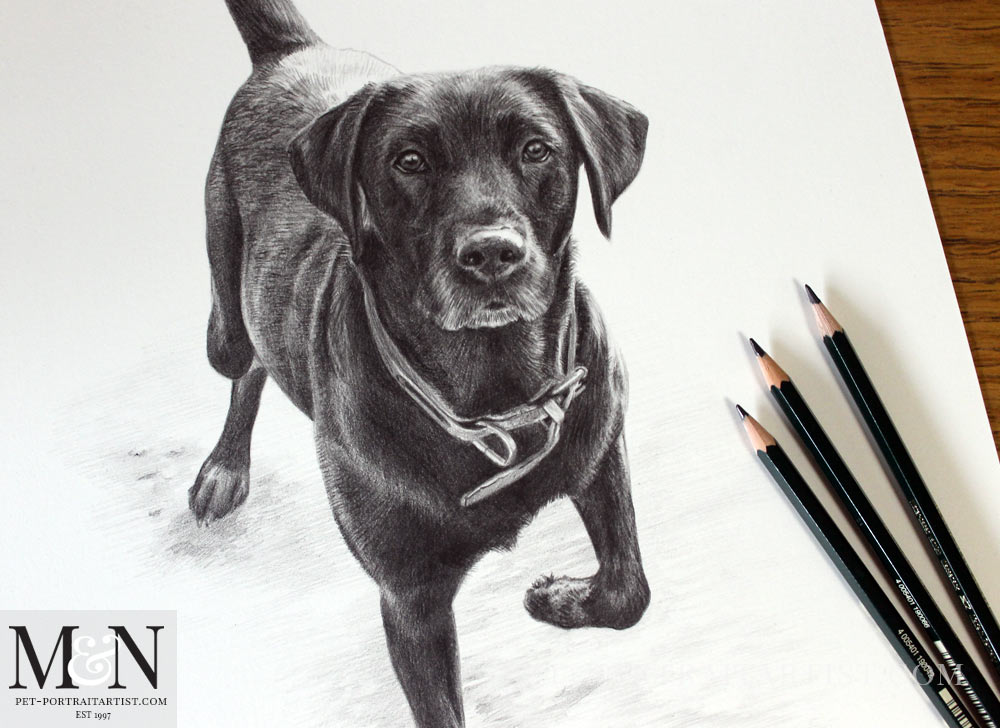 We hope that you have enjoyed viewing our Art Studio Blog. Why not sign up to our Monthly newsletter accessible at the bottom of our website which comes out on the 1st of each month. You can catch up on all of the portrait stories and news from our Art Studio! Please don't forget to subscribe to our Youtube Channel too, share, like and follow our social media and you are more than welcome to comment below, we love hearing from our readers!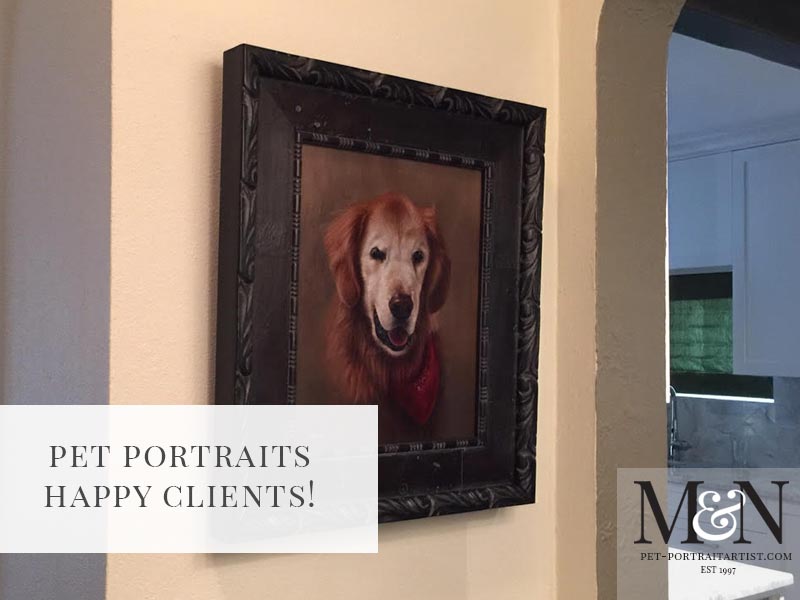 You May Also Like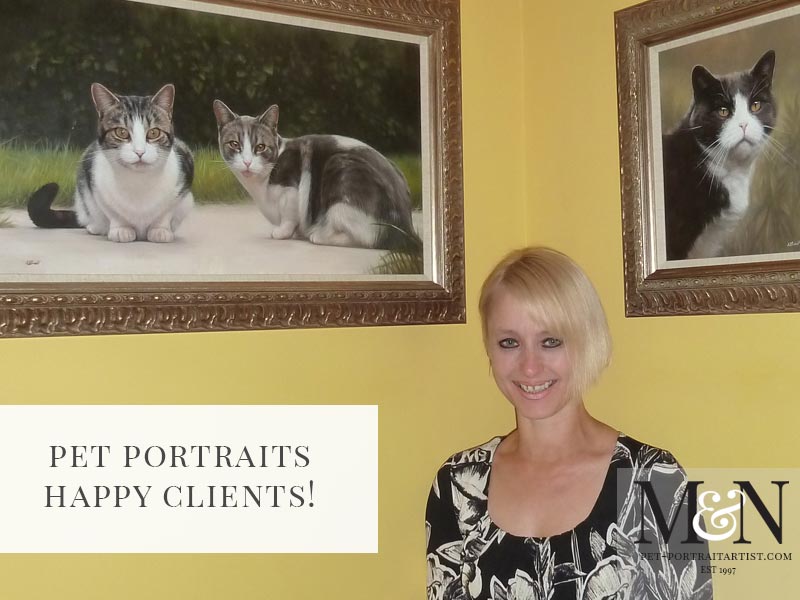 September 15, 2014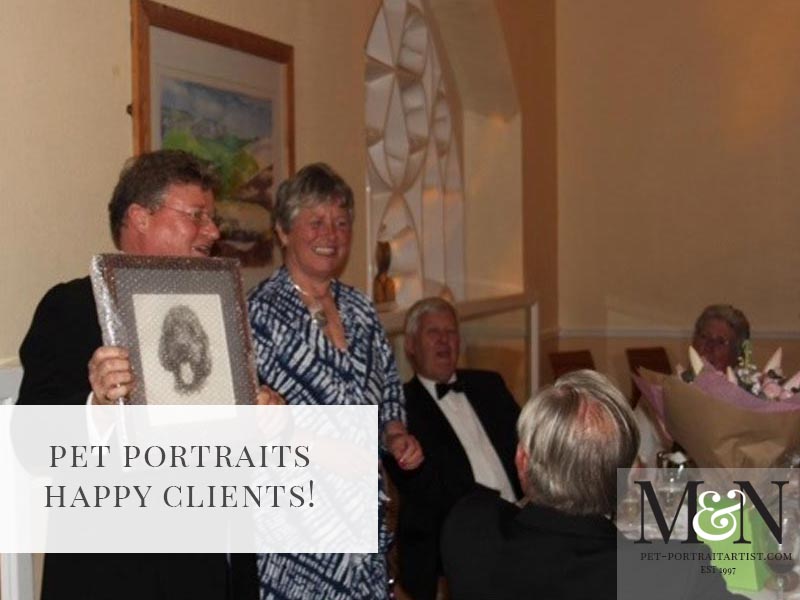 May 22, 2015
November 30, 2019