Pencil Pet Portrait of Ella
October 3, 2015
Welcome to my Pencil Pet Portrait of Ella.  David Canty commissioned a pencil drawing of his mum's Spaniel Ella as a surprise present for her 60th birthday. He wanted his mum to choose what she wanted, so ordered one of my Gift A Portrait vouchers for Louise. They are perfect for allowing the recipient to choose exactly what they would like for their portrait.
Louise was delighted and got in touch straight away letting me know her ideas, in addition sending  with a full range of photos of her spaniel Ella. We all unanimously settled on the photo that I used below for the drawing. The portrait was created at 12 x 10 in graphite pencil, hand drawn by myself, Melanie. Scroll down the page for more….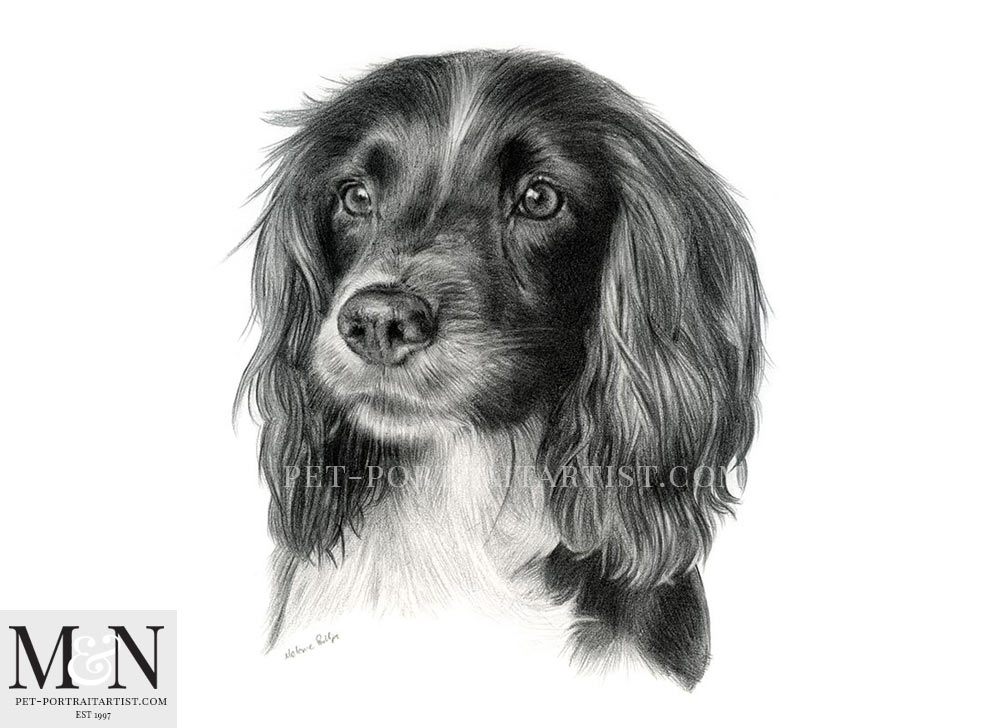 Pencil Pet Portrait of Ella – Photo
Here is a close up photo of my pencil drawing of Ella the Spaniel. I love taking photos of my pet portrait drawings as they show the portraits in a much more natural way. They are far closer to how the originals are here in my Art Studio, so I do try to take as many photos as possible.


Pencil Pet Portrait of Ella – Happy Clients
Ella's portrait has been framed and my client Louise, and as a result emailed me a photo of Ella hanging in situ on the wall. Its fabulous! We really love the simplicity of the frame and the inner line on the mount, it just finishes it off beautifully. I have added a testimonial from Louise below….

Hi Melanie,
I thought you'd like to see Ella framed. I am absolutely delighted. The framers loved her too and asked if I could leave her with them yesterday to have on their wall for a Google shot!
Thank you so much – I just love it.
Best wishes,
Louise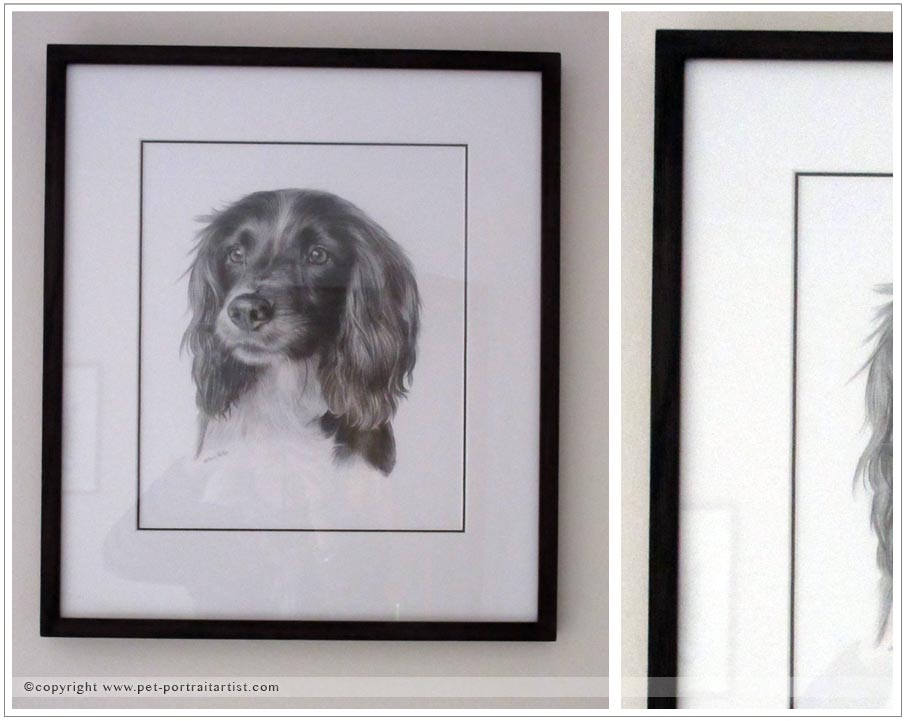 Finally, we hope that you have enjoyed viewing our Art Studio Blog. Why not sign up to our Monthly newsletter accessible at the bottom of our website which comes out on the 1st of each month. You can catch up on all of the portrait stories and news from our Art Studio! Please don't forget to subscribe to our Youtube Channel too, share, like and follow our social media and you are more than welcome to comment below, we love hearing from our readers!
You May Also Like
January 31, 2015
November 5, 2018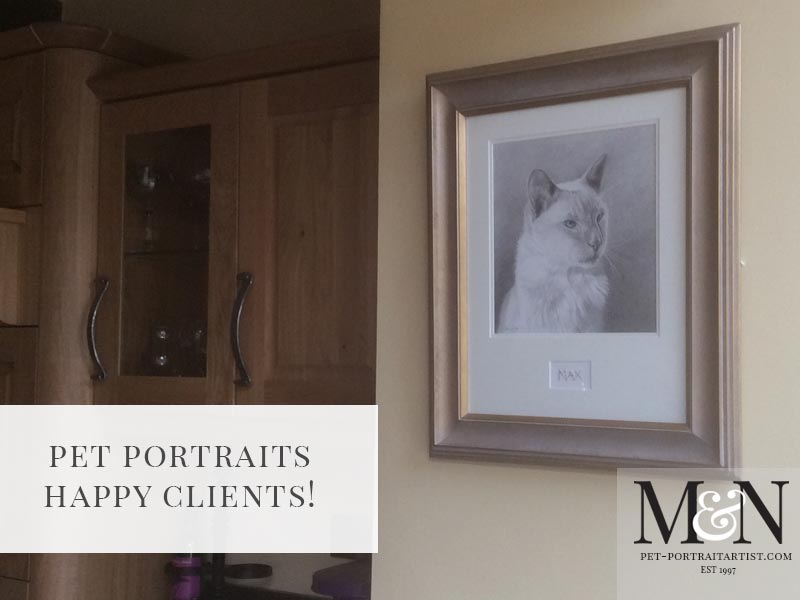 January 16, 2017