In the Studio 2016…..
January 27, 2016
In the Studio 2016 wishing our readers a very happy, albeit a little belated, New Year. We hope that you had a lovely festive season and are now keeping well and happy in 2016.
It has been a few weeks since our last Christmas post, mainly due to the fact that I have taken a little time off at the start of January. Both Nicholas and myself worked extremely hard in the few months prior to and right up to Christmas. We both worked full days and many evenings to meet our deadlines. I felt I needed a few weeks to recuperate, get a little refreshed, ready for work in 2016.
We haven't been sitting twiddling our thumbs though! I have spring cleaned our cottage, cleared out many things that we don't need or use any longer, which our local charity shop were pleased with. We decorated our bathroom and kitchen. Also we are in the process of revamping our spare bedroom ready for guests this year. Introducing some new textiles, blinds etc has refreshed our cottage and it feels lovely to have an organised home. I have also started to paint our kitchen chairs. I have plans in the spring to sand the kitchen table top down to oil it and paint the legs to match, however we need to wait for some warmer dryer weather to sand the table outside.
As you can also see we have also spring cleaned the studio and added some new furniture. The first photo below shows my new set up of storage units under my desk. These house my art materials, admin and packaging items. Nicholas has now got rid of his office chair which had to be 15 years old and replaced it. He has invested in a vintage wooden boxes for his paints. Plus has a new larger wooden trolley for his paints, along with a super new wooden pallet. He is now much more organised and has been back working on his paintings for the last week or so.
I hope you like the photos, I have lots of posts to follow. We have some lovely photos from clients with their portrait which I will be adding. Stay tuned! 🙂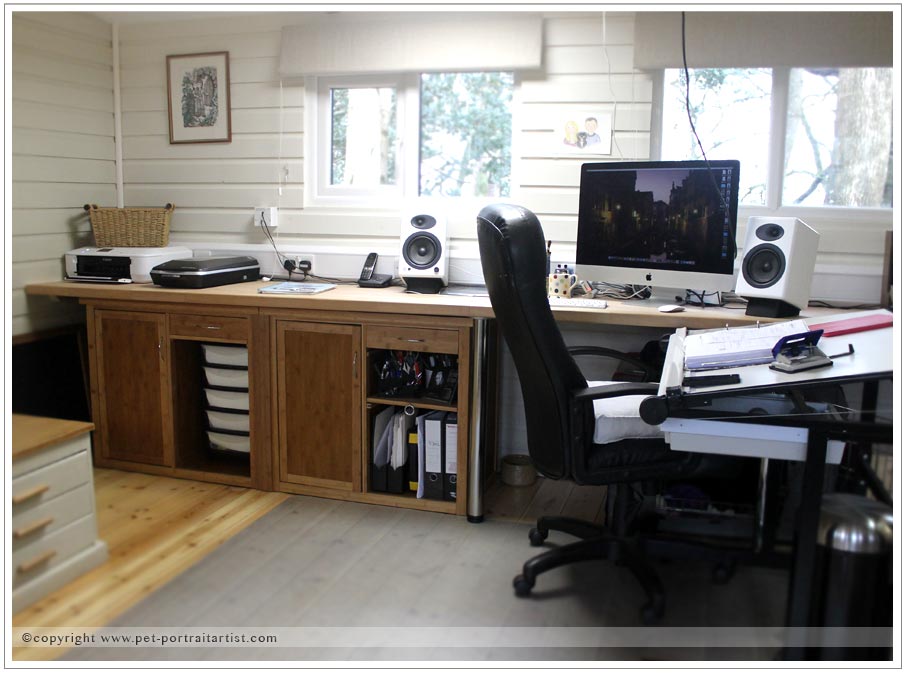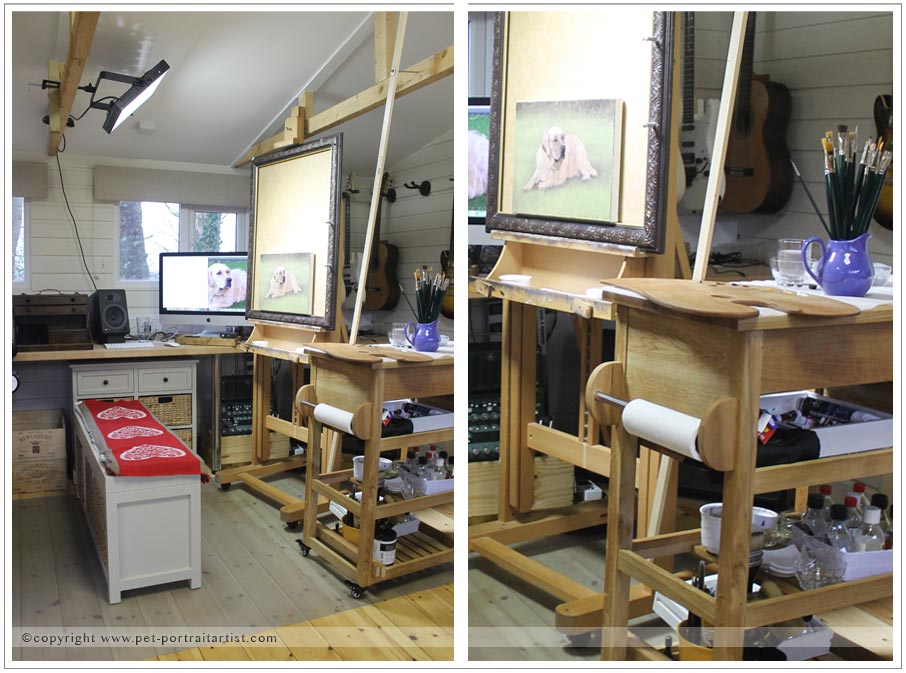 We hope that you have enjoyed viewing our Art Studio Blog. Why not sign up to our Monthly newsletter accessible at the bottom of our website which comes out on the 1st of each month. You can catch up on all of the portrait stories and news from our Art Studio! Please don't forget to subscribe to our Youtube Channel too, share, like and follow our social media and you are more than welcome to comment below, we love hearing from our readers!
You May Also Like
December 2, 2018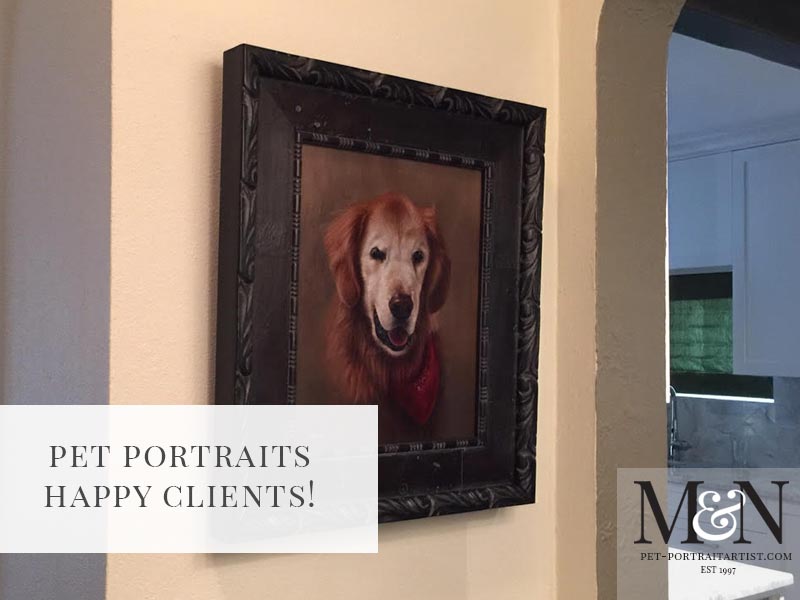 July 16, 2015
June 30, 2018