Pencil Pet Portraits – Teasel!
March 28, 2016
Welcome to my latest Pencil Pet Portraits. The pencil drawing is a 12 x 10 on Italian Fabriano paper for a lovely client called Paula based in Cornwall. Sadly Teasel had passed away and Paula got in touch with a most gorgeous photo of Teasel. One of Paula's first emailed to us included this…

She was called Teasel, as when we bought her as a pup, her hair on her head. used to stand up on end like a thistle, bless her. I don't know if you have pets but if you do, you most likely know that they are never with us for long enough. Through you we can have a lasting tribute to her.

We knew exactly what Paula meant, we have had pets and rescued animals all of our lives.  From rescue chickens and guinea fowl, to cats and dogs. Each of them holds a place in our heart.
Paula was thrilled with the portrait and had the drawing framed locally to her in Cornwall. She sent me a fantastic photo fo her with Teasels portrait and you can see the drawing and the photo over on my blog post Dog Portraits – Happy Clients. If you would like me to draw your dog, please do drop me a line from my website. I would love to work with you!
Pencil Pet Portraits – Photos
Here are a few close up photos of Teasel on my plan chest with my drawing pencils. I always feel photos give a better representation of our artwork, both the pencil drawings and the oil paintings. They seem much more natural and closer to the original pieces of artwork.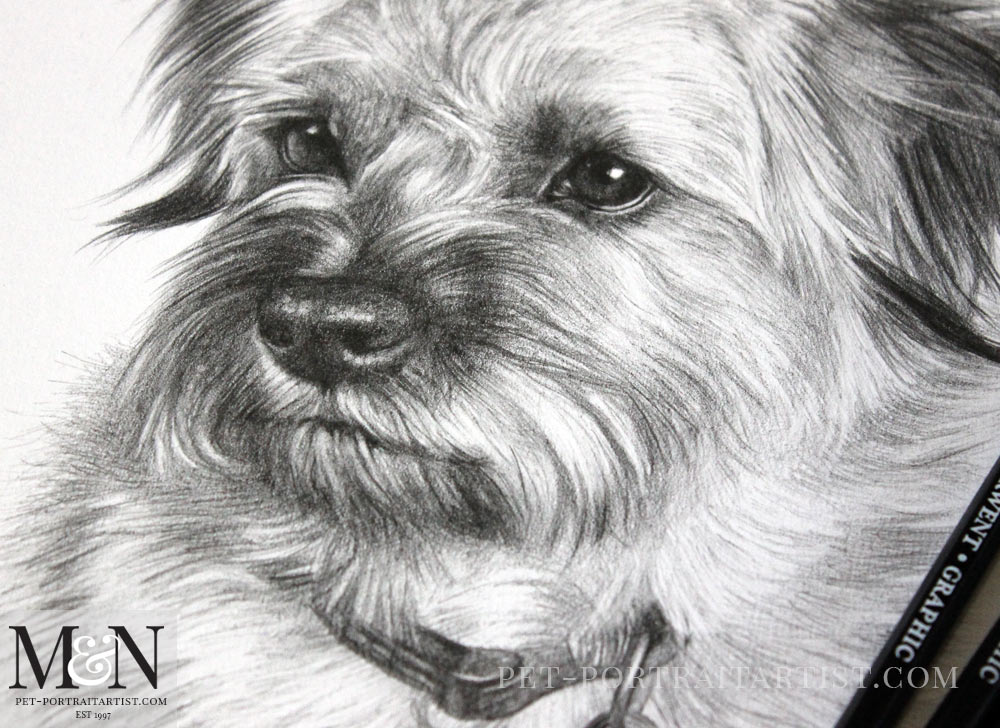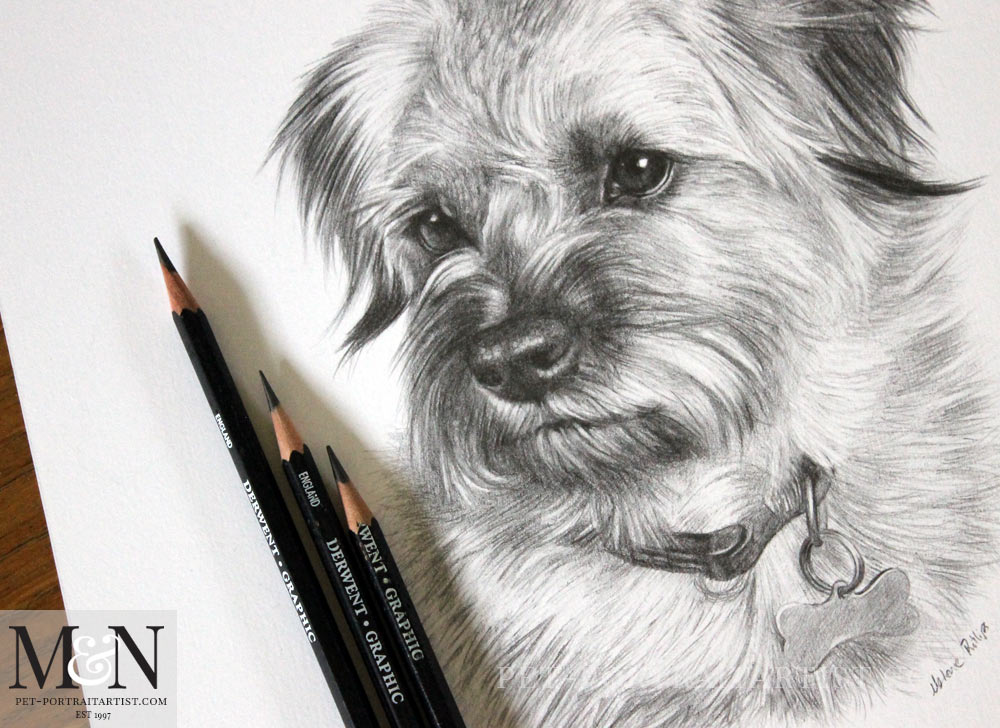 Pencil Pet Portraits – Video
The video below is of my drawing of Teasel, I hope you like it!


Finally we hope that you have enjoyed viewing our Art Studio Blog. Why not sign up to our Monthly newsletter accessible at the bottom of our website which comes out on the 1st of each month. You can catch up on all of the portrait stories and news from our Art Studio! Please don't forget to subscribe to our Youtube Channel too, share, like and follow our social media and you are more than welcome to comment below, we love hearing from our readers!
You May Also Like
July 31, 2019
October 20, 2015
July 17, 2017