Horse Oil Portrait of Gypsy
April 15, 2016
Welcome to the horse oil portrait of Gypsy. The painting of Gypsy is absolutely stunning and was commissioned for a birthday surprise. It is an 18 x 14 traditional oil painting on Italian Linen Canvas.
Nicholas paints his backgrounds in a vary natural and realistic way, using subtle colours and tones to compliment the subject. This painting really depicts the warm summers afternoon / evening of the original photo. We can quite imagine Gypsy pausing in the field, looking at the viewer and then heading off amongst the lovely grass in the field. It's as though we are looking through a window at her.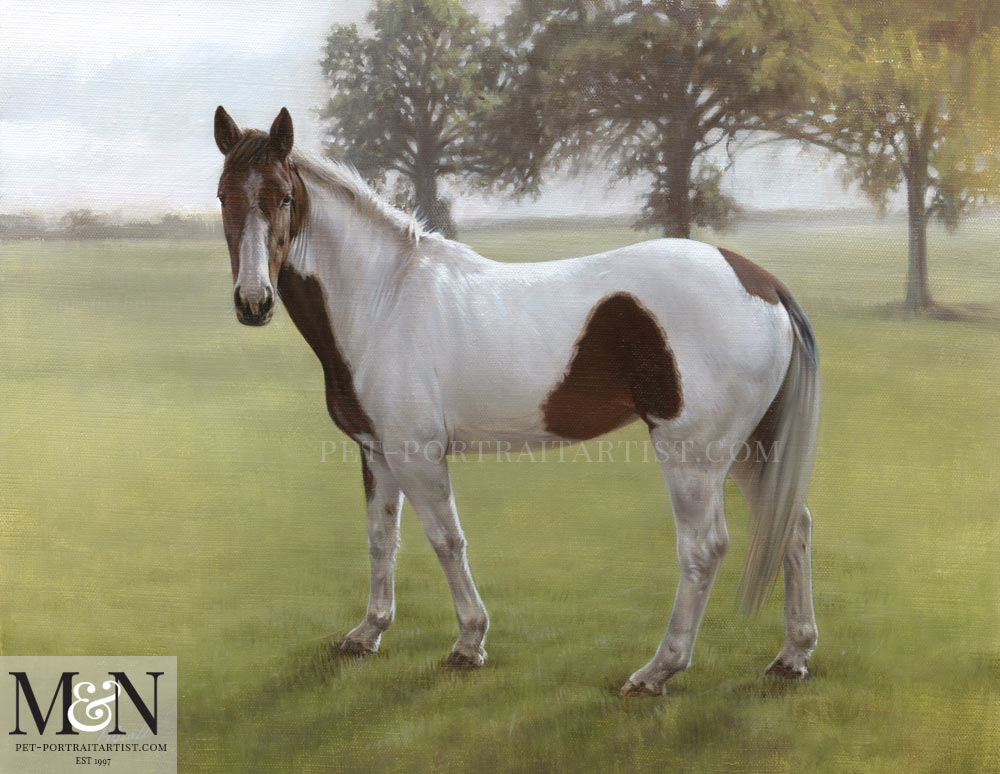 Horse Oil Portrait of Gypsy – Framed
Here are the photos of Gypsys painting framed. The portrait is an 18 x 14 oil painting on Italian Linen Canvas and Nicholas has hand painted it using traditional oil paints. The portrait has been framed using the Chelsea Frame which we absolutely love. The gold colours work really well with the greens in the painting, along with the colours of the sky and trees. Its just perfect!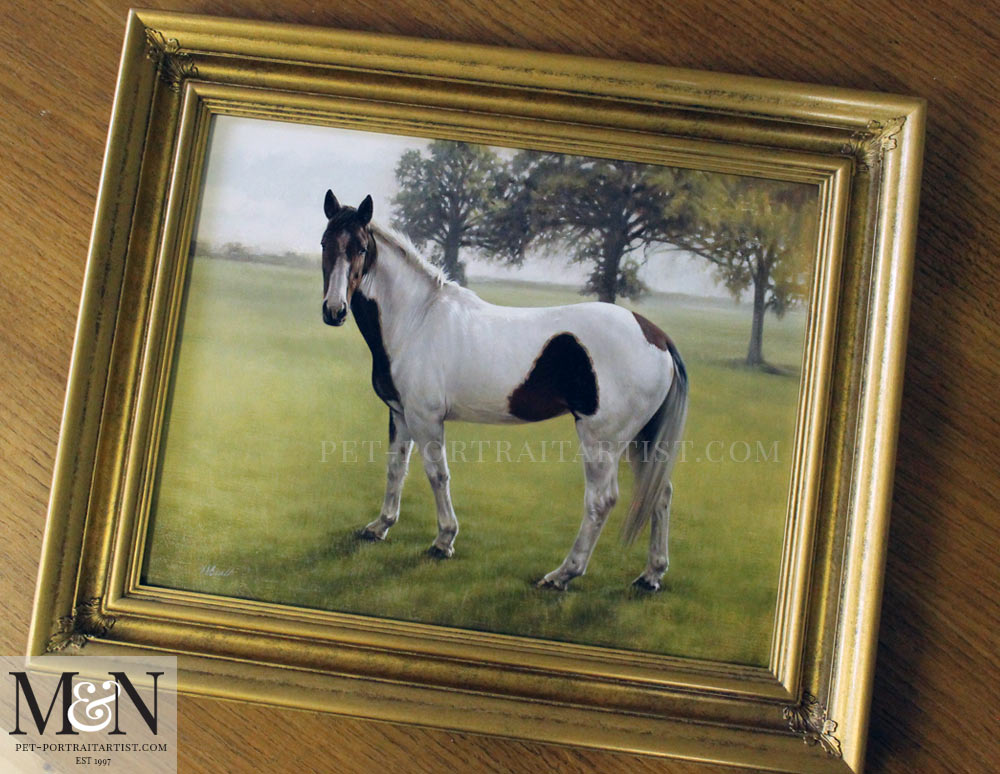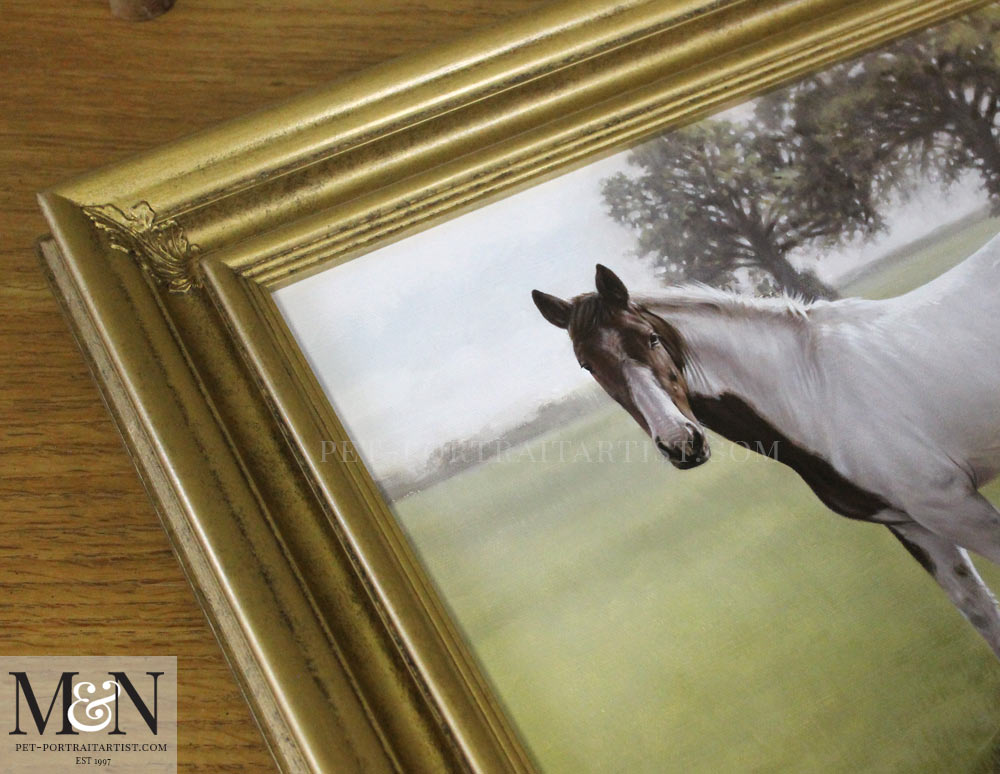 Horse Oil Portrait of Gypsy – Video
Here you can see the portrait of Gypsy all completed ready to send to our clients. Just prior I took short video so our readers could see the painting and frame in more detail.


We hope that you have enjoyed viewing our Art Studio Blog. Why not sign up to our Monthly newsletter accessible at the bottom of our website which comes out on the 1st of each month. You can catch up on all of the portrait stories and news from our Art Studio! Please don't forget to subscribe to our Youtube Channel too, share, like and follow our social media and you are more than welcome to comment below, we love hearing from our readers!
You May Also Like
October 3, 2015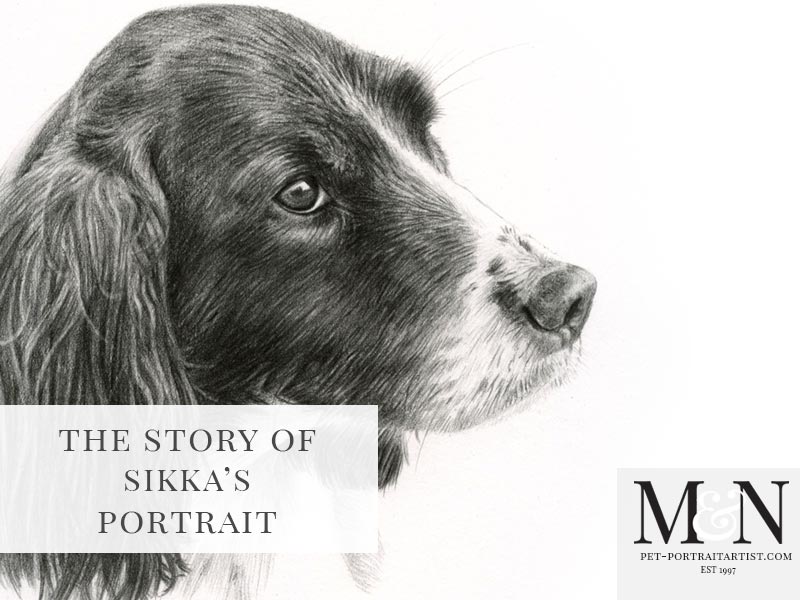 September 4, 2017
December 21, 2017