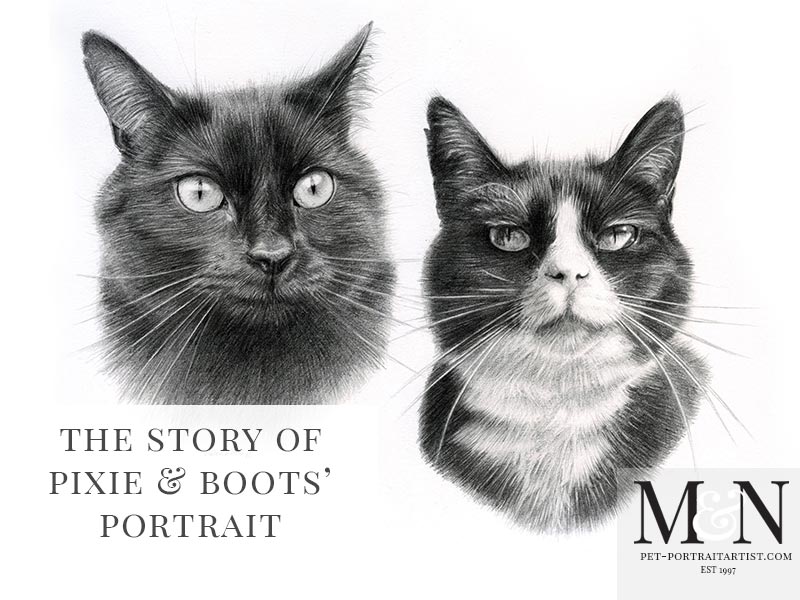 Cat Pet Portraits Pixie and Boots
June 6, 2016
Welcome to my cat pet portraits Pixie and Boots. The drawing is a 16 x 12 pencil portrait on Italian Paper using Derwent pencils. I have really enjoyed drawing them both and the clients are thrilled.
Although the drawing was 16 x 12, I always cut the paper larger. This way my clients have plenty of choice when framing for space around the drawing. You can see in the photo the paper is quite a lot larger. If you would like to see the portrait all framed and displayed in my clients home, pop over to my Cat Portraits Happy Clients page.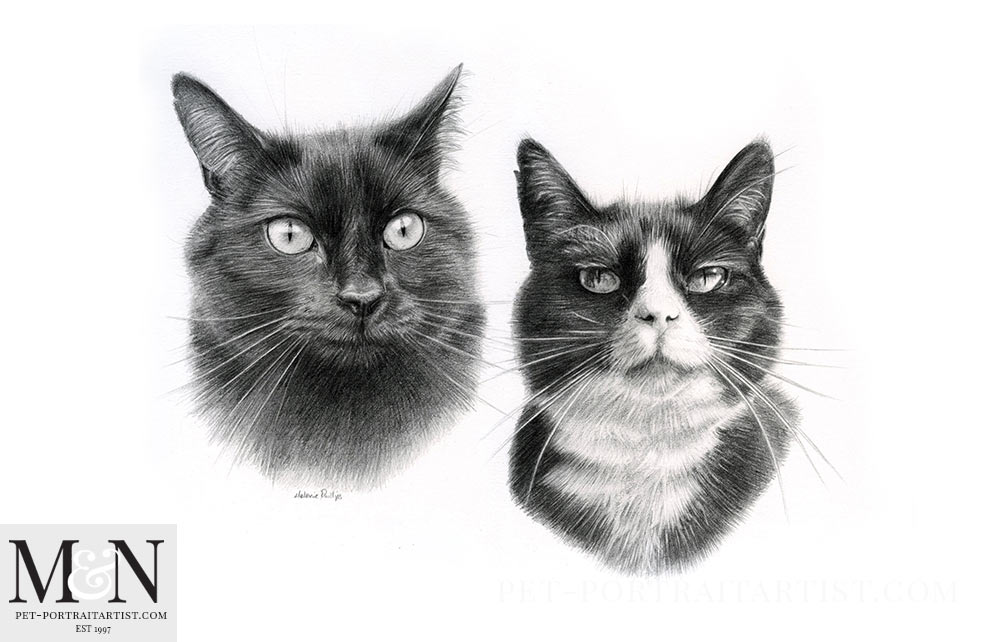 Cat Pet Portraits Pixie and Boots – Photos
Here are a few photos of Pixie and Boots in progress on my drawing board.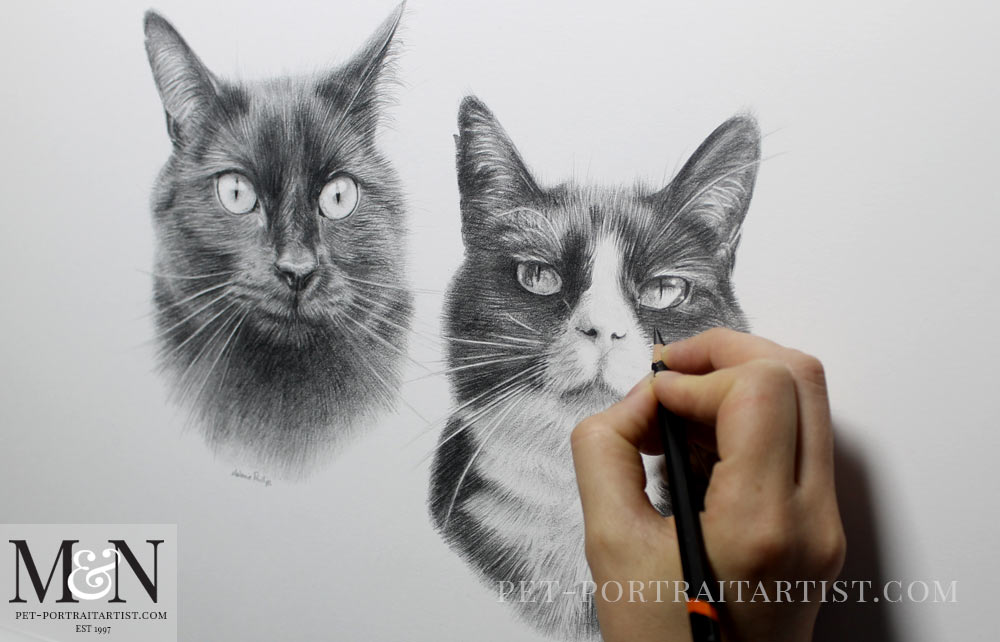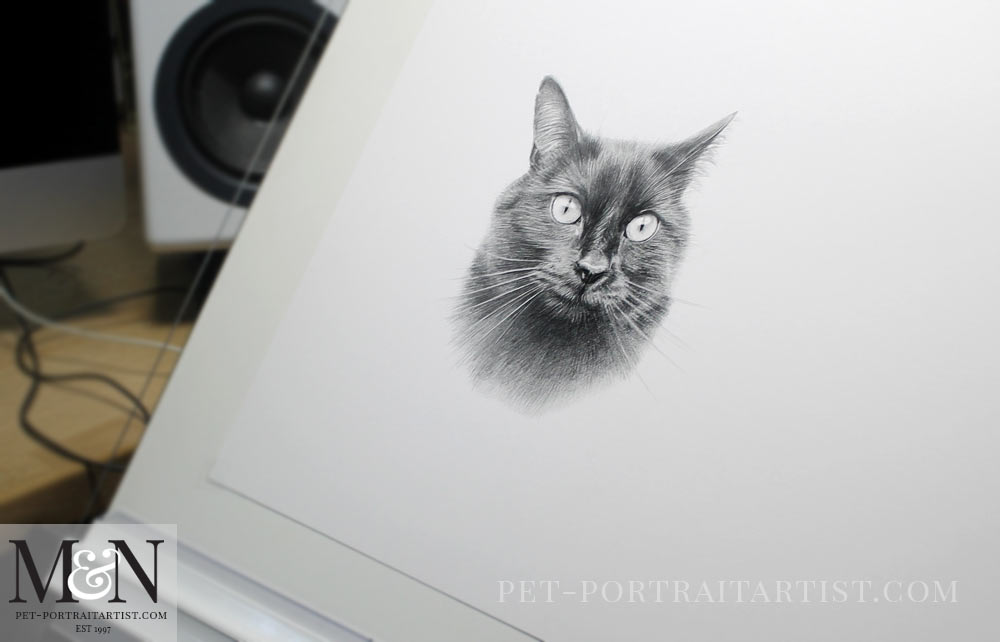 We hope that you have enjoyed viewing our Art Studio Blog. Why not sign up to our Monthly newsletter accessible at the bottom of our website which comes out on the 1st of each month. You can catch up on all of the portrait stories and news from our Art Studio! Please don't forget to subscribe to our Youtube Channel too, share, like and follow our social media and you are more than welcome to comment below, we love hearing from our readers!
You May Also Like
July 17, 2017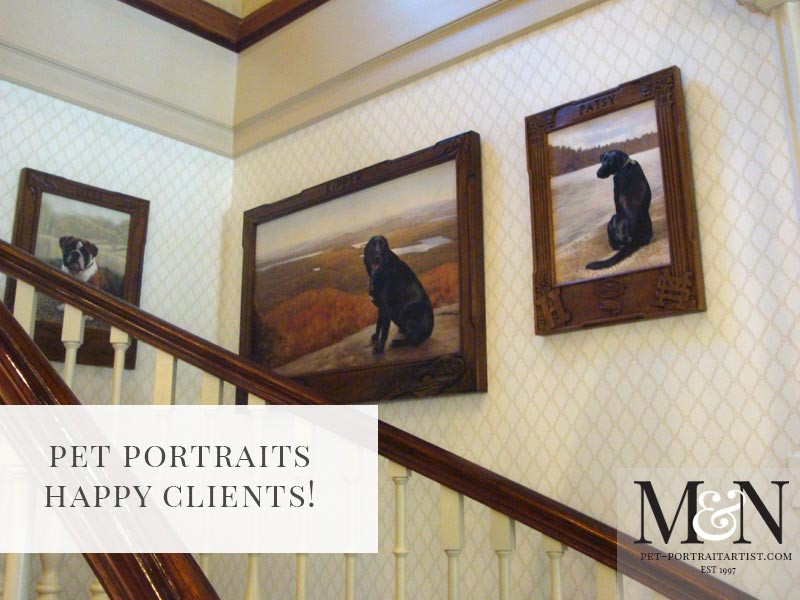 February 15, 2015
October 26, 2015