Oil Painting of Amber
July 1, 2016
Welcome to the oil painting of Amber. The oil painting was commissioned by a returning client, Una. At the same time she also commissioned an oil painting of her horse Chico. You can see Chico's painting in more detail on our dedicated blog post, horse oil painting of Chico.
The painting of Amber is a 51″ x 16″ and it shows Amber, a gorgeous Golden Retriever in three poses. The central study is a beautiful photo of Amber when she was a puppy. The left and right studies are of Amber jumping and splashing in the water. We have our canvases made bespoke here in the UK by professional canvas makers. They are very high quality and they use a hardwood for the canvas frame (Tulipwood). Our clients can order any size they require so this is useful if they have a specific place in their home they wish to display the portrait. Also if they have particular photos they would like incorporated into a composition, similar to the painting below. The size and shape of the canvas can be made to work with the paintings design.
If you would like to see a video of both portraits, head on over to our Pet Portraits Video of Amber and Chico blog post, where you can see the painting in more detail.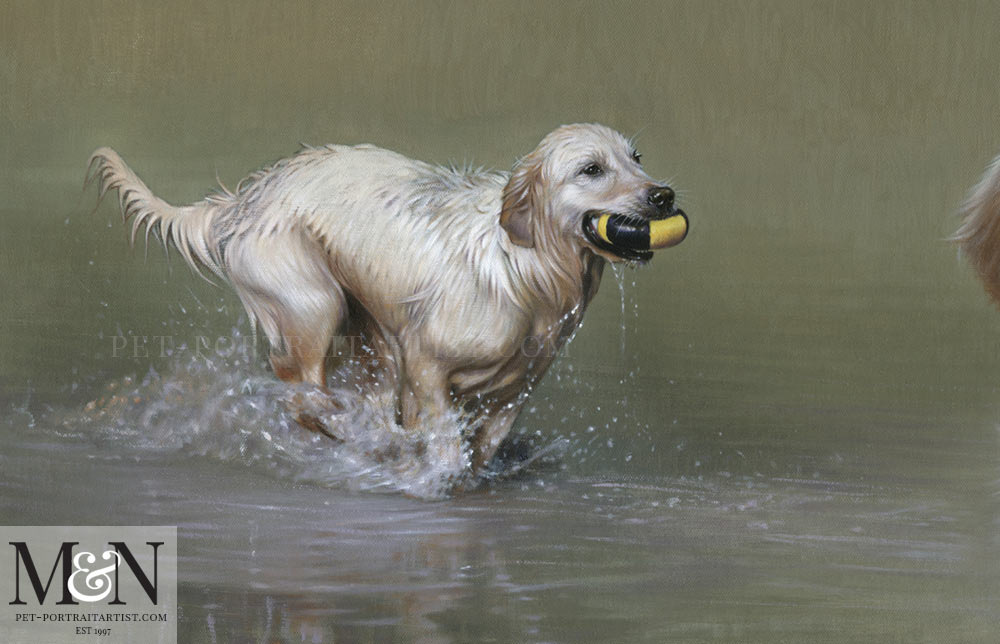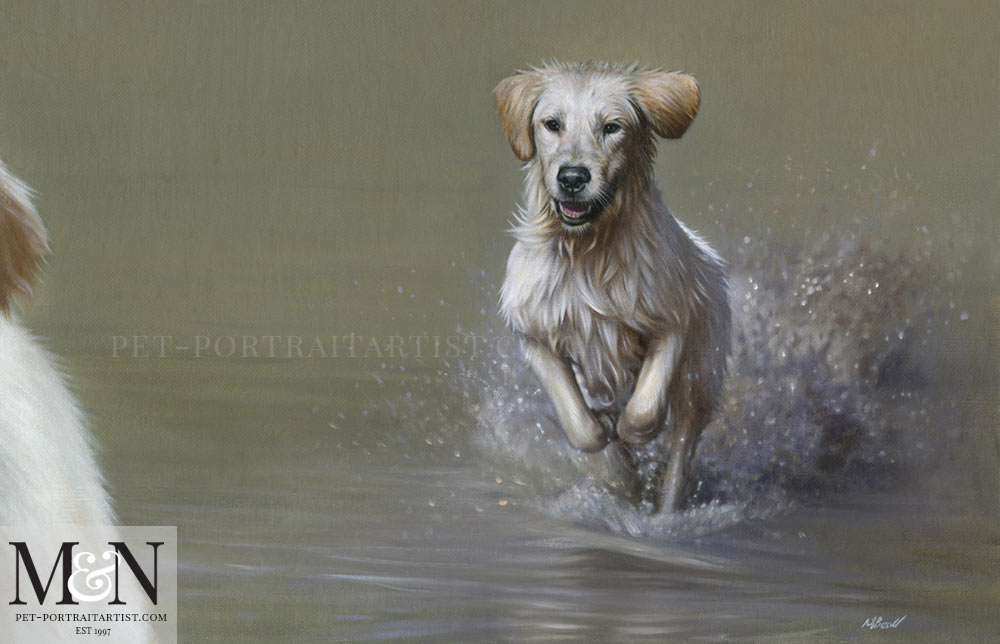 Oil Painting of Amber – Framed
Here is a photo of the portrait all framed and ready to send to our clients. You can see that Nicholas had his hand on the painting. This was to both hold it upright and to help show scale too. I'm sure it will look fabulous displayed on our clients wall in their home.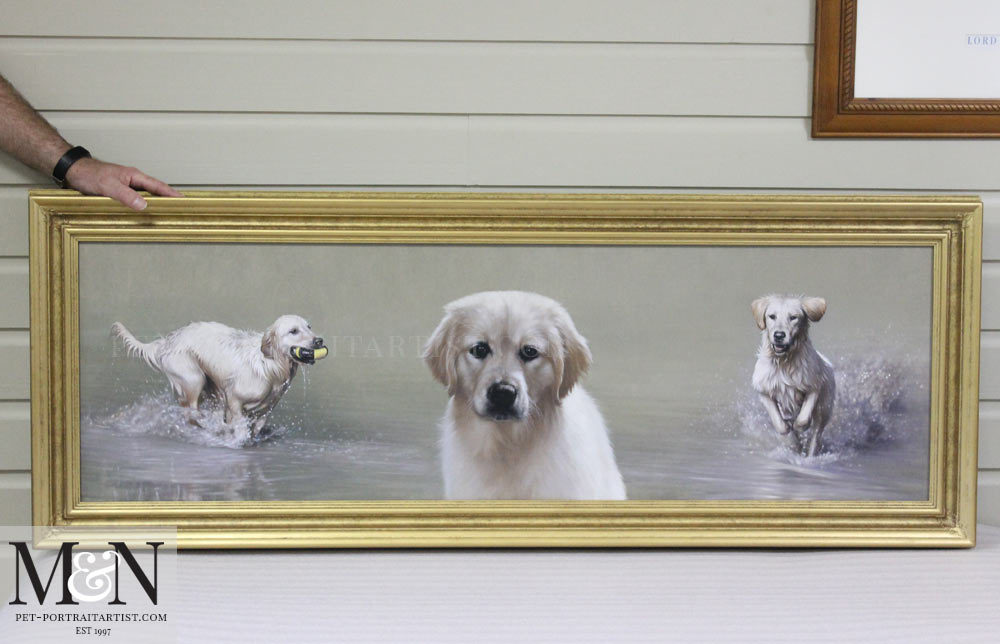 Are you enjoying our blog? Why not sign up to our Melanie's Monthly News, which comes right into your inbox each month! You can sign up at the bottom of our website or at the top of the blog. Please don't forget to subscribe to our YouTube Channel too. You are more than welcome to comment below, we love hearing from our readers!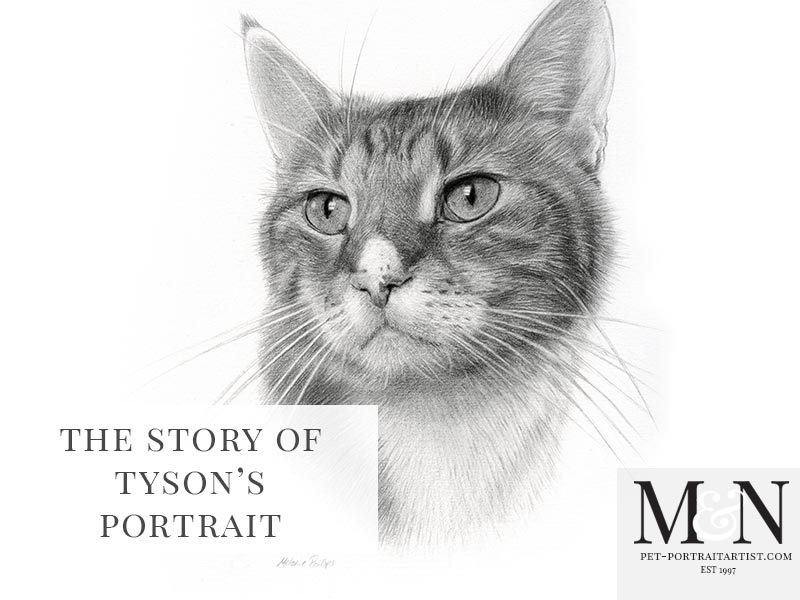 You May Also Like
December 30, 2019
November 5, 2018
July 29, 2018