Dachshund Oil Painting of Lily
July 18, 2016
Welcome to our Dachshund oil painting of Lilly.  The portrait of Lilly was commission by returning client Nicola from Cardiff. Nicolas has commissioned many oil paintings for over the years of her dogs and horses. She has four gorgeous Dachshunds called Harry, Mia, Lilly and Ted and they have also all had their portraits done from early puppy hood to adults. This portrait is of Lilly sleeping as a puppy – isnt it gorgeous!
The painting is 26″ x 14″ and it is a traditional oil on linen canvas. Nicholas thoroughly enjoyed painting her, keeping a very limited pallet to the portrait. Nicolas came up to the studio to collect her portrait, we always love meeting our clients!
We hope that you have enjoyed viewing our Art Studio Blog. Why not sign up to our Monthly newsletter accessible at the bottom of our website which comes out on the 1st of each month. You can catch up on all of the portrait stories and news from our Art Studio! Please don't forget to subscribe to our Youtube Channel too, share, like and follow our social media and you are more than welcome to comment below, we love hearing from our readers!
You May Also Like
September 7, 2014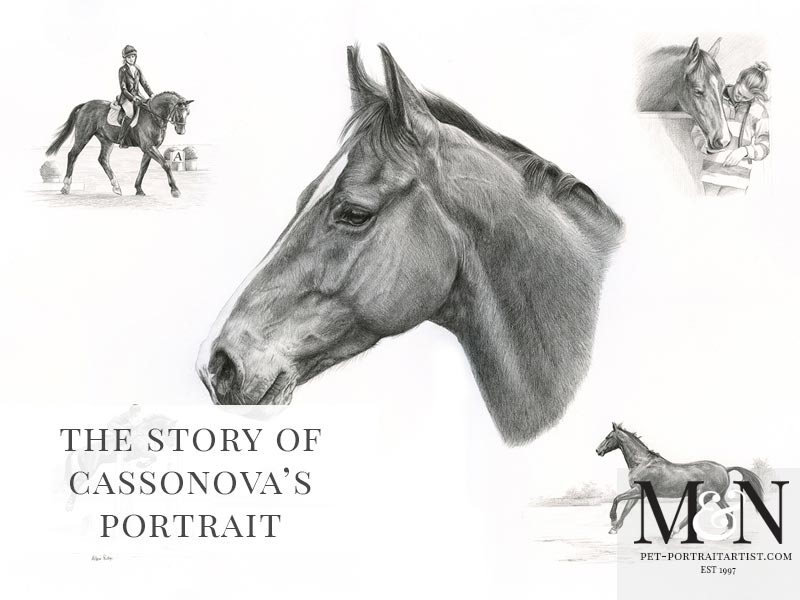 May 12, 2016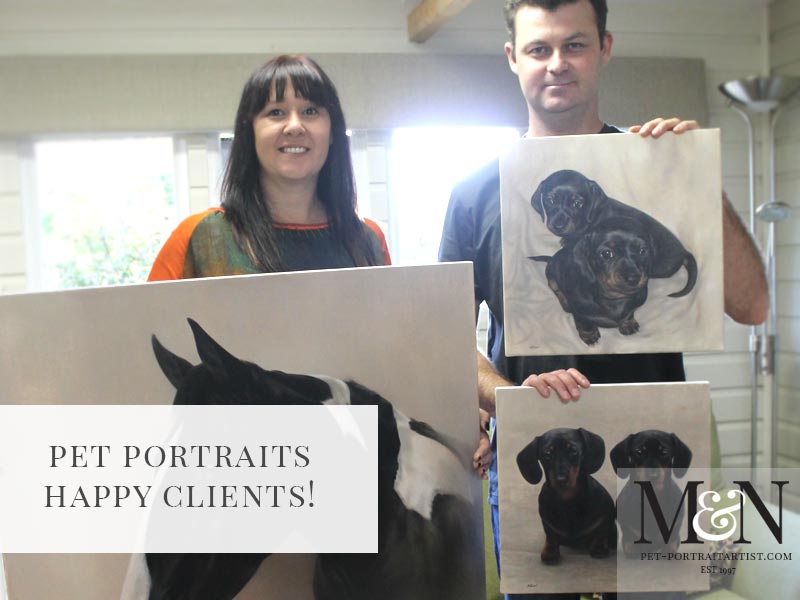 September 11, 2014