Horse Oil Painting of Artu
August 29, 2016
Welcome to the Horse Oil Painting of Artu. Returning client Gill called our studio to arrange an oil painting of her daughter horse called Artu for her birthday. Bella's  birthday date was fairly close, however we just managed to get the portrait complete and sent to Gill the day before the birthday. It was painted using traditional oils on Italian linen canvas by Nicholas at 12 x 10 size. Gill, from Henley upon Thames, in Oxfordshire, emailed as soon as the portrait arrived which you can read below. It was whisked away and hidden ready to show their daughter on her special day.
Hi Melanie and Nicholas,

Got it!

Everyone happy! Thank you, it looks great.

Many Thanks

Gill x
Horse Oil Painting of Artu – Stages
Here are a few of the stages to the horse painting in oils of Artu.  Nicholas worked really hard on the painting and it looked lovely in the studio before packing and sending to our clients. It is a really delicate painting and the colours in the background are so natural and serene. If you would like your horse painted in oils, you are more than welcome to contact us via our horse portraits website at any time. We look forward to working with you and seeing photos of your horse soon!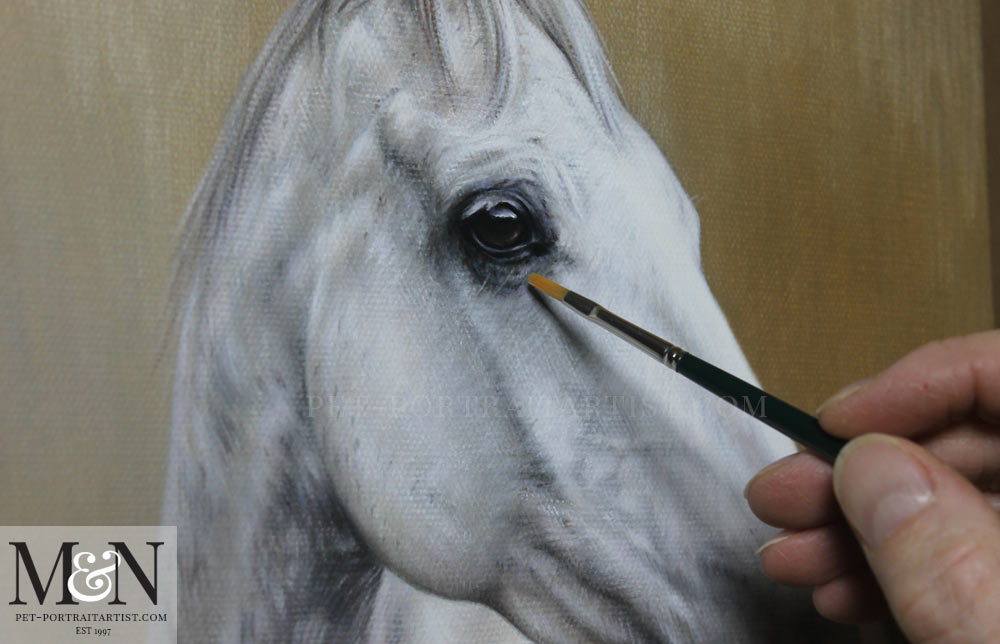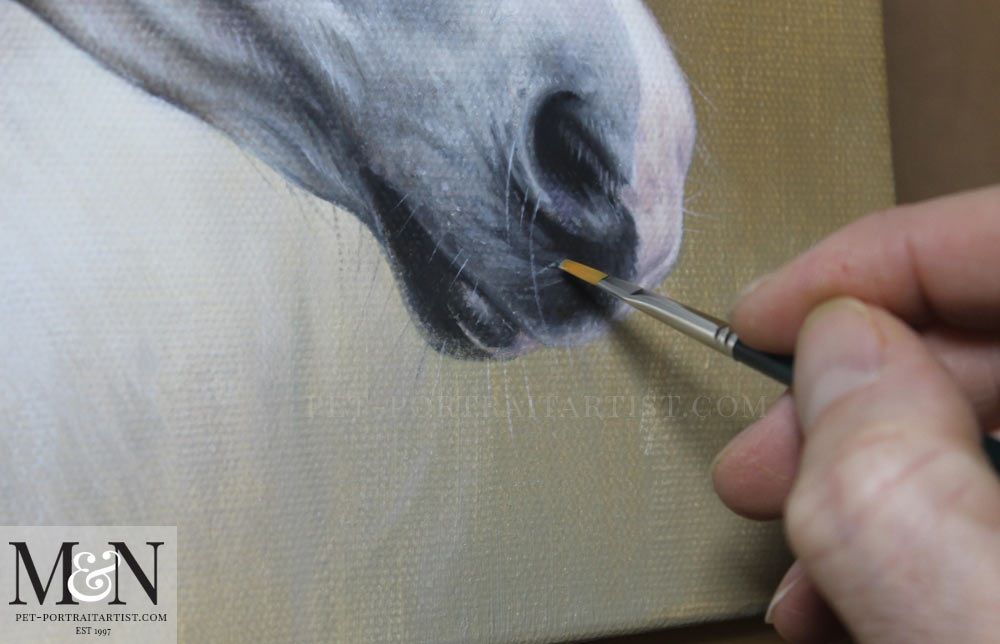 We hope that you have enjoyed viewing our Art Studio Blog. Why not sign up to our Monthly newsletter accessible at the bottom of our website which comes out on the 1st of each month. You can catch up on all of the portrait stories and news from our Art Studio! Please don't forget to subscribe to our Youtube Channel too, share, like and follow our social media and you are more than welcome to comment below, we love hearing from our readers!
You May Also Like
December 7, 2018
January 3, 2017
December 3, 2015