Horse Oil Portrait of Jubilee and Trinity 
January 29, 2017
Welcome to our horse oil portrait of Jubilee and Trinity.  Clive and his wife were moving out of the country and so had to sell their two treasured horses Jubilee and trinity. They decided that they would have an oil painting of them to remember them by. They took plenty of photos of each horse for us and we designed a stunning composition which you can see below. Nicholas traditionally hand painted both horses in oils on canvas at 16 x 12 inches.
Hi Guys
We are delighted they look amazing. Well done to Nicholas!
Clive and Jo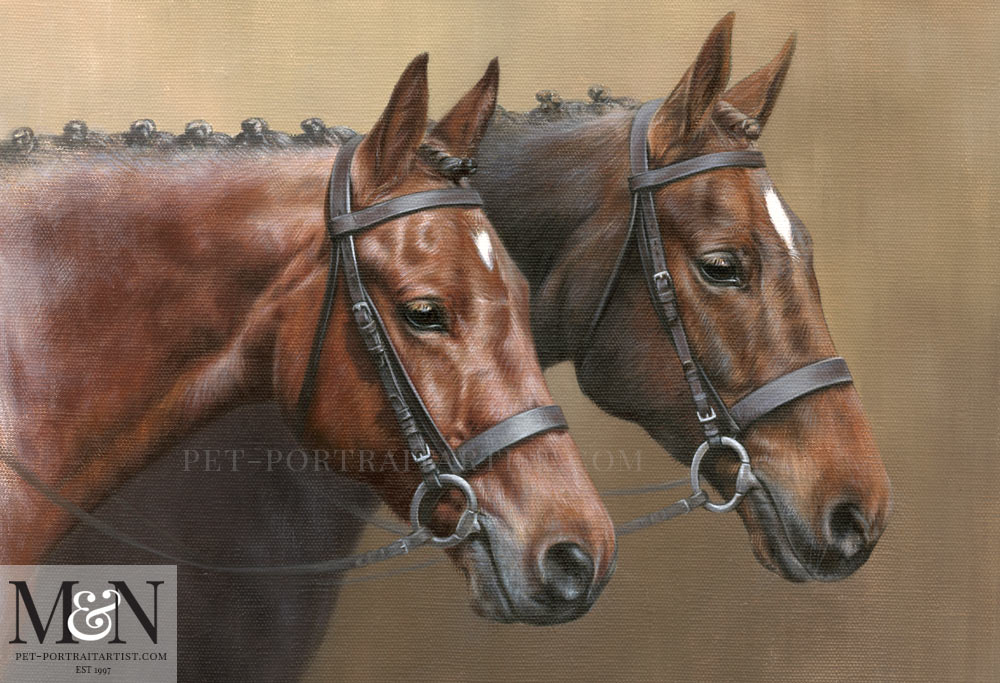 Horse Oil Portrait of Jubilee and Trinity – Photos
Here are some really close up photos of the portrait. As you can see by Nicholas and his paintbrush we are very close up indeed. Normally you wouldn't view this kind of oil painting quite so close, however we wanted our prospective clients to see how detailed each portrait is. Nicholas creates beautiful find brushstrokes in all of his paintings, which is how they look so realistic. That along with many other factors of course! We hope you enjoy viewing them.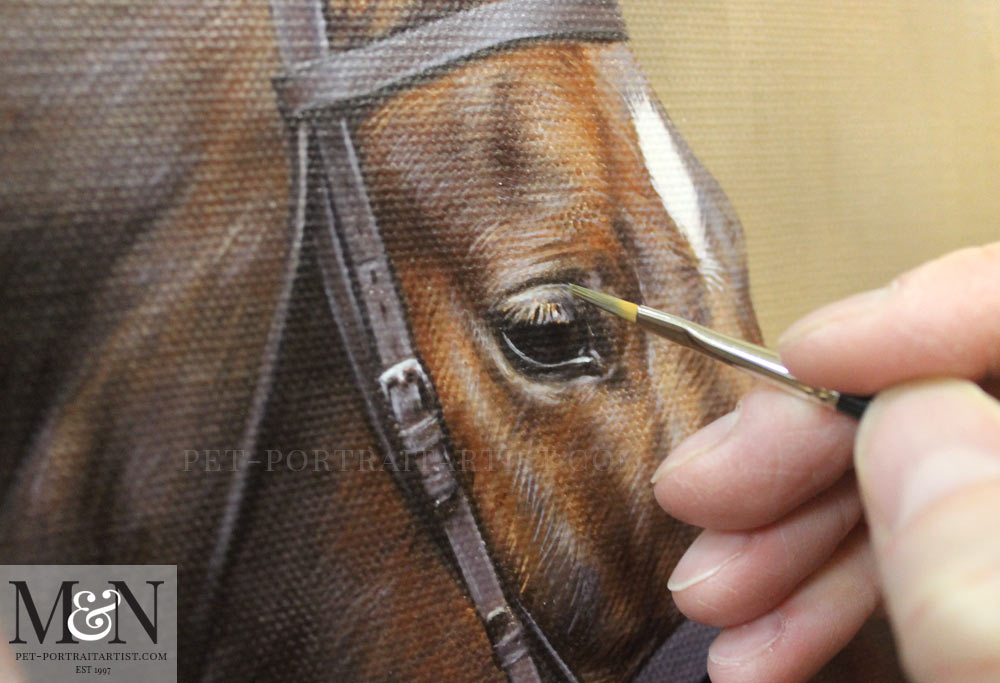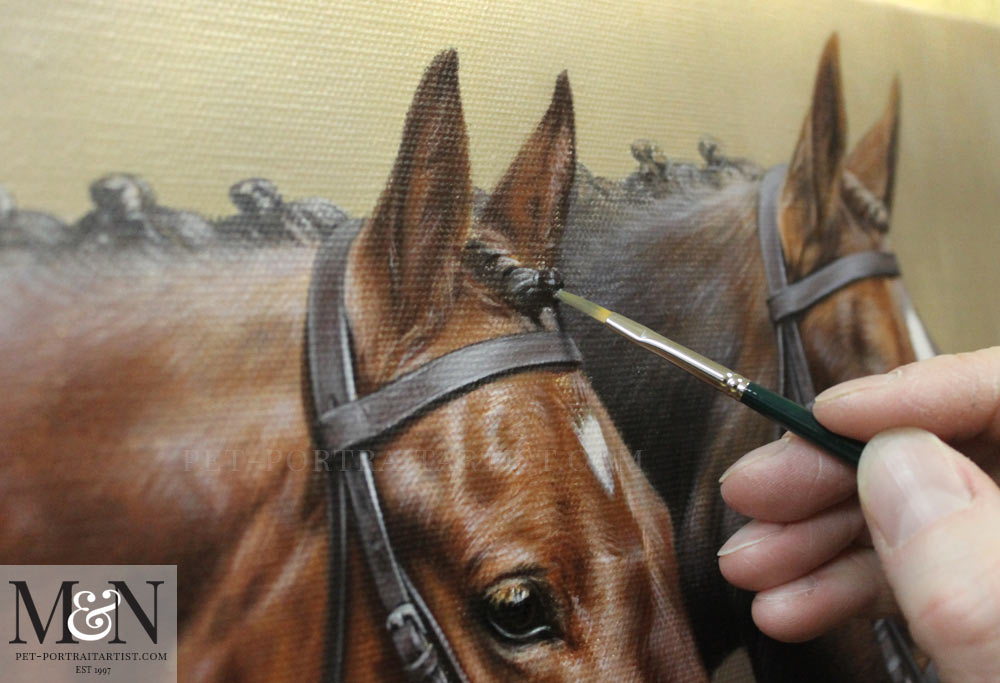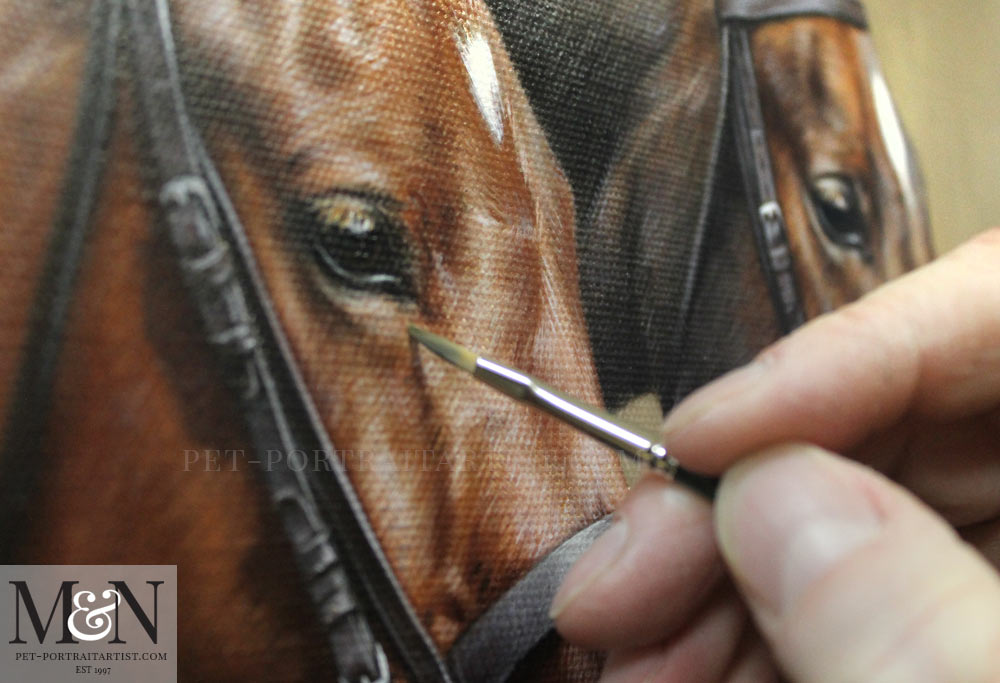 Horse Oil Portrait of Jubilee and Trinity – Video
Here is a short video which I filmed and narrated over of Nicholas painting Jubilee and Trinity. I hope you can play it successfully.

We hope that you have enjoyed viewing our Art Studio Blog. Why not sign up to our Monthly newsletter accessible at the bottom of our website which comes out on the 1st of each month. You can catch up on all of the portrait stories and news from our Art Studio! Please don't forget to subscribe to our Youtube Channel too, share, like and follow our social media and you are more than welcome to comment below, we love hearing from our readers!
You May Also Like
April 20, 2017
April 28, 2023
December 22, 2017