Pencil Pet Portrait of Gus
January 29, 2017
Welcome to my pencil pet portrait of Gus. Coren commissioned me to create a pencil drawing of their beautiful Labrador who had passed away. Coren emailed the following. We are always so thrilled to hear how clients find us. We often hear that they have been looking for an artist for a long time and as soon as they find out website, know that they have found the perfect artists for them! Isn't that fantastic!
Hi Melanie and Nicholas-
I have stumbled upon your site after extensively looking for an artist to draw our dog who left us a few years ago – what beautiful work! The photos are limited but I have one or two.
Thank you so much!

Coren
The commissioned portrait is an 8 x 10 inches pencil drawing with full shaded background. This allowed Gus and his grogeous coat to stand out from the background. The portrait was for a birthday surprise and you can read Coren's email below when she saw the final scan…
Melanie-

This looks wonderful! I cannot wait to have it on the wall soon.
Thanks so much!

Coren
Pencil Pet Portrait of Gus – Photos
Here are a few photos of the pencil pet portrait of Gus, so that my clients and readers can see Gus in a little more detail. Its also helpful to see the scale of the drawing when my pencils are placed on it.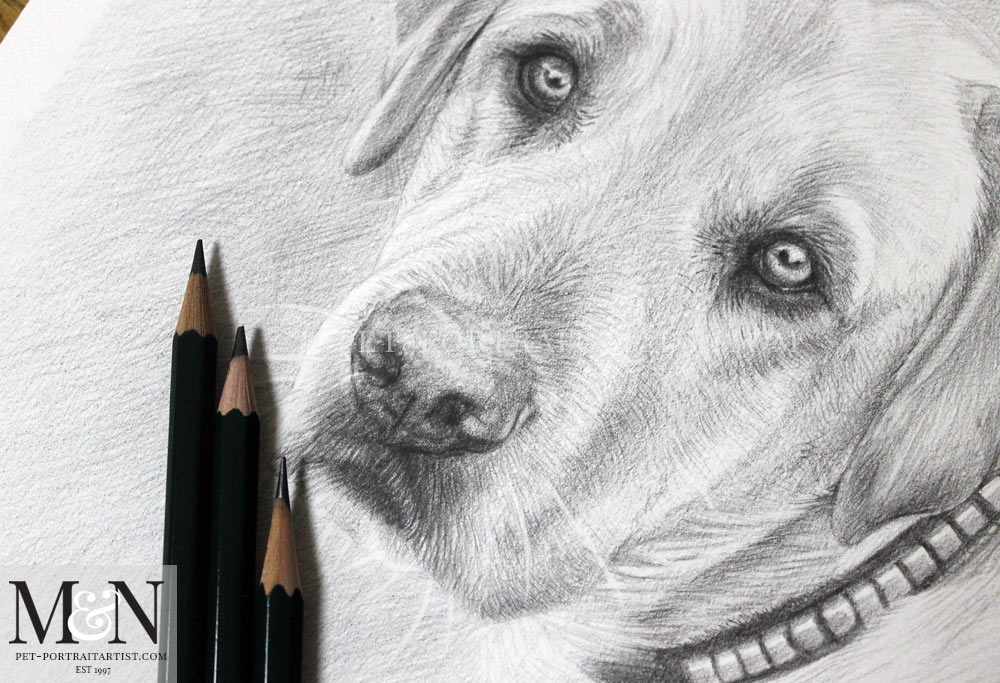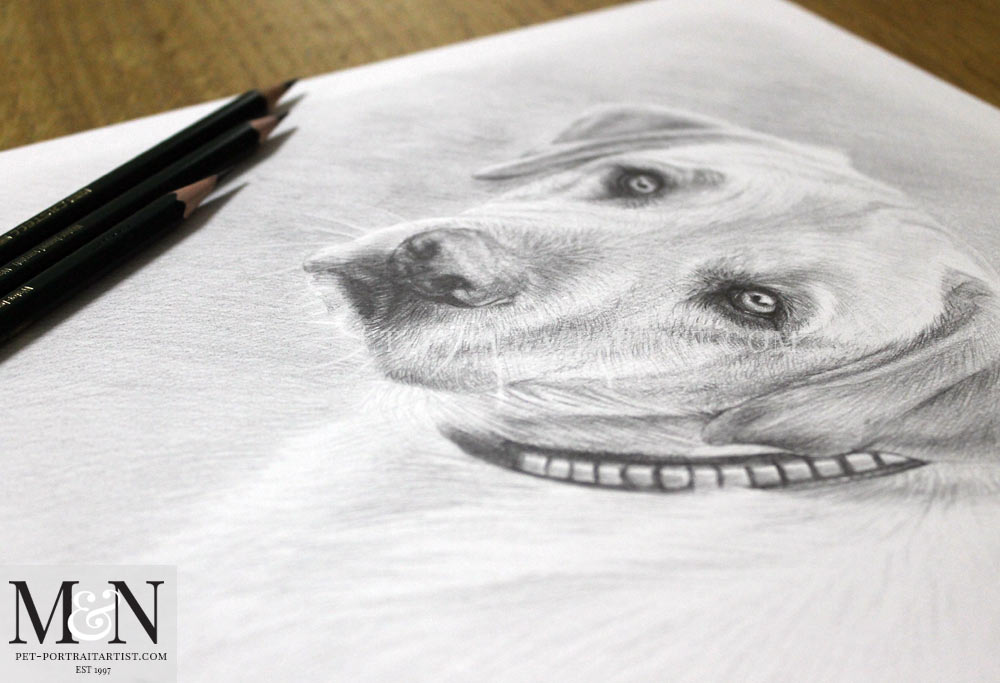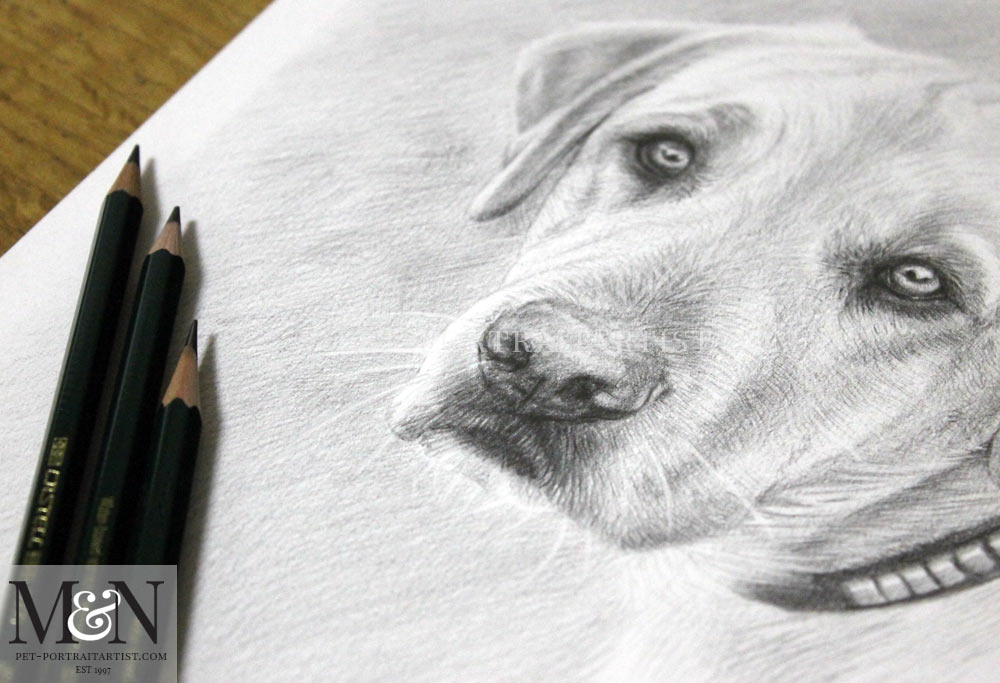 Pencil Pet Portrait of Gus – Frame
The drawing of Gus is on its way to my clients in the USA. The portrait has been waiting here to be framed and it's finally complete. I packed it up yesterday and booked it in for collection. I have also been up early in the studio today working on our website. Our visitors and readers of our blog can now subscribe very easily on our website at the bottom of  every page! We send out a roundup of our blog once a month so you never miss a thing. Check it out on our website – www.pet-portraitartist.com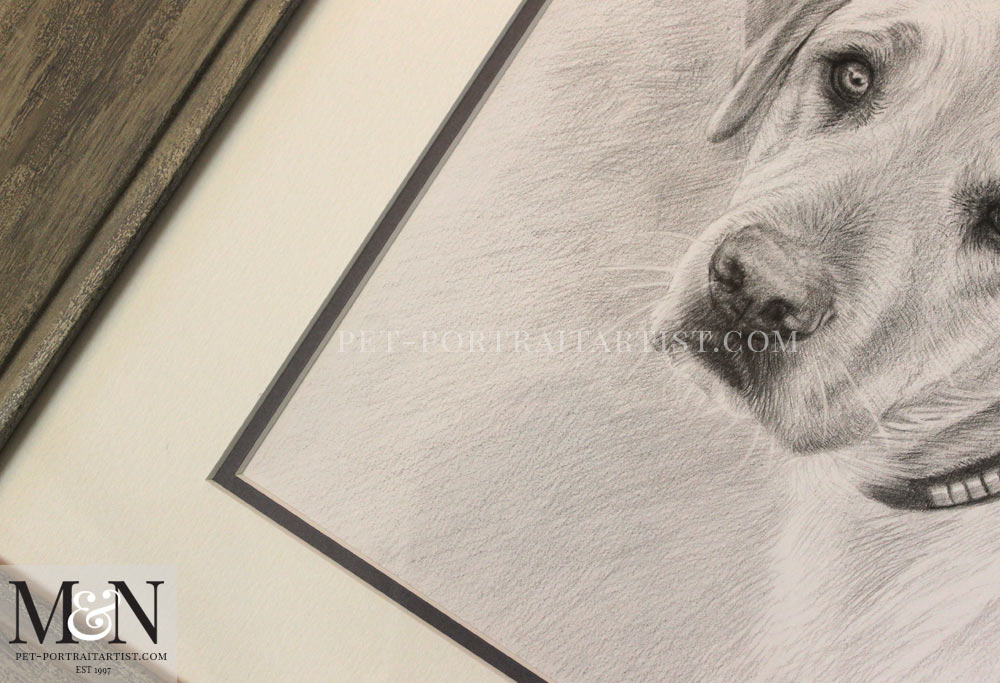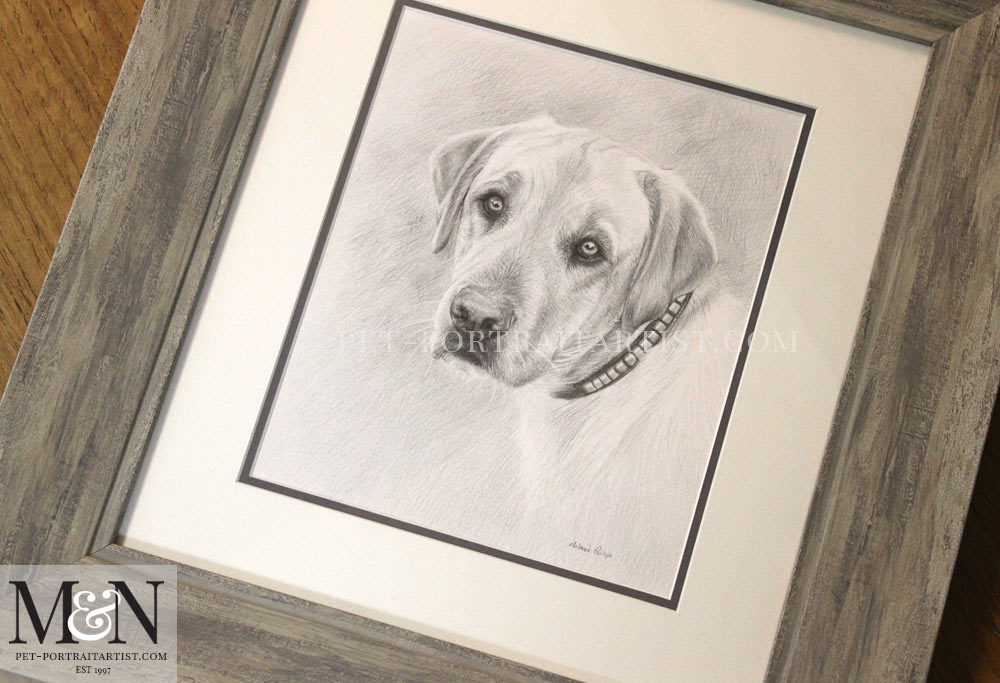 We hope that you have enjoyed viewing our Art Studio Blog. Why not sign up to our Monthly newsletter accessible at the bottom of our website which comes out on the 1st of each month. You can catch up on all of the portrait stories and news from our Art Studio! Please don't forget to subscribe to our Youtube Channel too, share, like and follow our social media and you are more than welcome to comment below, we love hearing from our readers!
You May Also Like
December 9, 2017
September 20, 2017
May 4, 2019