Pet Portrait of Mango
February 23, 2017
Welcome to my Pet Portrait of Mango, which was completed by myself, Melanie Phillips as a 16 x 12 size. My client, Sylvia, commissioned me to not only draw Mango, but also Ozie and Joey as well. She wanted to give them as Christmas presents for each of her children.
Mango was to be for her son James and his family here in the UK. The second drawing headed over to the USA. I have added lots of photos below about the pet portrait commission….


Pet Portrait of Mango – In progress!
Nicholas snapped this photo while we were in the art studio. I thought I would include it here on Mango's page!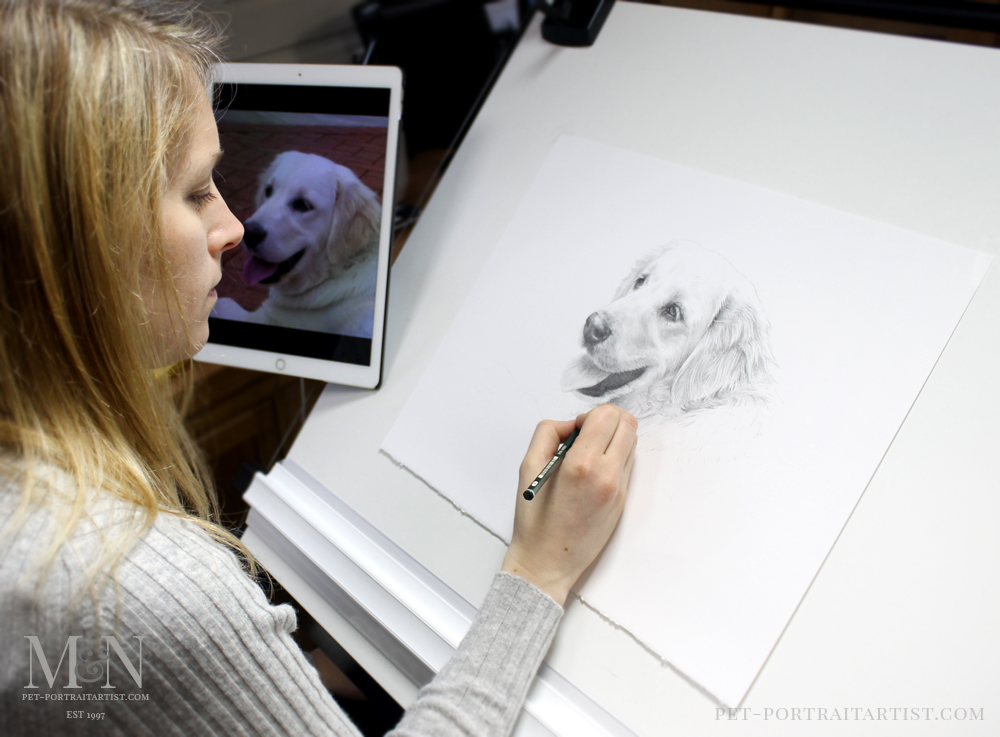 Pet Portrait of Mango – Happy Clients
When the portrait was complete, it was delivered direct to James, Sylvia hadn't been able to see the completed drawing until she visited after Christmas in 2017. She has now been to visit her family and took the fabulous photo of the drawing along with James
We would like to officially thank Sylvia and James for taking the time to do this for us and allowing us to add it to our blog. The photos is wonderful! I have quite a few lovely testimonial photos to add to our website now, along with this one, so I will endeavour to add them in our next round of updates. Our clients are all just so lovely!

"At last we visit our son and see the portrait of Mango taking pride of place on his wall." Sylvia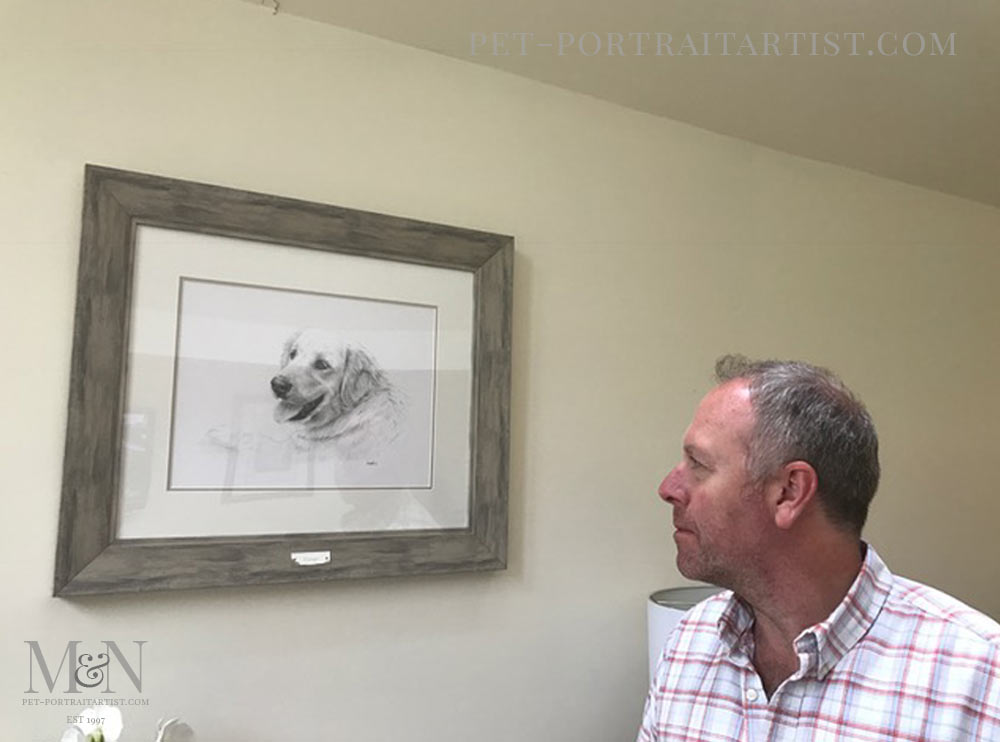 Pet Portrait of Mango – Framed
Here are a few photos of Mangos portrait all framed and ready to pack. Our Windsor Wash frame was chosen matched with a Hayseed textured mount along with a pale grey inner mount. Sylvia commissioned a lovely silver engraved plaque too. We do love the plaques, they really make the portraits personal and unique.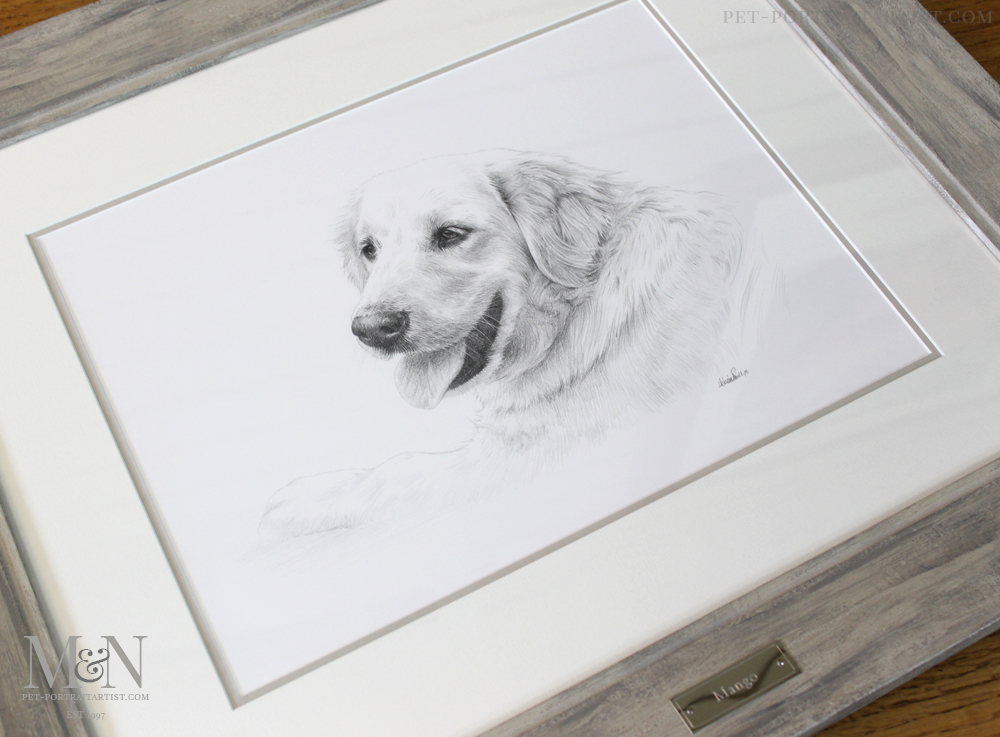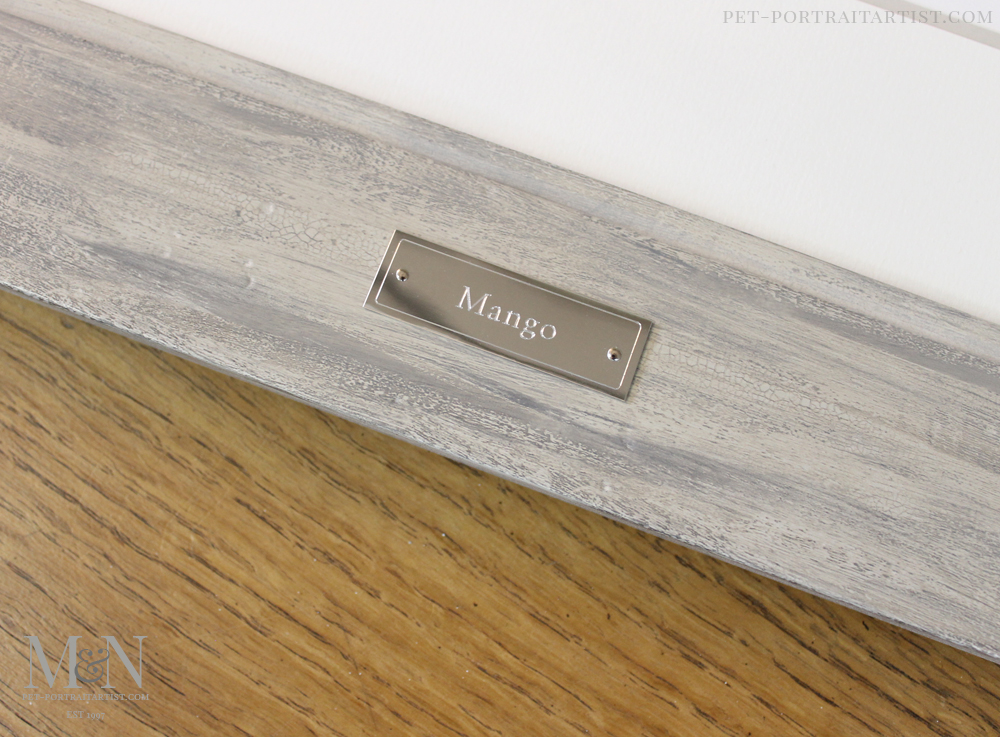 Are you enjoying our blog? Why not sign up to our Melanie's Monthly News, which comes right into your inbox each month! You can sign up at the bottom of our website or at the top of the blog. Please don't forget to subscribe to our YouTube Channel too. You are more than welcome to comment below, we love hearing from our readers!

You May Also Like
December 10, 2017
December 9, 2017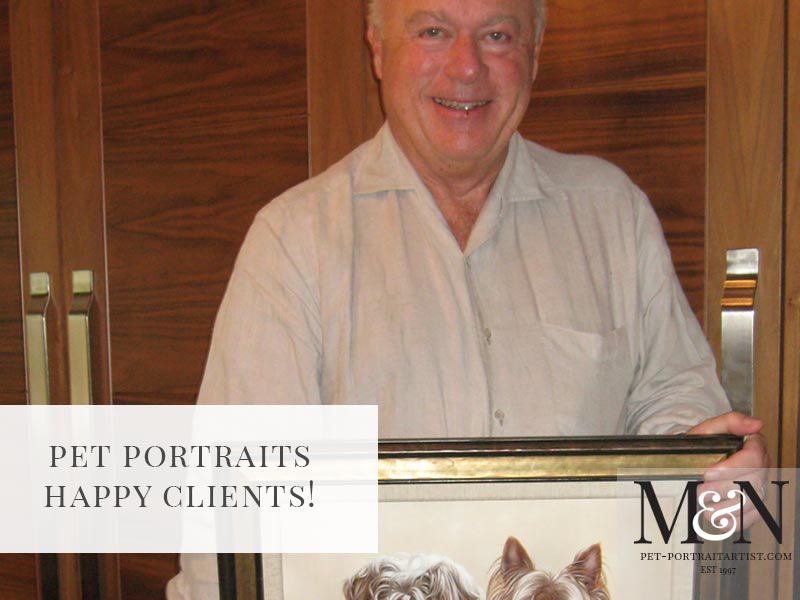 June 22, 2015