Pencil Pet Portrait of Poppy
October 11, 2017
Here is my latest Pencil Pet Portrait of Poppy. This pencil drawing is a 12 x 10 portrait which I completed for a lovely client called Emma. Sadly Poppy passed away a few months ago and Emma contacted me to find out if I was able to draw a portrait of her. Emma didn't really have the perfect photo of Poppy so I cleverly amalgamated two photos as reference for the portrait. When clients don't have one perfect photo to remember their pet by, this is what a portrait can really come in to play, as I was able to create a full drawing of Poppy allowing Emma to have something to remember Poppy by. Emma was thrilled as you can read below.
Hi Melanie
It's lovely, just as I knew it would be. Has brought more than a few tears to my eyes (as I knew it would)!
Thank you so much, I'm sure they'll be a few more tears when I receive it!!
I look  forward to having Poppy in my front room, where she'll belong forever 🙂
You are super talented xx
Pencil Pet Portrait of Poppy – Happy Clients
Emma has emailed a photo of Poppy's portrait all framed and displayed on Emma's wall above her fireplace. I wanted to add it here for everyone to see. Isn't Emma's home beautiful! We adore the fireplace and its surround, it all looks really cosy and what a beautiful place for Poppy to overlook the family. Thank you so much Emma!
Hi Melanie,
Poppy's portrait now has pride of place in my living room. I adore it and have had some lovely comments about it, thank you again so much.
Emma xx
We hope that you have enjoyed viewing our Art Studio Blog. Why not sign up to our Monthly newsletter accessible at the bottom of our website which comes out on the 1st of each month. You can catch up on all of the portrait stories and news from our Art Studio! Please don't forget to subscribe to our Youtube Channel too, share, like and follow our social media and you are more than welcome to comment below, we love hearing from our readers!
You May Also Like
March 10, 2017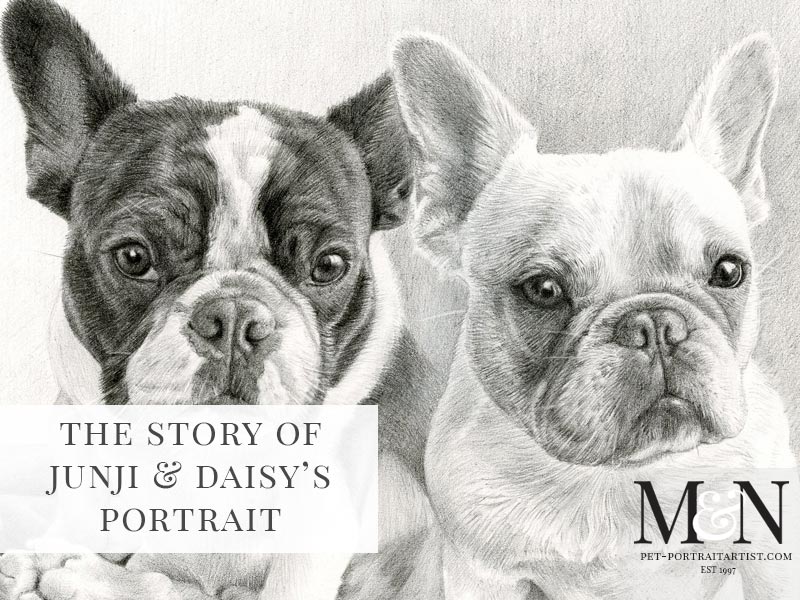 September 11, 2014
January 30, 2019