Day out at Mwnt
November 1, 2017
The weather was beautiful at the weekend and so we decided to have a day out at Mwnt. We headed out to the local beauty spot on the coast I wish I could be a fly on the wall to hear you all try to pronounce Mwnt!

Tourists come for miles around to visit, to watch the dolphins and walk the coastal path. Its not a big place by any means. There is a cove, a small refreshments cafe and a beautiful little church dating back to the 13th century. Have a look at this link to see a photo of Mwnt Church. I did though, take plenty of photos of the beach.
It was children's half term so the place was quite busy. I put our new iPhone 7 through its paces. I am astounded by its capabilities. The photos below have been reduced in size. However viewing the original size photos are amazing. In some of them, you can see every grain of sand! It picked up the fur on the tops of my wellingtons and the texture of my jeans incredibly. Overall the colours are bright and crisp too. I can't fault it.
Lily on the beach
I have added some photos of Lily, she is wearing her 'onsie'. It is perfect for her playing on the beach. She has a 'double coat' and so it takes a long time to brush and dry. So anything that keeps the sand out is perfect. It does cause a few mats under her ams and legs. They are easier to deal with than having to bathe her after every beach visit.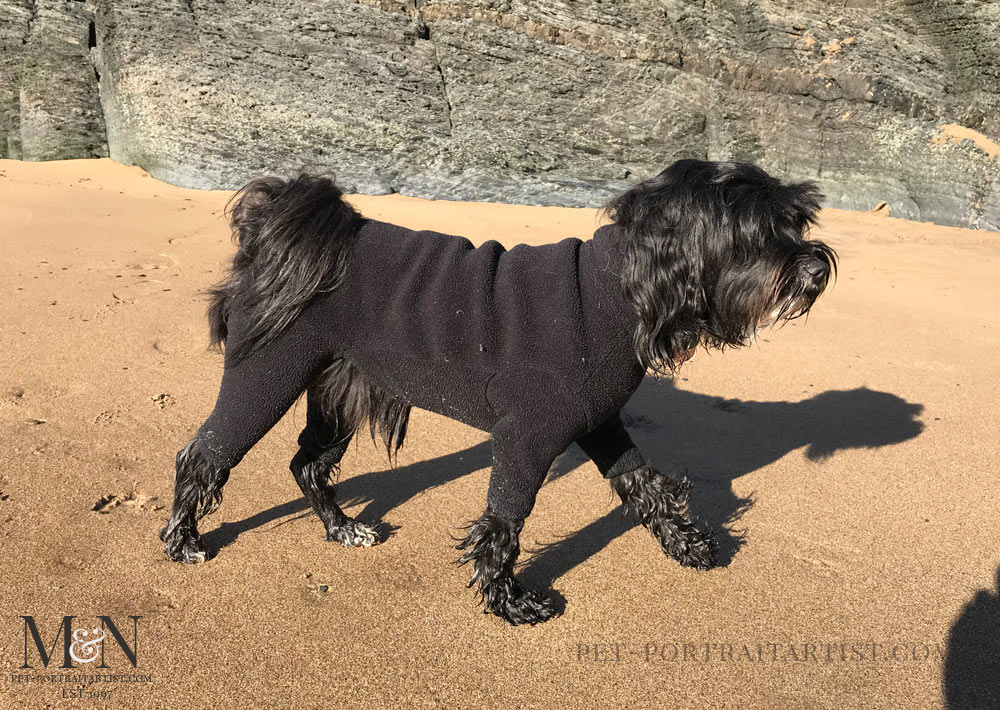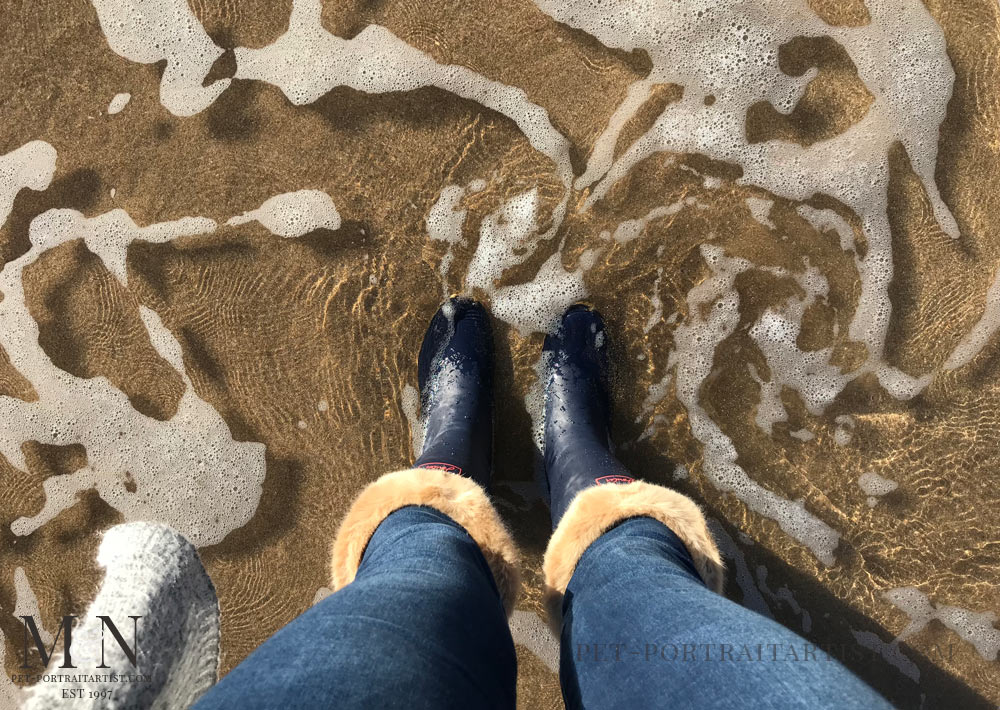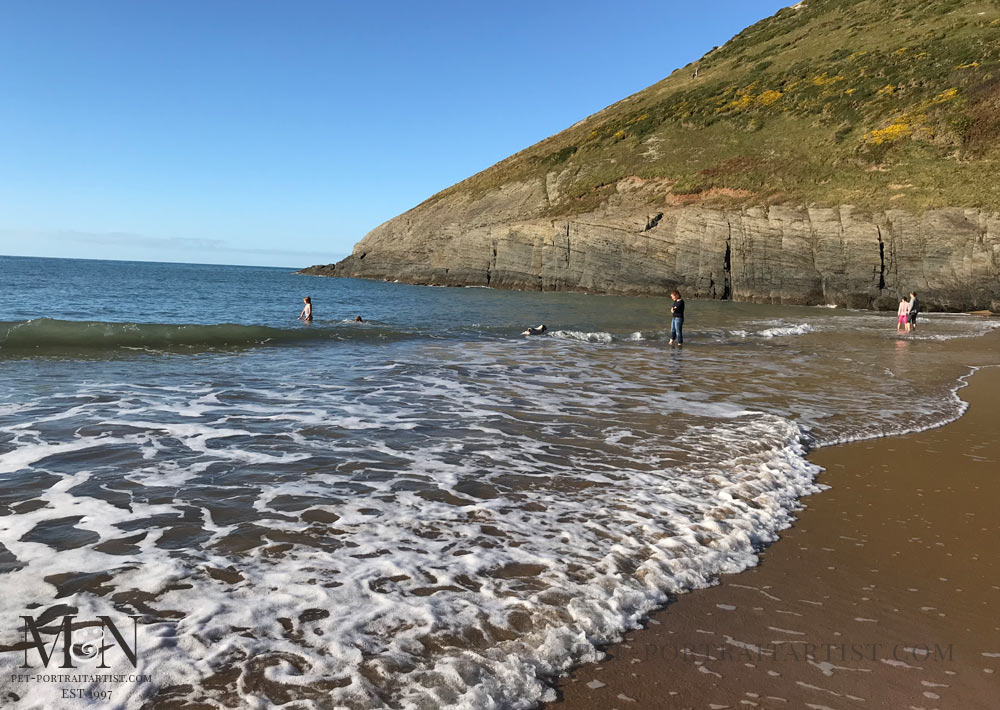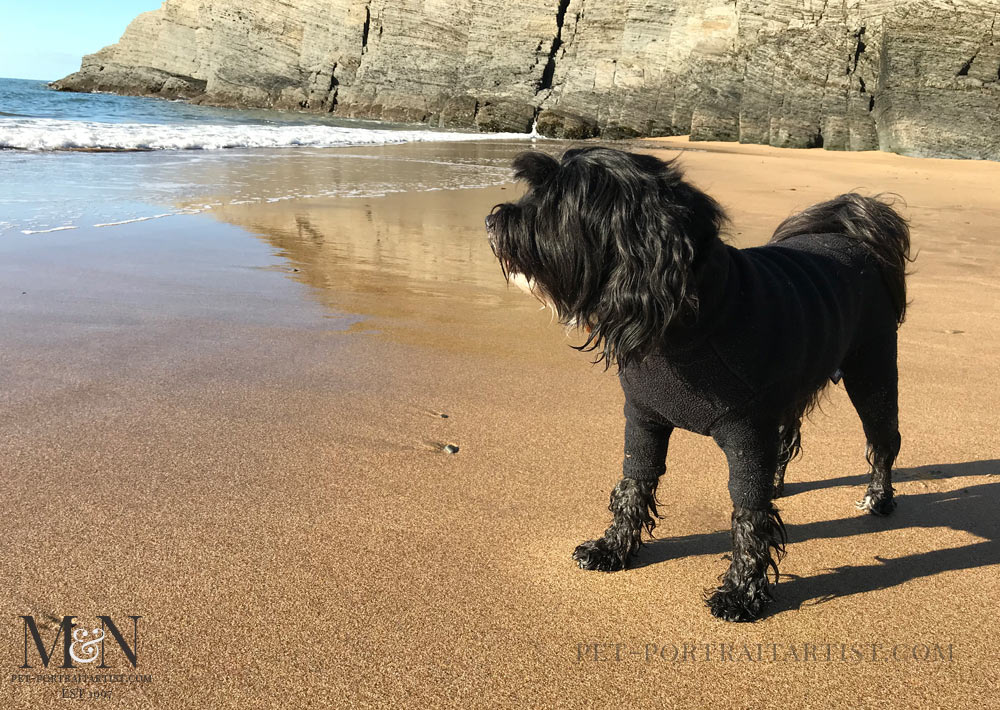 Are you enjoying our blog? Why not sign up to our Melanie's Monthly News, which comes right into your inbox each month! You can sign up at the bottom of our website or at the top of the blog. Please don't forget to subscribe to our YouTube Channel too. You are more than welcome to comment below, we love hearing from our readers!

You May Also Like
November 9, 2016
November 12, 2015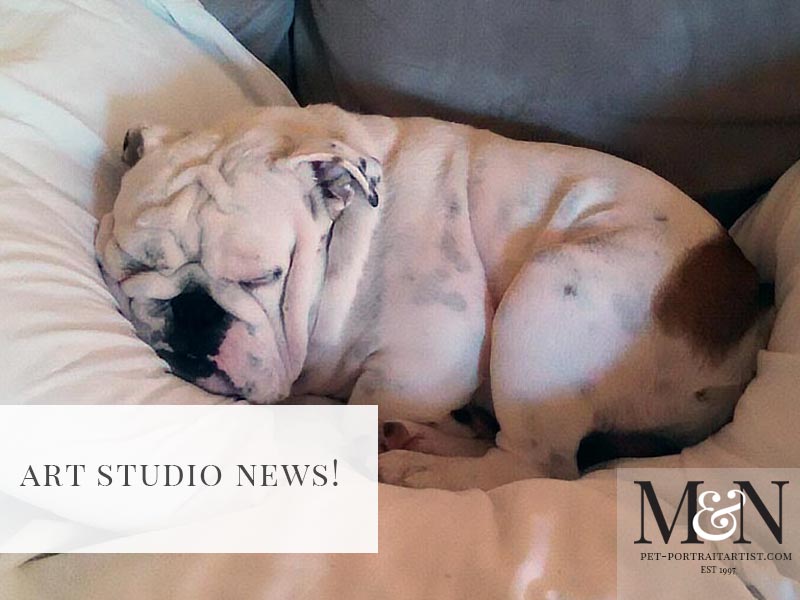 August 12, 2015