Pet Portraits Halloween!
November 1, 2017
We hope that everyone had a wonderful Halloween yesterday if you were celebrating. We had our very own Pet Portraits Halloween! Nicholas and I worked for most of the day on our paintings and drawings. However stopped in the afternoon to head out and purchase some sweets for any potential trick or treaters. Living quite rurally we don't usually have many calling, apart form the little girl next door.
My dad has always grown pumpkins since I can remember. Every year they take up a huge space in his vegetable patch and grow extremely well from the well manured soil! He always supplies us with the biggest and heaviest pumpkins imaginable! We gave one to the little girl next door this year and she was delighted.
I always say you are never too old to have some fun. So Nicholas and myself, with Lily our dog watching of course, carved a pumpkin each. You can see photos below….can you guess who's is who!?!
Photos of Halloween!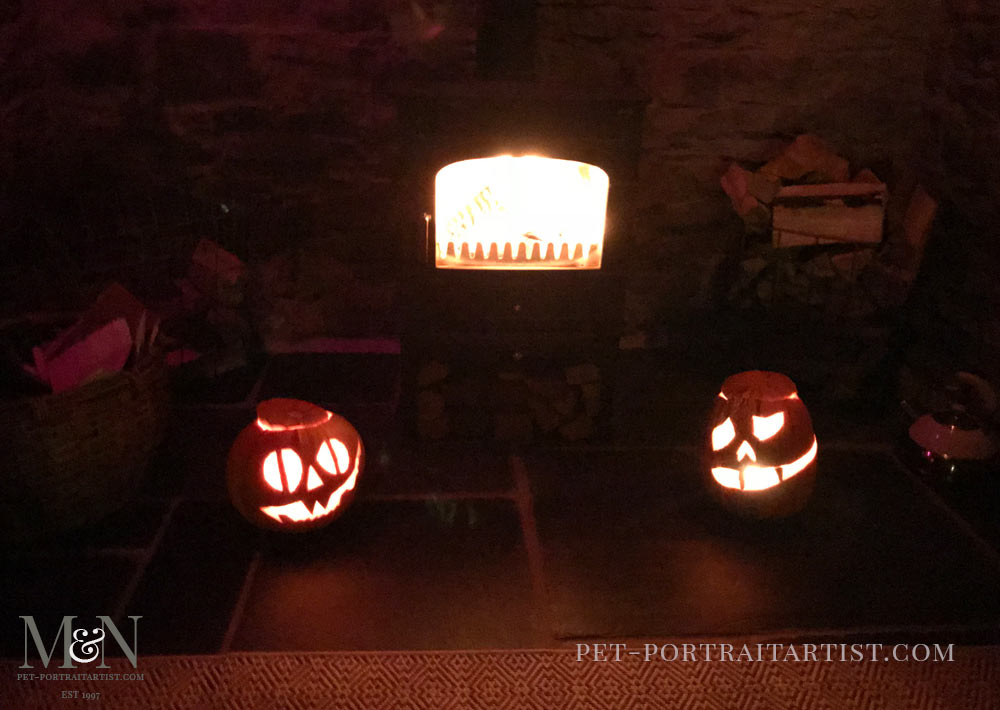 We also had fun with the wifi lighting in the living room. What an opportunity to have play with Alexa and the coloured lights, making it quite spooky. You can see the fire is alight, we light it most evenings now. The clocks have changed and the autumn is well and truly here so it's wonderful and cosy to shut the blinds and curl up in front of the fire on a cold evening.We hope that you all had a lovely evening too!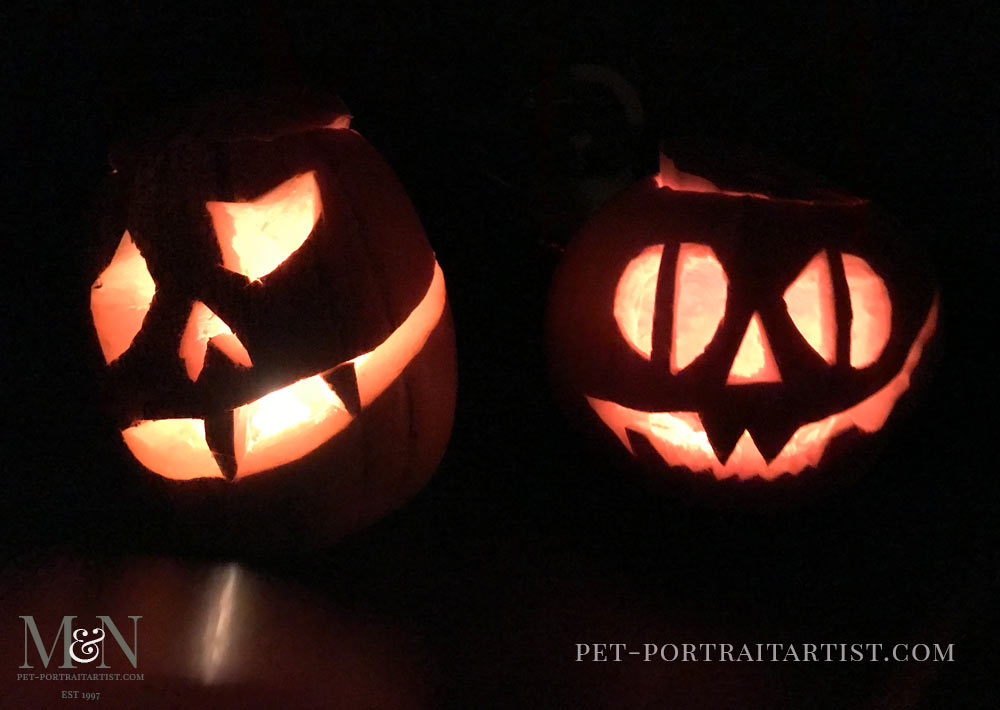 We hope that you have enjoyed viewing our Art Studio Blog. Why not sign up to our Monthly newsletter accessible at the bottom of our website which comes out on the 1st of each month. You can catch up on all of the portrait stories and news from our Art Studio! Please don't forget to subscribe to our Youtube Channel too, share, like and follow our social media and you are more than welcome to comment below, we love hearing from our readers!
You May Also Like
May 17, 2017
September 21, 2016
July 31, 2019