Pencil Pet Portraits of Mamesuke & Cinnamon
December 9, 2017
Welcome to my two Pencil Pet Portraits of Mamesuke & Cinnamon. Yuki emailed me via my website asking about commissioning two portraits of her dogs Mamesuke and Cinnamon. Mamesuke is Yukis boyfriends dog and she wanted to surprise him with a drawing for his birthday and also commission one of her dog to match for herself.
Yuki, from Japan, emailed me lots of photos of them both and asked if I could add a background for each dog. The idea for the portrait of Mamesuke was to have her boyfriend surfing in the background which you can see in the first portrait below. Yuki asked if Cinnamon could be laying on a blanket on their sofa with cushions behind.
The drawings are both 24 x 18 inches in size and I thoroughly enjoyed drawing them both. I have taken video of the pencil pet portraits together and I will add it to our Pet Portraits YouTube Channel. You can also see below, along with candid photos of my drawings with pencils to give scale.
Hi Melanie –
I received the beautiful portraits! Thank you again sooo much and I hope you enjoy a wonderful holidays!
Yuki
Pencil Pet Portraits Mamesuke & Cinnamon – Video
Here is the short video I took of the Pencil Pet Portraits Mamesuke & Cinnamon before packing them up and sending them on their journey to Japan. I hope you enjoy watching it!
Pencil Pet Portraits Mamesuke & Cinnamon – Photos
I have taken a number of photos of the Pencil Pet Portraits Mamesuke & Cinnamon with my pencils on my plan chest so that clients can see the size of the portraits. The photos of my drawings always seem to show better than scans which can be quite harsh. The photos show much softer, closer to the original drawings.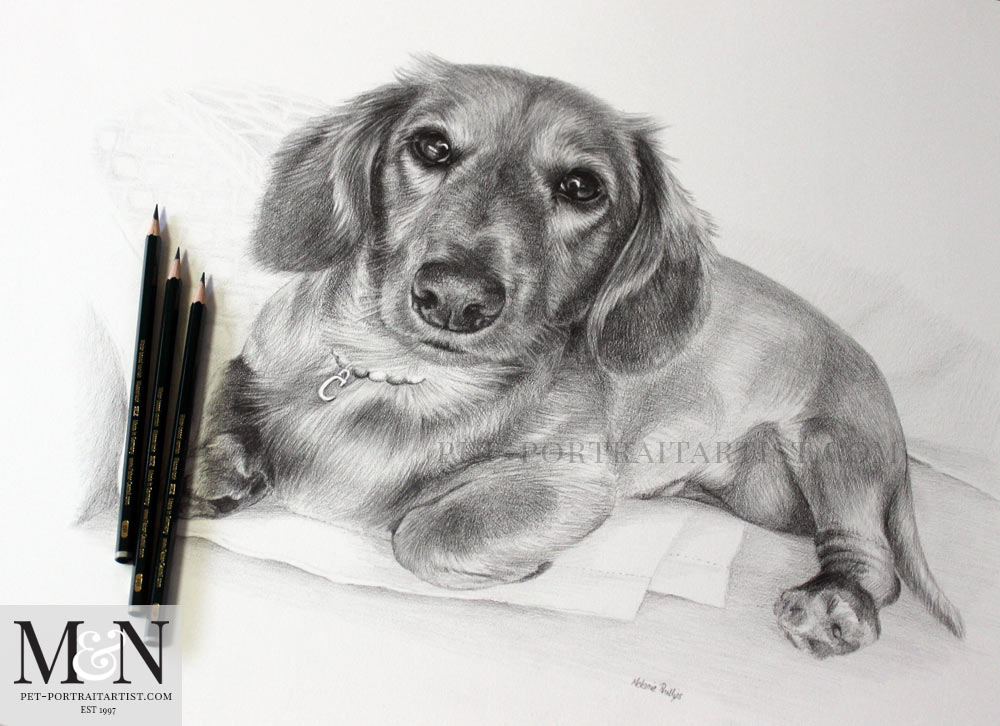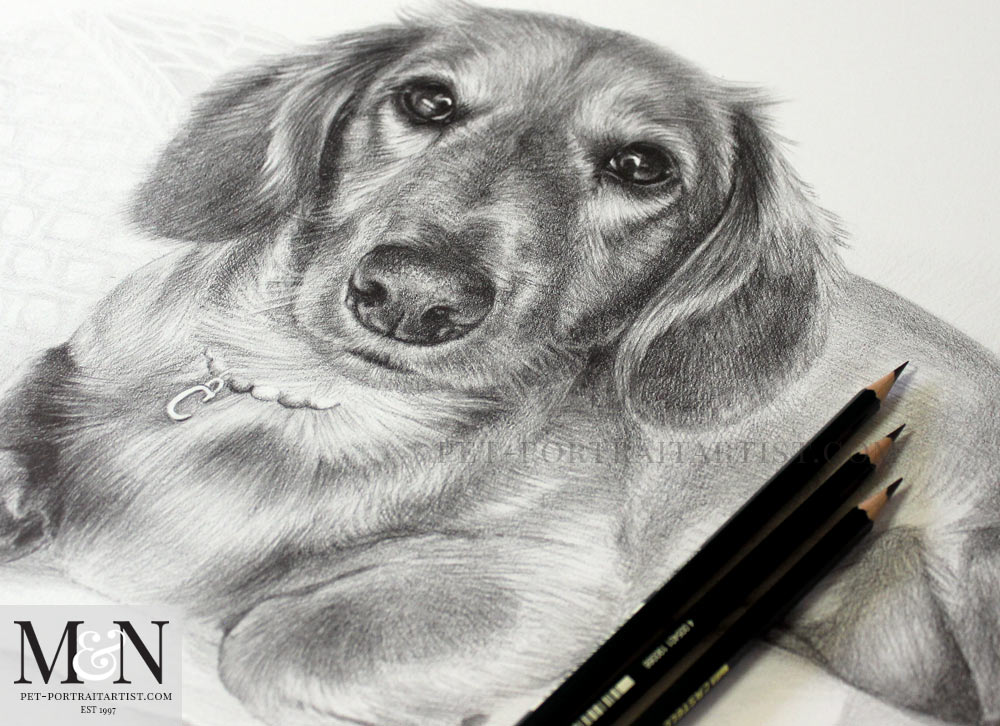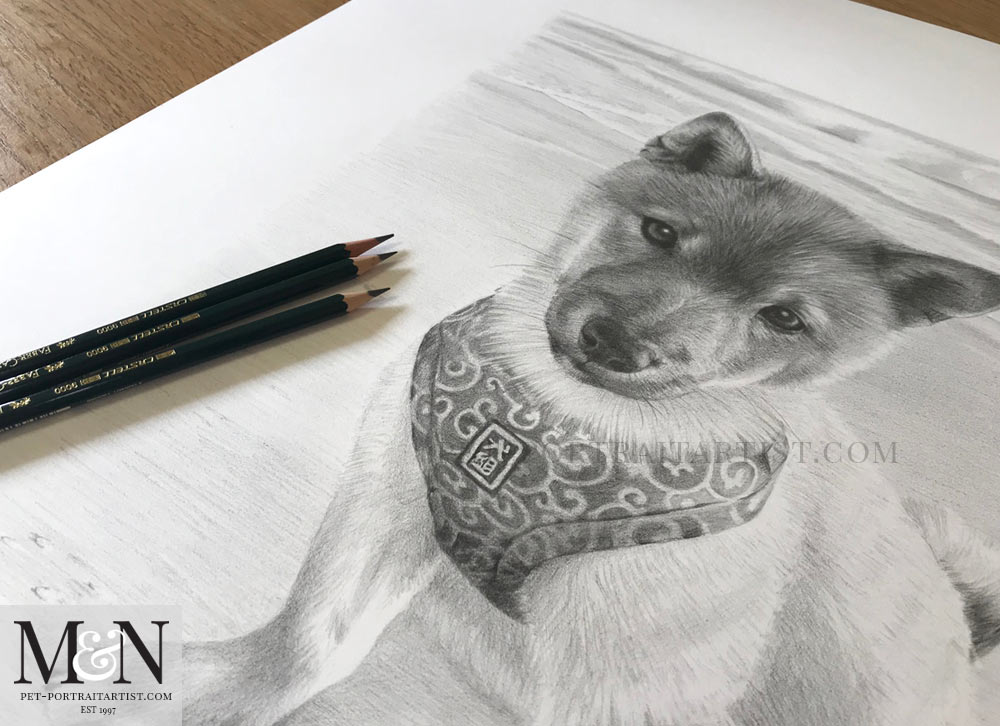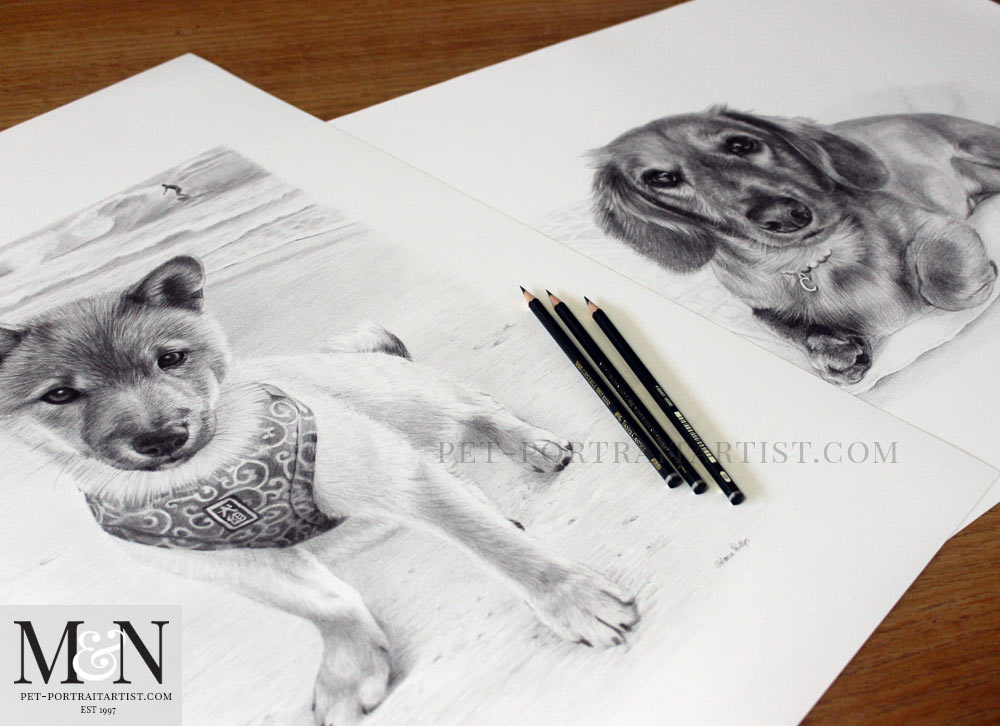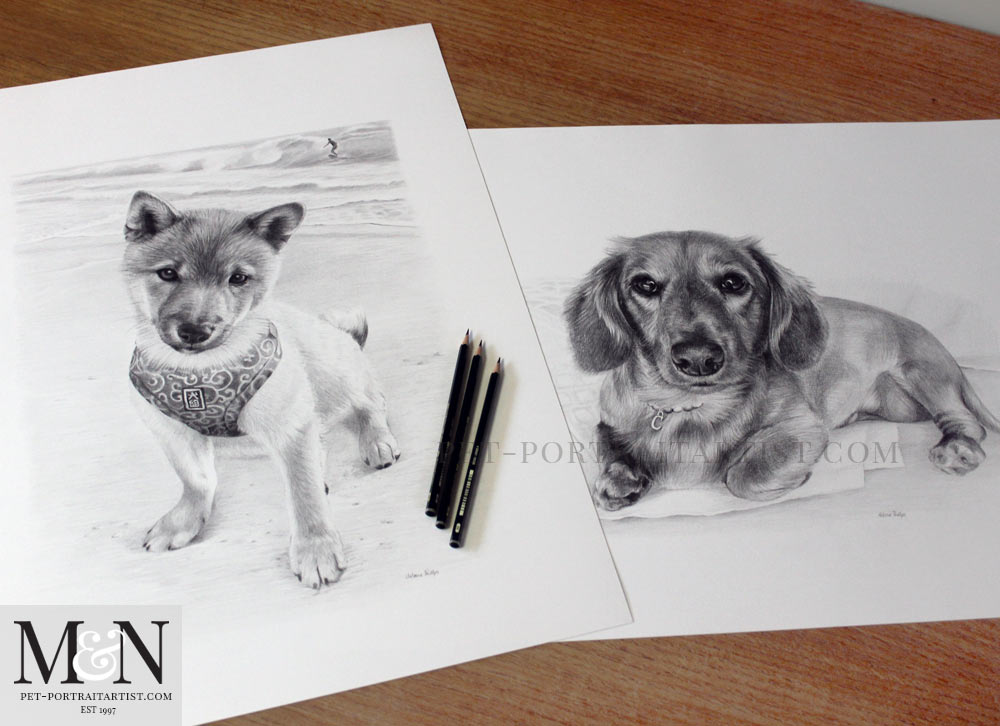 We hope that you have enjoyed viewing our Art Studio Blog. Why not sign up to our Monthly newsletter accessible at the bottom of our website which comes out on the 1st of each month. You can catch up on all of the portrait stories and news from our Art Studio! Please don't forget to subscribe to our Youtube Channel too, share, like and follow our social media and you are more than welcome to comment below, we love hearing from our readers!
You May Also Like
June 30, 2018
August 29, 2016
October 2, 2017