Dog Oil Portraits of Dora and Dolly
June 22, 2018
Welcome to the dog oil portraits of Dora and Dolly. These two gorgeous little girls were painted by Nicholas on our usual Italian linen canvas using traditional methods. Returning client Lady Bamford commissioned the oil painting which will be framed by their own framer. Our client requested their names to be written by hand under each dog too which makes the portrait even more personal. Scroll down to see more photos of the painting along with some in progress photos too.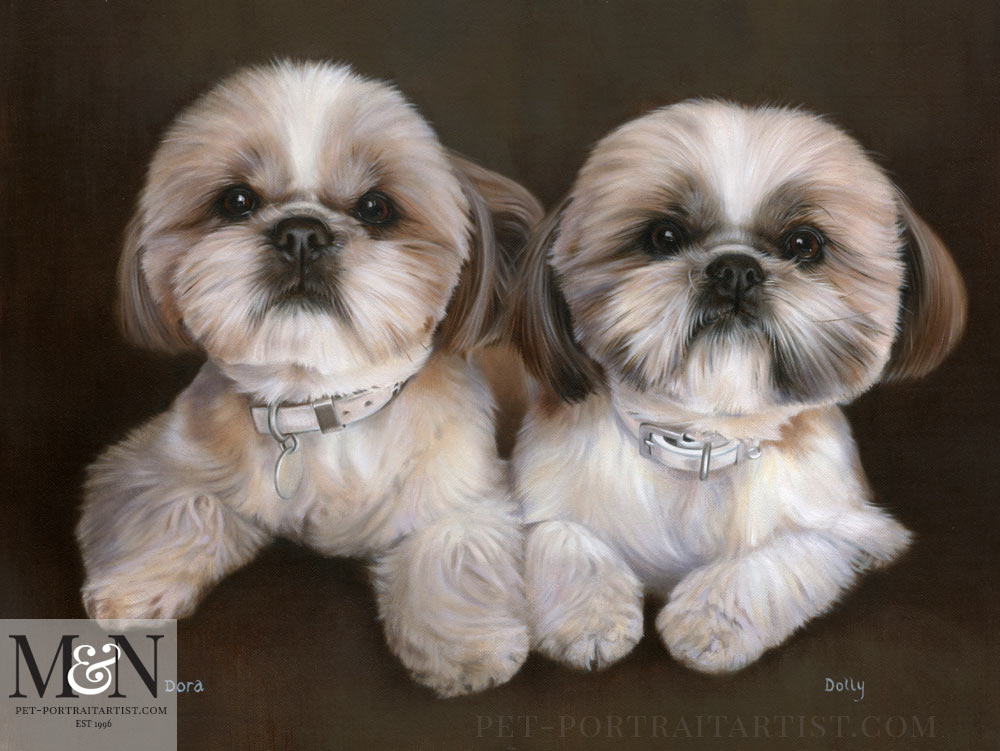 Dog Oil Portraits of Dora and Dolly
Here are the photos of Dora and Dolly sat on our plan chest with paintbrushes to show scale. The photos hopefully give a more natural view of the painting. Sometimes the scans can be a little flat and clinical. Clients always say how they love the finished scans. However when they receive the actual paintings they love them even more. So hopefully photos can go some way to showing the portraits in a more three demential and realistic way.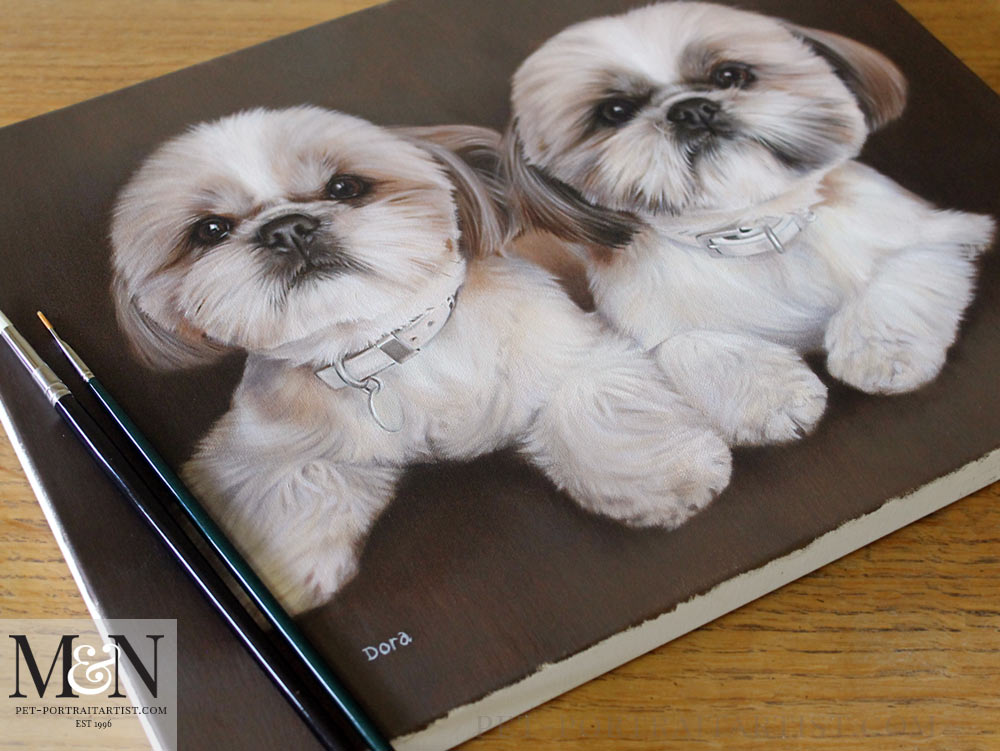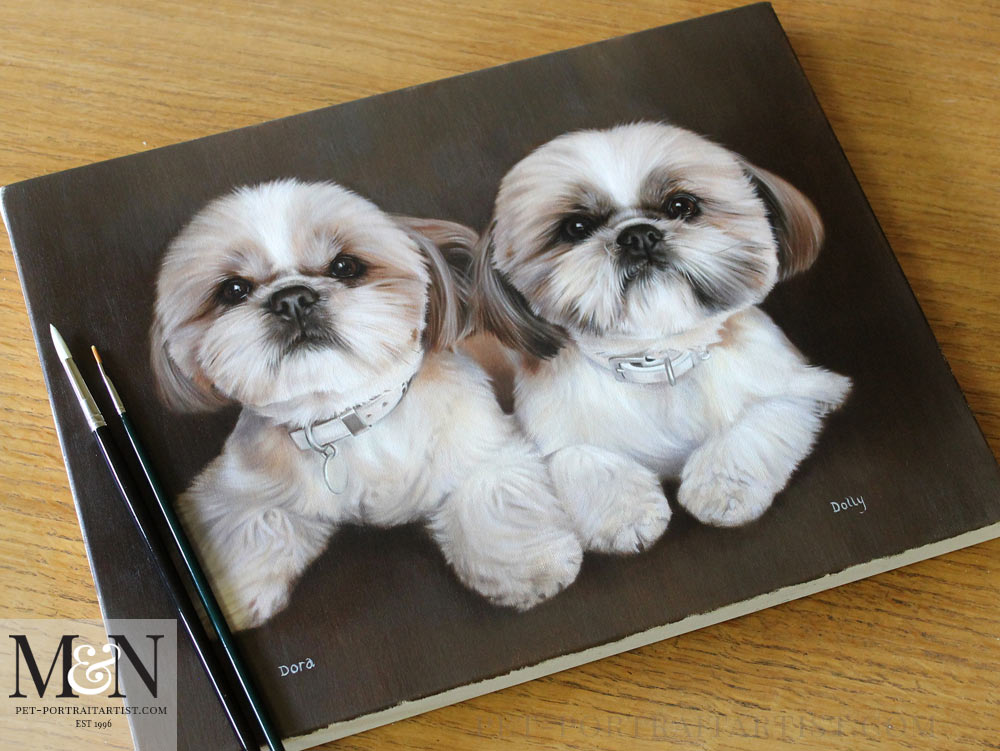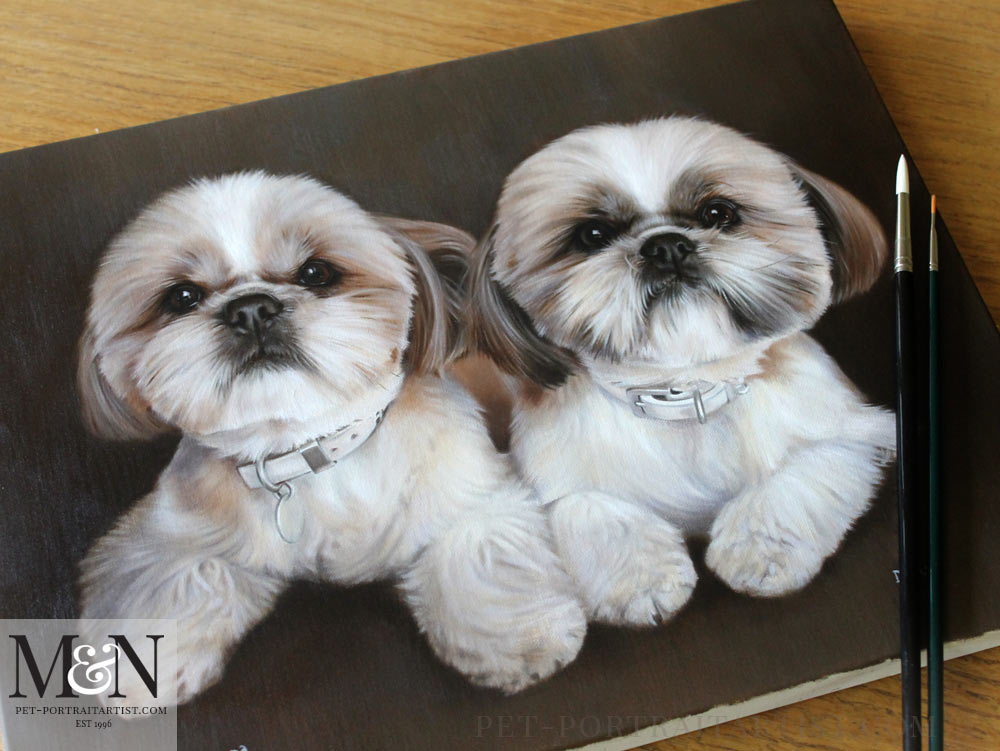 Finally, we hope that you have enjoyed viewing our Art Studio Blog. Why not sign up to our Monthly newsletter accessible at the bottom of our website which comes out on the 1st of each month. Consequently this means, you can catch up on all of the portrait stories and news from our Art Studio! Please don't forget to subscribe to our Youtube Channel too, share, like and follow our social media and you are more than welcome to comment below, we love hearing from our readers!
You May Also Like
September 19, 2018
December 24, 2014
July 1, 2016