Oil Painting of Pets Harry & Oscar
July 29, 2018
Welcome to the most recent oil painting of pets Harry & Oscar. They were traditionally hand painted by Nicholas Beall in oils on Linen canvas for lovely clients in the USA. Judy and her family commissioned the oil painting of both Harry and Oscar at 20 x 16 size. They requested the background to be of their garden with their pear trees behind. Judy said during the progress…
We love the progress on the portrait and they've been captured magnificently! The eyes changed dramatically in the last set and look like those sets of eyes we know! Judy
We received this email when the painting arrived home…
Melanie and Nicholas,

It's just beautiful and captures our "boyz" looking very natural in their best poses!! Thank you, Thank you! We're so happy that we have this while they are still with us, too. We'll see our daughter, Kerry, next week and I'll be anxious to show her the results of her idea.And we remain most grateful for your talents,

Judy & Dave, Harry & Oscar
If you scroll down you can see the final san of the oil painting, some candid photos of the portrait along with some of the stages taken during the paintings progress. We hope you enjoy viewing them. If you would like a painting similar to this, please do visit our website and drop us a line from our Pet Portraits Contact page at any time. Why not also send us your photos letting us know your ideas for a painting.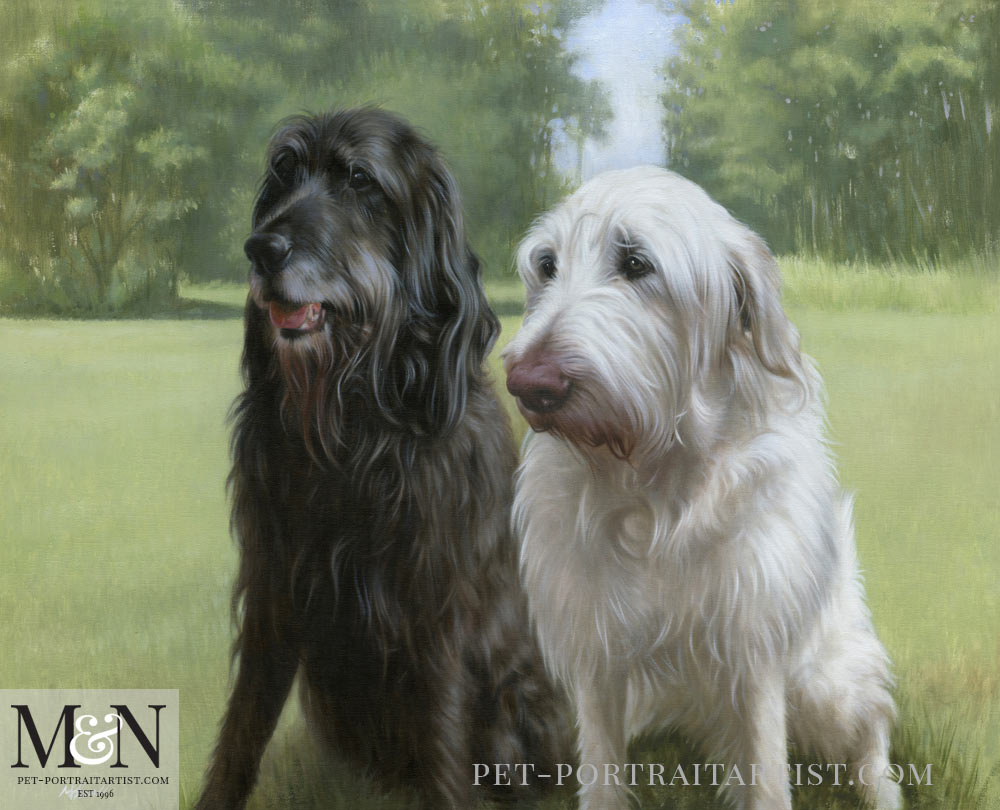 Oil Painting Pets of Harry & Oscar – Photos
We like to take some candid photos of the painting as it often gives a much more natural view of the portraits. Here are a few of the painting of Harry and Oscar along with Nicholas' brushes to help show scale.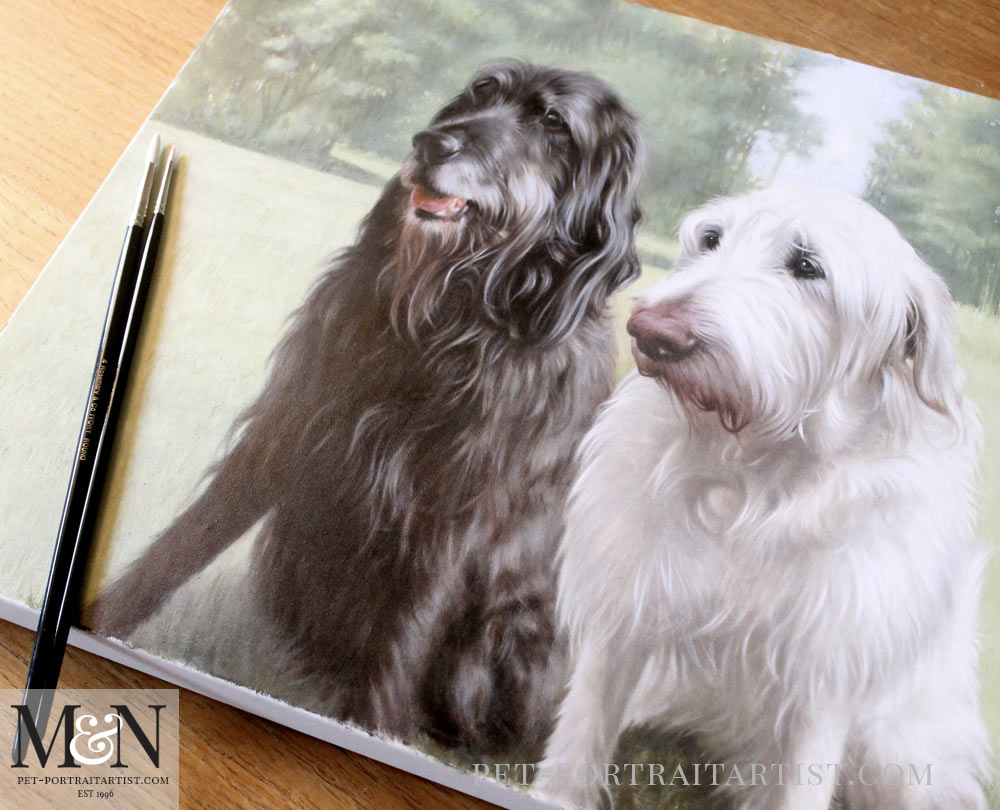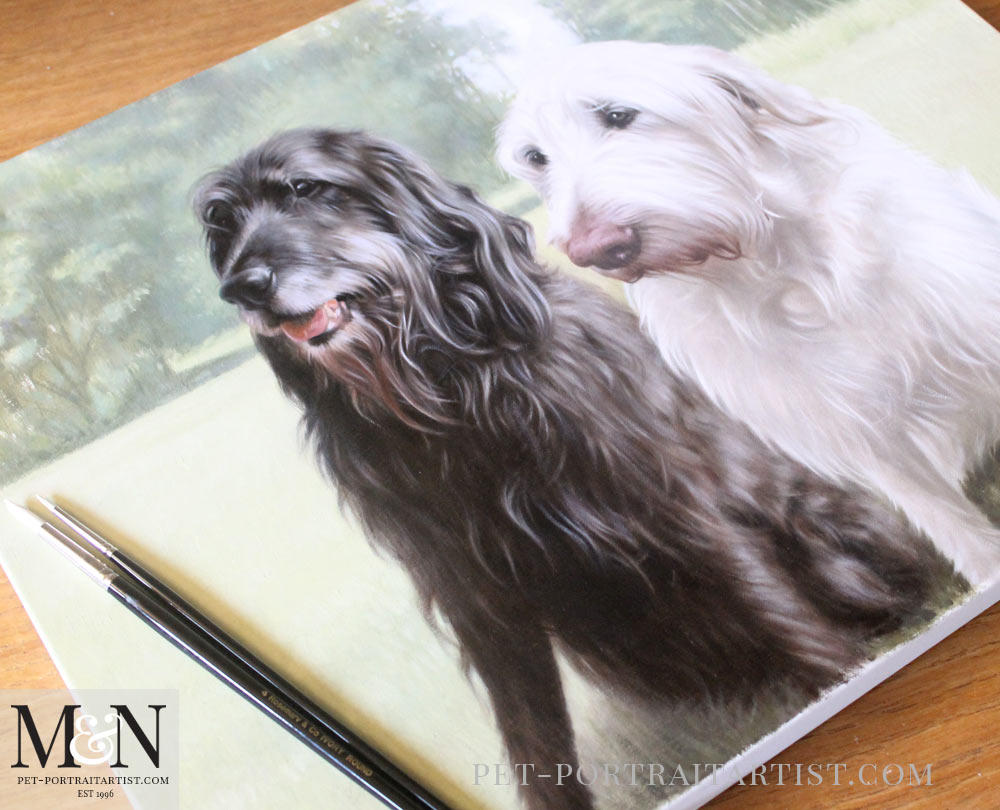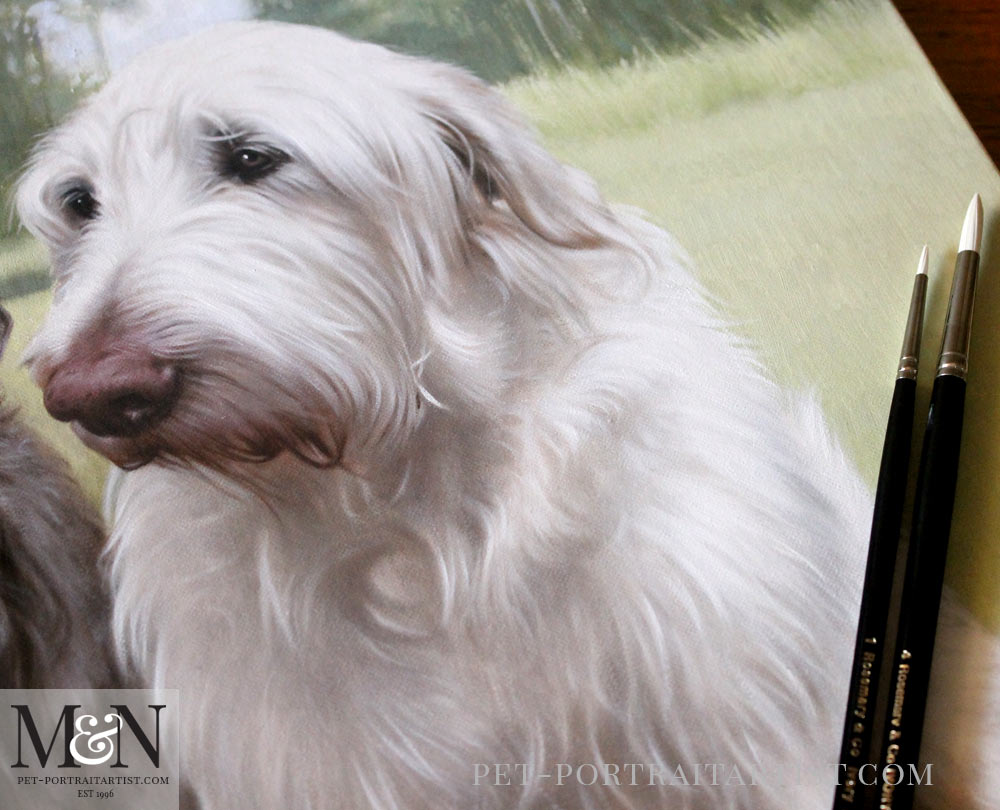 Finally, we hope that you have enjoyed viewing our Art Studio Blog and our Melanie's Monthly News in June. Why not sign up to our Monthly newsletter accessible at the bottom of our website which comes out on the 1st of each month. Consequently this means, you can catch up on all of the portrait stories and news from our Art Studio! Please don't forget to subscribe to our Youtube Channel too, share, like and follow our social media and you are more than welcome to comment below, we love hearing from our readers!
You May Also Like
September 30, 2019
May 17, 2017
August 4, 2015