Horse Oil Portrait
December 7, 2018
Welcome to our latest horse oil portrait of Elly. Nicholas completed the oil portrait for a 50th Birthday surprise. Hannah arranged the oil painting for her boss and their family to give as a gift to Elly's owner.
They had already organised a professional photographer to take photos of Elly, all of which were incredible. They also asked if the portrait could be similar in design to Nicholas's oil painting of George. Luckily they had a photo of Elly in a very similar position. The photos were absolutely incredible which really does make our job a lot easier. The portrait we can see, the more dynamic the photos, essentially the better the horse oil portrait.
The oil portrait was commissioned at 24 x 18 size on Linen canvas. Nicholas thoroughly enjoyed painting Elly. It has to be one of our favourite horse portraits this year.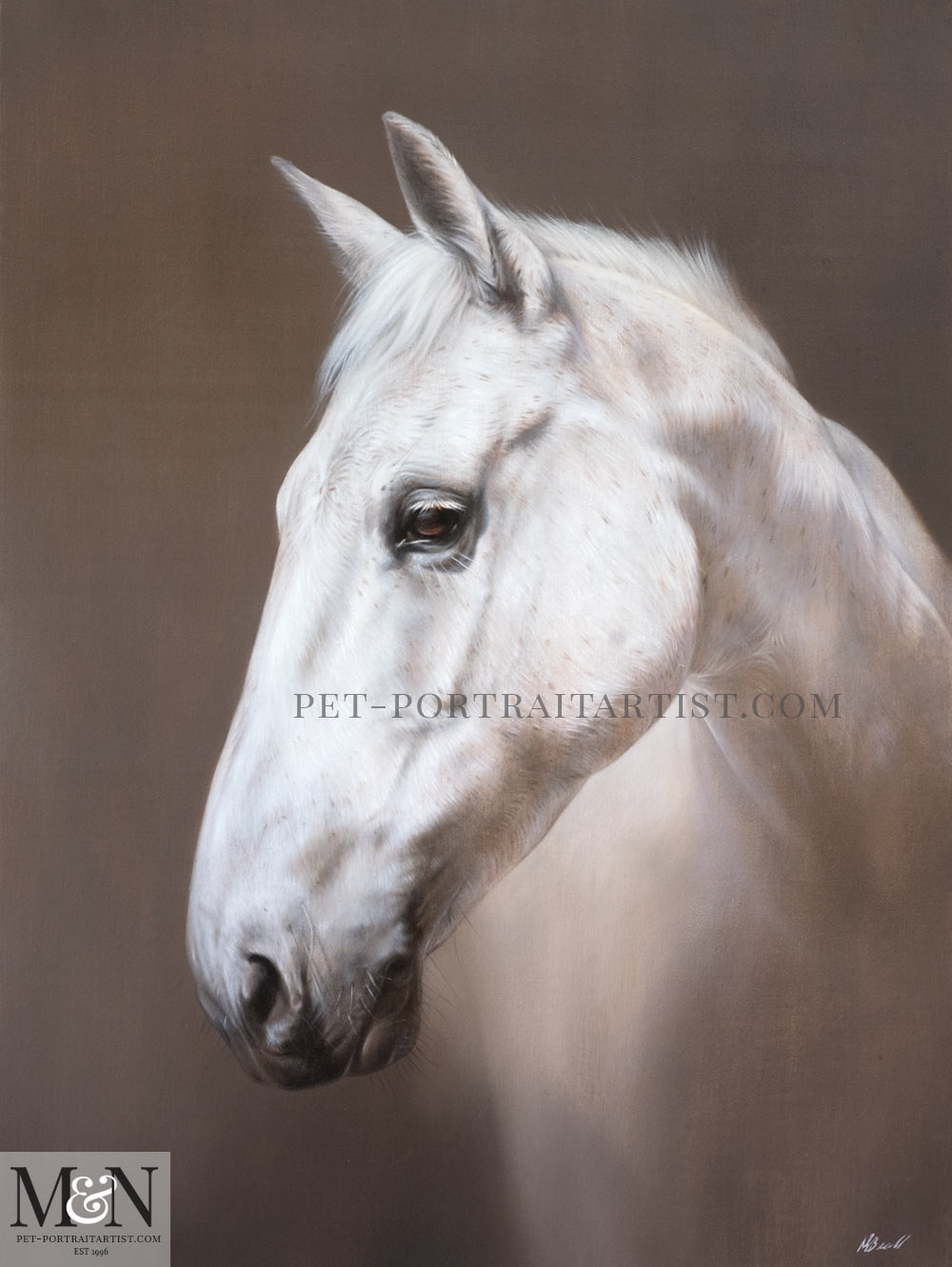 Nicholas and the Horse Oil Portrait
Before we packed and sent the horse oil portrait to Hannah we took some photos of Nicholas with the painting in our studio. It gives a good idea of the size of the portrait, it's actually a pretty perfect size for a horse oil portrait.
Hannah emailed when she saw the final photo of Elly's portrait which you can read below. Scroll down to also see some amazing photos too.
Hi Melanie and Nicholas,
Fantastic! It's absolutely beautiful, can't believe how much it looks like her! Her owner is going to love it and I'm so great full you've managed to get it done in time for her 50th Birthday!
Many thanks
Hannah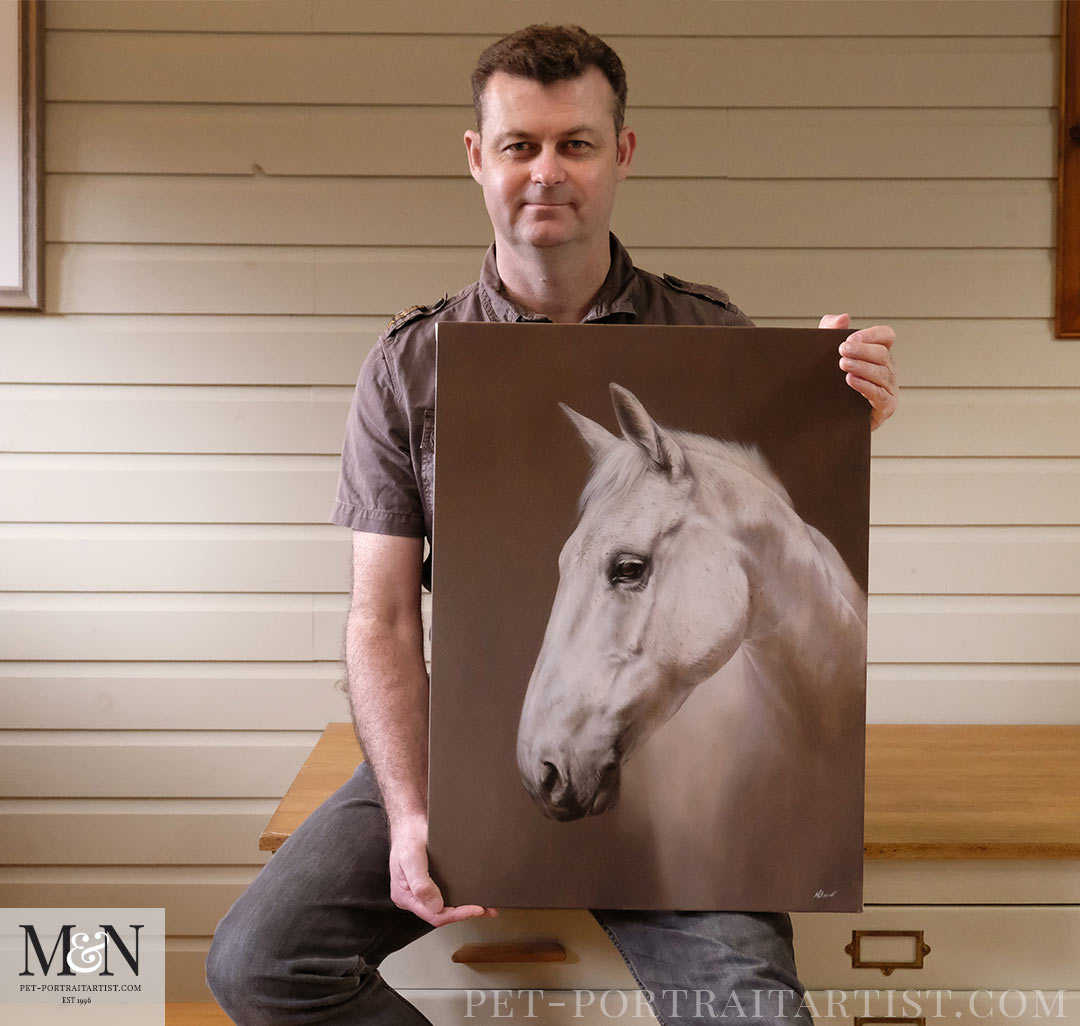 Horse Oil Portrait – Photos
Here are a few photos of the oil painting of Elly. They are candid shots I took with our camera of Nicholas with his paintbrush. You can clearly see the delicate brush strokes and paint detail in the oil painting. We hope that you like it! Hannah emailed once the portrait had been presented to the recipient which you can read below too.
Hi Melanie,
I still haven't seen her since her birthday but she sent me a text to say how overwhelmed she was by it and how it captured Elly perfectly.
Many thanks again
Hannah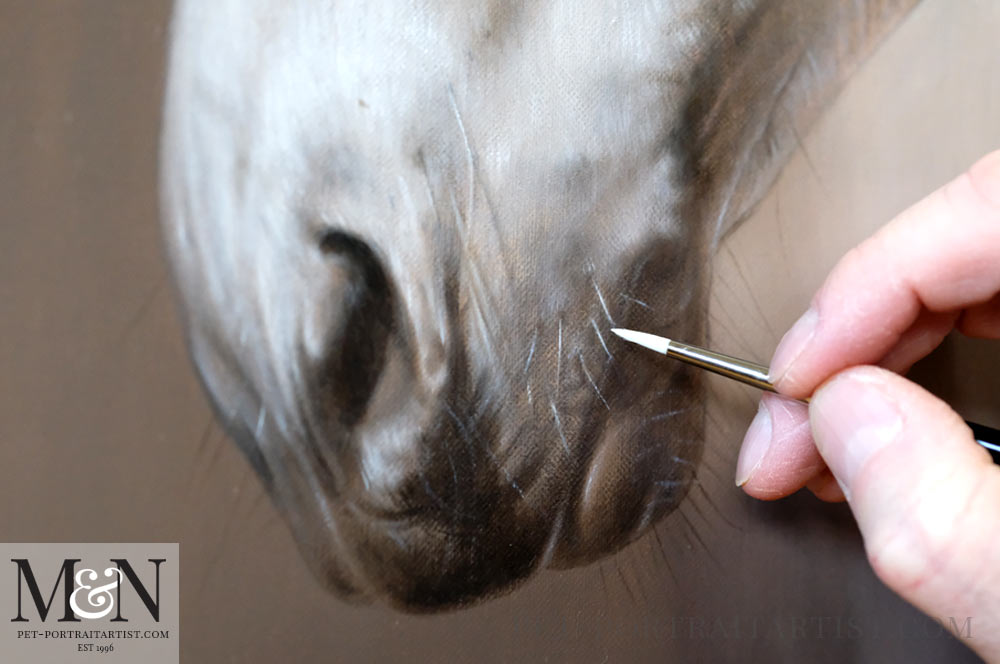 Would you like to commission a Horse Oil Portrait?
If you would like to commission a horse oil portrait like the one of Elly, the first step is to contact us via our contact page or WhatsApp. Please feel free to message us some photos of the horse you would like Nicholas to paint. We can then get in touch with you to discuss your required size, style, and background of the painting.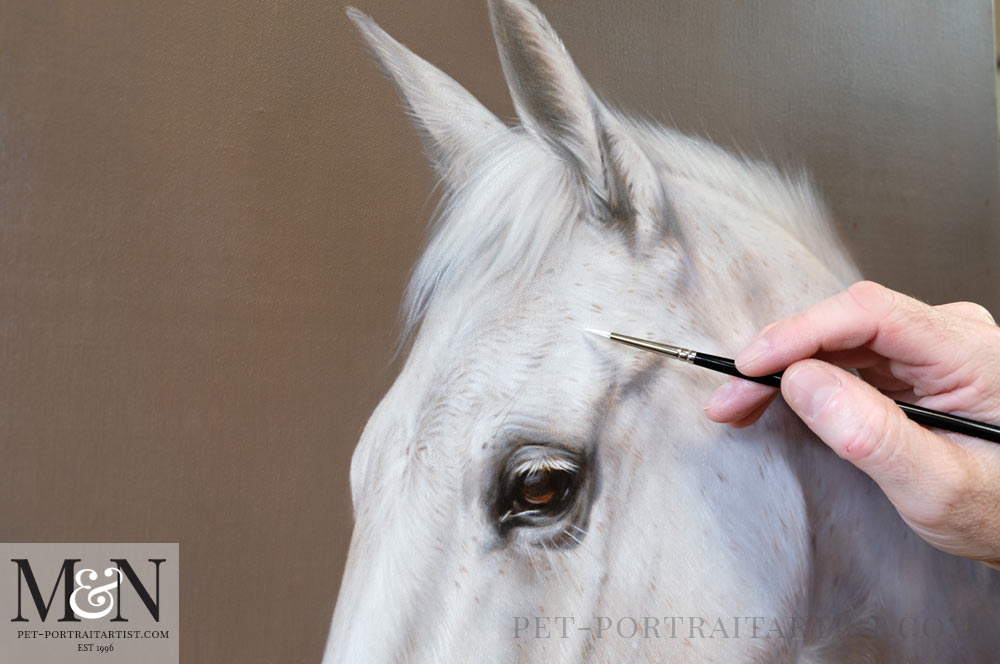 We offer various options for the size of the painting, ranging from 16 x 12 inches to 36 x 48 inches. You can choose the background of the painting, such as a studio style background with a particular colour or tone, or perhaps a more scenic field with sky behind. Don't worry though, we will be there every step of the way to help and guide you through the process so that you receive the perfect painting, exactly how you want it to be.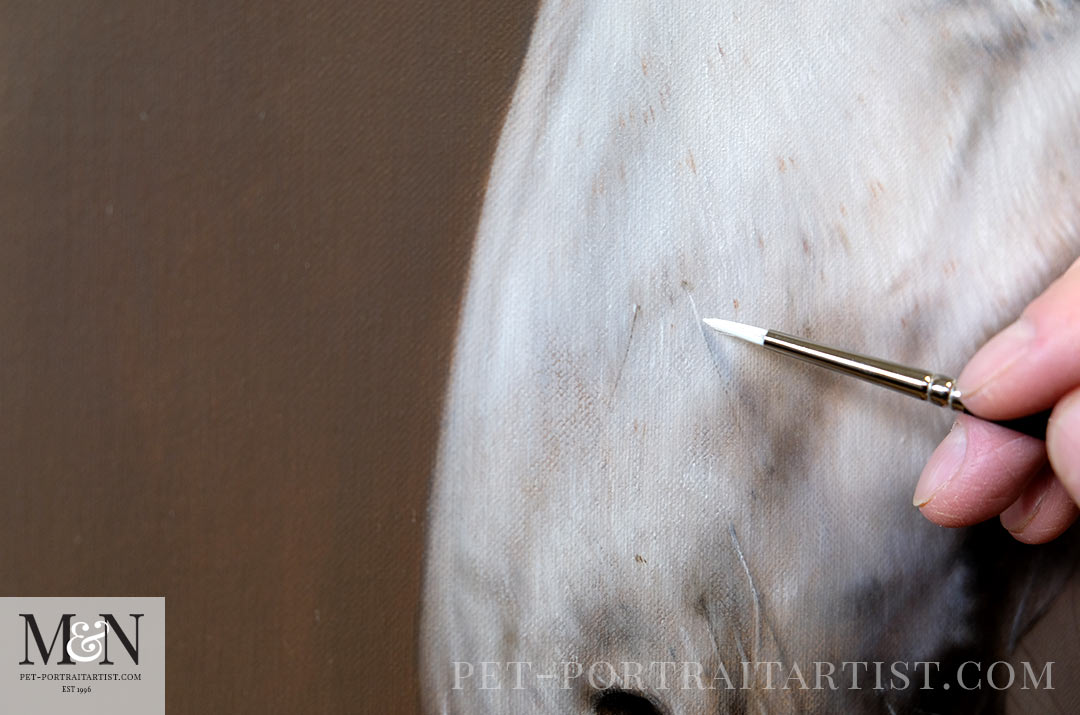 We are very much looking forward to working with you soon, drop us a line at anytime, we are usually around to chat via WhatsApp!
Are you enjoying our blog? Why not sign up to our Melanie's Monthly News, which comes right into your inbox each month! You can sign up at the bottom of our website or at the top of the blog. Please don't forget to subscribe to our YouTube Channel too. You are more than welcome to comment below, we love hearing from our readers!

You May Also Like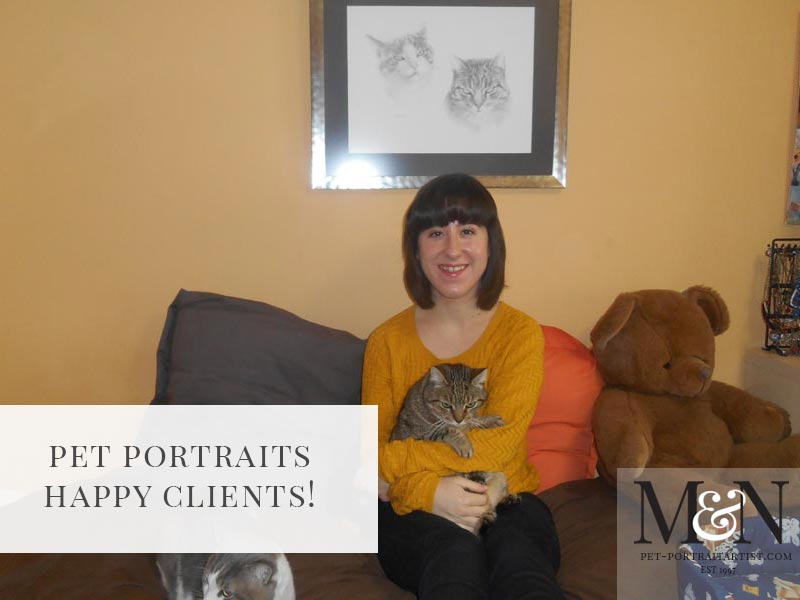 January 7, 2015
March 12, 2018
April 30, 2015