Bichon Frise Oil Painting
December 26, 2018
Welcome to our latest Bichon Frise Oil Painting! This portrait was painted in October 2018 by Nicholas for a client in the USA. Jennifer commissioned it to give as a gift to her family for Christmas.
The Bichon Frise in question is called Lulu. We absolutely love how the portrait turned out and hope you all do too! Jennifer emailed lots of wonderful photos of Lulu and they were all so gorgeous! We love it when clients take a full range of photos of their dogs. It makes our job so much easier. We can create beautiful portraits when given great quality photos to work from.
Jennifer and her family all had a favourite photo of Lulu when she was sitting in the garden and they commissioned the portrait at 16 x 12 size.
We have added lots of photos below and hope you enjoy viewing them!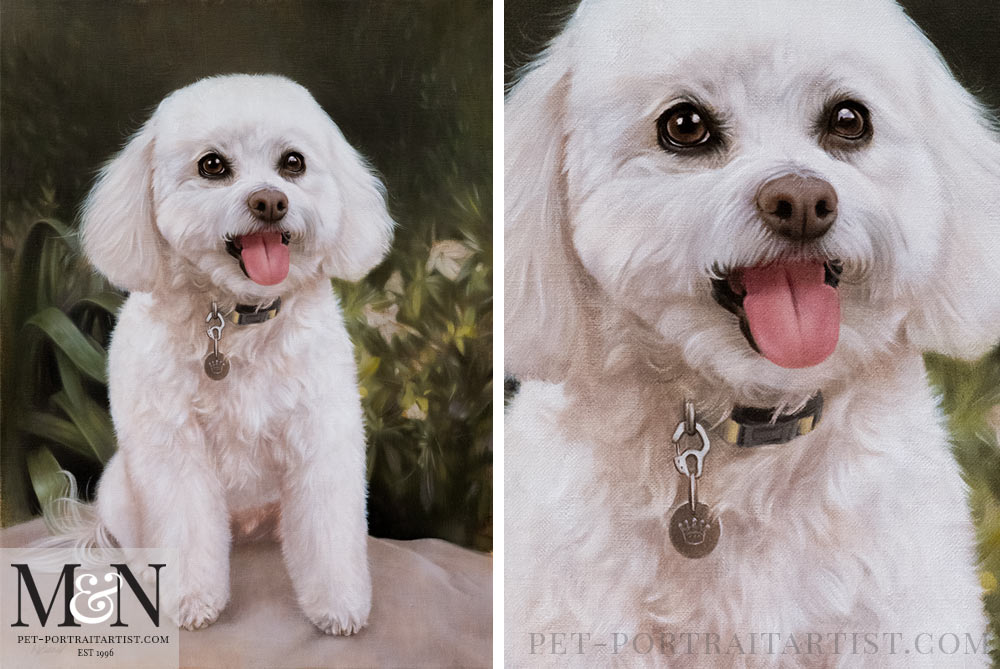 Bichon Frise Oil Painting Portrait in Detail
Here are some lovely photos I have taken of Nicholas and his paintbrush next to the painting of Lulu. Hopefully our candid photos give you a great idea of how the portrait looks. I have tried to take some close up photos too so you can see the oil painting in more detail.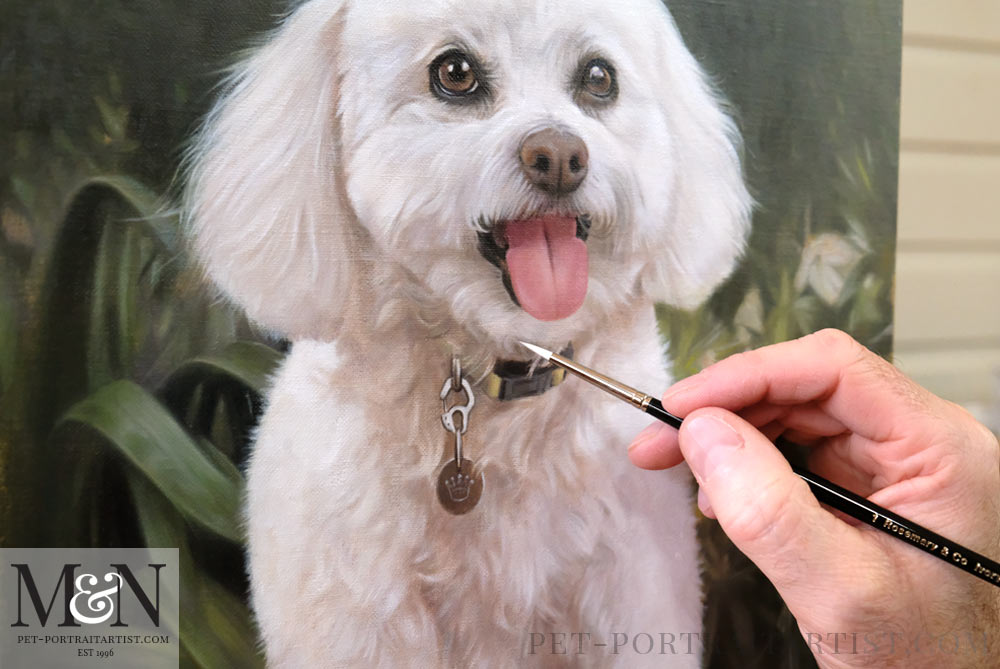 Nicholas really enjoys painting scenic and full colour backgrounds in his oil portraits. The photos that Jennifer sent of Lulu were perfect to work with. Lulu's photo were taken in a garden setting and the greens and dark tones really allowed for Lulus white fur to stand out.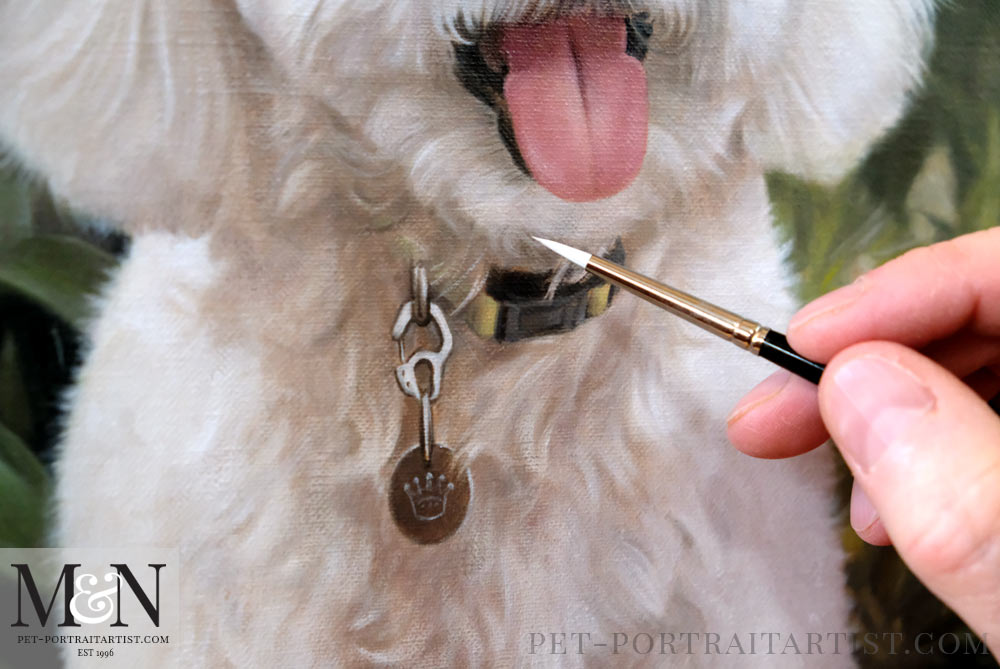 Creating a portrait of your dog in a setting close to your heart can make the paintings even more personal. Especially if it is a place you took your dog often, on a coastal walk, on a beach or in your back garden. It adds placement to the painting too.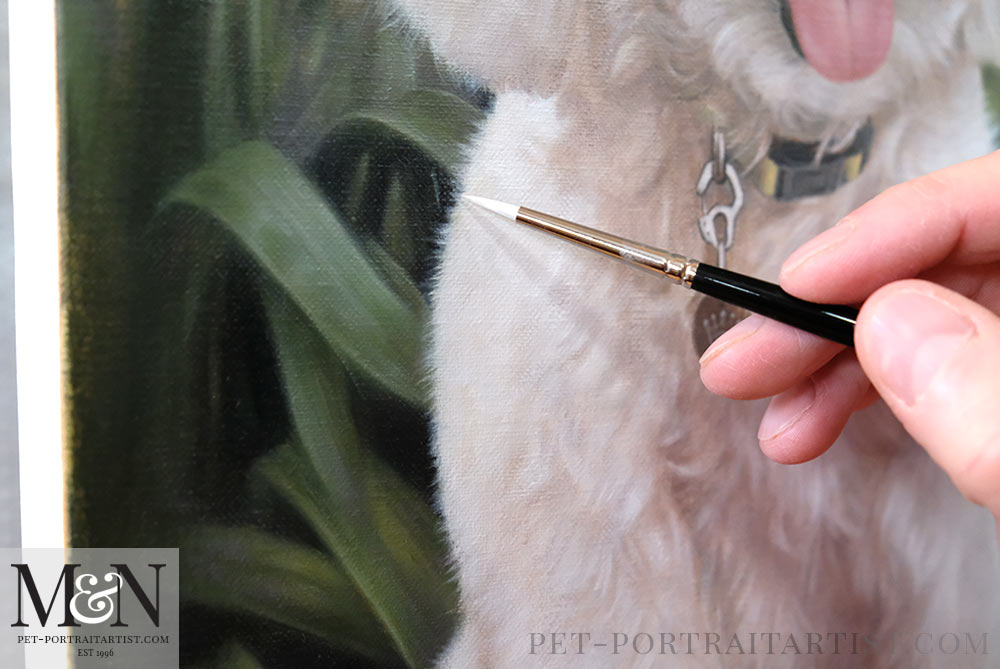 Nicholas only uses high quality materials – paints and canvases so that your oil paintings will last for many years. Oil portraits might cost more than other types of paintings, but they are worth it for the durability and richness of the colours. They will never fade or degrade.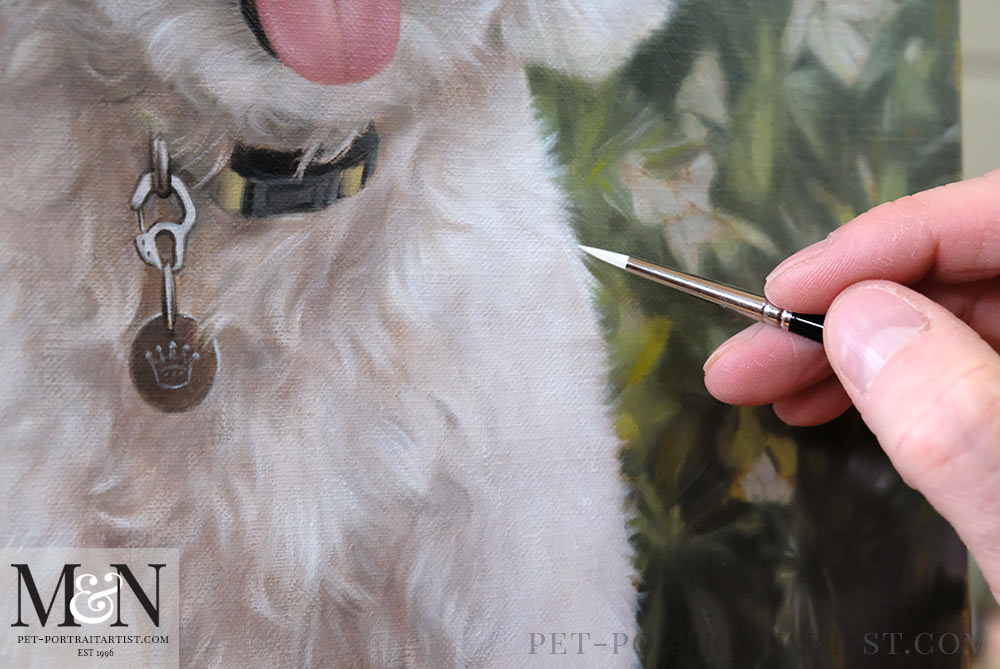 Bichon Frise Oil Painting Waiting list!
Nicholas works to a fairly long waiting list, they take quite a few weeks each to paint, so if you have a special date in mind to give the painting as a gift, let us know in good time.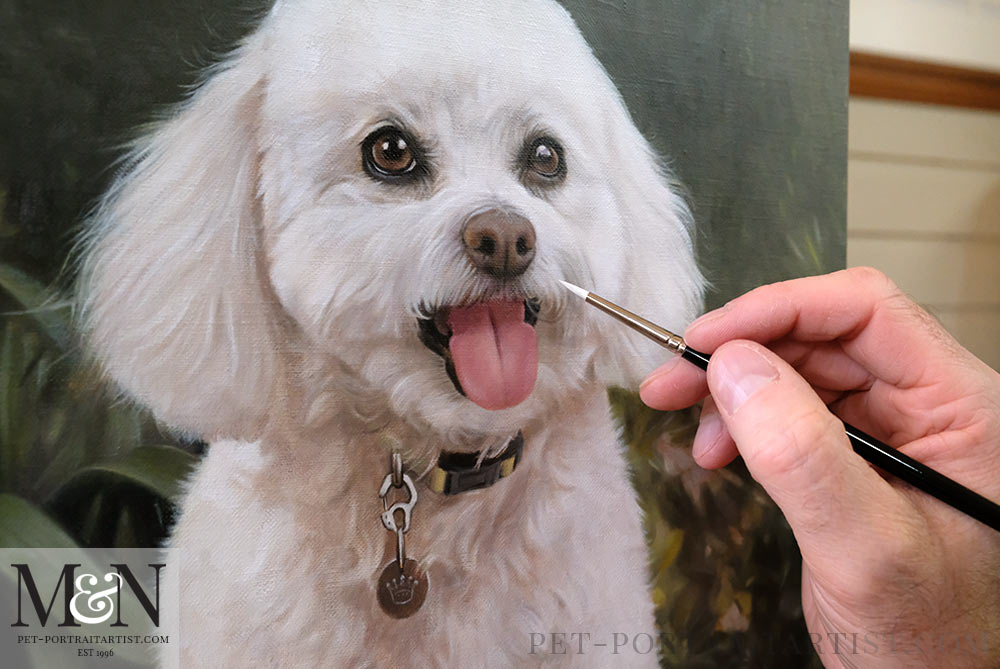 Jennifer commissioned the painting of Lulu as a surprise gift for her relatives and we work with them closely to make sure that it arrived prior to their special date. If we are unable to meet your required date, we can always arrange the painting with you and get you into our commissions list and send you a personalised gift card to give to the recipient on their special day.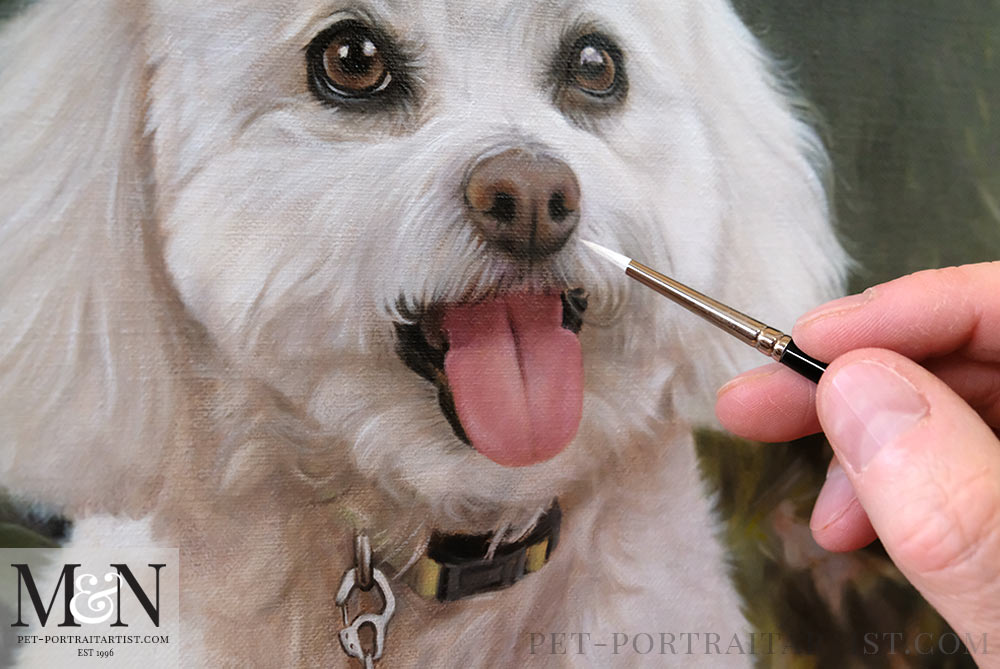 Our Gift Voucher cards are made professionally by Monodic and we have complete control over what is printed on the cards, inside the cards and where they are sent. They even have our pet portraits logos on the back! Message us if you have any questions!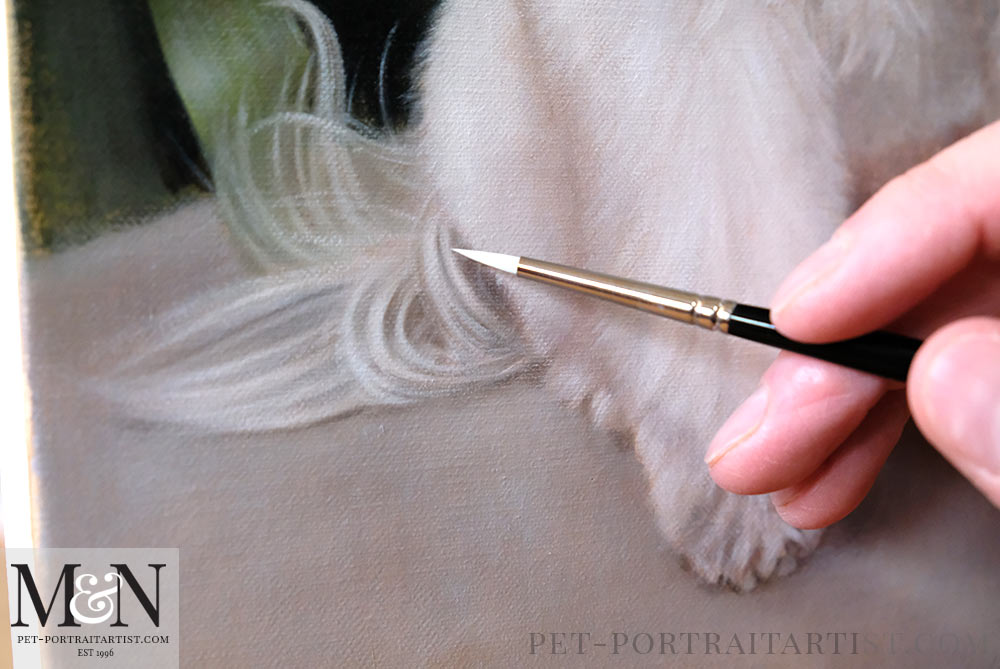 If you have a Bichon Frise that you would like us to draw or paint similar to Lulu's portrait, drop us a line from our pet portraits website at any time.
Are you enjoying our blog? Why not sign up to our Melanie's Monthly News, which comes right into your inbox each month! You can sign up at the bottom of our website or at the top of the blog. Please don't forget to subscribe to our YouTube Channel too. You are more than welcome to comment below, we love hearing from our readers!

You May Also Like
December 3, 2018
October 31, 2019
July 5, 2016