Melanie's February News
February 24, 2019
Welcome to Melanie's February News! This month has flown by again. I cant quite believe we are at the end of February already. We have had a busy month, we have been to a few places although mainly detours when on errands so no actual proper days out as such.

Having said that we did have to go to Cornwall all of a sudden, in the middle of the snowy weather. Nicholas' mum had a minor accident and we travelled overnight to get to the Hospital in Plymouth at 1am in the morning! Thankfully she is ok and just had a lot of recovering to do.

We stayed a couple of days to do shopping for them and make sure both Nicholas' parents were ok. We also took Lily for a walk along the beach and rock pools in Looe. It was a very cold day but completely clear and sunny. As you can see from the photos below we were bundled up! Lily enjoyed herself too. It wasn't ice cream weather but we did have a traditional pastie…or two! You can't visit Cornwall and not have a pastie!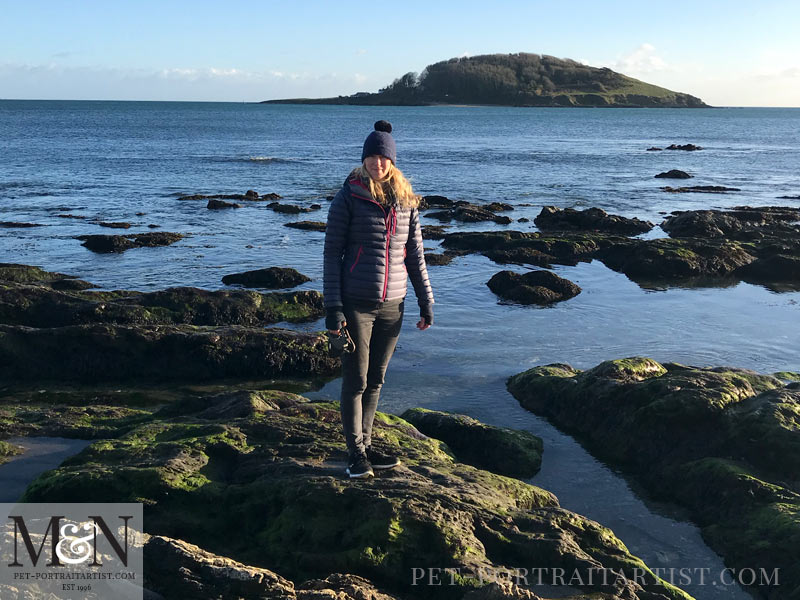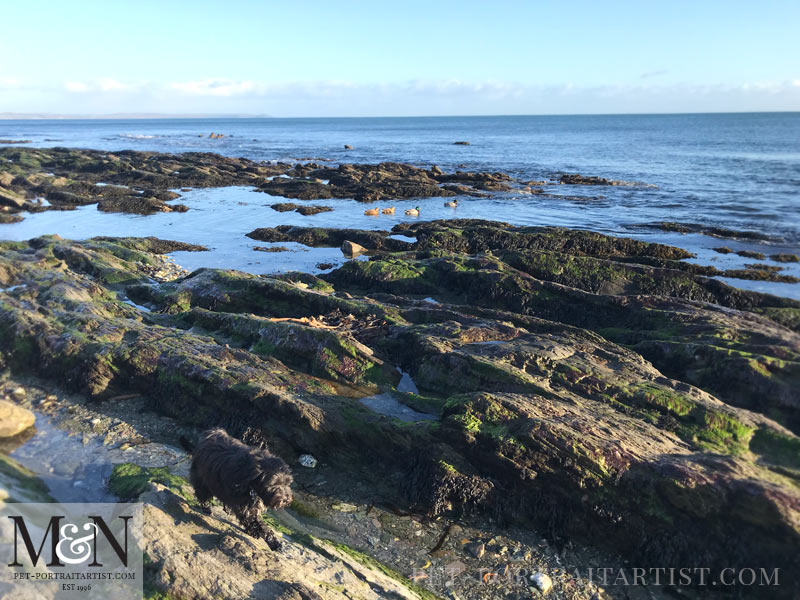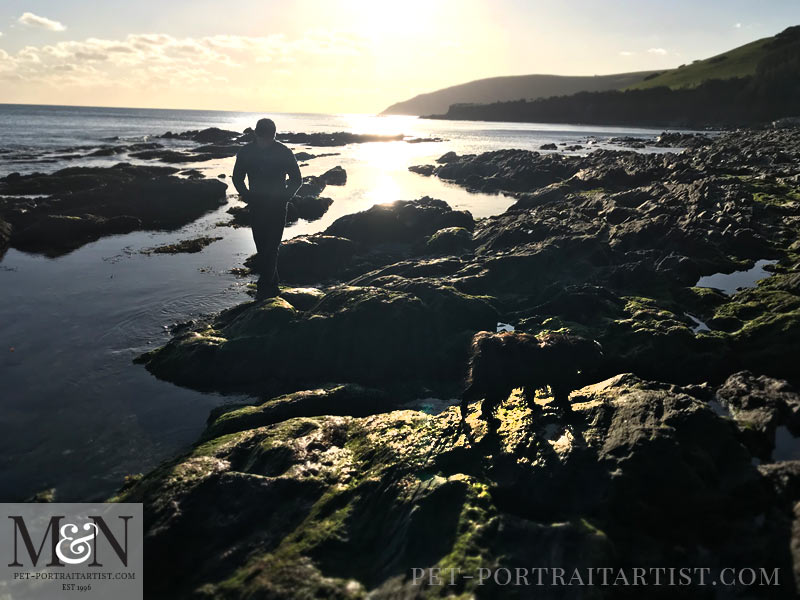 My Valentine's day Lilies are doing very well, they smell beautiful and the fragrance fills the kitchen. Lilies and freesias are definitely my favourite flowers. I hope that our readers also received something nice on Valentine's day too…!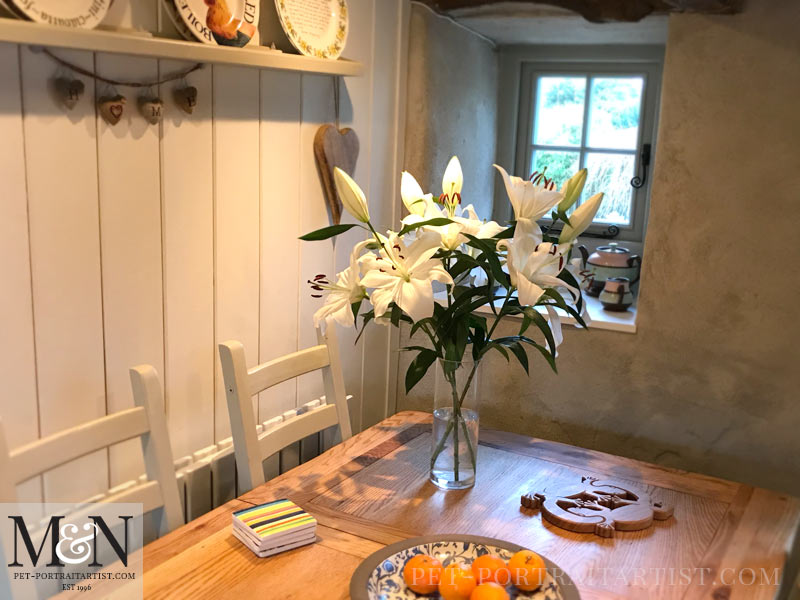 Melanie's February News Aberaeron, Wales
On one of our days of errands, we took a diversion and stopped at a little coastal town called Aberaeron. It's a good place to get Fish and Chips – or my favourite Scampi and Chips. We ate them on the harbour. It was another bright and sunny but cold day, good for taking a few photos.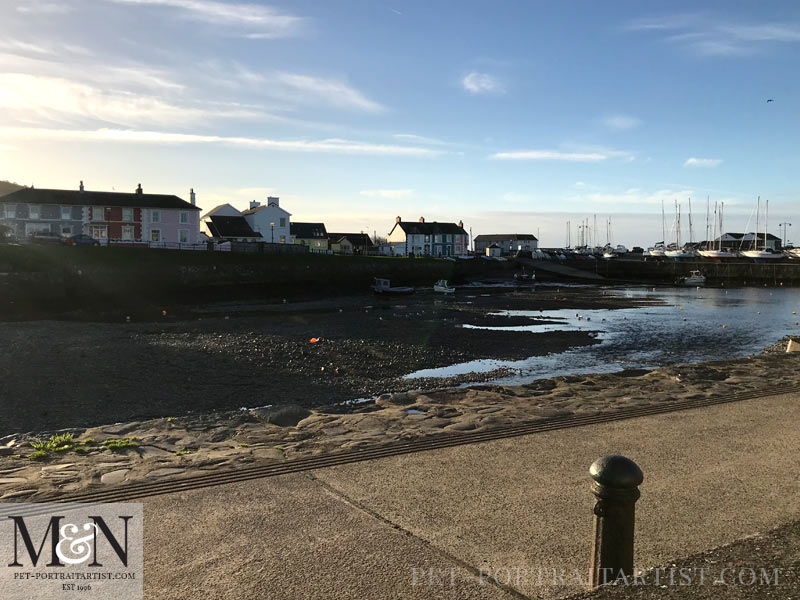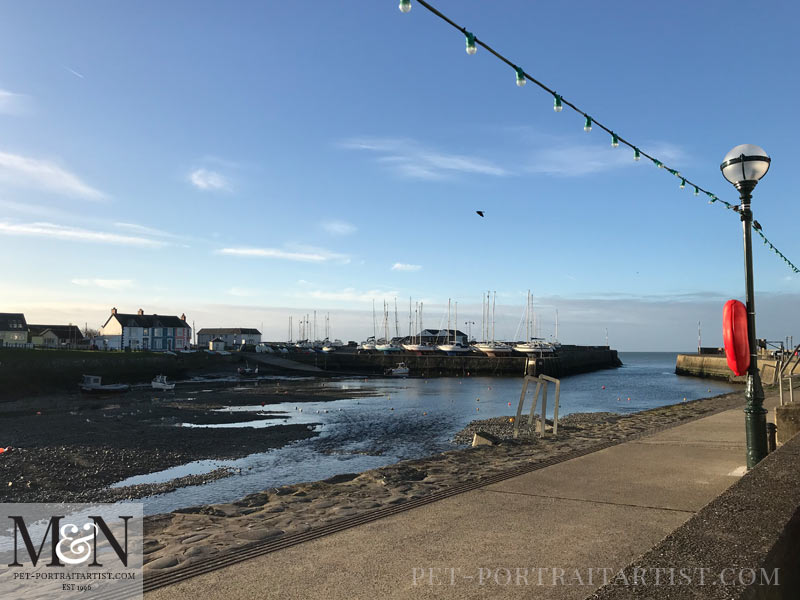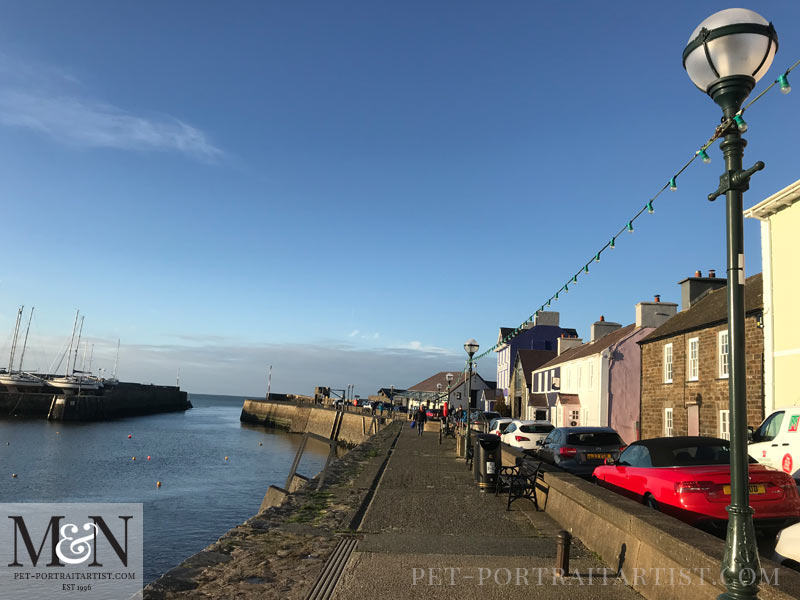 Lily is quite fluffy at the moment and will be going to the groomers next month. In the mean time we keep brushing her…well it doesn't look like it does it! One shake and she is back to her tousled self!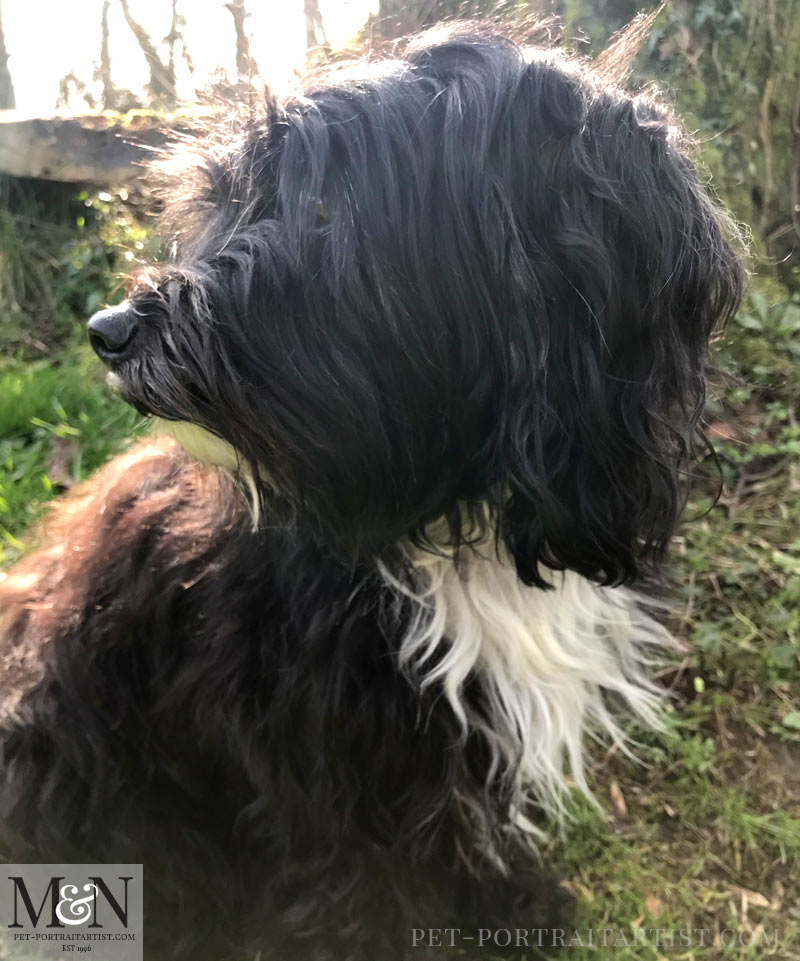 The chickens are really enjoying the spring weather, we are having some beautiful days and they love coming out and about in the garden and woodland. They are in their 6th year and are semi retired. I do get an egg occasionally…!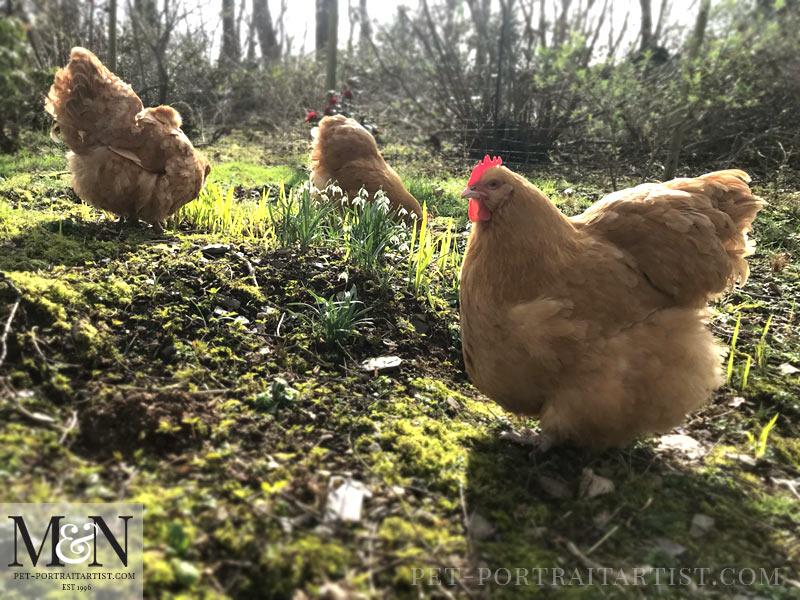 Our chickens love eating the grass and bugs they find in the woodland, thankfully though they don't touch the Snowdrops! The woodland is covered with them and it's a lovely time of year when they pop up and flower. The promise of warmer weather and longer lighter evenings ahead.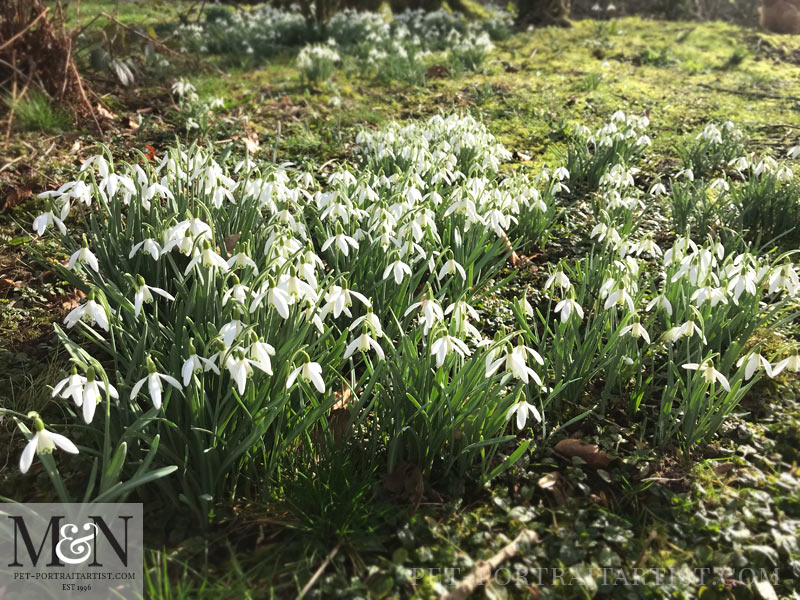 The Camellia is also in flower. We have two, a light pink and a red. The light pink hasn't flowered yet but the red is in full flow and nearly going over. It's only a small shrub at the moment as we bought them both only a couple of years ago, so hopefully it will start to put a spurt on and grow a bit this year.

I hope that you have enjoyed reading about Melanie's February News and what has been happening here. If you missed last months you can find it here – Melanie's January News. We hope that you also had a good February. I'll add another post in March!
Why not sign up to our Monthly newsletter accessible at the bottom of our website which comes out on the 1st of each month. Catch up on news from our Art Studio! Please don't forget to subscribe to our YouTube Channel too, follow our Instagram @petportraitartists and Facebook @petportraitartists . You are more than welcome to comment below too, we love hearing from our readers!

You May Also Like
October 1, 2017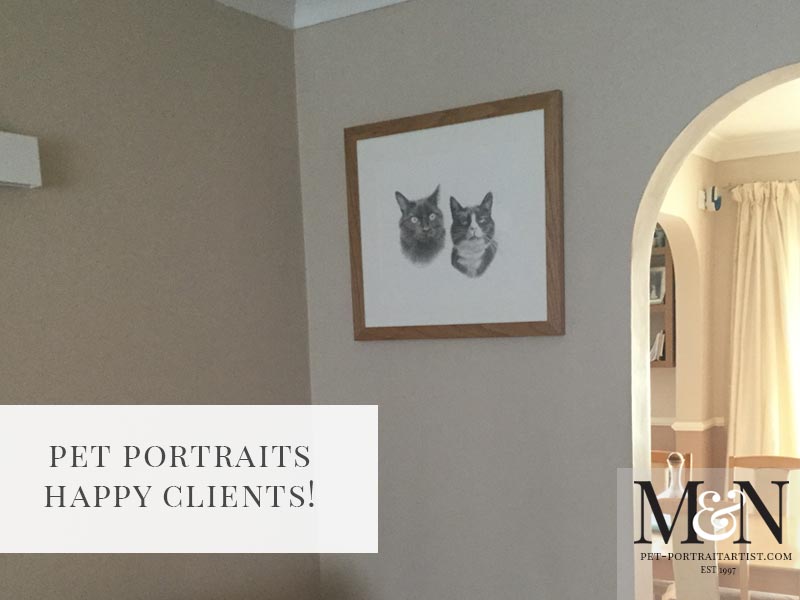 July 20, 2016
February 24, 2019