Vizsla Pencil Drawing
February 24, 2019
Welcome to my latest Vizsla pencil drawing of Kiwi. Catherine commissioned the portrait, who was a returning client. Very sadly Catherine's good friend lost her young Vizsla, Kiwi, in a tragic car accident. Consequently the family were devastated. Catherine felt that it would be really lovely to have a drawing of Kiwi to give as a gift.

Catherine opted to have an 8 x 6 pencil drawing which is a wonderful size for a drawing when giving as a gift. Also great to commission for yourself, however really lovely thoughtful gift for others!

I have added a final photo of Kiwi below, as well as a really lovely testimonial from Catherine…
Melanie,

Thanks once again for working with me on this, it means a lot…and I know it will mean even more to Andrea.

Warm regards
Catherine
Vizsla Pencil Drawing
I have taken a few photos of the portrait with my pencils to show scale. As you can also see Catherine asked me to write Kiwi's name on the portrait too with a small line of text. I am always happy to create any writing clients would like. If you would like to see another small portrait, pop over to see my recent drawing of Ushi at 10 x 8 size.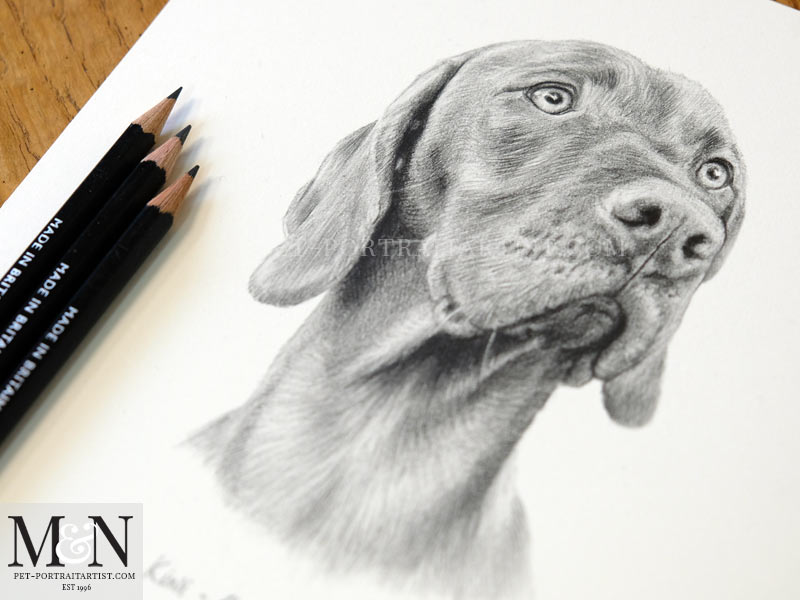 If you would also like to commission your own 8 x 6 pencil drawing of your dog or cat, head on over to my website. Take a look at my pencil pet portrait prices page and also contact me from there with your photos. I have a dedicated page eon my website with lots more 8 x 6 drawings too along with photos of them framed.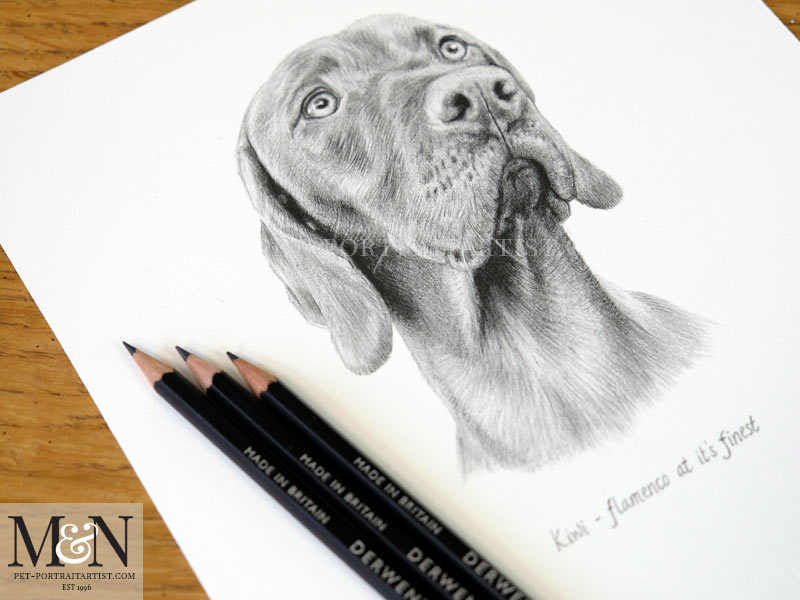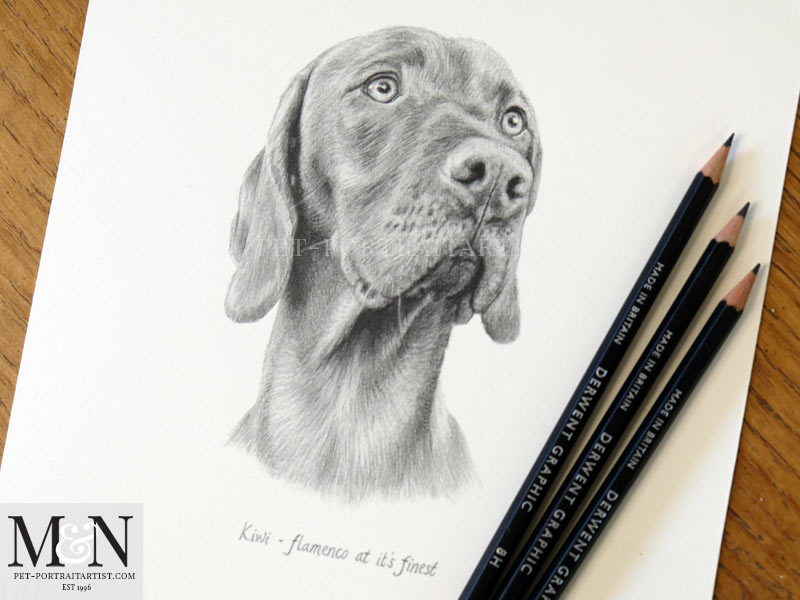 Why not sign up to our Monthly newsletter accessible at the bottom of our website which comes out on the 1st of each month. Catch up on news from our Art Studio! Please don't forget to subscribe to our YouTube Channel too, follow our Instagram @petportraitartists and Facebook @petportraitartists . You are more than welcome to comment below too, we love hearing from our readers!

You May Also Like
July 17, 2017
April 15, 2016
February 17, 2014