Vizsla Pencil Drawing
February 24, 2019
Welcome to my latest Vizsla pencil drawing of Kiwi. Catherine was a returning client and asked if I would draw a portrait for her as a gift.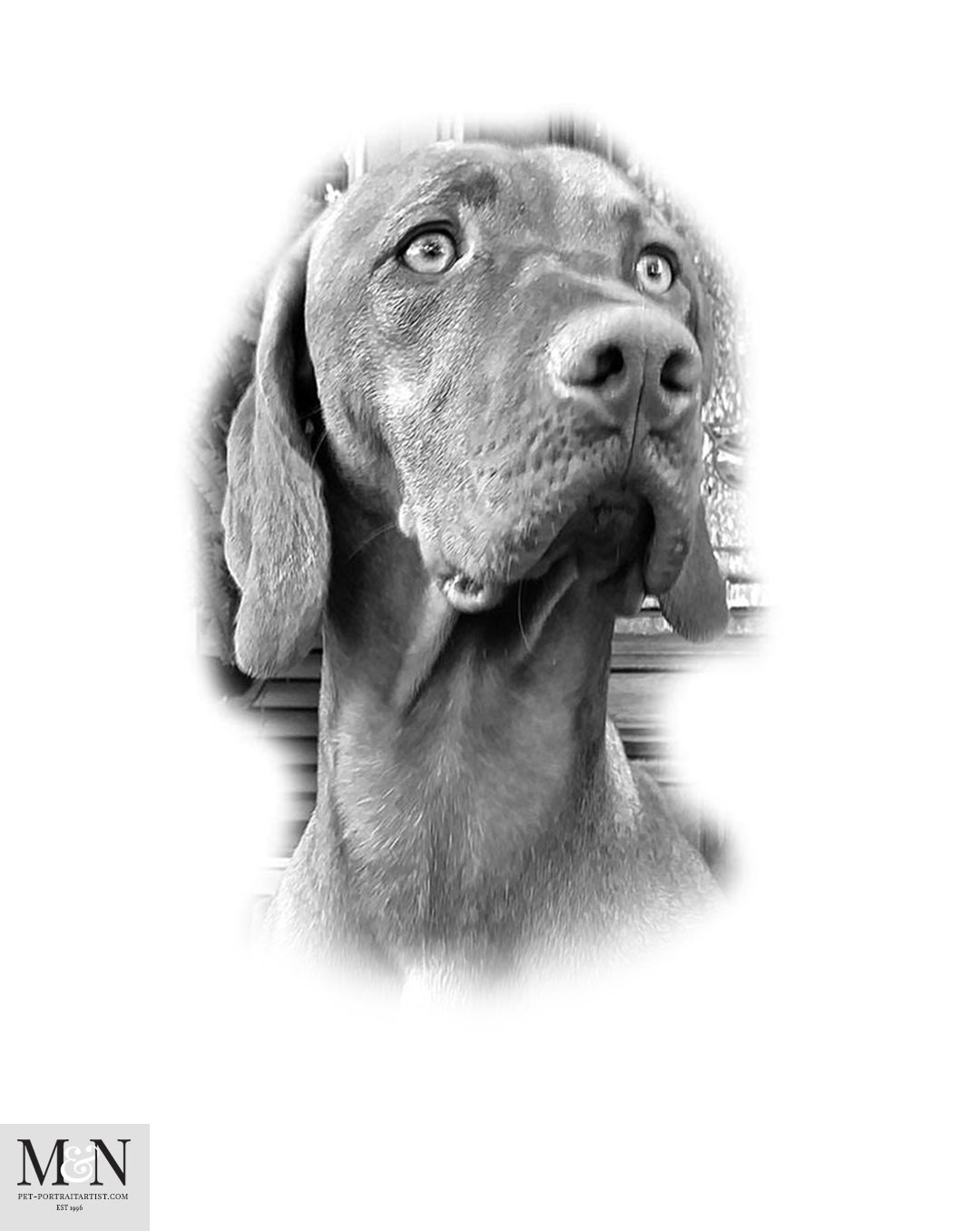 Very sadly Catherine's good friend lost her young Vizsla, Kiwi, in a tragic car accident. The family were absolutely devastated as you can imagine. Catherine felt that it would be really lovely to have a drawing of Kiwi to give as a gift so the could remember Kiwi by.
Catherine opted to have an 8 x 6 pencil drawing which is a wonderful size for a drawing when giving as a gift. A really lovely, thoughtful gift for others.
As you can see I have added the mockup of Kiwi on the left, showing the photo I used as the basis for the drawing. This is a pretty dynamic pose and I really hope that this captured Kiwi well for the recipients.
I have added a final photo of Kiwi's pencil drawing below, as well as a really lovely testimonial from Catherine.
Melanie,
Thanks once again for working with me on this, it means a lot…and I know it will mean even more to Andrea. Warm regards
Catherine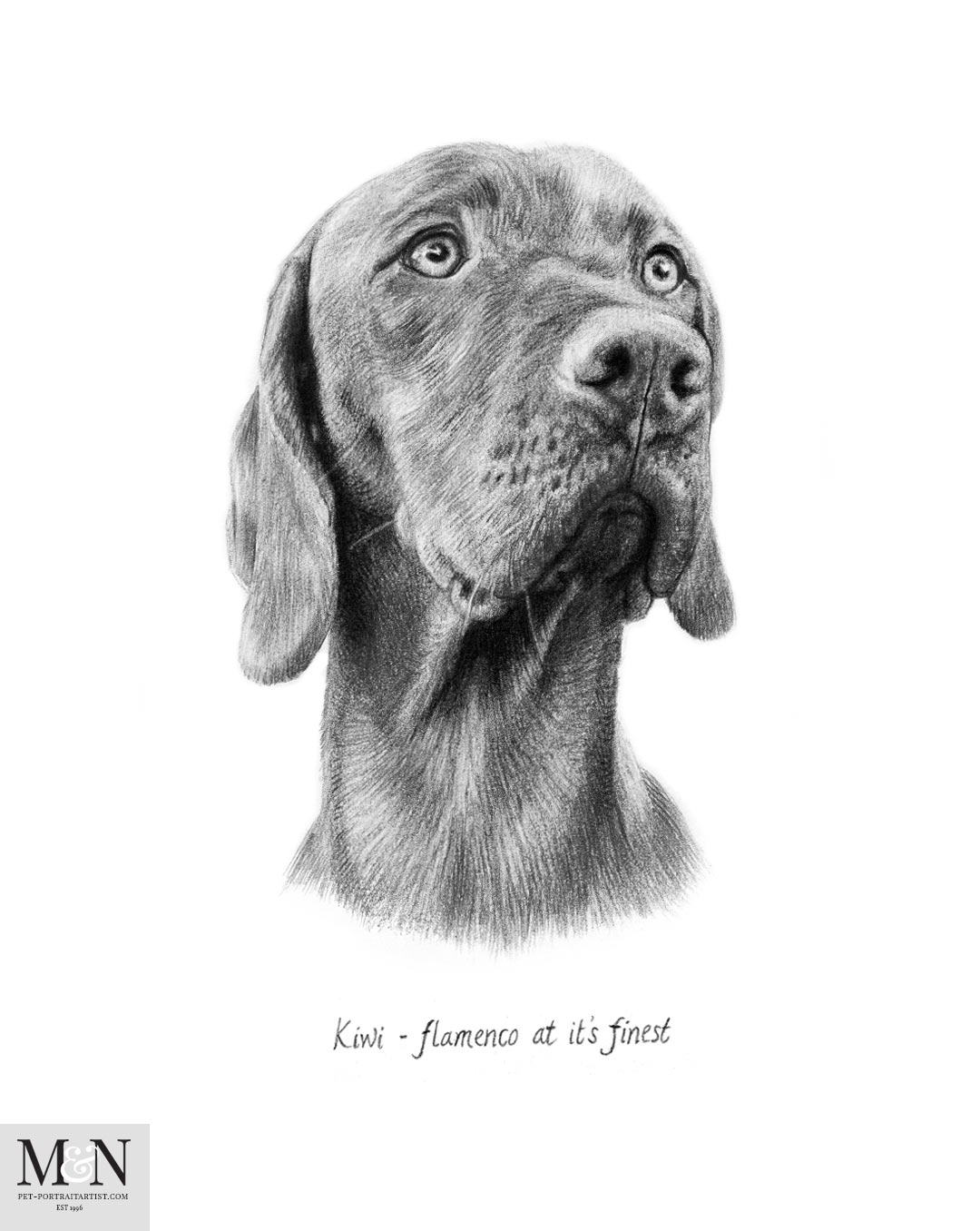 Vizsla Pencil Drawing
I have taken a few photos of the portrait with my pencils to show scale. As you can also see Catherine asked me to write Kiwi's name on the portrait too with a small line of text. I am always happy to create any writing clients would like. If you would like to see another small portrait, pop over to see my recent drawing of Ushi at 10 x 8 size.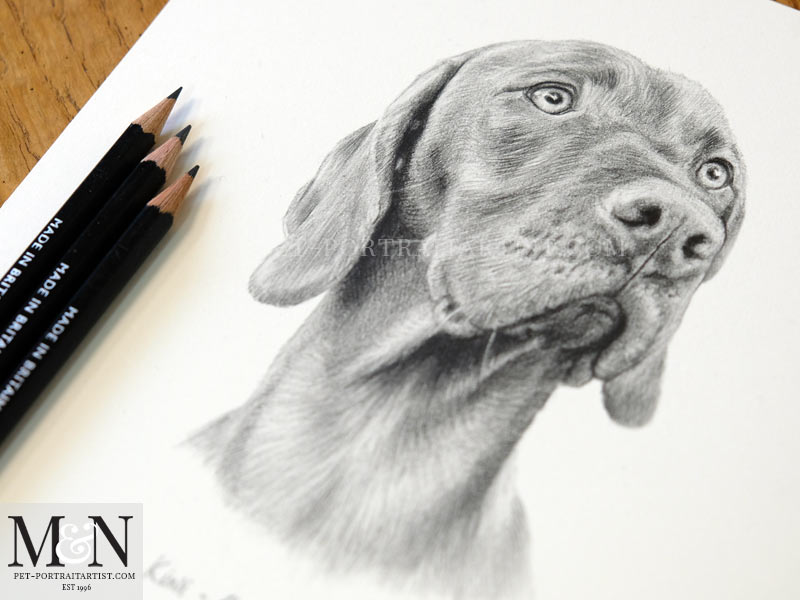 If you would also like to commission your own 8 x 6 pencil drawing of your dog or cat, head on over to my website. Take a look at my pencil pet portrait prices page and also contact me from there with your photos.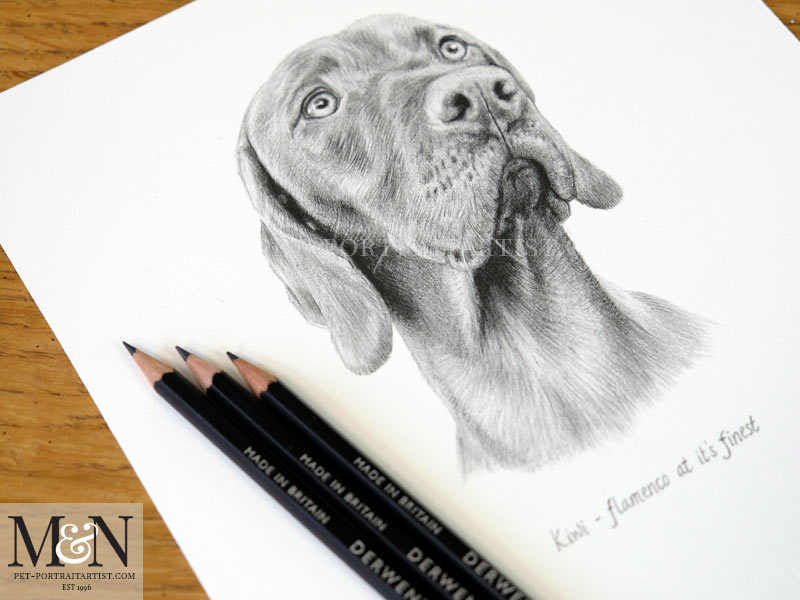 As an artist, I find the Vizsla breed to be a fascinating subject for my pencil drawings. I really love drawing them and would love to draw yours if you own one!
The process of creating my portraits is meticulous but rewarding. I begin by studying the photos provided by my client. Understanding their unique features and personality is crucial to capturing their personality and character in a drawing. I then start the actual drawing process, which can take anywhere from a week to three weeks depending on the size and complexity.
Once the drawing is finished, I always share some photos with my clients to see if there are any changes needed. It's important to me that my clients are completely satisfied with the final drawing.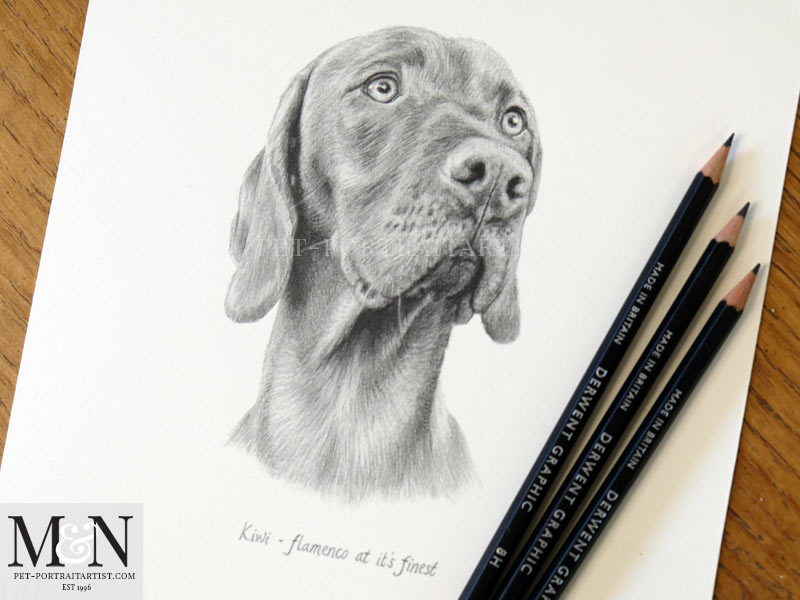 If you're interested in commissioning a pencil drawing, you can contact me via email with photos. I look forward to working with you and creating a unique piece of art that captures your Vizla.
Are you enjoying our blog? Why not sign up to our Melanie's Monthly News, which comes right into your inbox each month! You can sign up at the bottom of our website or at the top of the blog. Please don't forget to subscribe to our YouTube Channel too. You are more than welcome to comment below, we love hearing from our readers!

You May Also Like
January 29, 2014
March 12, 2018
September 25, 2014