Cat Pet Portraits In Oil
February 24, 2019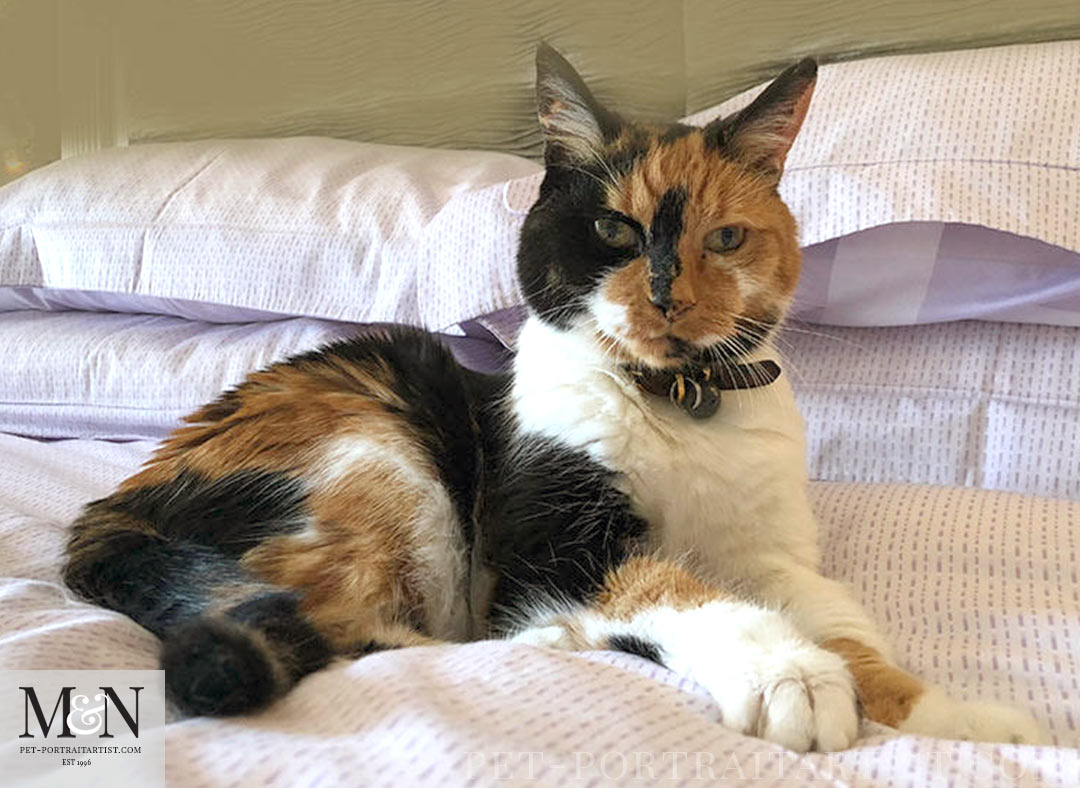 Welcome to Nicholas' latest cat pet portraits in oil. Katie contacted us asking if we would be able to paint her cat Shelly in oils at 16 x 12 size. Katie had two photos of Shelly, one of which was absolutely perfect for a portrait! It was a high resolution photo, clear in focus photo, so Nicholas was absolutely delighted and couldn't wait to get started on the oil painting!
You can see the photo on the left, and Katie asked if we could tone down the bedding and make it much more neutral which was a great idea. This allowed Shelly to be the full focus of the painting and also for us to warm up the background a little colour wise. Katie emailed when she received the final photo of Shelly which you can read below.
Hi Melanie and Nicholas,

It is absolutely amazing I am beyond happy with it. It really looks like her I showed it a couple of people and they thought I was showing them the picture.

Kind Regards

Katie
Cat Pet Portraits In Oil in Progress
We also sent over some in detail close up photos of the portrait with Nicholas' hand on to show detail and scale. I have added a few photos below for our viewers to see. Katie emailed us after sending an in progress photo of the portrait which you can read below.
Hi Melanie and Nicholas,
She looks wonderful already ! Unfortunately Shelly passed away about a month ago so it is really great to see her being immortalised like this. Thank you so much, I look forward to seeing it come on.
Katie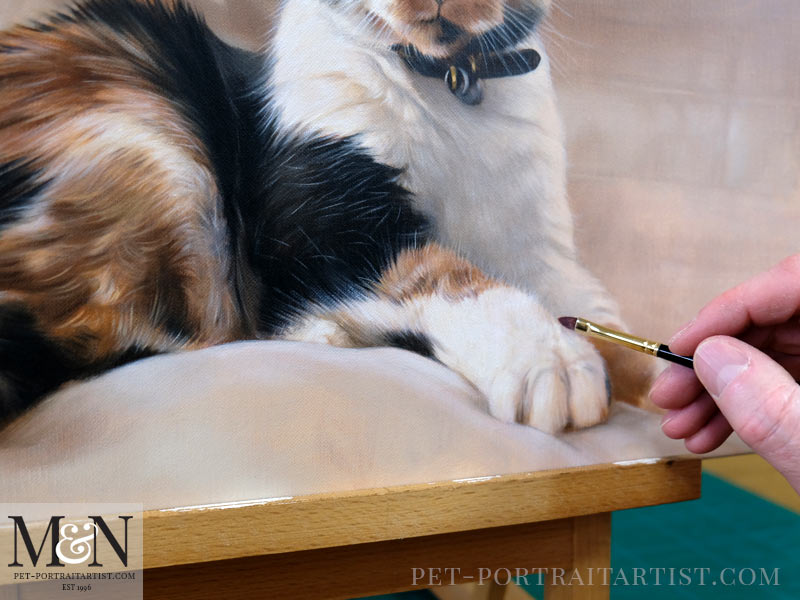 Cat Pet Portraits In Oil – Process
As an artist, I find great joy in creating oil portraits of cats and I am commissioned to paint them for clients far and wide around the world.
As you can see here from the in progress photos, I begin by studying the cat. So in this case looking at the photos of Shelly provided by Katie. Understanding their unique features and personality is crucial to capturing their essence on canvas. Chatting to my clients really helps this process.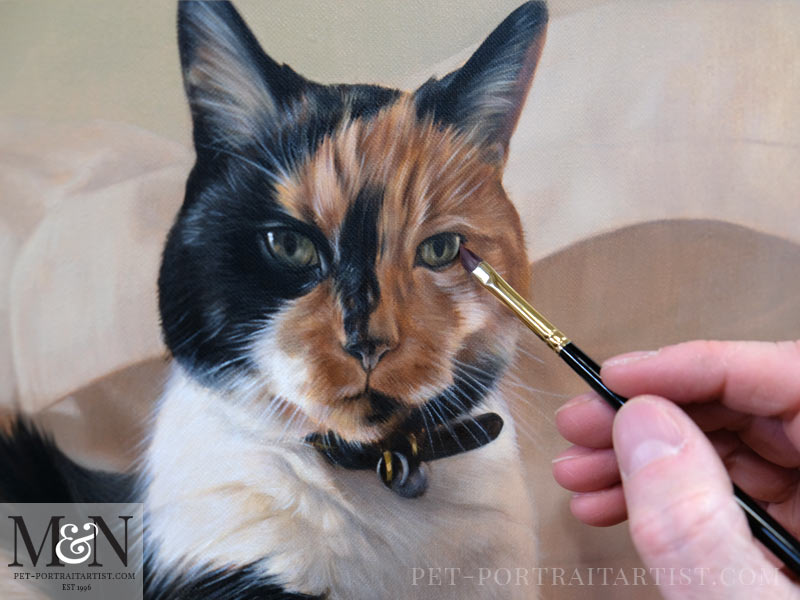 I then start the actual painting process. This can take anywhere from one week to several depending on the complexity of the subject. We always send photos to our clients once the portraits are complete. This means they can see them and check if there needs to be any changes.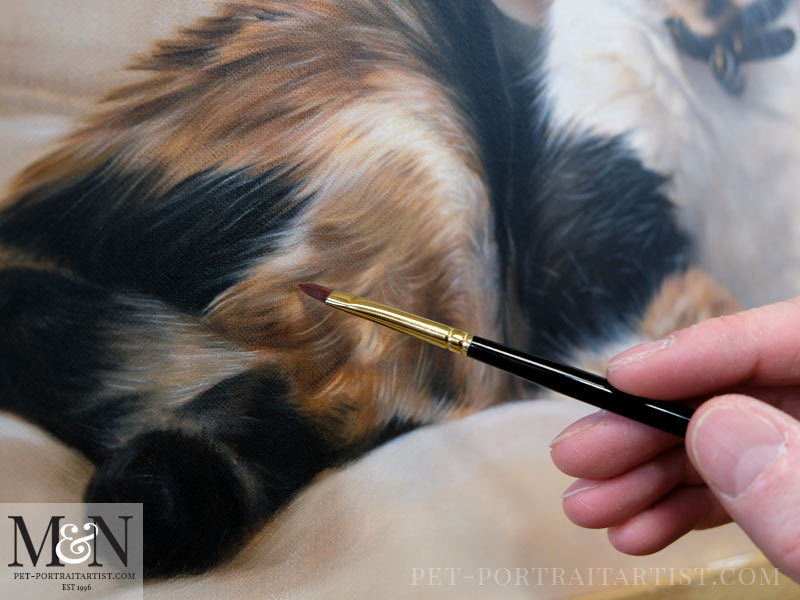 You can find our cat portraits oil painting gallery on our website and shelly will be there soon. If you would like to view one of our cat portraits in pencil, head over to the latest cat drawing – cat pencil drawing. We look forward to working with you and seeing your photos for a cat portrait soon!
Are you enjoying our blog? Why not sign up to our Melanie's Monthly News, which comes right into your inbox each month! You can sign up at the bottom of our website or at the top of the blog. Please don't forget to subscribe to our YouTube Channel too. You are more than welcome to comment below, we love hearing from our readers!

You May Also Like
June 5, 2014
December 3, 2018
January 17, 2017