Framed Cat Pencil Drawing
November 26, 2018
Welcome to my latest framed cat pencil drawing of two beautiful cats called Lucy and Leo. They were commissioned by Kevin in the USA as a gift for his wife this Christmas. Kevin has given me permission to add the portrait to my blog prior to Christmas which is fabulous! Thank you Kevin!
Kevin took a beautiful photo of Lucy and Leo sitting up on a cabinet looking alert. It was perfect for a pencil portrait. Kevin asked for the drawing to be 16 x 12 size and requested it to be framed too.  We both decided the Madison frame with the inner charcoal grey colour mount would work really well with Lucy and Leo's portrait. It did! Scroll down the page to see the pencil drawing framed. I really hope that it will be a wonderful surprise this Christmas.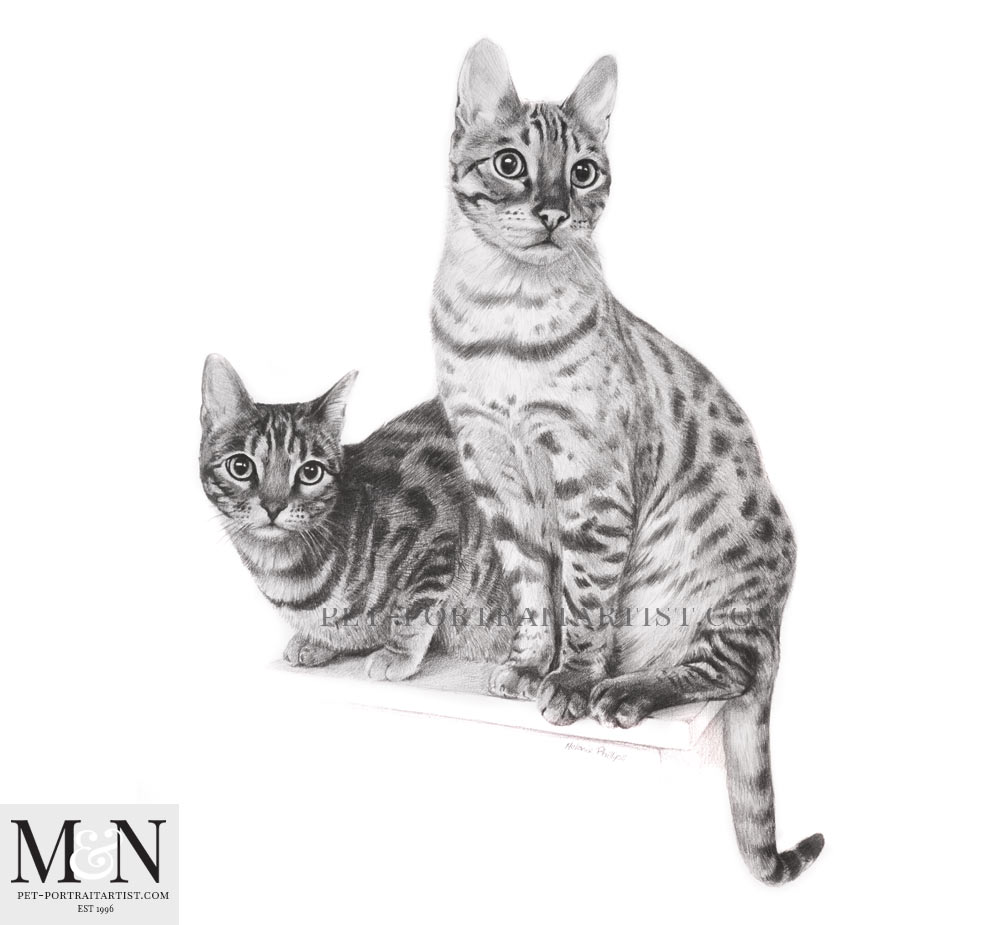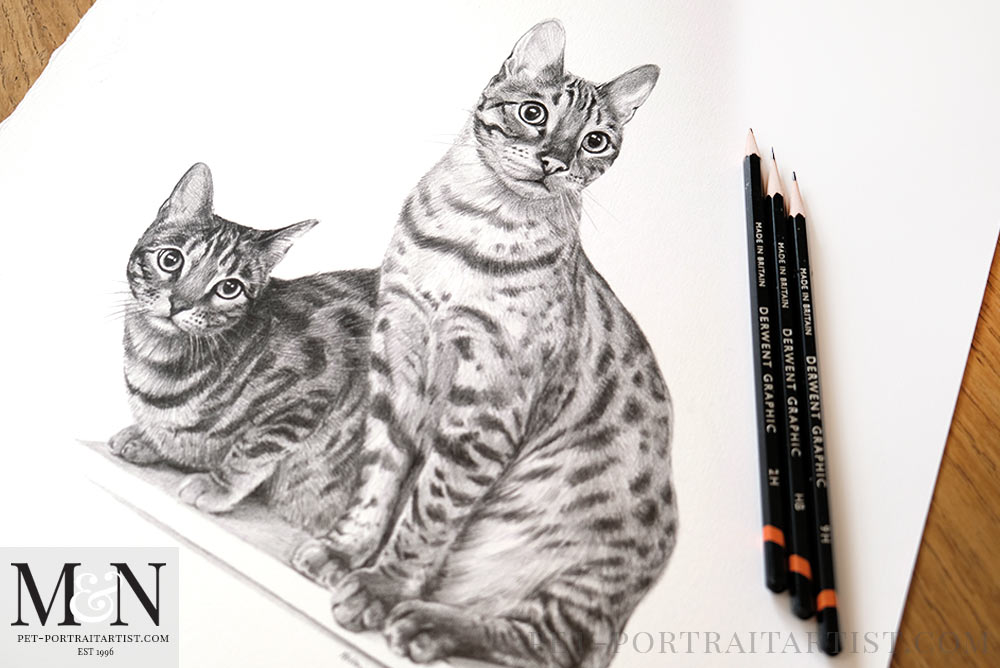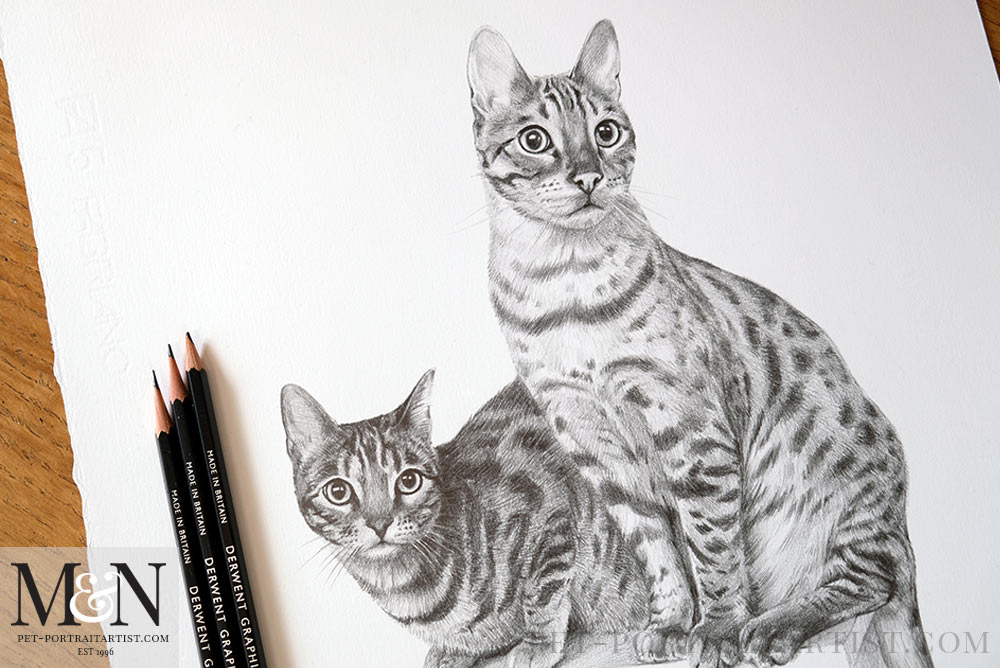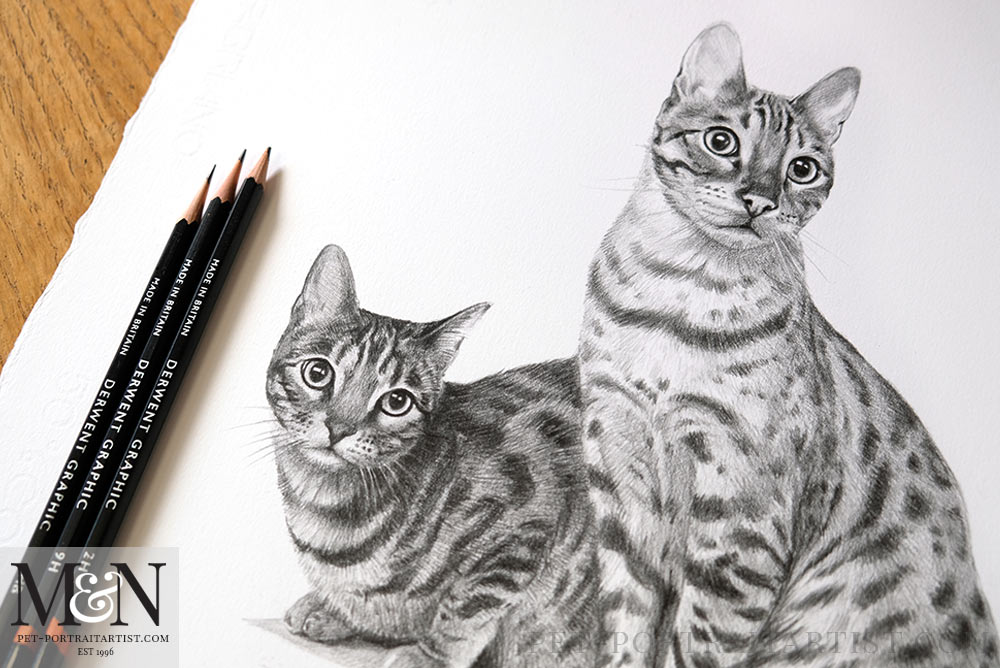 Framed Cat Pencil Drawing
The Madison Slate frame is one of my personal favourite frames. It is also a firm favourite with my clients. I absolutely love how my pencil drawings look in the frame. Especially with the hayseed top mount and the dark grey charcoal colour inner mount. It really sets off the drawing well. I have added a few photos of the portrait below and if you would like to see more framed drawings in the Madison Slate, why not head on over to my website and check them out – Madison Slate Frame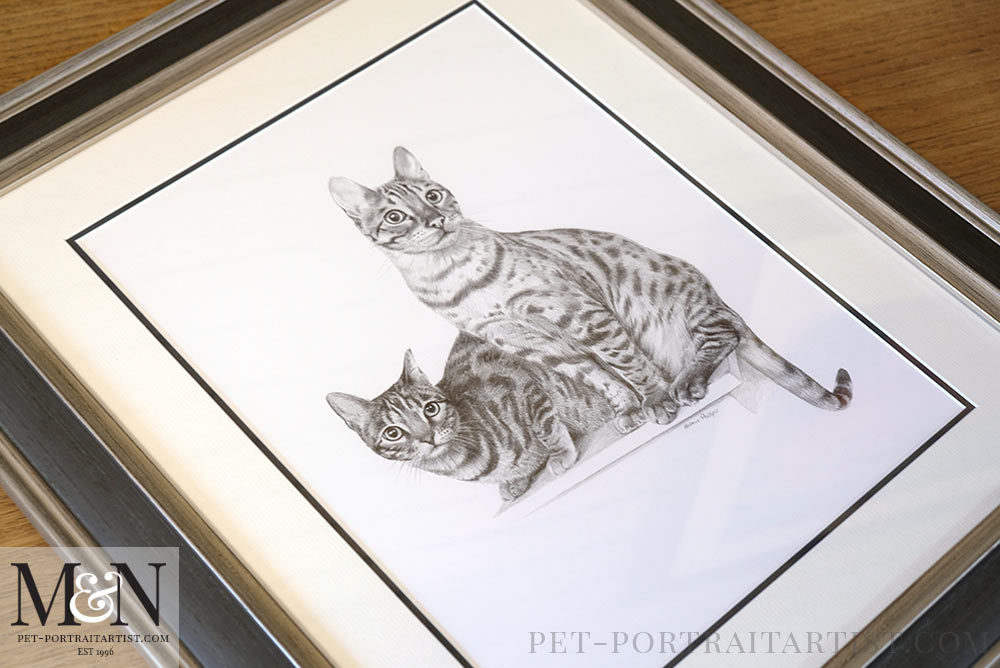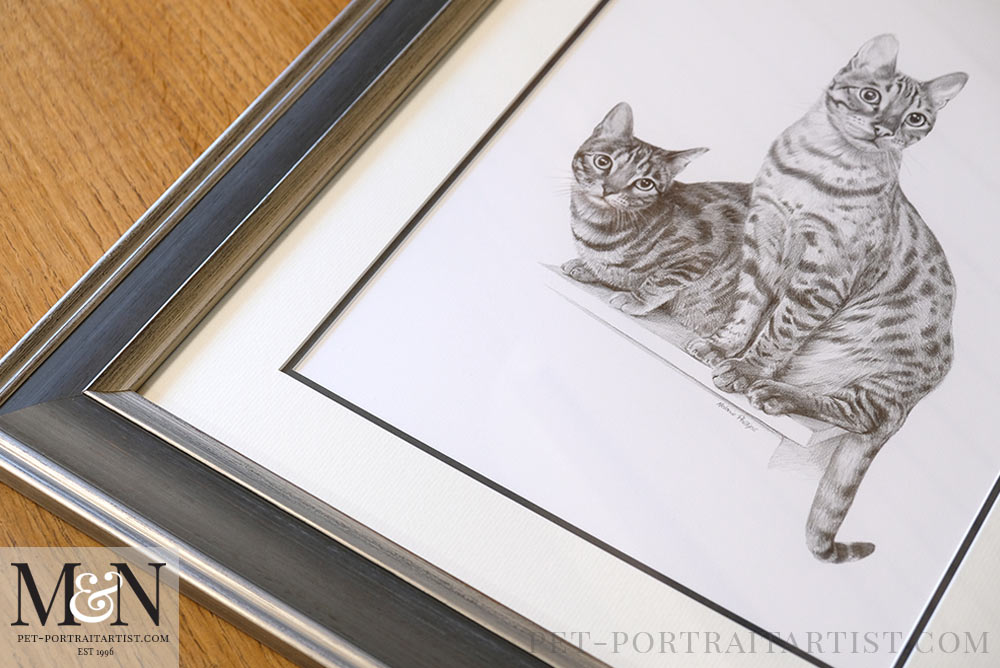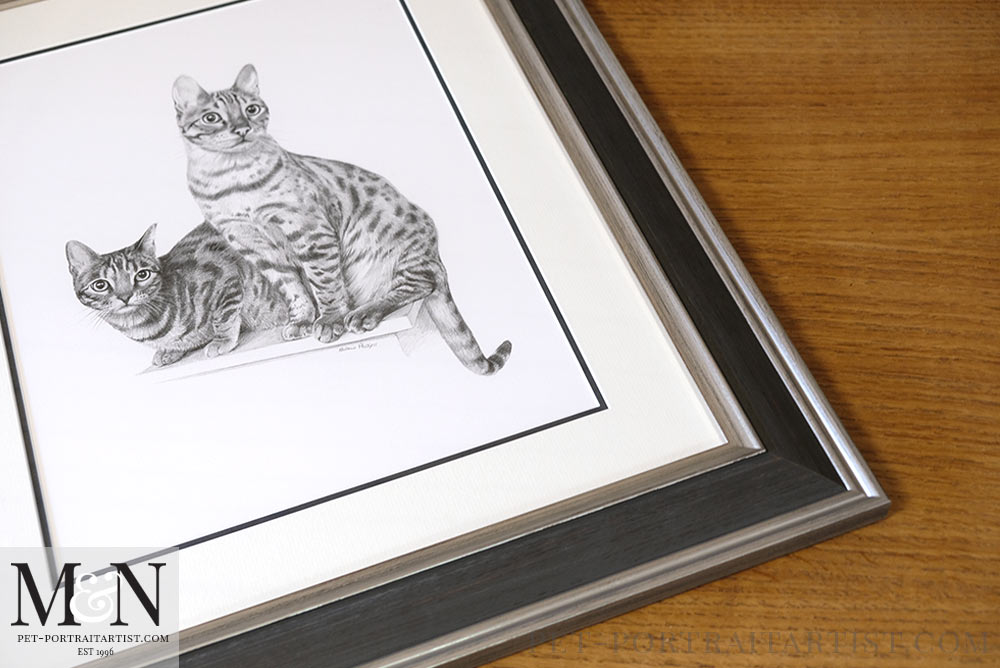 Finally, we hope that you have enjoyed viewing our Art Studio Blog. Why not sign up to our Monthly newsletter accessible at the bottom of our website which comes out on the 1st of each month. Consequently this means, you can catch up on all of the portrait stories and news from our Art Studio! Please don't forget to subscribe to our Youtube Channel too, share, like and follow our social media and you are more than welcome to comment below, we love hearing from our readers!
You May Also Like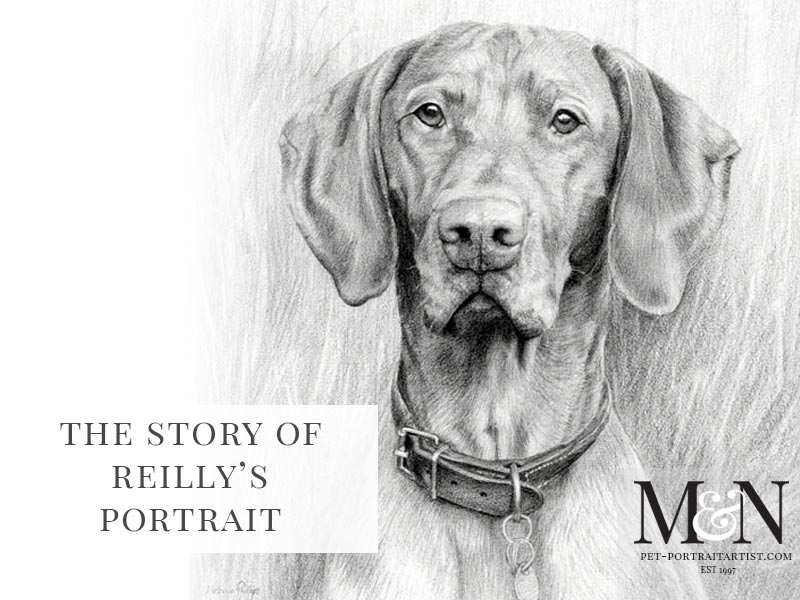 May 27, 2014
October 30, 2019
May 4, 2019