Bull Dog and Cow Pet Portraits
January 7, 2019
Welcome to my latest two bull dog and cow pet portraits. They are two separate portraits for the same client which I completed in December of last year. I have alternated photos of each drawing below, so that you can see different angles as you scroll through the post!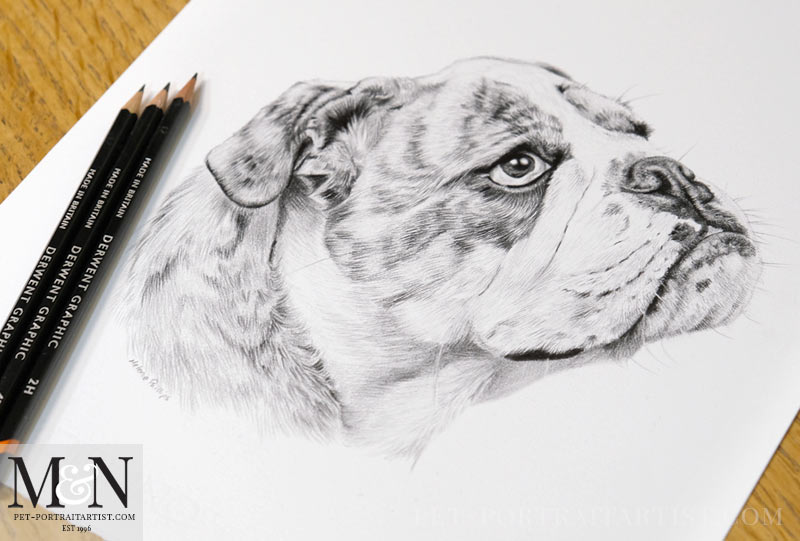 Ushi the bull dog was drawn first at 10 x 8 size and I absolutely enjoyed drawing her. She was a joy to portray, especially her beautiful soulful eye. Such a dynamic pose too.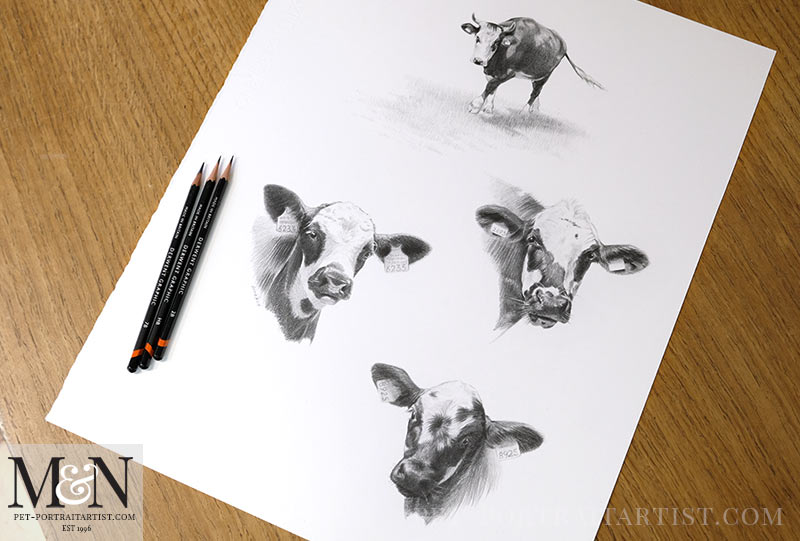 Once completed I then moved into drawing three calves and one adult cow on an 18 x 14 sized piece of paper. As you can see above the mama cow is at the top drawn full body wandering along in grass overlooking her three baby calves.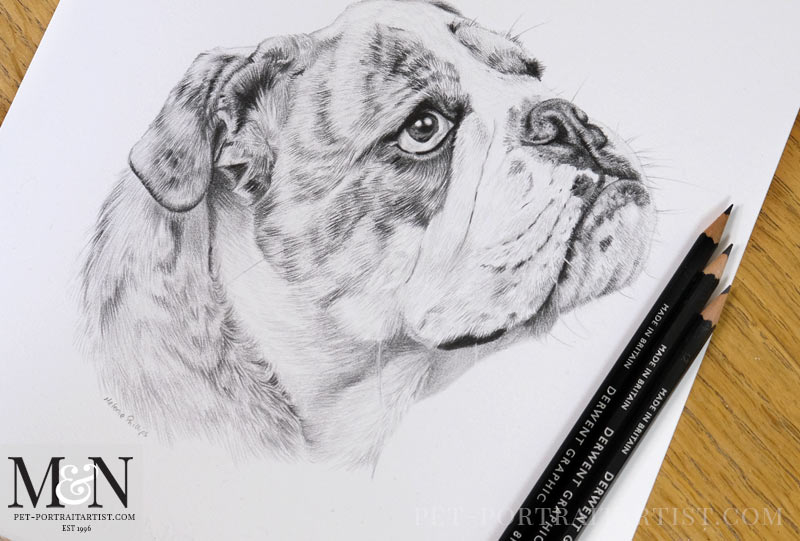 The portraits I have drawn will be sent to my client in Switzerland and will be included in her book 'A Heart for Baby'. I will be drawing each of the animals names separately before sending them in the New Year so the graphic designer can add the names and design the page accordingly. I am very much looking forward to seeing the finished product and reading it too of course!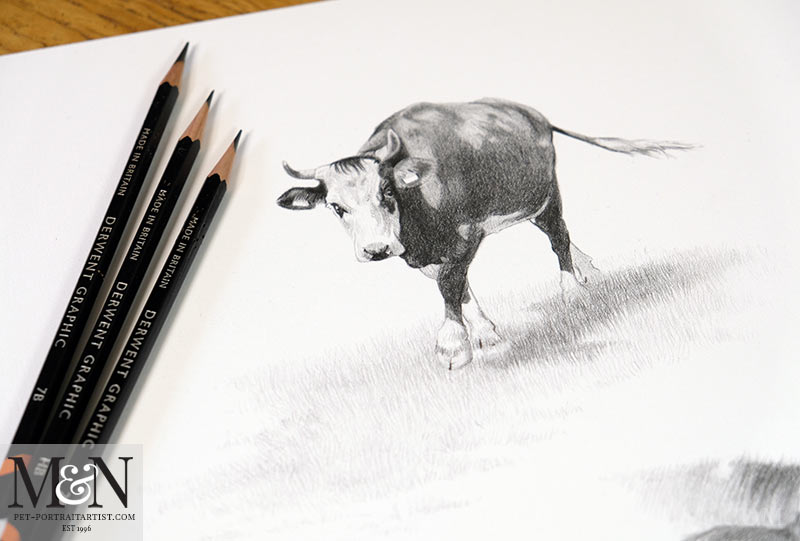 Bull Dog and Cow Pet Portraits Testimonials
My client Diana sent two beautiful emails which you can read below. I hope that you enjoy viewing the portraits and reading the testimonials too! If you have any animal you would like me to portray, as I can draw all animals, please do drop me a line from my website at any time. Contact Melanie Pet Portraits. You might have seen my most recent portrait of Piggy, a lovely cuddly toy drawing commissioned as a gift for Christmas.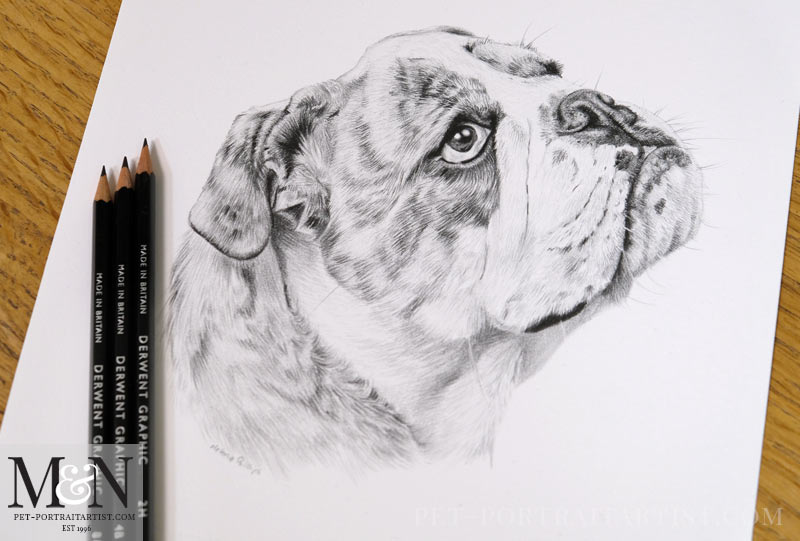 Hi Melanie!
I am speechless!!! Your portrait of Ushi is absolutely magnificent! I think your rendering of Ushi is lovelier than the photograph. It has more depth and character than the professional photo. How ever did I have the luck to find you!

You are very talented my dear and I'm afraid one day you will be inundated with commissions when the book is released to the masses! But what you've been able to capture on the canvas is worth so much more to me than money… you were able to capture Ushi's sweetness and her "old soul" which was the the underlining characteristic which set Ushi apart from the other pups. That is what you saw in her eyes and so brilliantly rendered on paper. I can hardly wait for the cows….

All my love,
Diana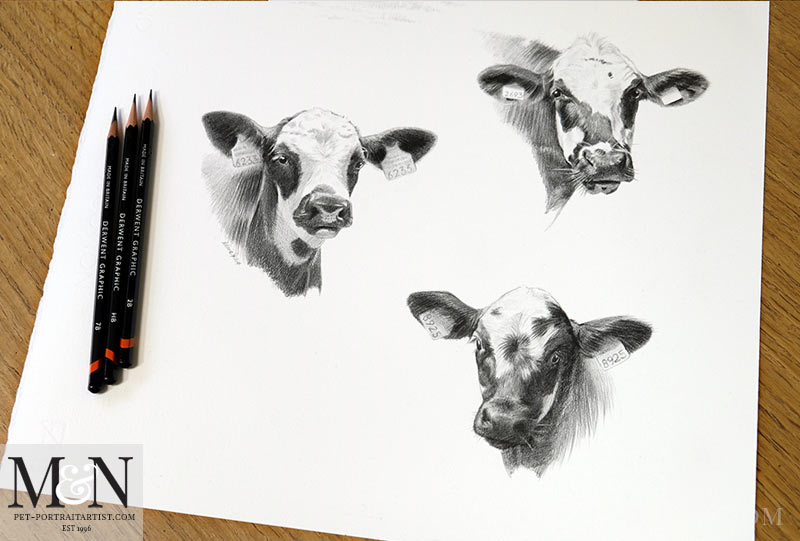 Hi Melanie!
Receiving your lovely e-mail was one of the best Christmas surprises today! The portraits of the cows brought tears to my eyes! They are so beautiful!!! When I look at them, it's as if they are still with me…and that is your great talent of being able to capture the "soul" of every animal you draw. The reader will now be able to connect to the cows in a way that is not possible with words. Thank you so much Melanie for your amazing contribution to the book!
Your friend,
Diana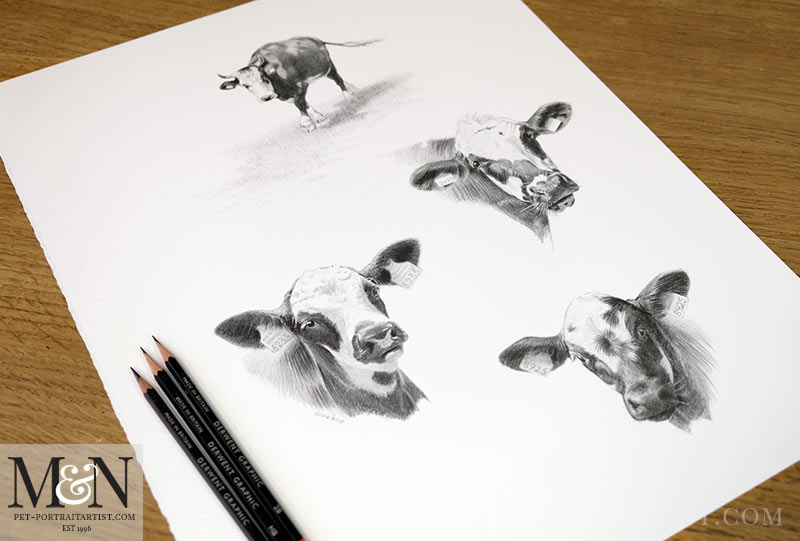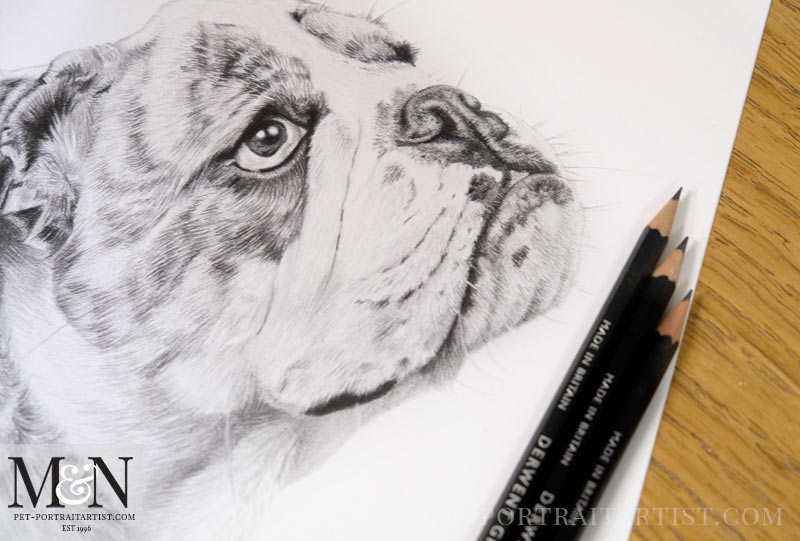 Follow us!
Why not sign up to our Monthly newsletter accessible at the bottom of our website which comes out on the 1st of each month. Catch up on news from our Art Studio! Please don't forget to subscribe to our YouTube Channel too, follow our Instagram @petportraitartists and Facebook @petportraitartists . You are more than welcome to comment below too, we love hearing from our readers!

You May Also Like
November 2, 2015
December 7, 2018
September 29, 2019