Weimaraner Oil Portrait
January 6, 2019
Welcome to our latest Weimaraner oil portrait of Keo. Nicholas completed this oil painting just before Christmas in 2018 for client Lyndsey in the UK. The photo of Keo was beautiful – and of course Keo is too! Nicholas was so excited to get to start painting and thoroughly enjoyed every moment. The stunning shiny eyes and gorgeous wet nose, really come forward in the painting.

Lyndsey also asked to have the portrait at 14 x 11 size and also for it to be framed. The frame is simply stunning and you can scroll down this page to see the portrait of Keo framed as well as lots of close up photos and a video too!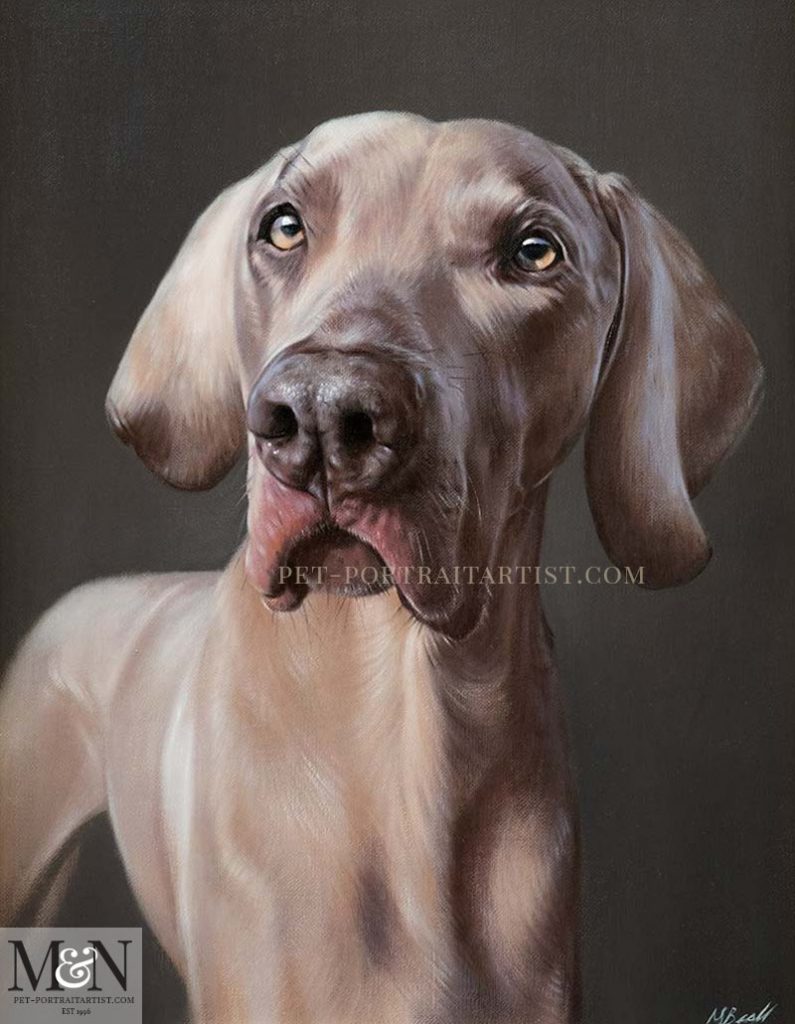 Here is a wonderful testmonial from Lyndsay when she received the portrait and was about to wrap it for her husband at Christmas.
Hi Melanie,


Well……. I'm well and truly lost for words?!!! I've never seen anything so beautiful in all my life and I don't just mean the most handsome dog in the world, I mean the work that Nicholas has put into it is just out of this world! Thank you both so so so much. I'm gobsmacked and I love it.

Jon isn't here to see it yet and I may not show him and just wrap it for Christmas, he will be speechless, as am I.


Thank you both for creating a piece of art that we will keep for the rest of our lives, it's jut wonderful and as simple as that and I love the frame and the plaque too.


Thank you both once again, a real masterpiece!!!!


Lindsey xx
Weimaraner Oil Portrait Video
Below is a video I took of Keo's oil painting framed, just prior to packing. Plus of course, don't forget to subscribe to our channel too! You can find out about our Regent Frame on our website if you are interested in having it for your portrait.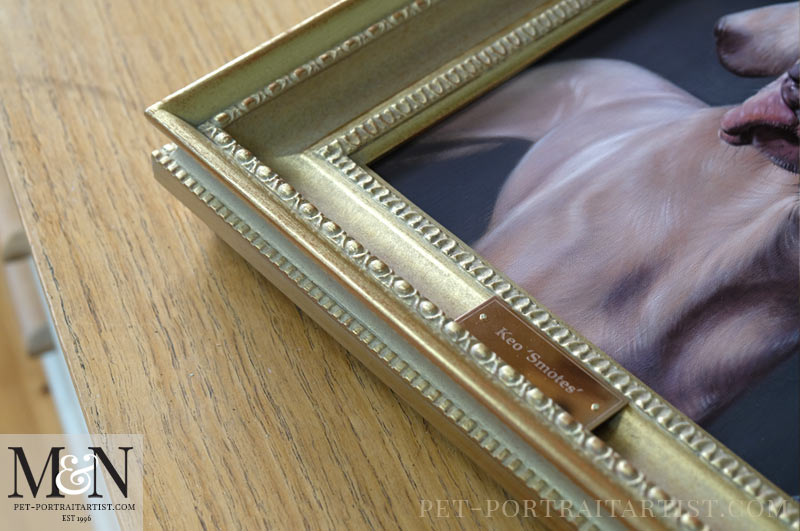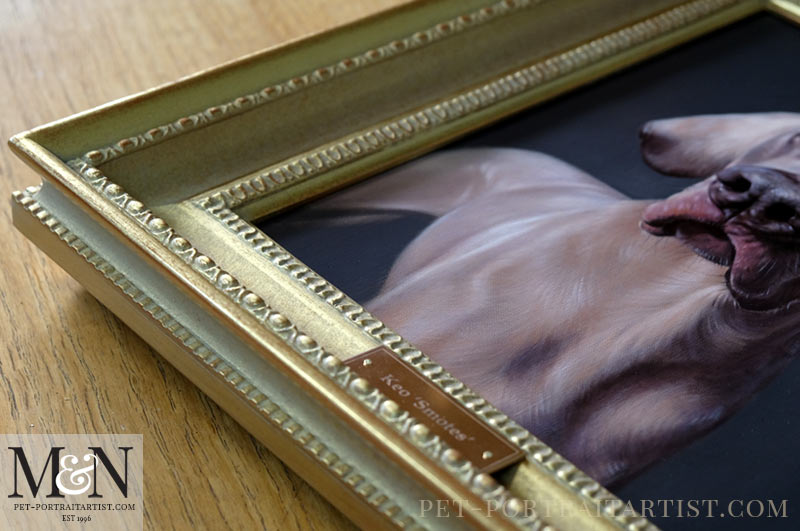 If you own a Weimaraner and would like their oil portrait painted you might like to take a look at the previous oil painting that Nicholas painted of Ramses. He is on our blog here – Weimaraner Pet Portrait.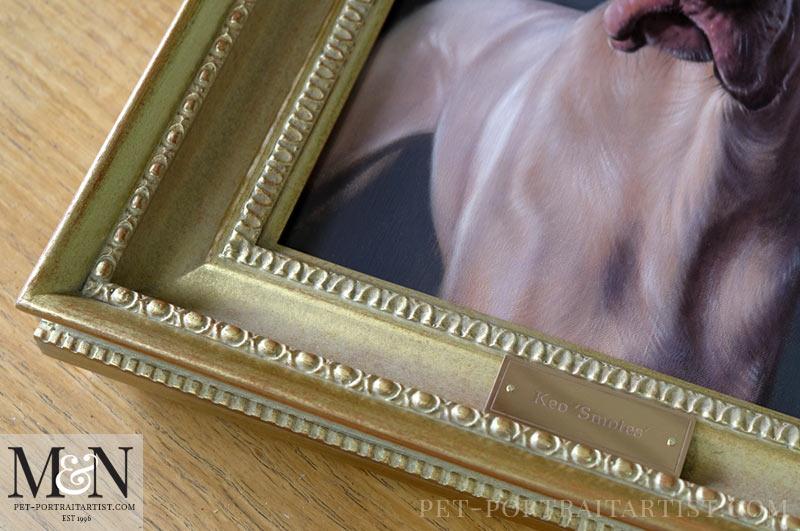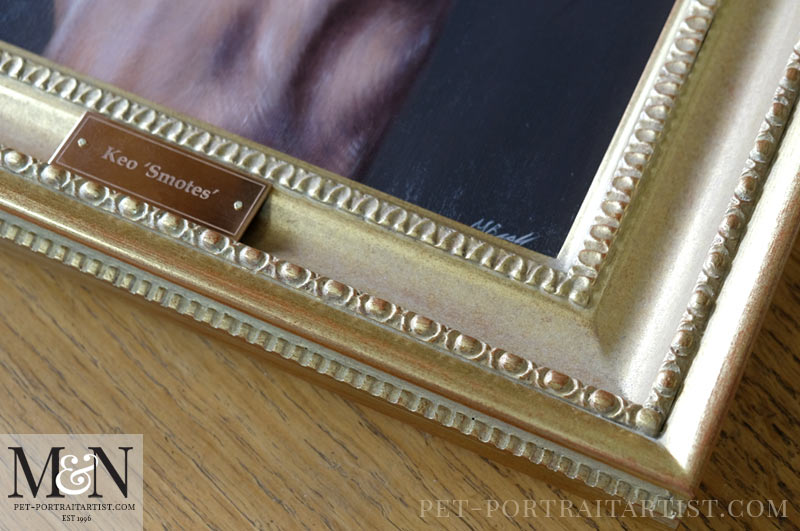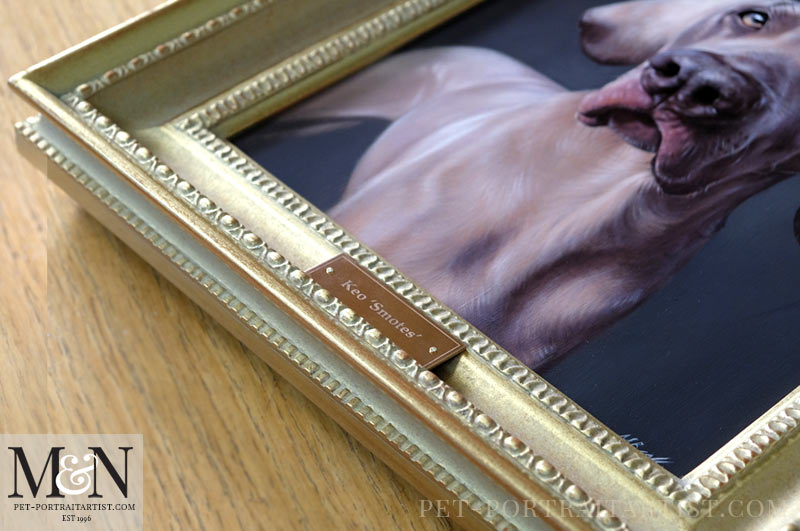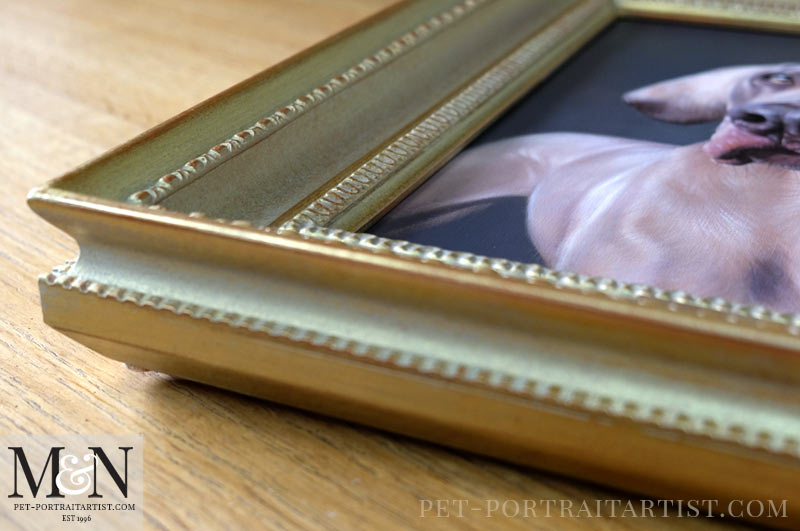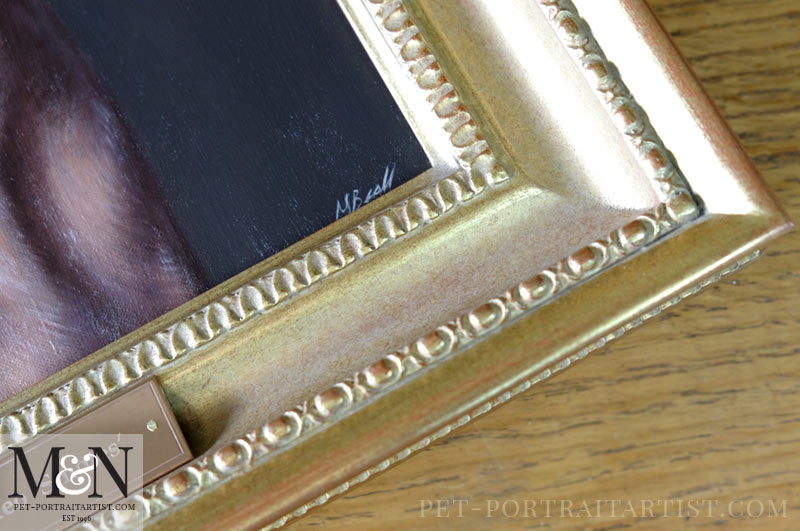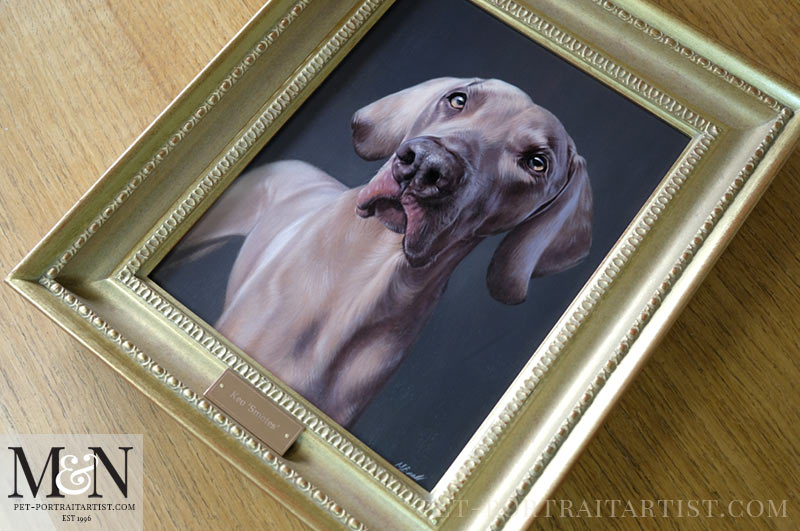 Why not sign up to our Monthly newsletter accessible at the bottom of our website which comes out on the 1st of each month. Catch up on news from our Art Studio! Please don't forget to subscribe to our YouTube Channel too, follow our Instagram @petportraitartists and Facebook @petportraitartists . You are more than welcome to comment below too, we love hearing from our readers!

You May Also Like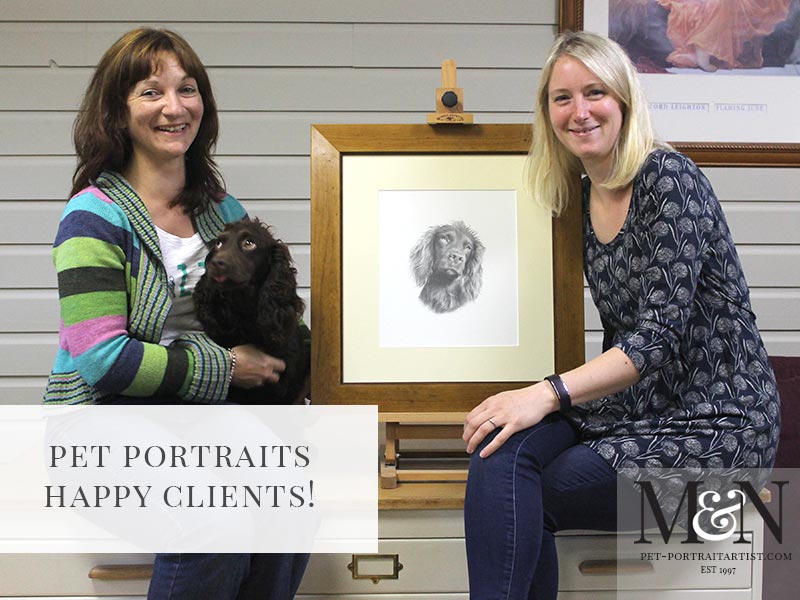 October 7, 2015
March 30, 2019
October 11, 2017