Terrier Oil Portraits
February 23, 2019
Welcome to our Terrier Oil Portraits painting of Blu, who was a gorgeous little dog commissioned by Jayne and her family. In actual fact Jayne's family purchased one of our Gift Vouchers for Jaynes birthday. Jayne and her family sadly lost Blu and they all missed his tremendously. They felt a portrait of him would keep his memory alive and be a wonderful gift for Jayne. Jaynes daughter emailed a really lovely email below which I thought was wonderful and explained everything beautifully…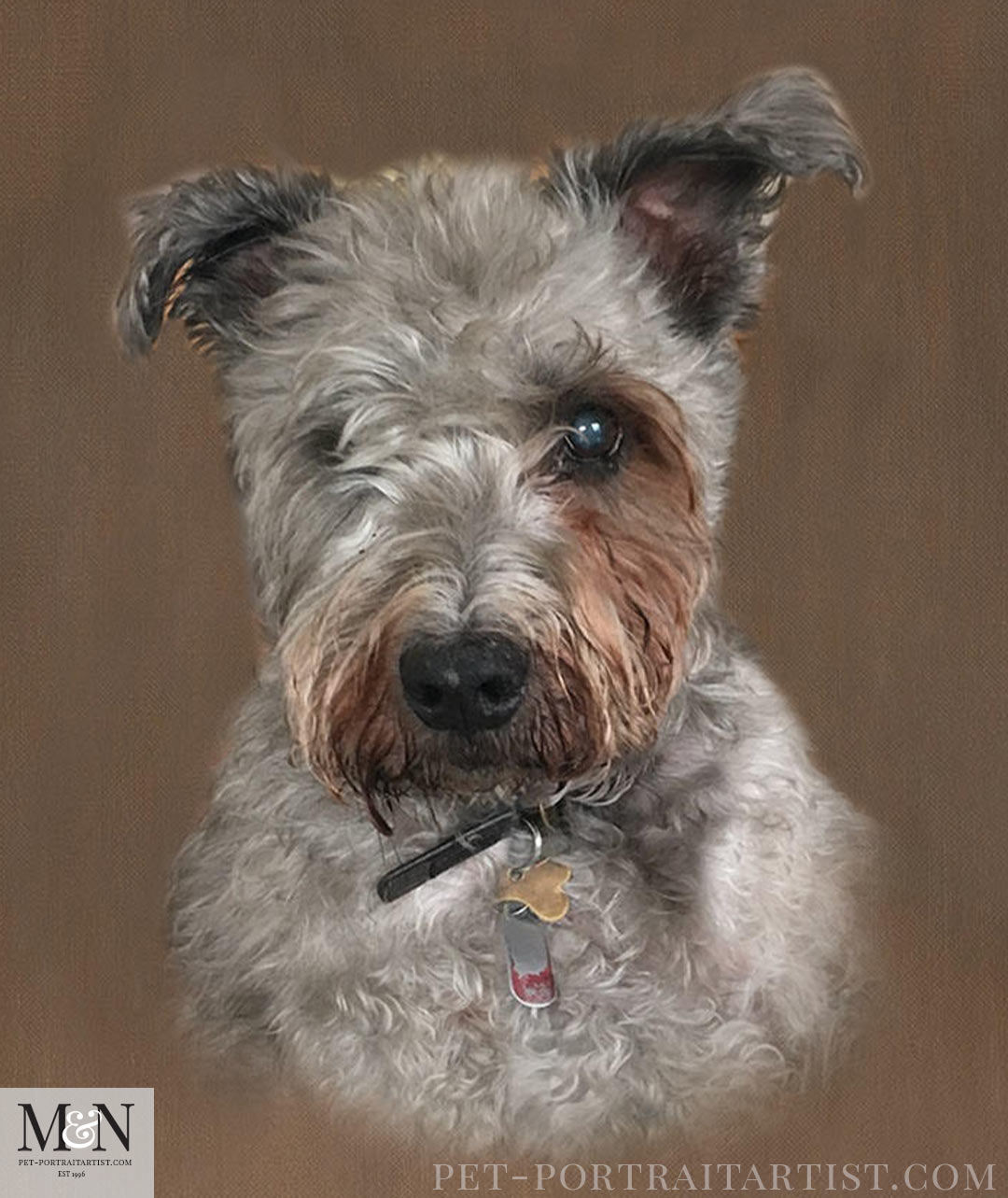 Hi Melanie & Nicholas,

My father telephoned last week to find out some further information regarding the oil paintings. I came across your website online and you are both so incredibly talented I knew we had to get in touch! Our little dog (Blu) unfortunately passed away a few weeks ago after 14 happy years.  He was the centre of our family and travelled to work everyday with my Mum. As we are approaching her 50th birthday we thought it would be a great idea to surprise her with a painting.

As discussed, we are aware the paintings take a number of months and would therefore love to arrange for a letter to be sent from yourselves explaining her gift and how she can be involved in the process. She is definitely the boss and likes to be in control so all we know at this point is that she would love an oil painting and that we want it to be fairly large.

I have attached a couple of our favourite photos of Blu (with his one eye) and would love to know if you think either are good enough quality? Otherwise, I would be grateful if you could advise of the next steps and how to proceed with arranging a deposit considering we are unsure of the size at the moment.

Many thanks in advance. Best wishes, Jennifer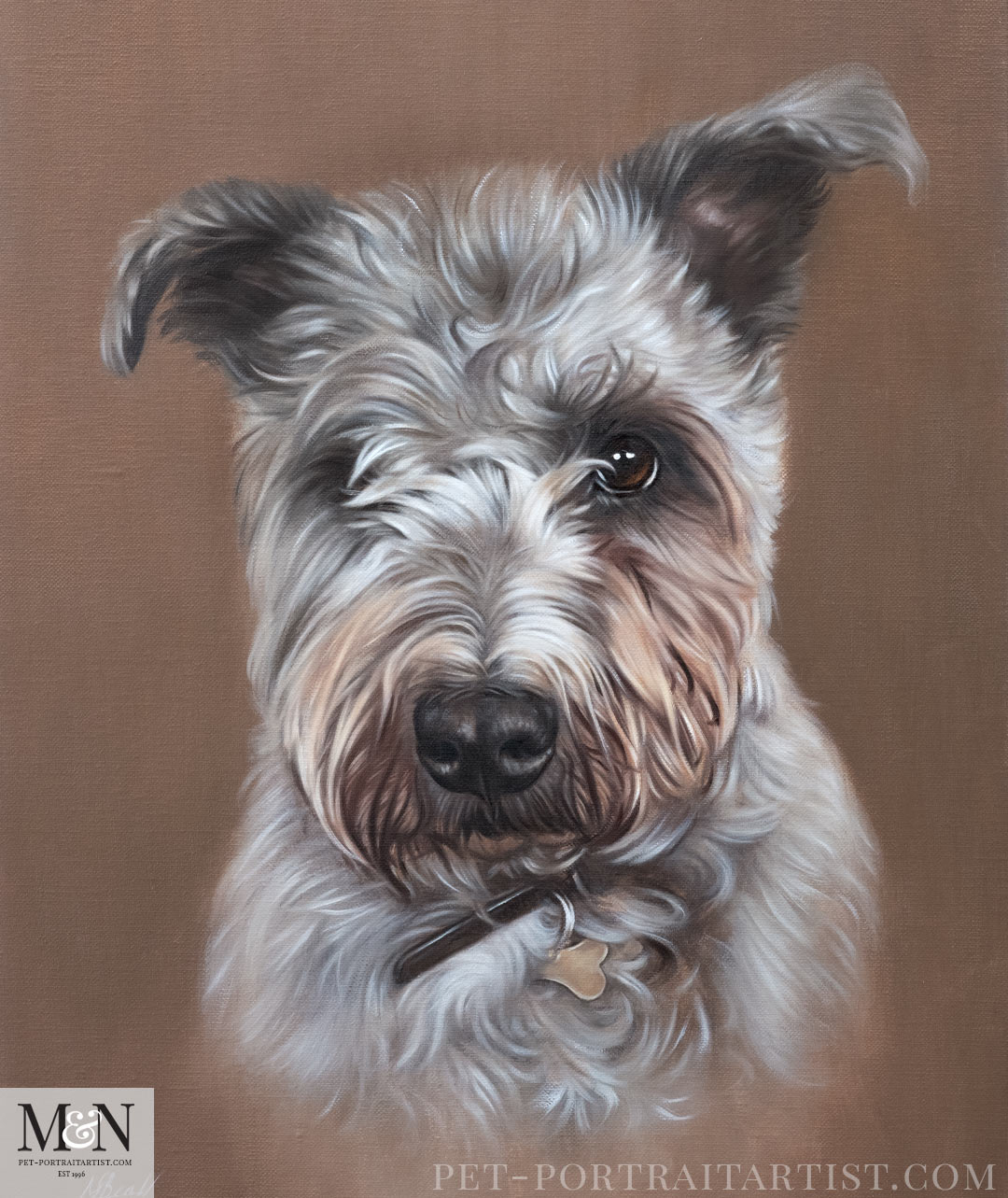 Terrier Oil Portraits Happy Customer
As you can see the final painting came out beautifully. The oil portrait of Blu was traditionally hand painted on canvas by Nicholas and the size of the painting was 16 x 12. Nicholas thoroughly enjoyed painting Blu and Jayne was thrilled. In addition to Jayne's email above, we have added a second very heartfelt email from Jayne below.
Hi Melanie,
I have tears rolling down my cheeks as I am typing this email……..he appears alive again!!  How on earth it is possible to bring a painting to life I just don't know but Nicholas has certainly done that. I can't thank you both enough, we all can't wait to have him back home with us, thank you. 
Many thanks and love to you both.
Kind Regards
Mrs Jayne C Tully
Oil Portrait of Blu Framed
Jayne chose to have Blu's portrait framed and the colours work so well with the portrait of Blu. It was a perfect choice.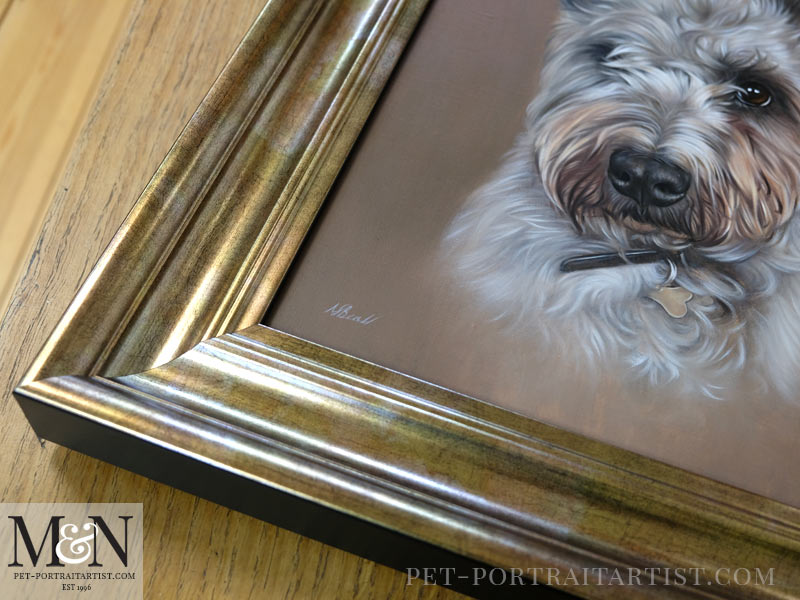 Hi Melanie,
What can I say but just amazing……we are so excited for Blu to come home! Please pass on our sincere thanks to Nicholas for his incredible work, we are totally bowled over by how lifelike and accurate Nicholas has made him. Thank you for keeping us informed
Kind Regards
Mrs Jayne C Tully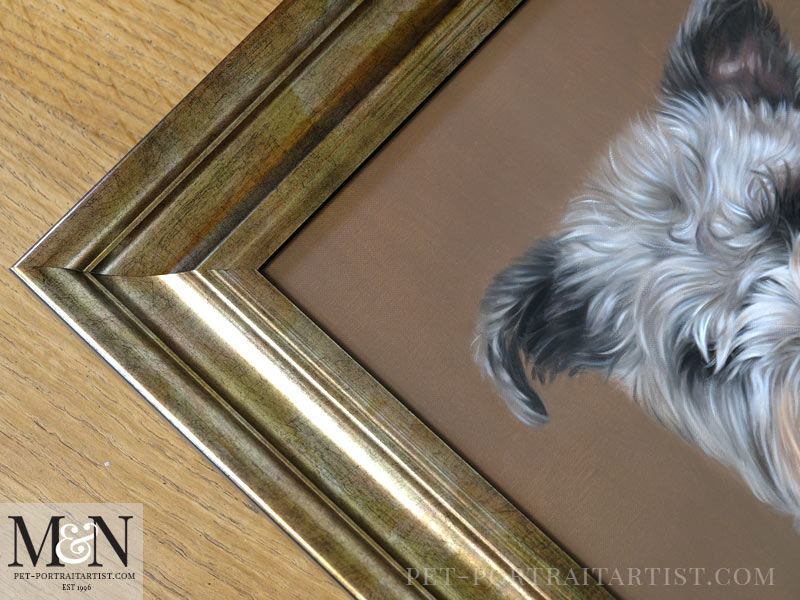 You can also see a previous oil painting framed. Why not check out our painting of Lucky on our blog – Oil Portrait..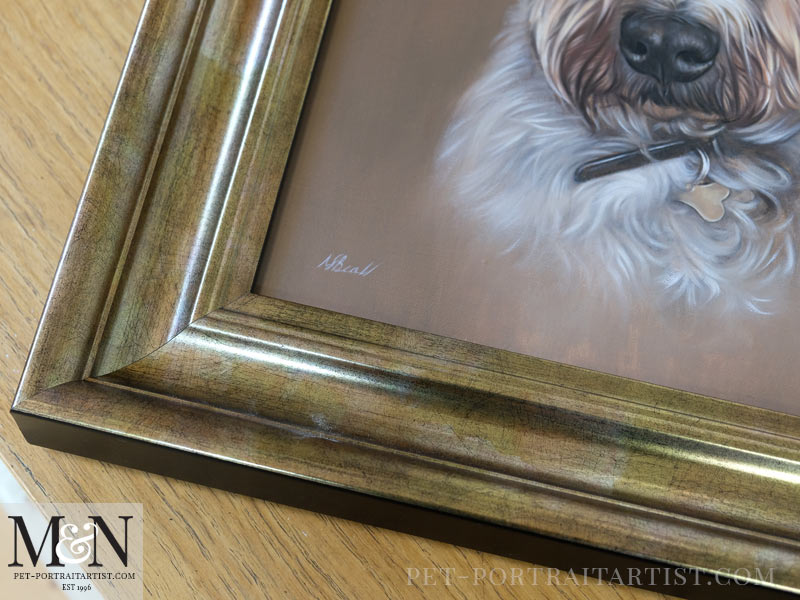 Finally, we hope you have enjoyed viewing the Terrier Oil Portraits of Blue. We look forward to working with you on an oil painting, sending us your photos at any time.
Are you enjoying our blog? Why not sign up to our Melanie's Monthly News, which comes right into your inbox each month! You can sign up at the bottom of our website or at the top of the blog. Please don't forget to subscribe to our YouTube Channel too. You are more than welcome to comment below, we love hearing from our readers!

You May Also Like
January 25, 2014
January 22, 2017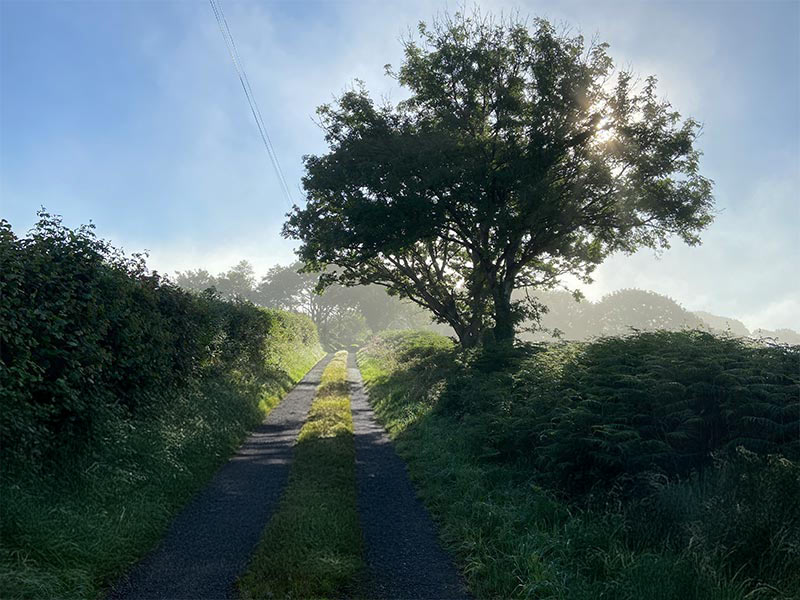 July 31, 2020