Spaniel Oil Portrait of Millie
September 29, 2019
Welcome to our latest Spaniel oil portrait of Millie. This portrait was completed in August however it wasn't to be given to the recipient until September so we are just adding it to the blog now. Consequently, we are always careful not to ruin any surprises for our clients! It was commissioned by Peter as a birthday present for his wife and we really hope the recipient was thrilled.

The portrait was a 16 x 12 oil painting traditionally hand painted by Nicholas on Italian Linen canvas. Peter wanted a portrait of their beautiful Spaniel Millie. He also requested a beach scene behind showing Bamborough Castle. This is where they often walk. Peter emailed when he saw the final photo of the painting…
Wow – what can I say !!  Painting is fantastic and I'm sure Julie will love it.  Just need to find somewhere safe to store it now.  Will definitely send some photos in due course.
Thanks again.
Peter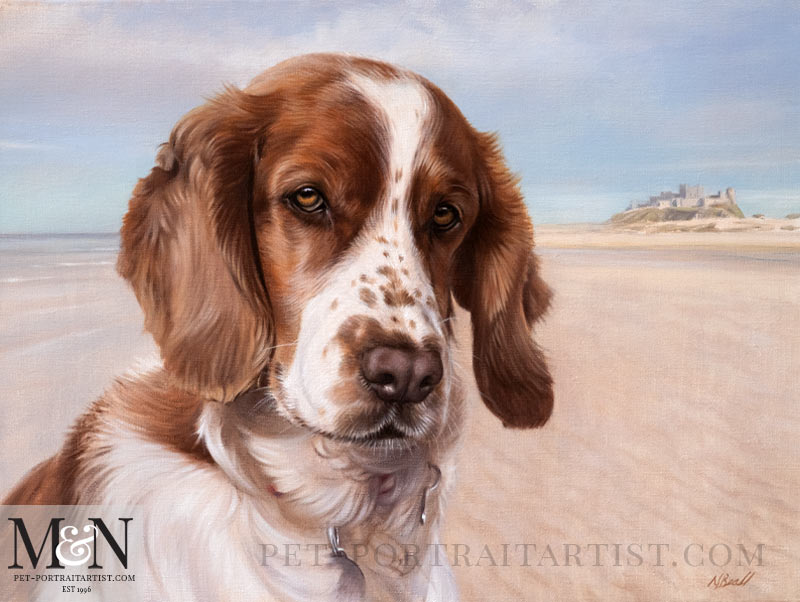 Spaniel Oil Portrait of Millie Framed
In addition, Peter decided to have the portrait of Millie framed in our Traditional Flat frame, which was a great choice. It worked really well with Millie's colouring. This frame is quite popular with our clients and you can see another example of one of Nicholas' painting framed using it on the portrait of Tia – Cat Pet Portraits in oils.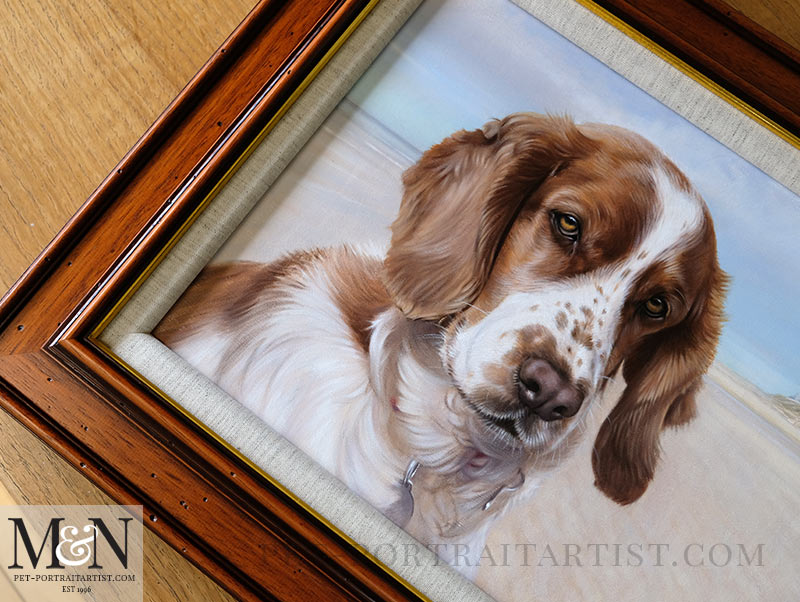 Millie in Progress
I took the photos below, whilst Nicholas was painting. While Nicholas is standing at his easel I always take photos while he is working for clients to see. I then email stages so that they can see how it is all progressing. In conclusion, we hope that you like the painting and if you would like your Spaniel painted, why not get in touch from our Pet Portraits website today!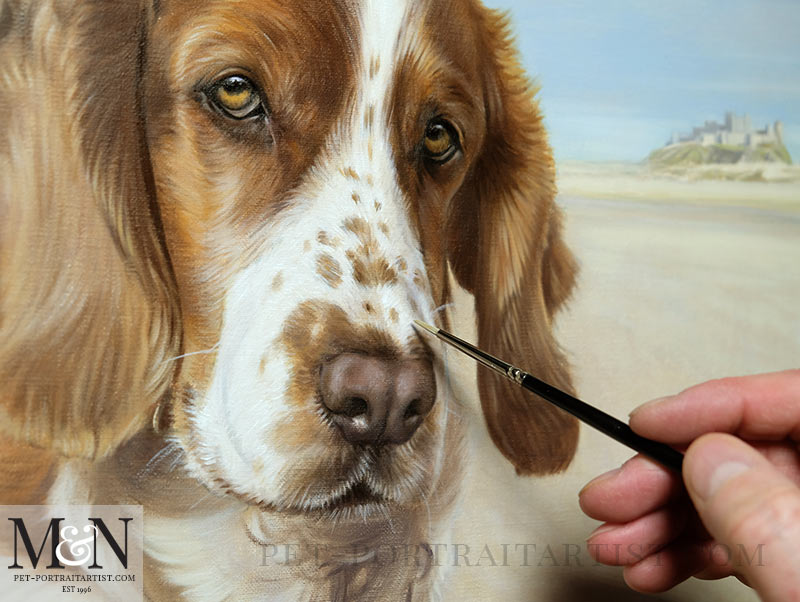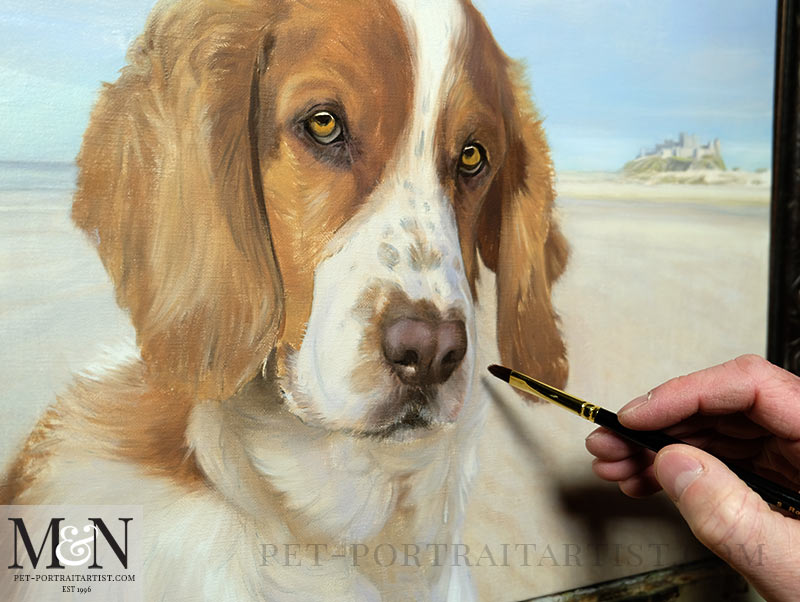 Why not sign up to our Monthly newsletter accessible at the bottom of our website which comes out on the 1st of each month. Catch up on news from our Art Studio! Please don't forget to subscribe to our YouTube Channel too, follow our Instagram @petportraitartists and Facebook @petportraitartists . You are more than welcome to comment below too, we love hearing from our readers!

You May Also Like
July 31, 2019
October 25, 2018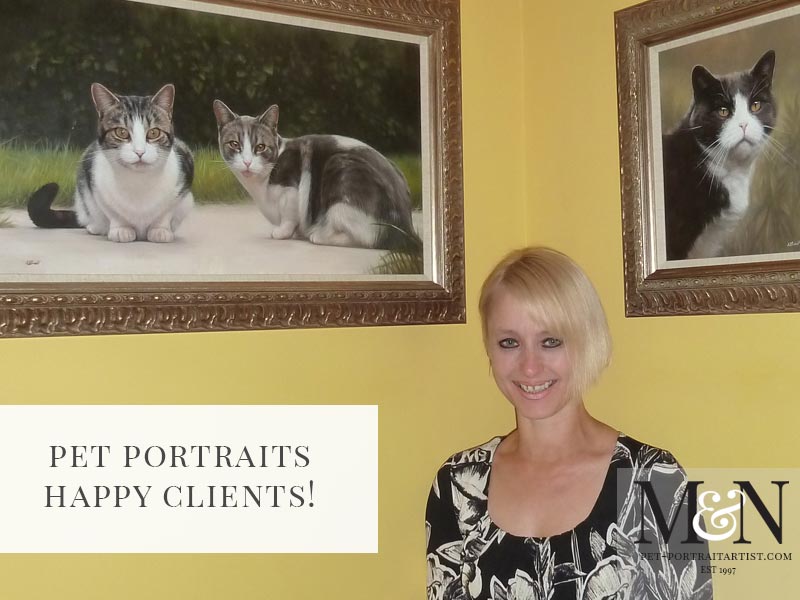 September 15, 2014