Melanie's October News
October 30, 2019
Welcome to Melanie's October News! It has been a busy month with lots of things happening. At the start of the month I had an odd headache bug, then as soon as I felt better, poorly Lily came down with some kind of bug, we have no idea where she got it from. It lasted a couple of weeks and a vets trip later with some meds she gradually recovered. You always know when your dog is feeling better, she bought a toy to us asking to play and that was a wonderful moment!
We did manage to get out and about quite a bit this month though, we have been trying to make the most of the few dry days – it has rained a lot!! I even heard on the news that we had two weeks of rain in two days. So we decided that it was really important to get out and enjoy the days when we could.
New Quay to Aberaeron & Back!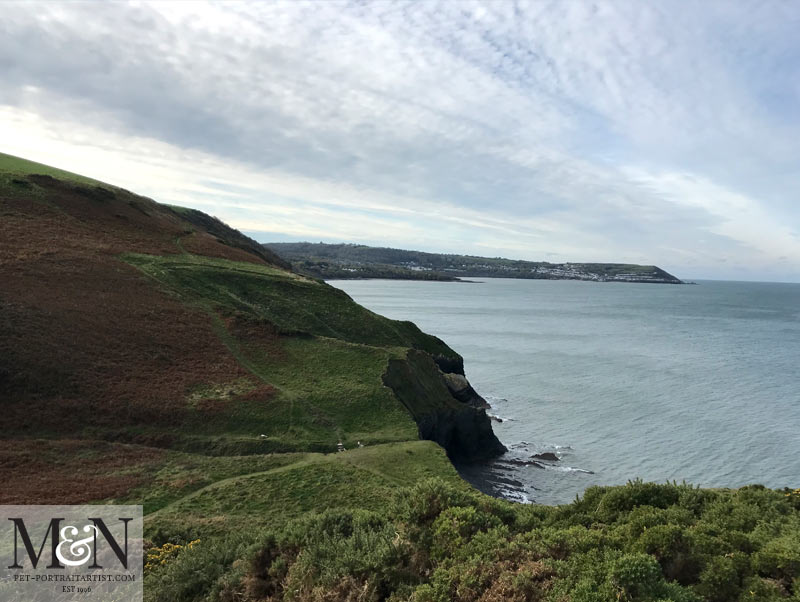 Our most recent trip was the 9.5 mile coastal walk between New Quay and Aberaeron and back again. The photo below shows Lily and I on a lovely bridge about half way on our walk. I made Nicholas take our photo and very comically there were a number of people there on our way back, also taking selfies there. It must be a good photo opportunity spot!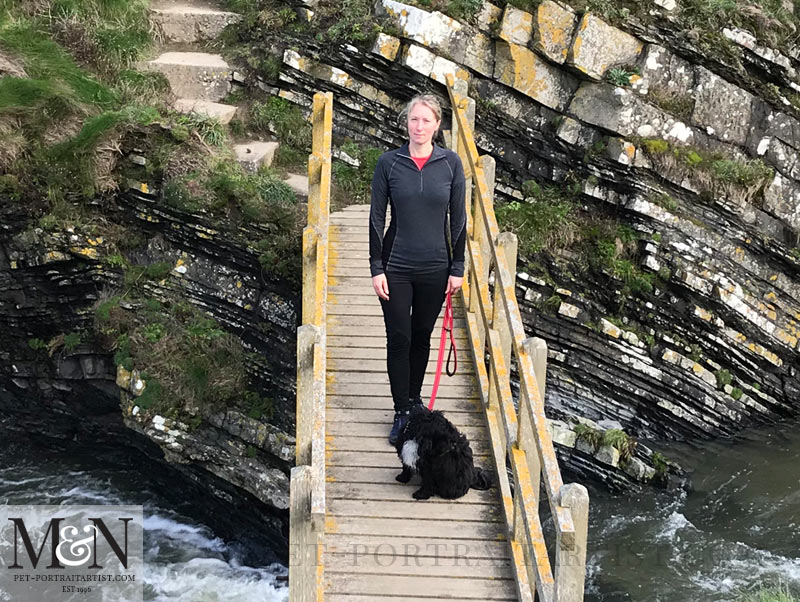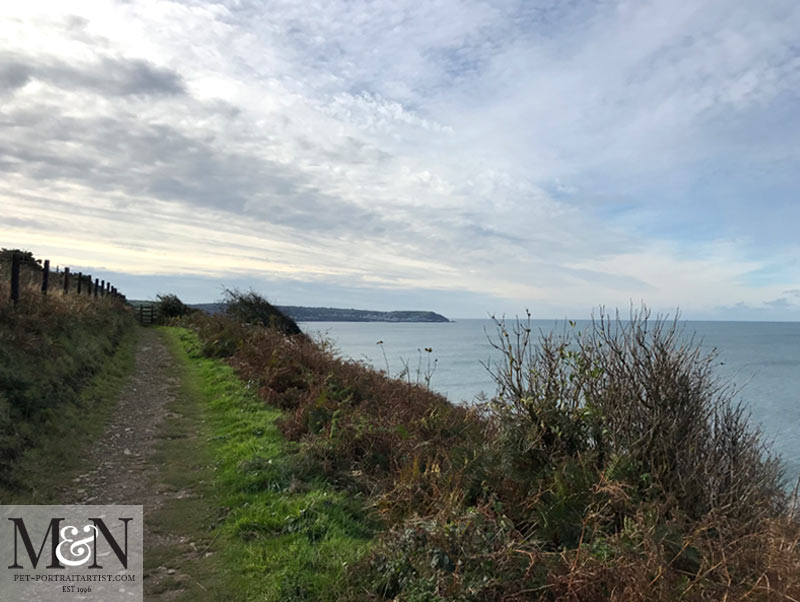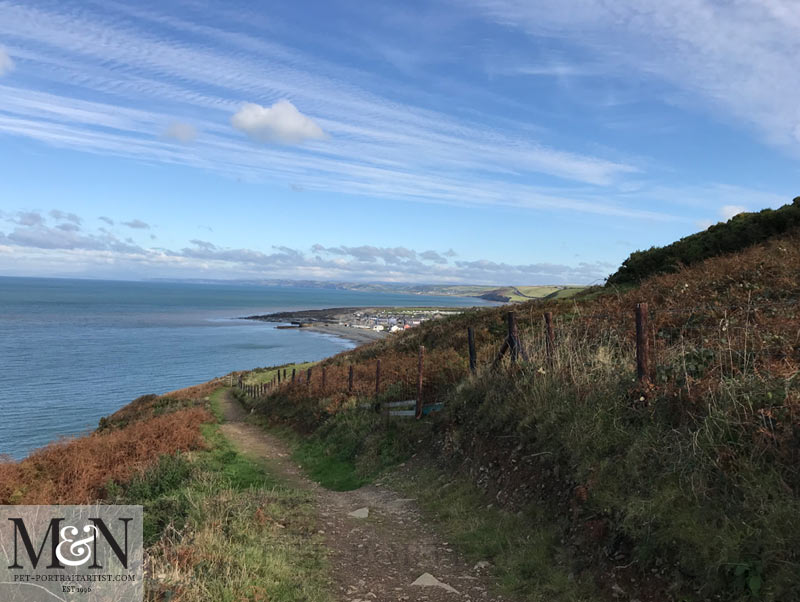 Happy Halloween 2019!
We love Halloween in our house. My dad grows pumpkins every year back at the smallholding where I grew up. He planted a massive patch this year and grew about 30, including two ginormous ones. So much so, neither of them could be lifted, let alone fit in the car to bring home here!

My dad does supply quite a few families with pumpkins in the area. Including two for our neighbours girls which is lovely. So when they came over for their trick or treating this Halloween we scared them with a routine Alexa can do with flashing coloured lights and scary sound effects. It sounded like zombies had invaded our cottage! I think they enjoyed it!!

We usually carve three pumpkins. One each for us and one for Lily too however we had a busy Halloween day this year so it was just the two. Nicholas also decided a bat was in order and mine was a scary face. I usually opt for a goofy friendly one but this year was scary! I took photos and video and added below, I hope you enjoy viewing them!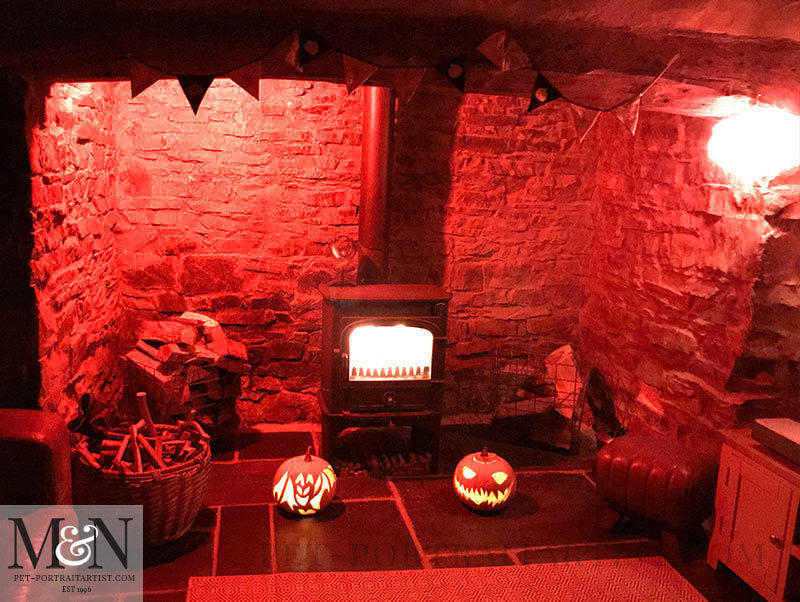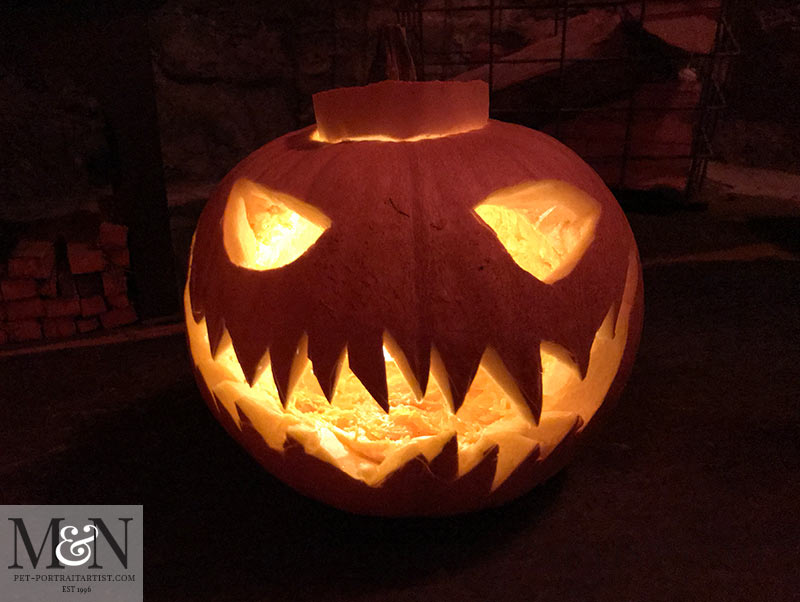 Melanie's Pumpkin – Scary Face!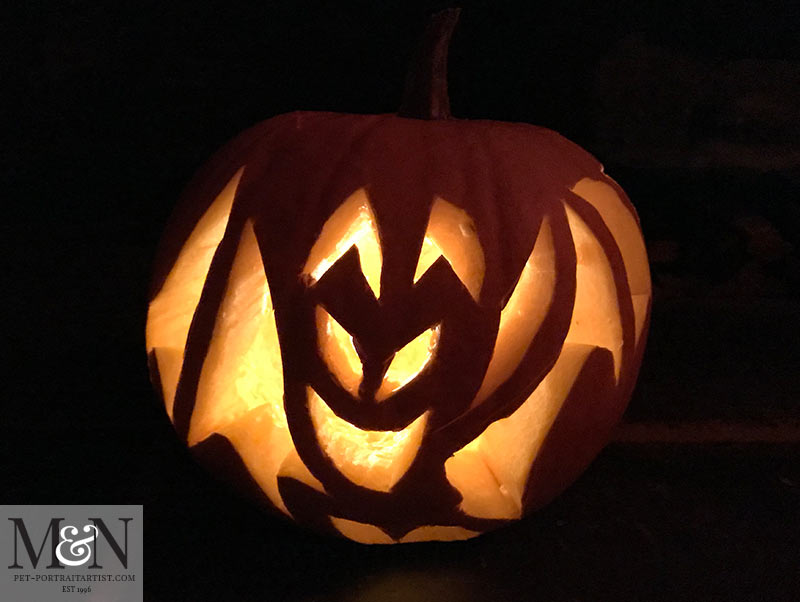 Nicholas' Pumpkin – A bat!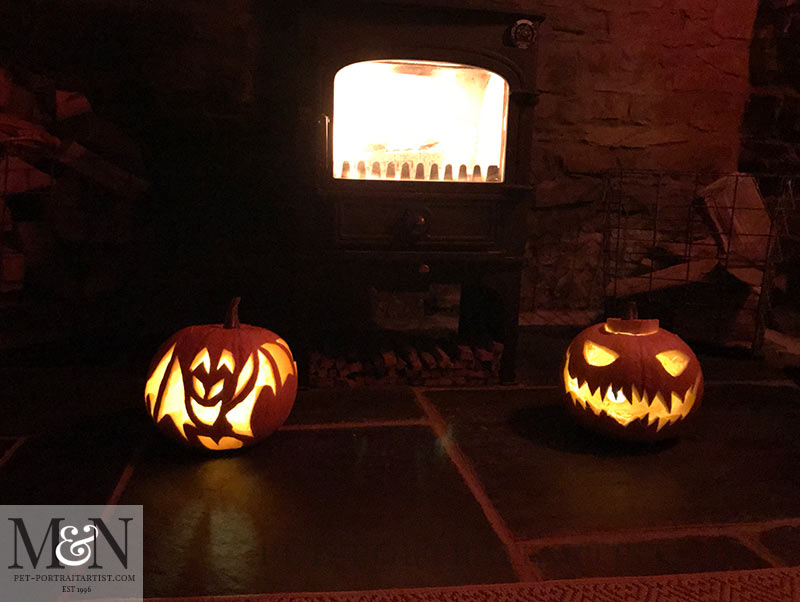 Lastly, Pumpkins by the fire! Happy Halloween 2019!
Melanie's October News – Carningli and Dinas Head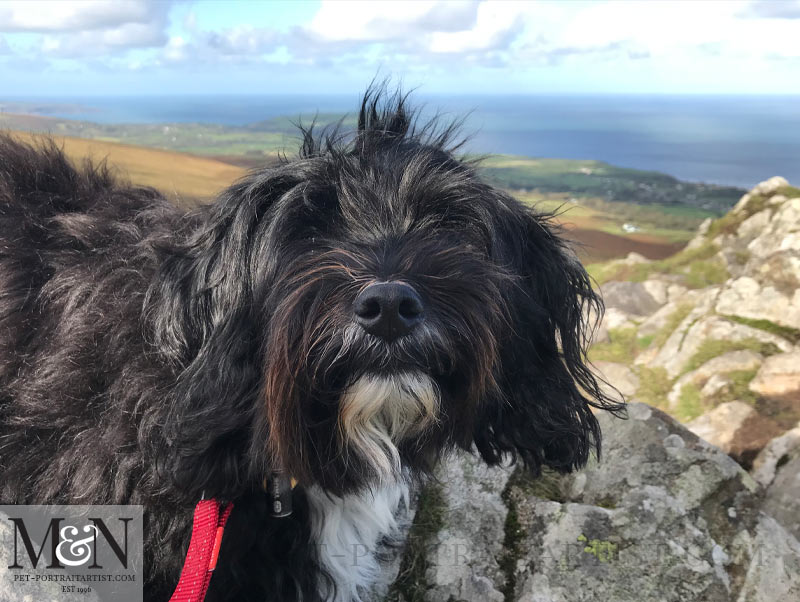 We have also spent some time walking and running up Carningli Mountain and also around Dinas Head. The photo below was taken at the top of Carningli Mountain and you can look right down onto Dinas Head. It used to be an island however the sea level has changed a lot and you can now walk around. Its an amazing walk and takes about 1 hour 20 minutes if you are fast walking or running parts of it.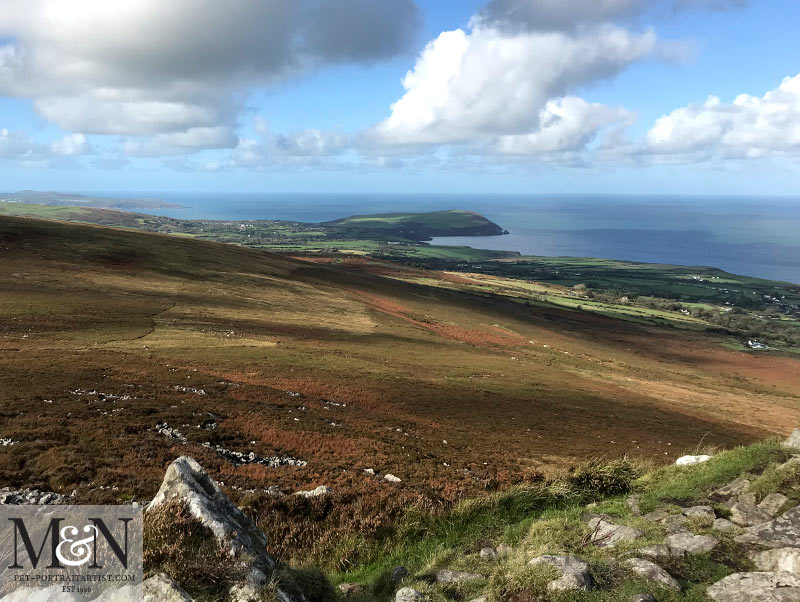 You can also see Carninlig Mountain when you are on Dinas head. If you view the photo below you can just see the craggy rocks on the centre of the mountain range – directly above the central fence post!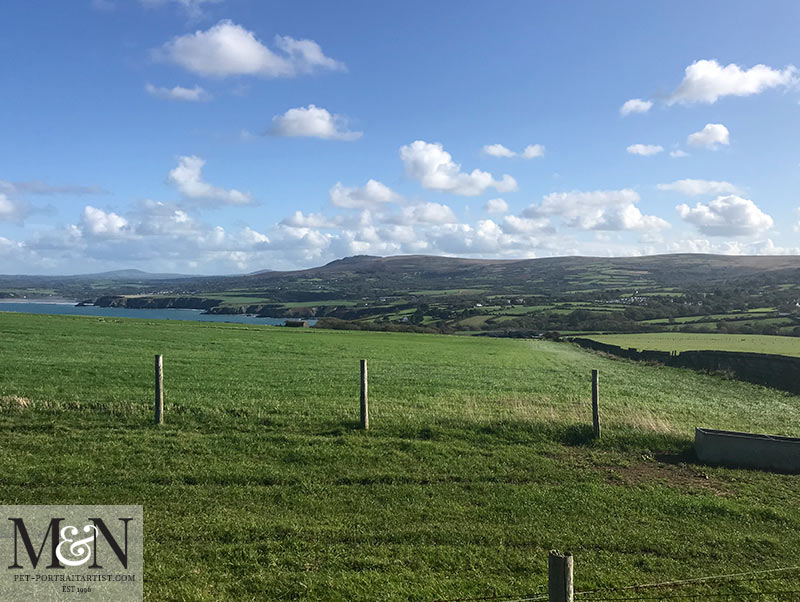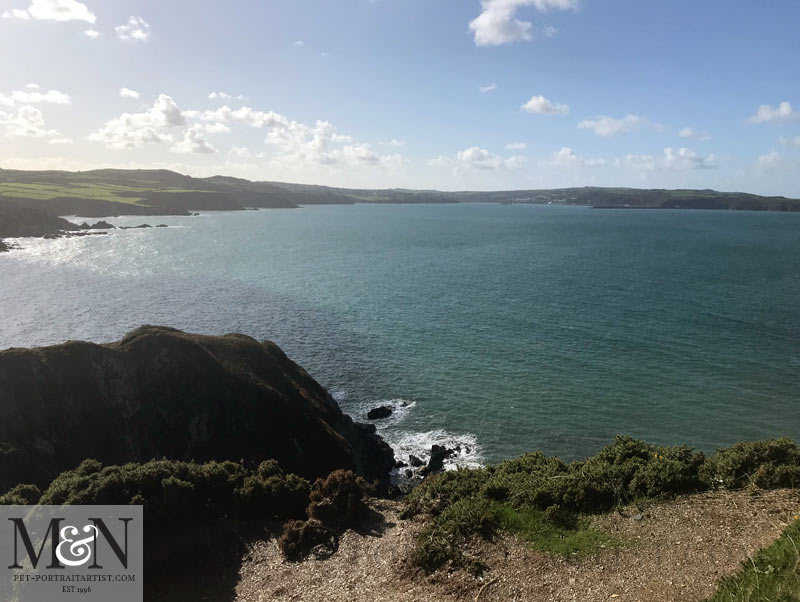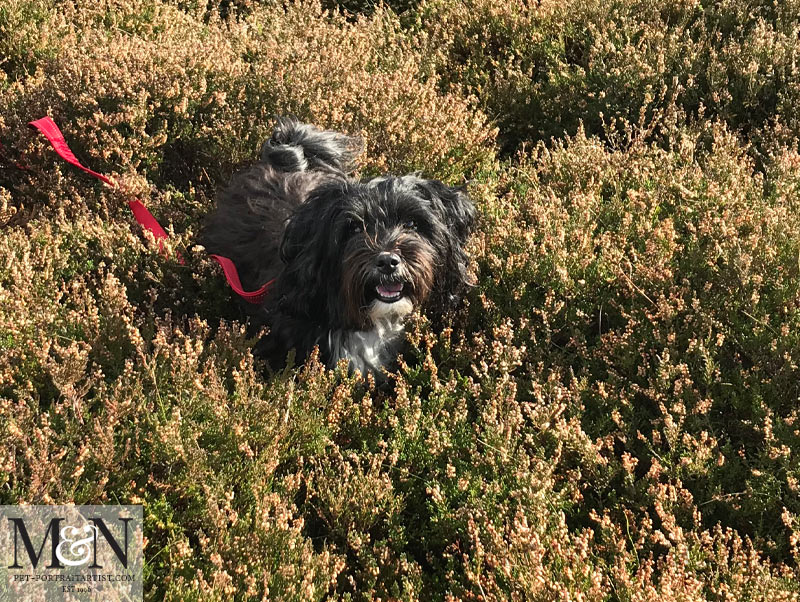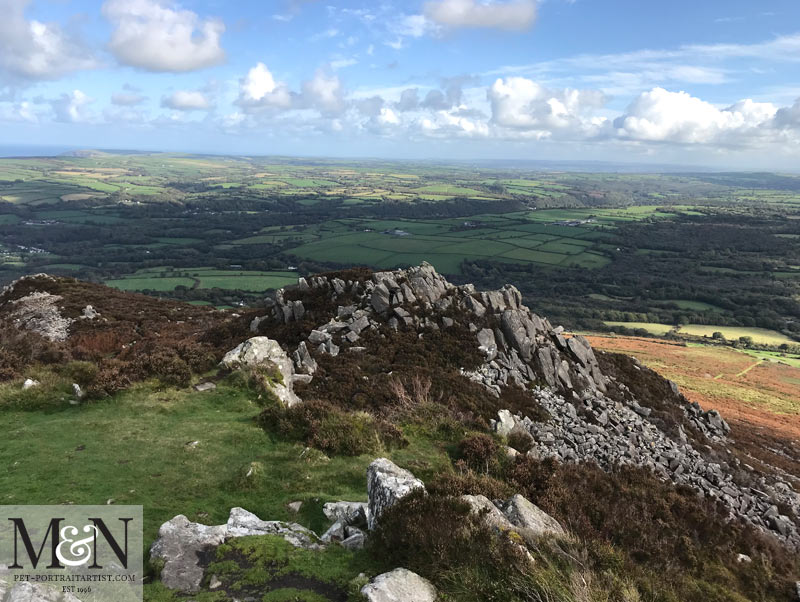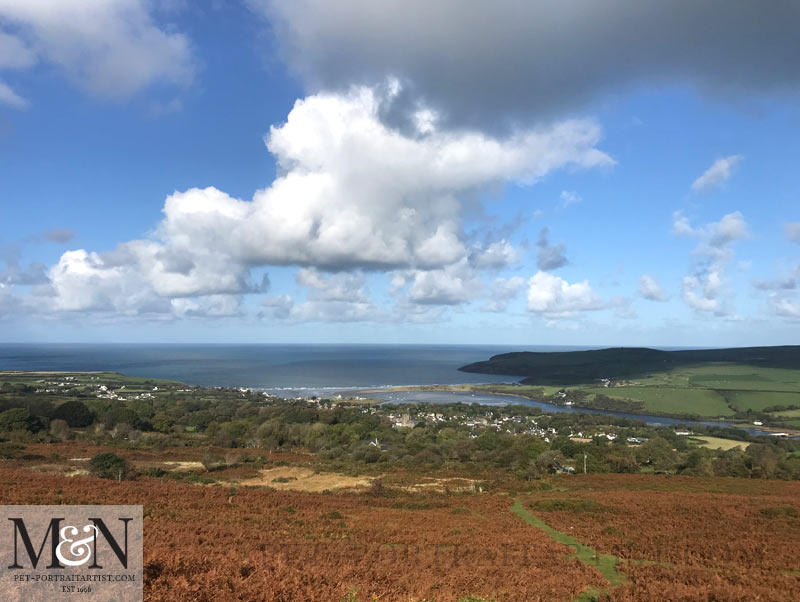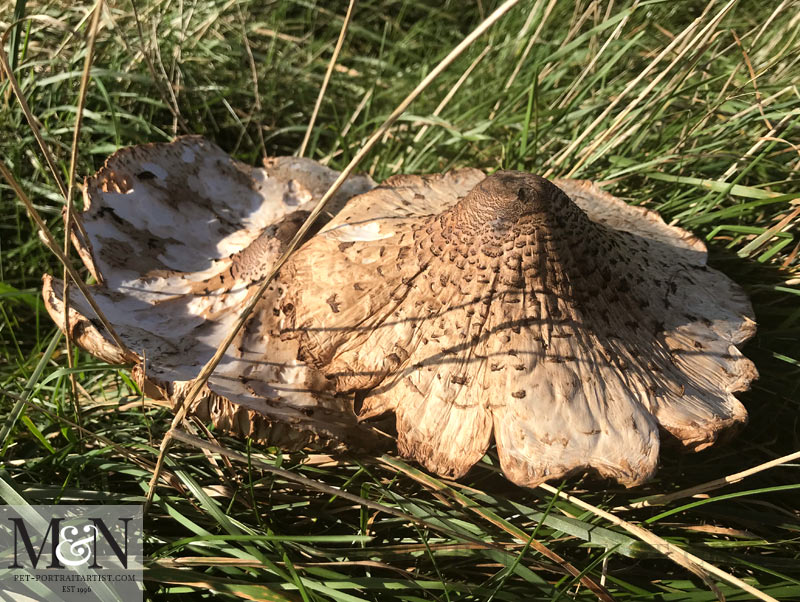 Beach Run on New Quay
Or final trip of the month was a quick run on New Quay Beach. Another of our favourite places, especially when its a little quieter out of season. Lily loves it there and the beach is really long so you can get a good brisk walk in. This photo was taken at the end of the beach and you can just see the mountains of North Wales under the clouds in the distance!

I hope that you have enjoyed reading Melanie's October News! If you missed our September News, hop over and have a read as there were lots of fab places that we visited last month too. I hope that we have some dry days in November for some exploring, if we do go anywhere, i'll be sure to take photos for everyone to see!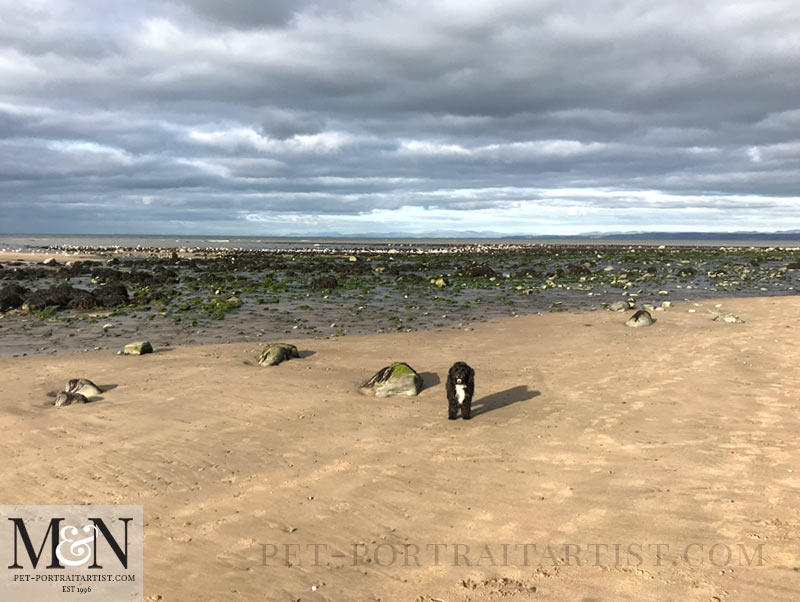 Are you enjoying our blog? Why not sign up to our Melanie's Monthly News, which comes right into your inbox each month! You can sign up at the bottom of our website or at the top of the blog. Please don't forget to subscribe to our YouTube Channel too. You are more than welcome to comment below, we love hearing from our readers!

You May Also Like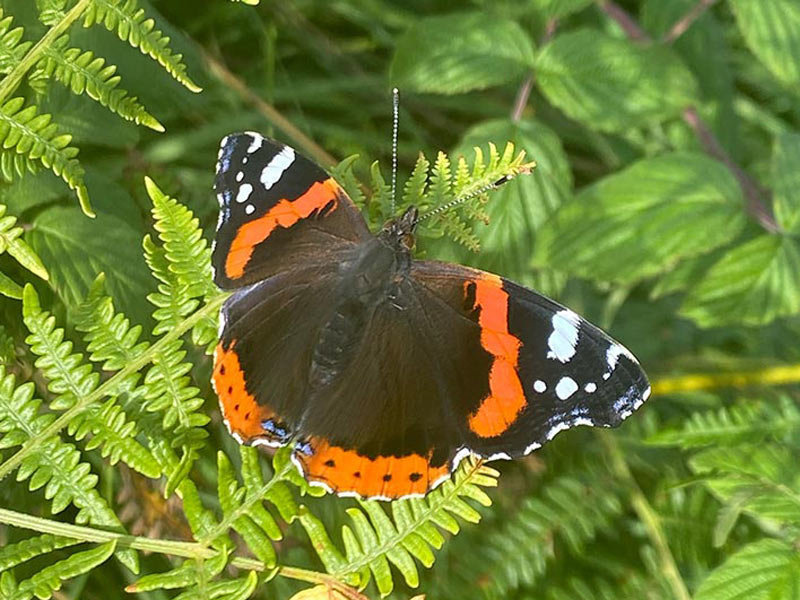 September 28, 2022
April 20, 2017
November 5, 2018