Melanie's Monthly News in September
September 30, 2019
Welcome to Melanie's monthly news in September! Where has this month flow to?! I can't believe it is October already. We are both pretty much fully booked for Christmas portraits, we haven't even started to think about Christmas ourselves yet. We love it that people are organised though!

Our cottage is very nearly back to normal. (renovation post if you need to catch up!) The plasterer came last week to skim around the roof windows. I'm pretty certain the bare plasterwork will stay unpainted until the spring. Our whole cottage inside needs a lick of paint after all of the goings on this year, so I think we will do the whole lot at the same time. Now the colden weather is here we are certainly reaping the benefits of the new roof and insulation, not to mention the amazing Velux and new upstairs windows. So much warmer and sound proof too. It's quite amazing to see the trees blowing and watch the rain coming down, but not actually hear anything!
Cil-y-Cwm Walk
Although we have had a few rainy days, we have had some amazingly sunny days this month too. We have had a number of days out exploring the woodland walks in our area. The photo of me below is in a little place called Cil-y-Cwm where there are miles of woodland walks and cycle tracks to explore, including this beautiful waterfall. We walked about 5 miles and Lily was definitely tired when we got home.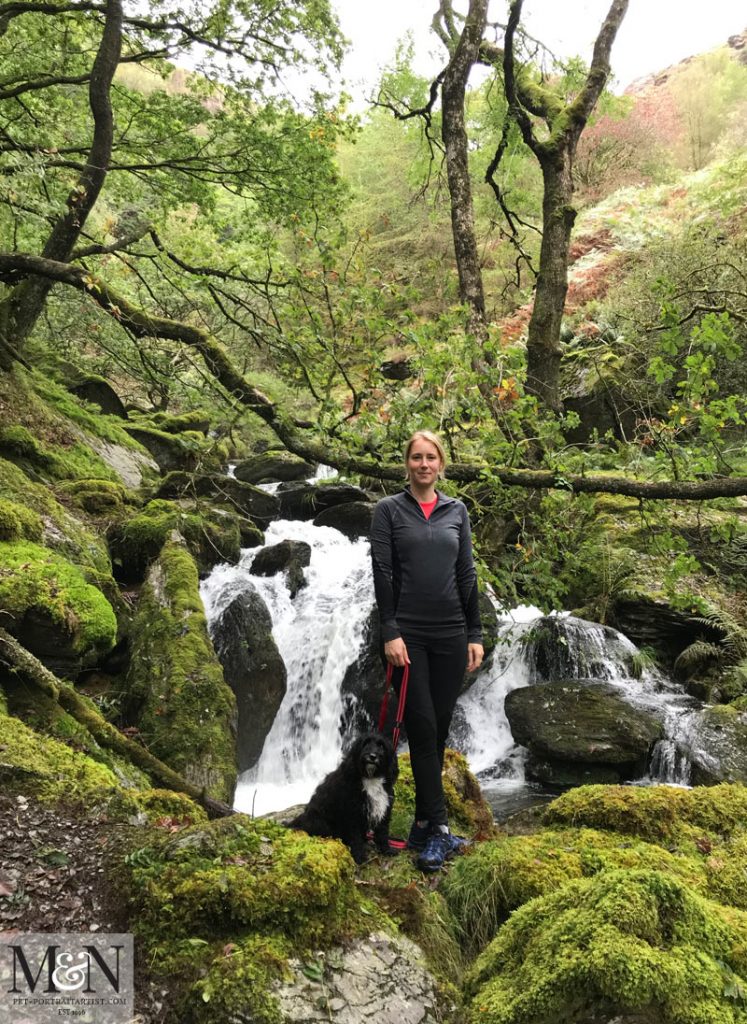 Melanie's Monthly News in September – Carreg Coetan Arthur
In addition to the Cil-y-cwm walk, one of our day trips to Newport we found Carreg Coetan Arthur burial chamber. We love them, aren't they incredible! This one dates from around 3000 BC and is the remains of a Neolithic burial chamber. As you can see Nicholas took a photo of Lily and I underneath the huge stones!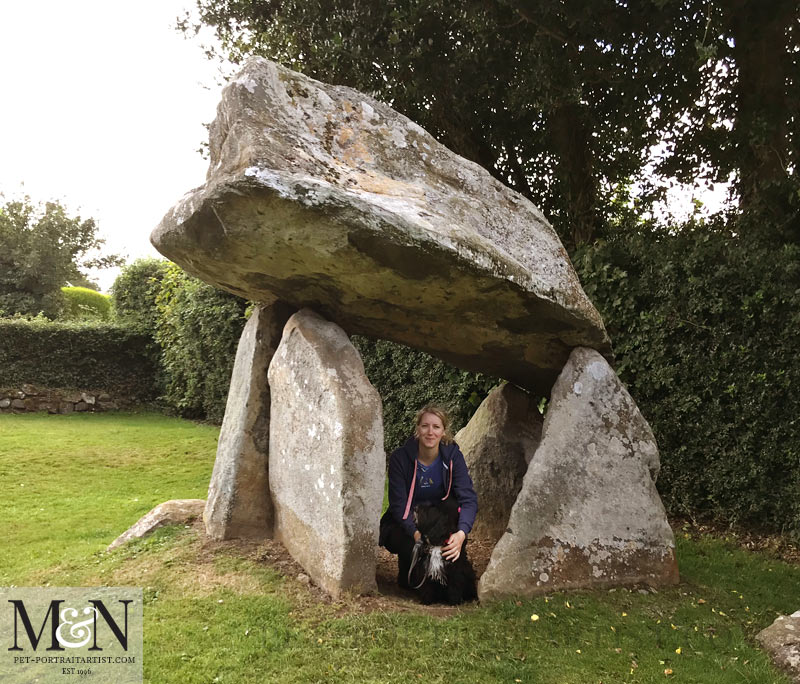 Our pond is doing well and we had one lily in flower! Not bad for only having purchased the plant in the spring. The pond has naturalised so well since we overhauled it and we have a lot of wildlife living in there from baby newts, pond skaters, water beetles and I cant even count how many snails now. Two varieties … they are all called Brian! Plus frogs and toads too. So we must be doing something right!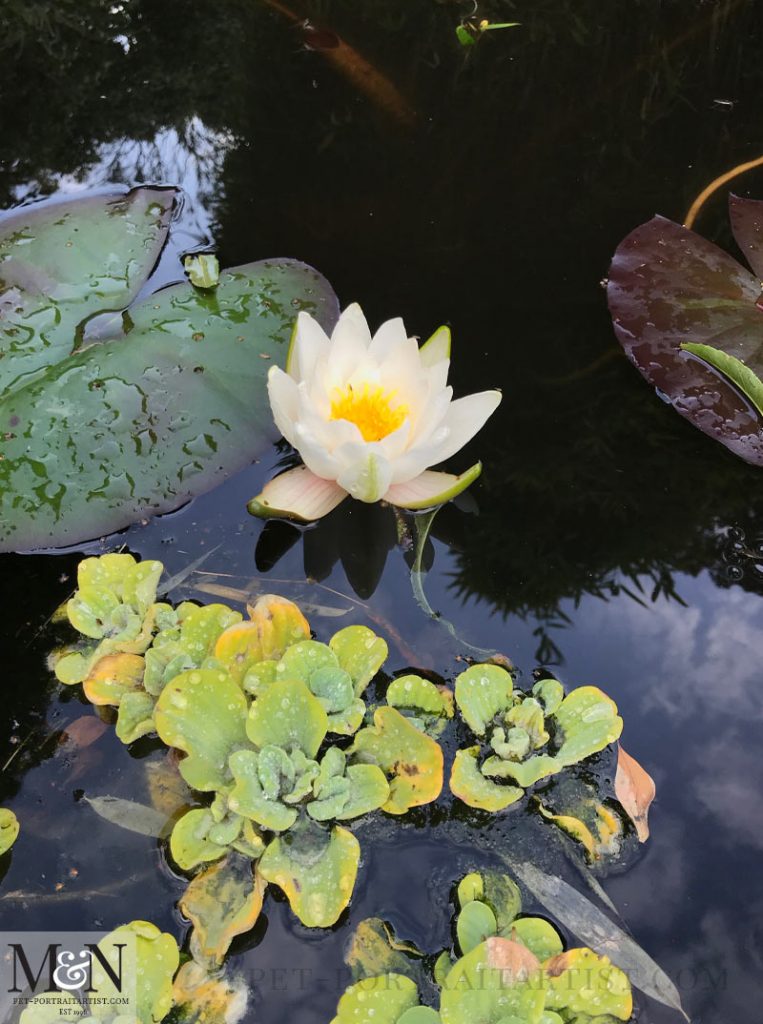 Bosherston Lily Ponds
Talking of Lily ponds, Nicholas' parents also came to visit from Cornwall and we took them to some beautiful lily ponds in Pembrokeshire called Bosherston Lily Ponds. It is run by the National Trust and it is absolutely stunning. There are lots of walks and also depending on how far you walk, the paths lead to incredible beaches – all dog friendly too. You can see the photos below, Lily had a marvellous time. Definitely one to go back to.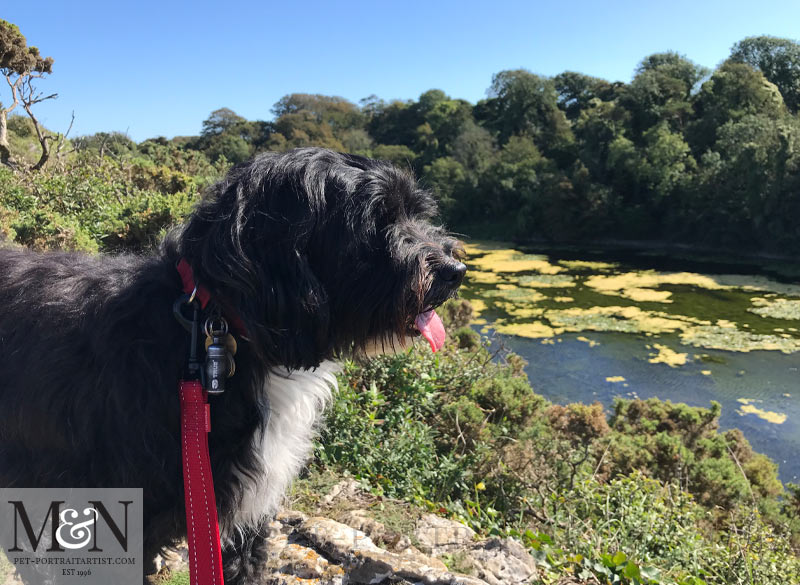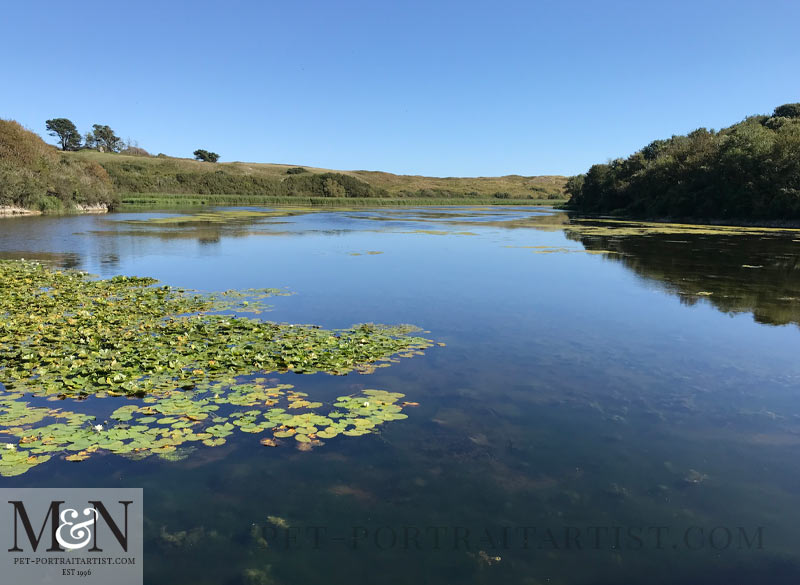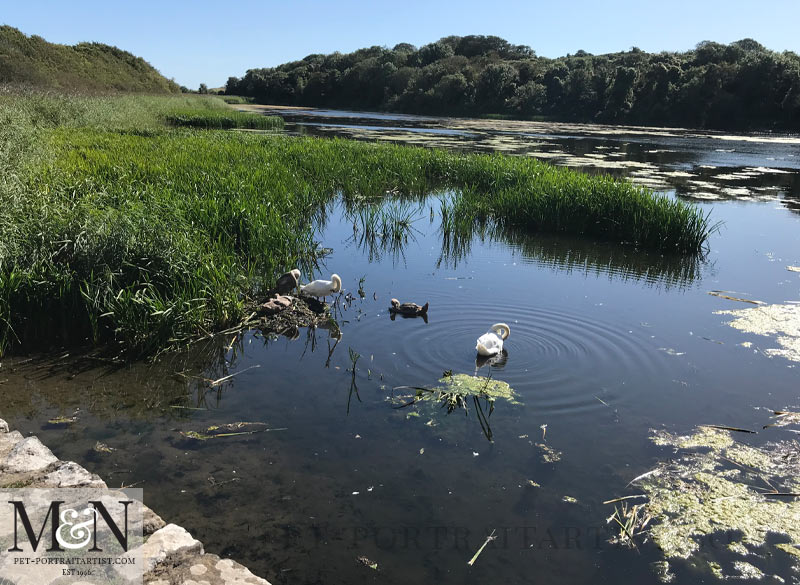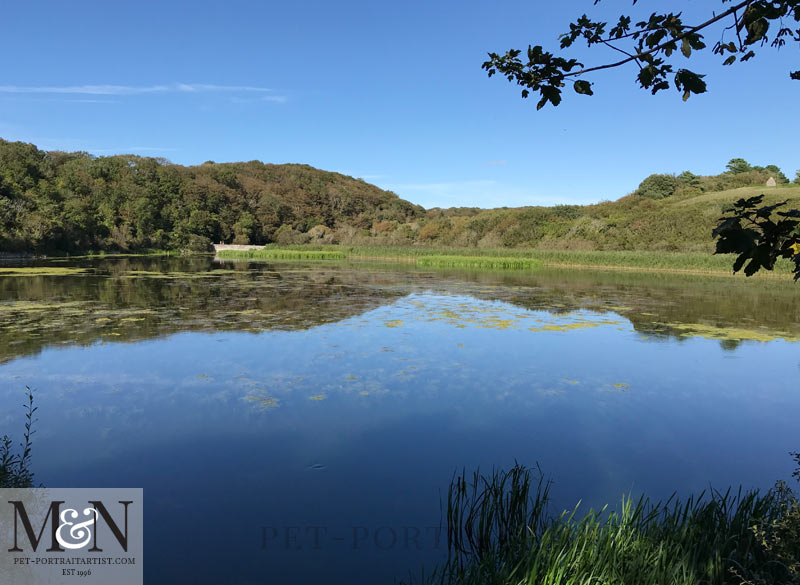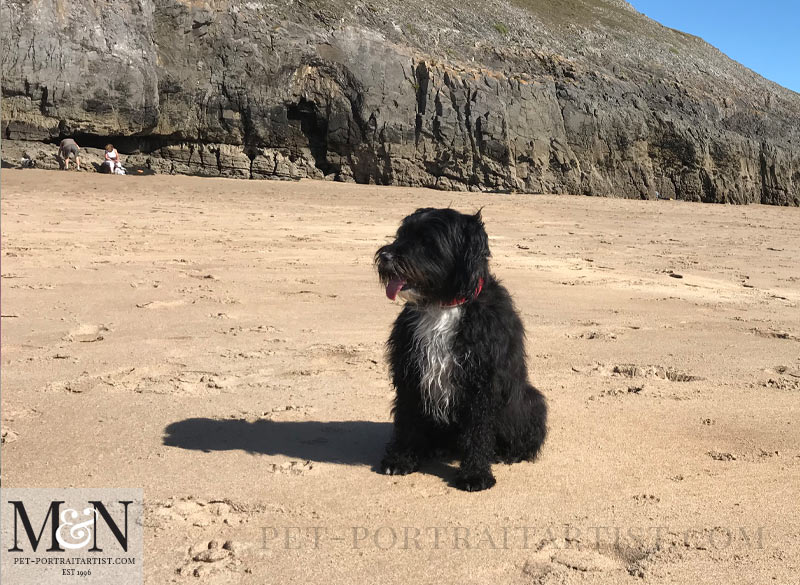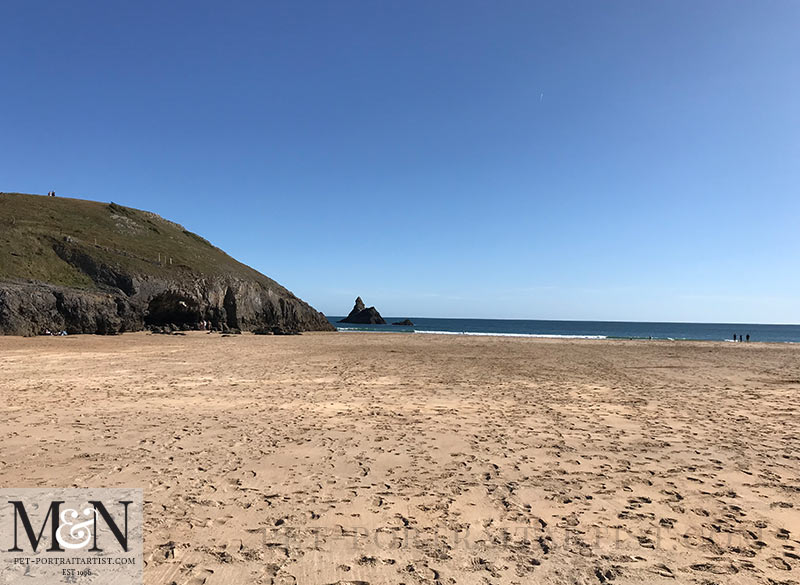 Melanie's Monthly News in September – Barmouth Walk
We also had an amazing day out to North Wales which is one of our favourite places to go. We can just about get to Dolgellau and back in a day. Dolgellau has the most amazing cake shop, the Date Slice is out of this world.

We decided to do a long walk up behind Barmouth which although was only about 5 miles was so hilly up and down it felt like twice the distance. A great workout for us all that's for sure. Halfway we always stop for a picnic of some kind and it is quite often something thats easy to carry – ie pie! Our favourite butchers in our local town hand bakes these pies, lots of variety and therefore they are absolutely fantastic. Chicken and ham is our favourite and as you can see below what better place to have lunch….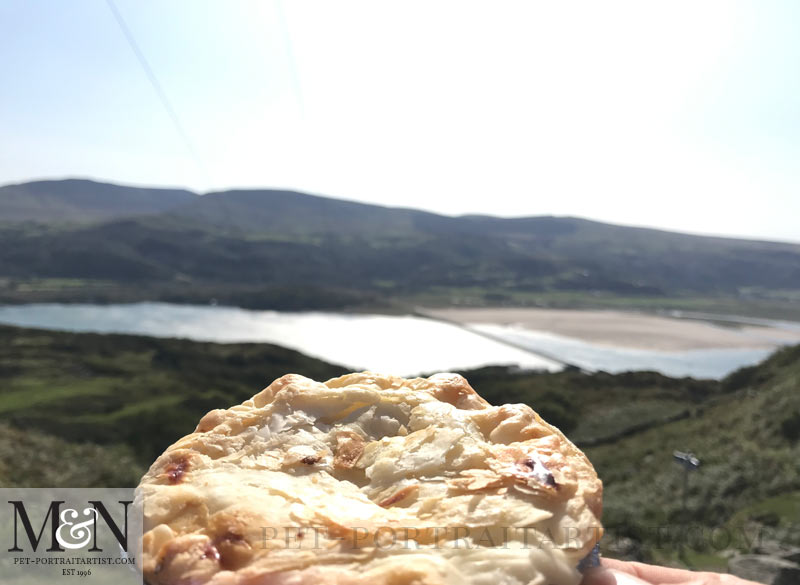 The walks there are amazing and you can also do an old victorian panoramic walk which you can read about here – Panorama Walk, Barmouth. it was incredible, very popular in the early 1900's and a must if anyone is visiting Wales in the 2000's!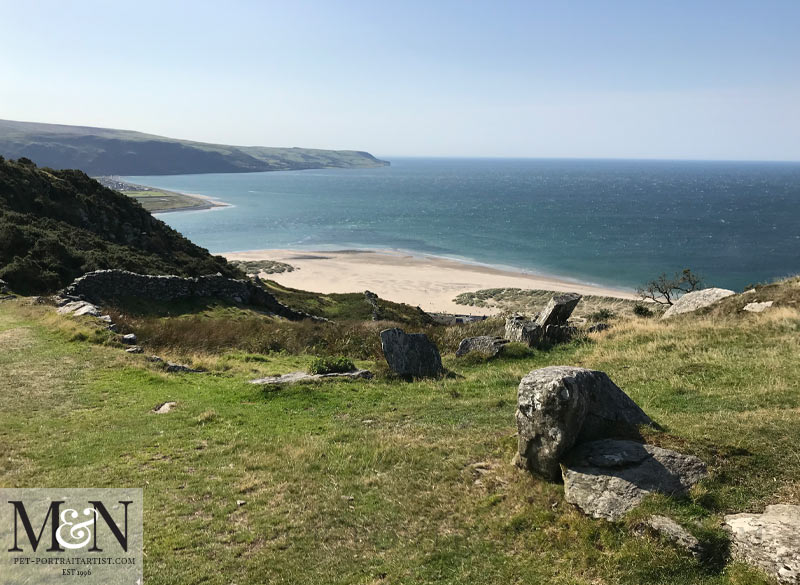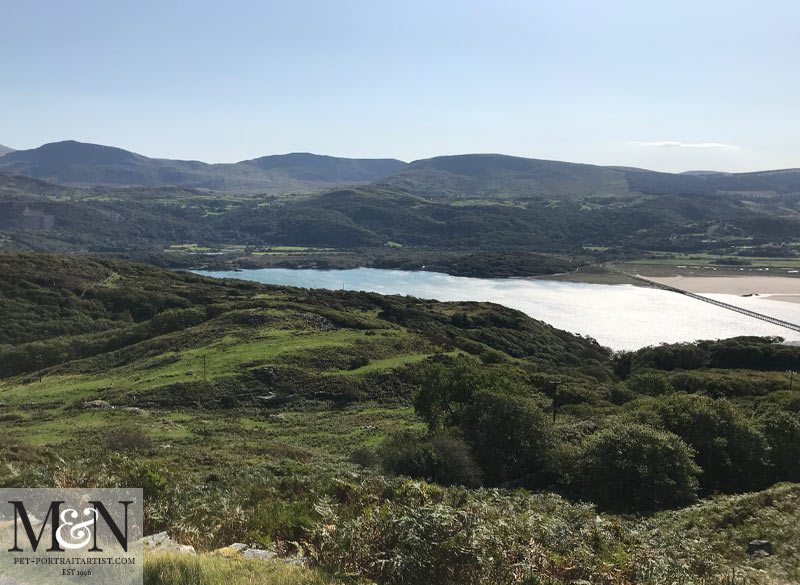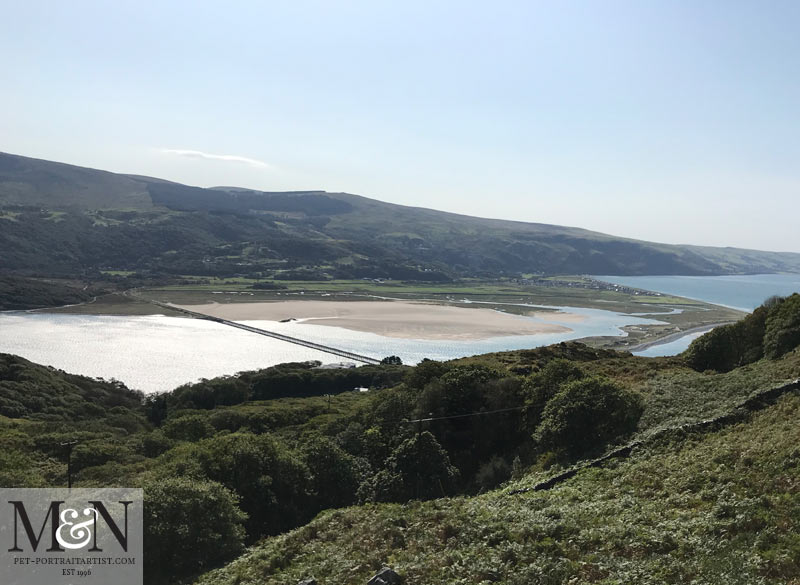 Lastly here is a lovely photo of Lily in the bath. I'm sure she won't mind me posting this one of her! She was also testing out her new fish bath mat which I am very pleased with..I think she approved…!! We hope that you have enjoyed Melanie's Monthly News in September and stay tuned for the next one in October!!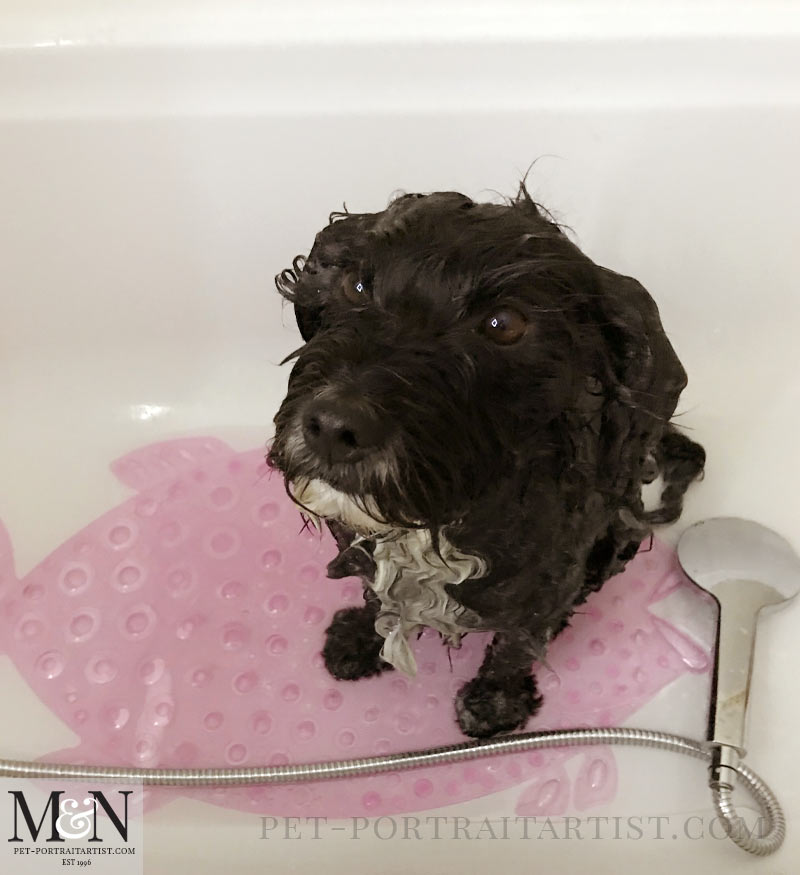 Are you enjoying our blog? Why not sign up to our Melanie's Monthly News, which comes right into your inbox each month! You can sign up at the bottom of our website or at the top of the blog. Please don't forget to subscribe to our YouTube Channel too. You are more than welcome to comment below, we love hearing from our readers!

You May Also Like
February 22, 2018
December 1, 2016
October 30, 2019