Pencil Pet Portrait of Bramble
October 28, 2019
Welcome to my latest piece of artwork, a pencil pet portrait of Bramble. Commissioned by Richard for his wife birthday as a surprise. Framed using our Madison Slate frame. One of my favourite frames for my drawings as the blue slate colours work really well with the graphite pencil tones.
Dear Melanie,
The frame has really set the picture off, thank you so much for this – I am sure that Wendy will be so thrilled with this. May I take this opportunity in thanking you so much for all you have done. Hopefully we will use you again in the near future for other dog portraits.
Kind Regards
Richard xxx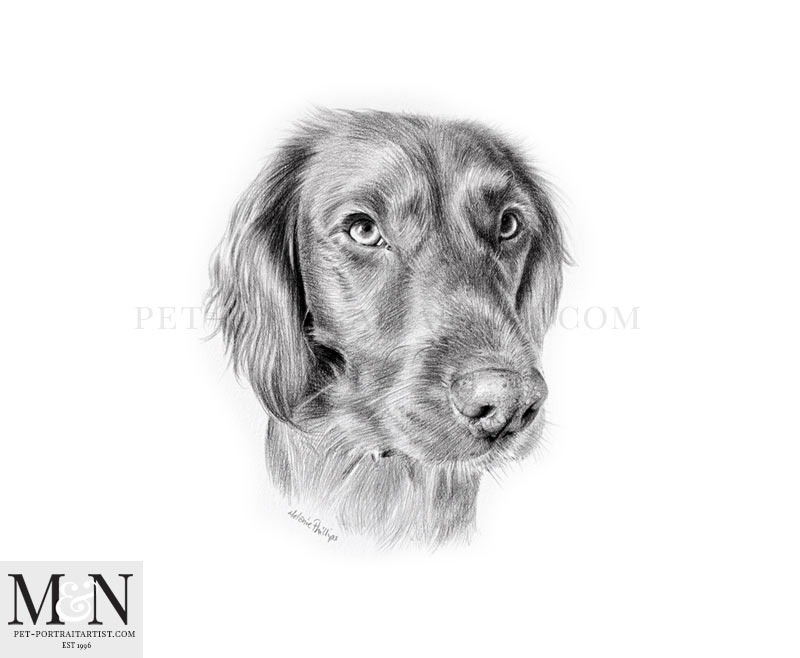 The portrait was an 8 x 6 pencil drawing and the frames aperture was 9 x 7 so it makes for a lovely sized portrait. The photos below show the portrait on my plan chest with my pencils prior to framing. I really love taking photos of my drawings this way as it shows them in a much more natural light. Plus it gives scale with the pencils.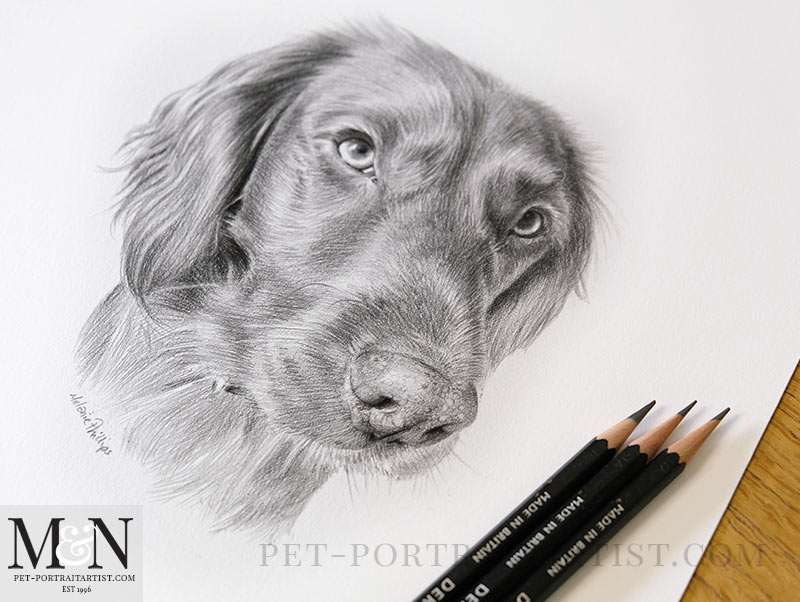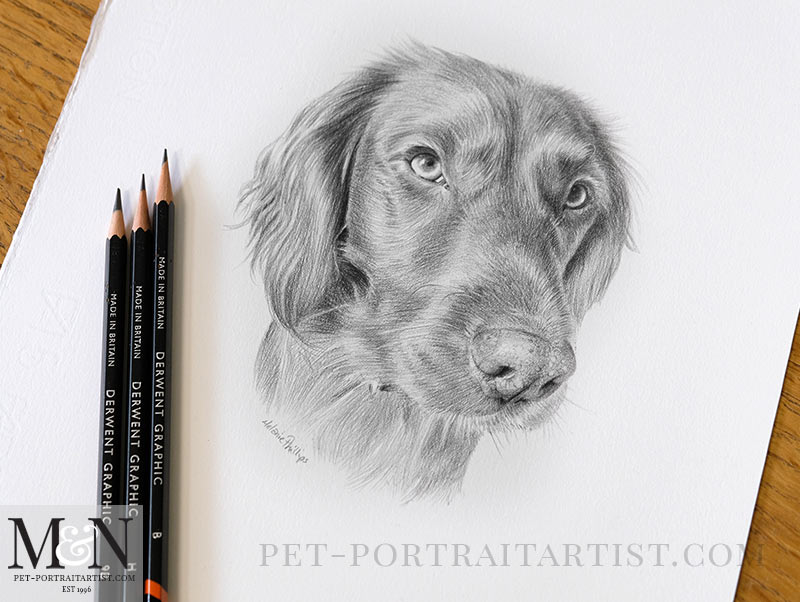 Pencil Pet Portraits
I really hope that my pencil pet portraits creates a unique and timeless way to capture your beloved pet. Drawn with precision and care, these portraits can highlight the intricate details that make your pet special, from the texture of their fur to the sparkle in their eyes.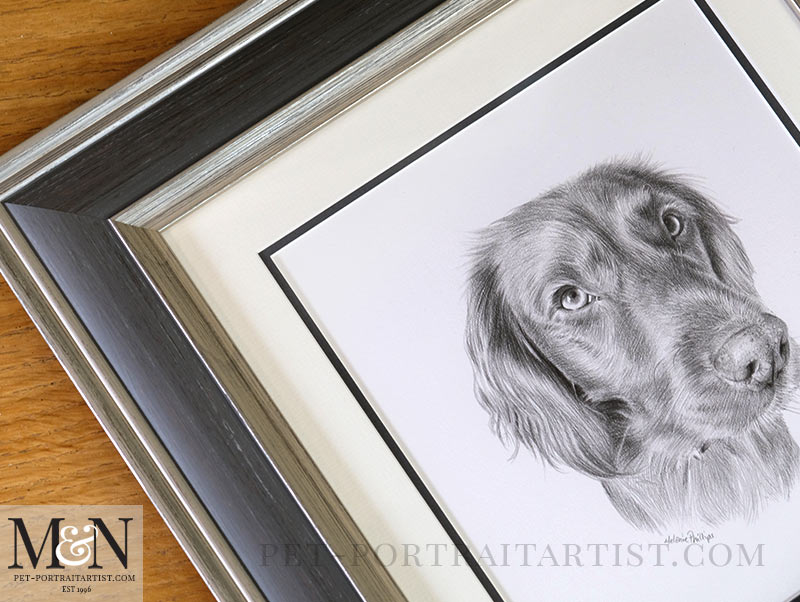 I feel that the beauty of a pencil drawing lies in its simplicity and elegance. The monochromatic palette allows me to focus on form, light, and shadow, creating a depth and realism.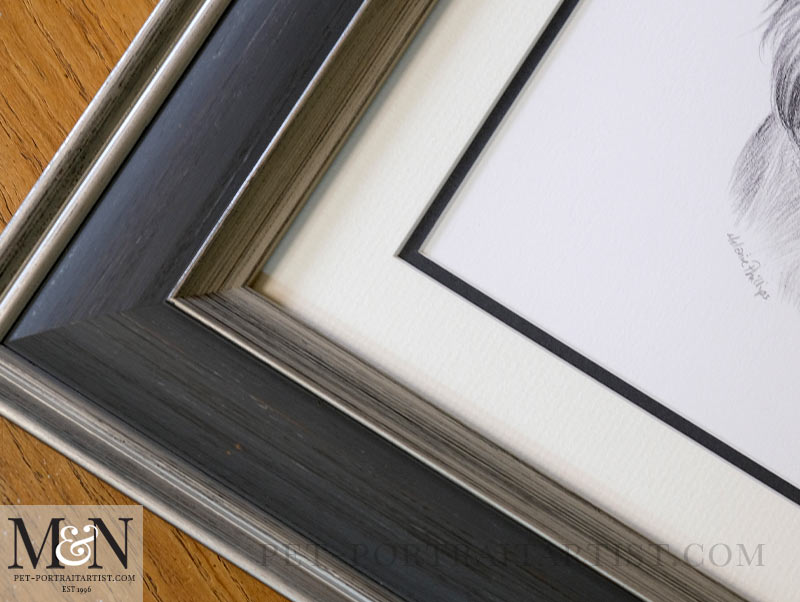 Whether it's the playful pose of a dog, the graceful poise of a cat, or the majestic stance of a horse, a pencil pet portrait can immortalise these precious moments in a piece of art. It's not just a drawing, but a celebration of the bond between you and your pet, a keepsake that you can cherish for years to come.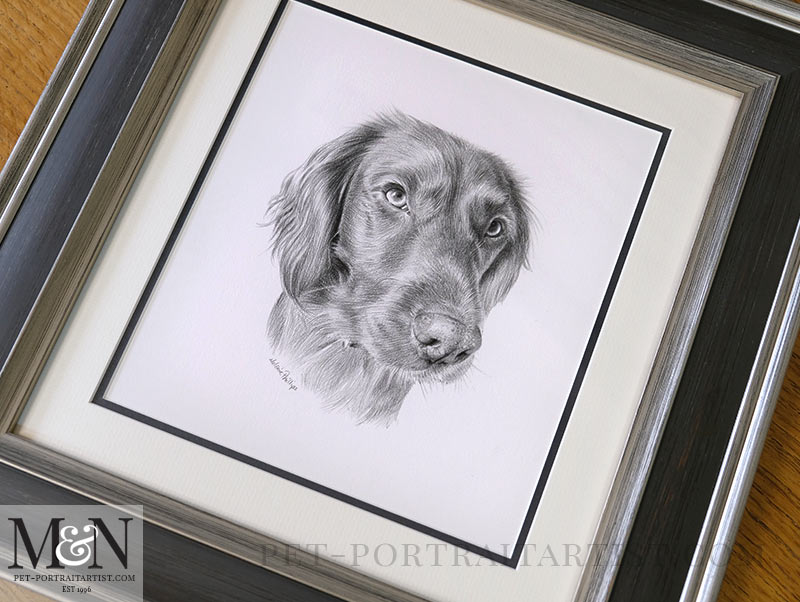 Moreover, commissioning a pencil pet portrait can be a thoughtful gift for a fellow pet lover, providing them with a unique memento of their furry, feathered, or scaled friend. It's a gift that speaks volumes about the thought and care put into it. Email me at any time if you would like a pencil pet portrait of your dog, cat or horse. I would love to work with you.
Are you enjoying our blog? Why not sign up to our Melanie's Monthly News, which comes right into your inbox each month! You can sign up at the bottom of our website or at the top of the blog. Please don't forget to subscribe to our YouTube Channel too. You are more than welcome to comment below, we love hearing from our readers!

You May Also Like
April 29, 2018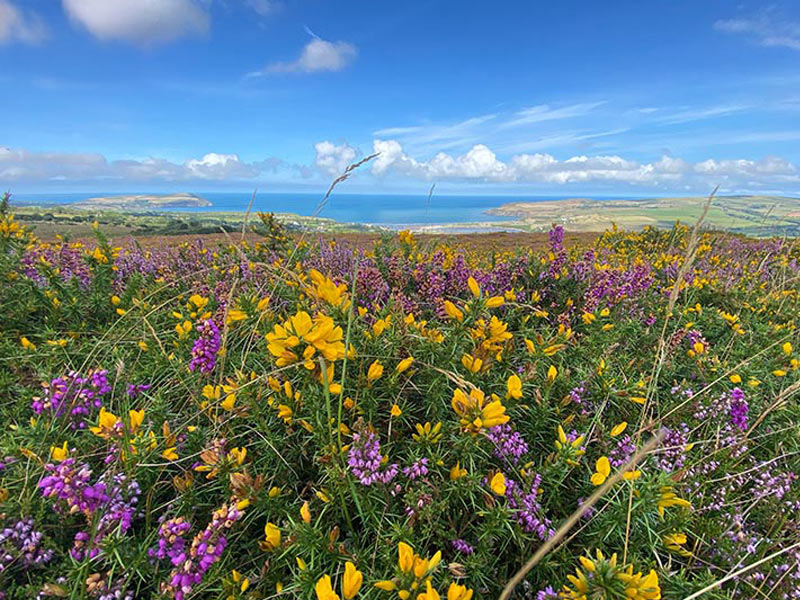 August 29, 2022
July 29, 2018