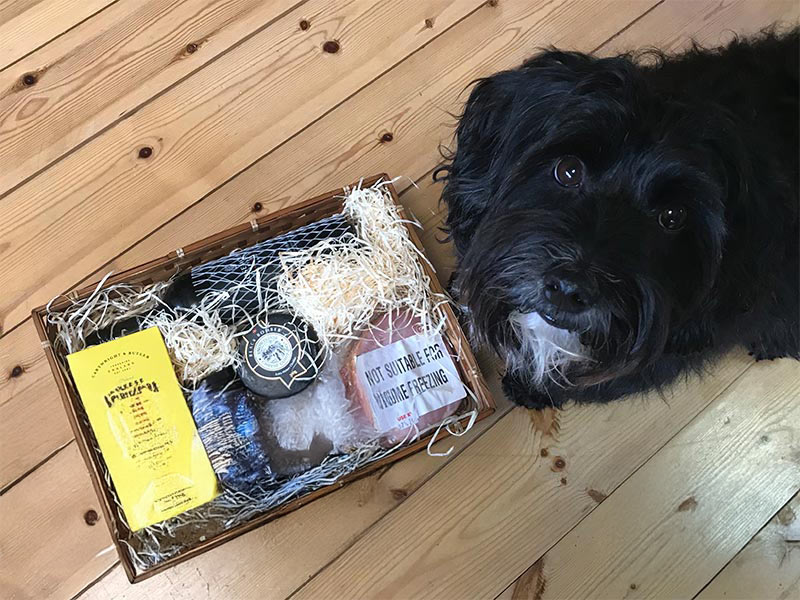 Melanie's January Monthly News
January 30, 2020
Welcome to Melanie's January Monthly News – Happy New Year 2020! We hope that you all had a lovely festive season and New Year.

We are now in our 23rd year for our pet portraits business! This month has flown so fast. Work was busy before Christmas and has overspilled in to January quite nicely keeping us out of mischief and in the studio.

Our blog might be a little different this year. I will be making one large blog post per month instead of a number of smaller individual posts. With my limited time in the studio for admin, it can be tricky to keep up with the blog as well as Instagram and facebook. We have lots of followers on each platform so I want to make sure I keep everyone happy. I will be posting what's happening in the studio with our recent artwork along with photos of when we go on our little travel adventures.

If you would like to see more of our work, head over to our Instagram – @petportraitartists and our Facebook – @petportraitartists. You don't need to be a member to see what we are posting, if you are, then follow us!
Thank you gift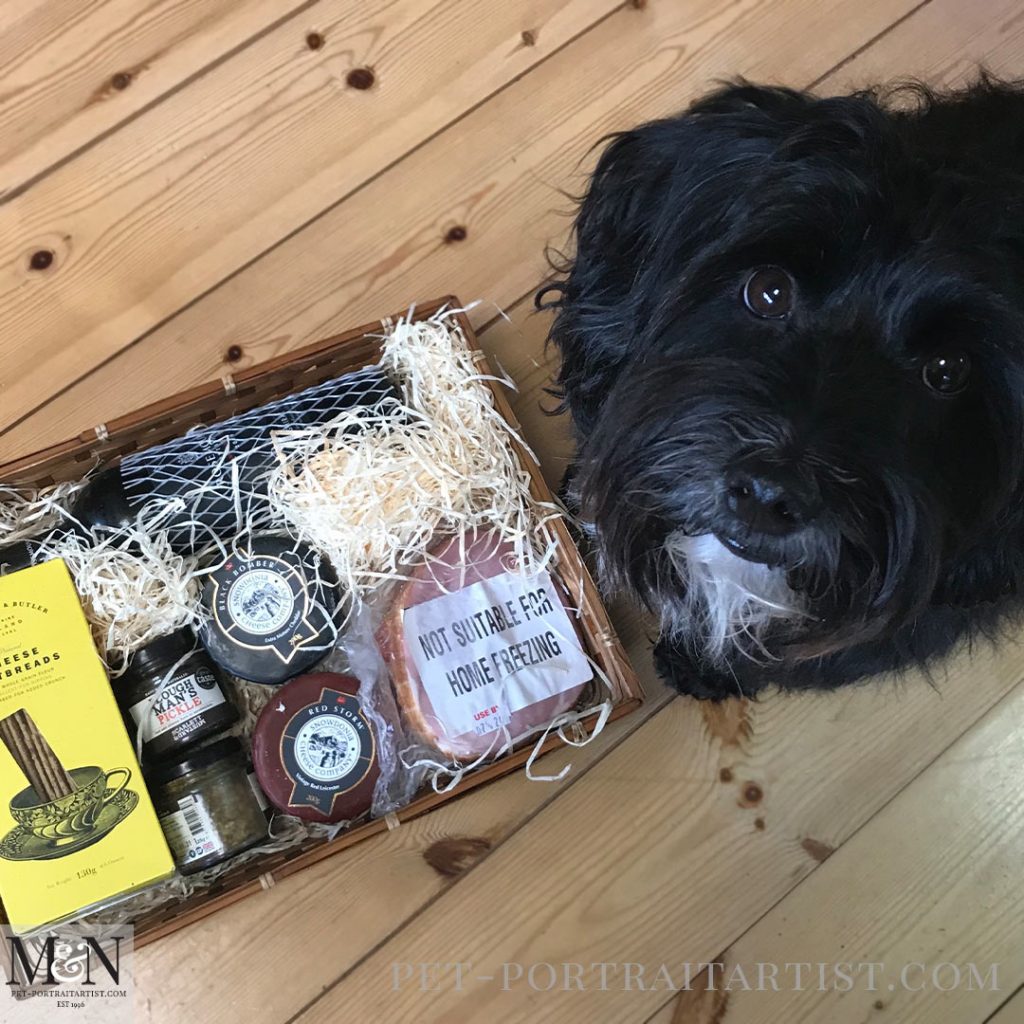 The photo above is a lovely and very cute photo of our dog Lily posing – very 'hopefully' next to an amazing hamper. We received it as a thank you gift. I couldn't resist taking a photo and yes it is all very yummy too!

We haven't had time to get out and about as such this year yet. The weather hasn't been all that great, plus we have had colds too. I hope to have some photos for you to see next month of our days out and about as we do have plans – as long as the weather holds!
Our Recent Artwork
Before Christmas we were both very busy creating pencil and oil portraits for clients to give as presents. We weren't able to post any of them on our blog or social media, as most of them were for surprises. However we can post them now! Here are a few of our favourites from November and December. The first is of Molly. It is a 10 x 8 inches painting framed in our Bayswater Frame.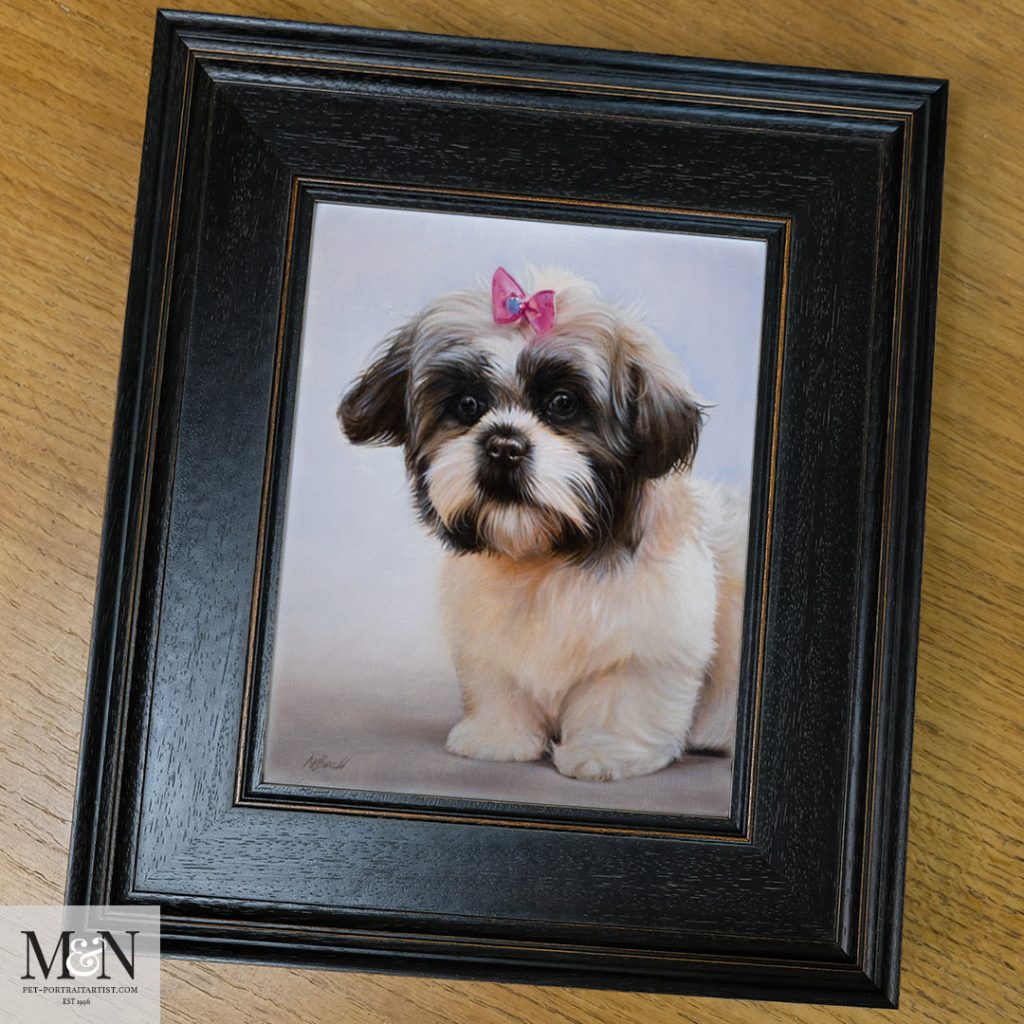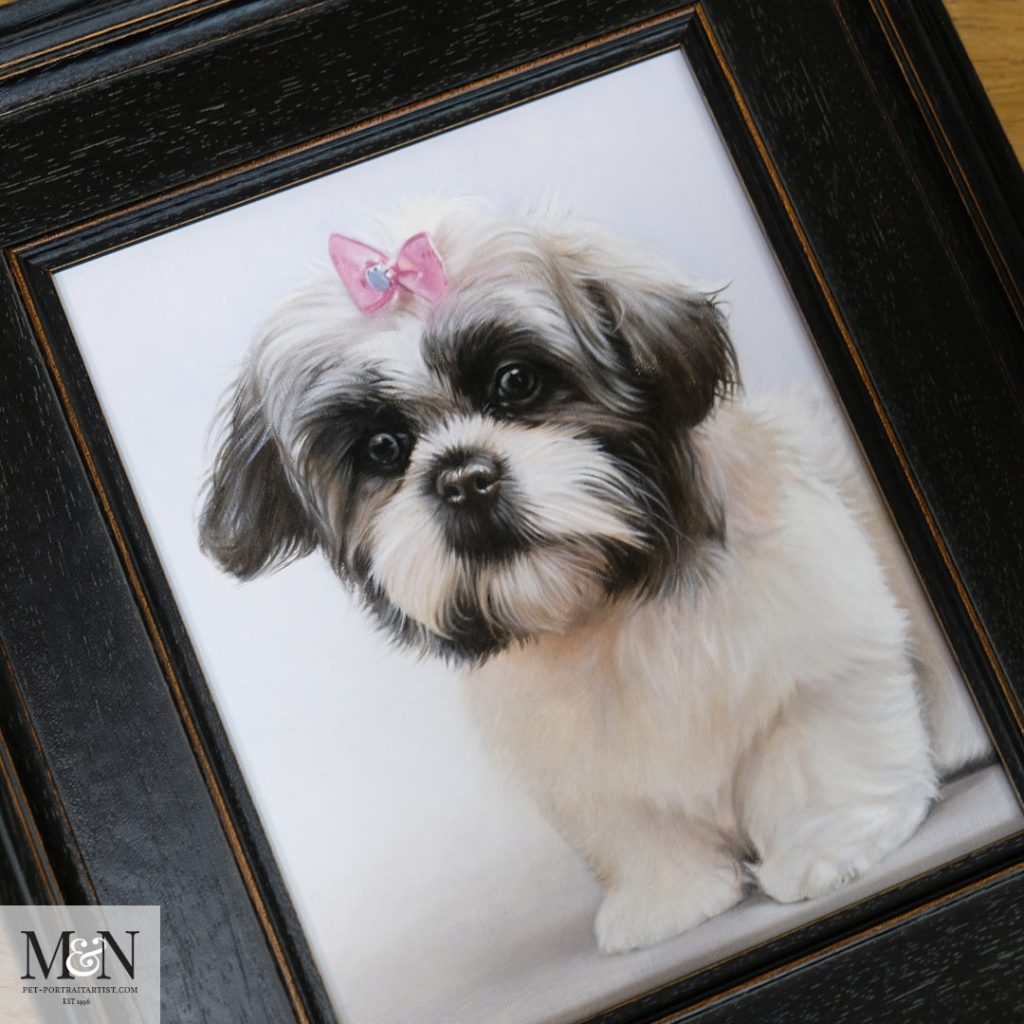 Memphis the French Bull Dog was commissioned as a gift for Christmas. It was framed using the Albany Onyx Frame. You can see a few photos of the drawing, with a photo of it framed along with a couple of photos of the portrait with Memphis when it was presented to the recipients. They were absolutely delighted!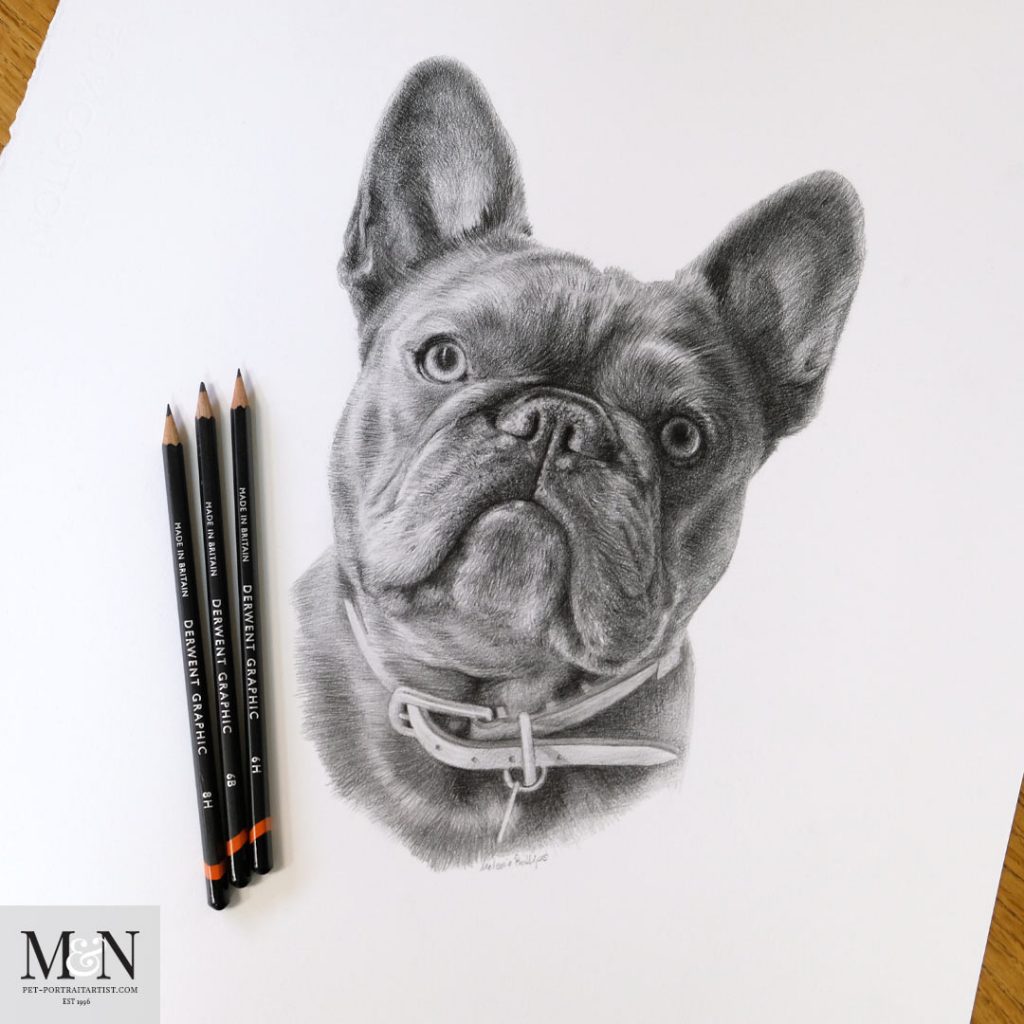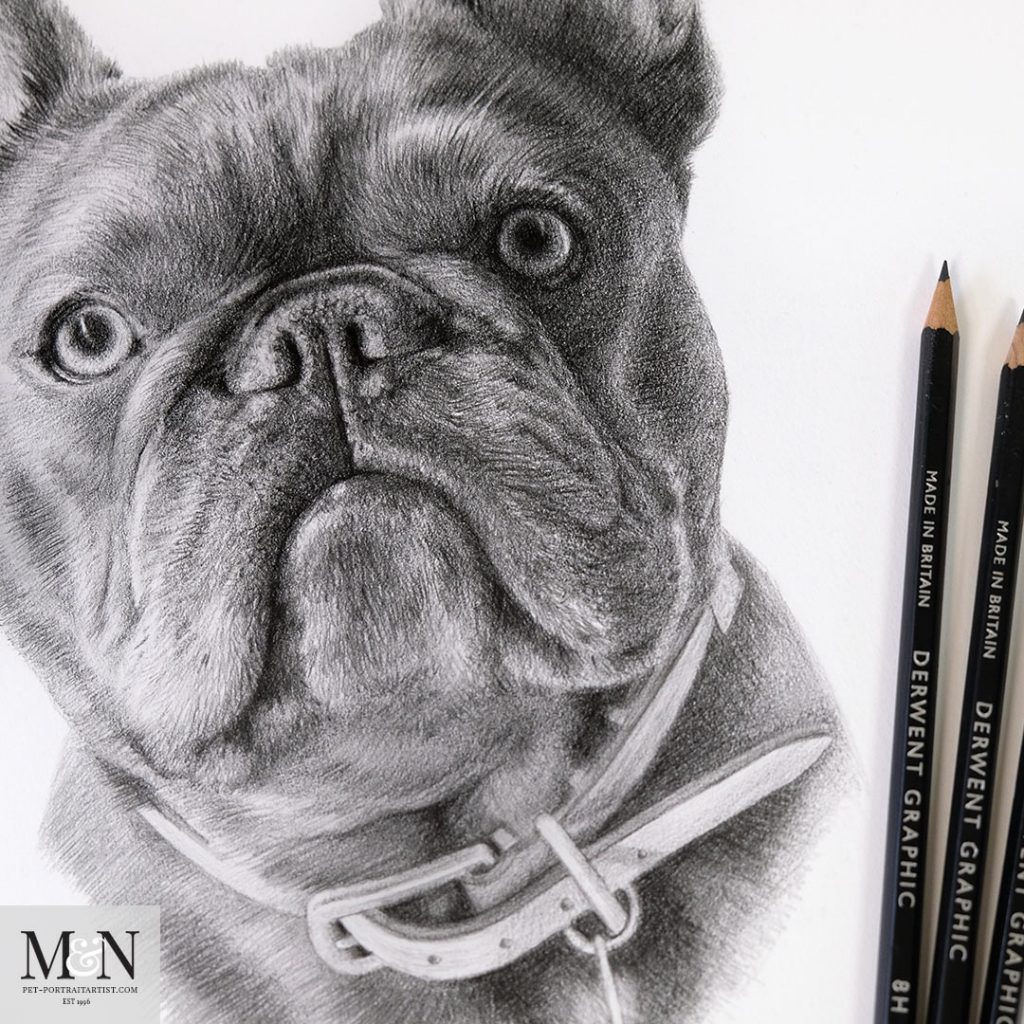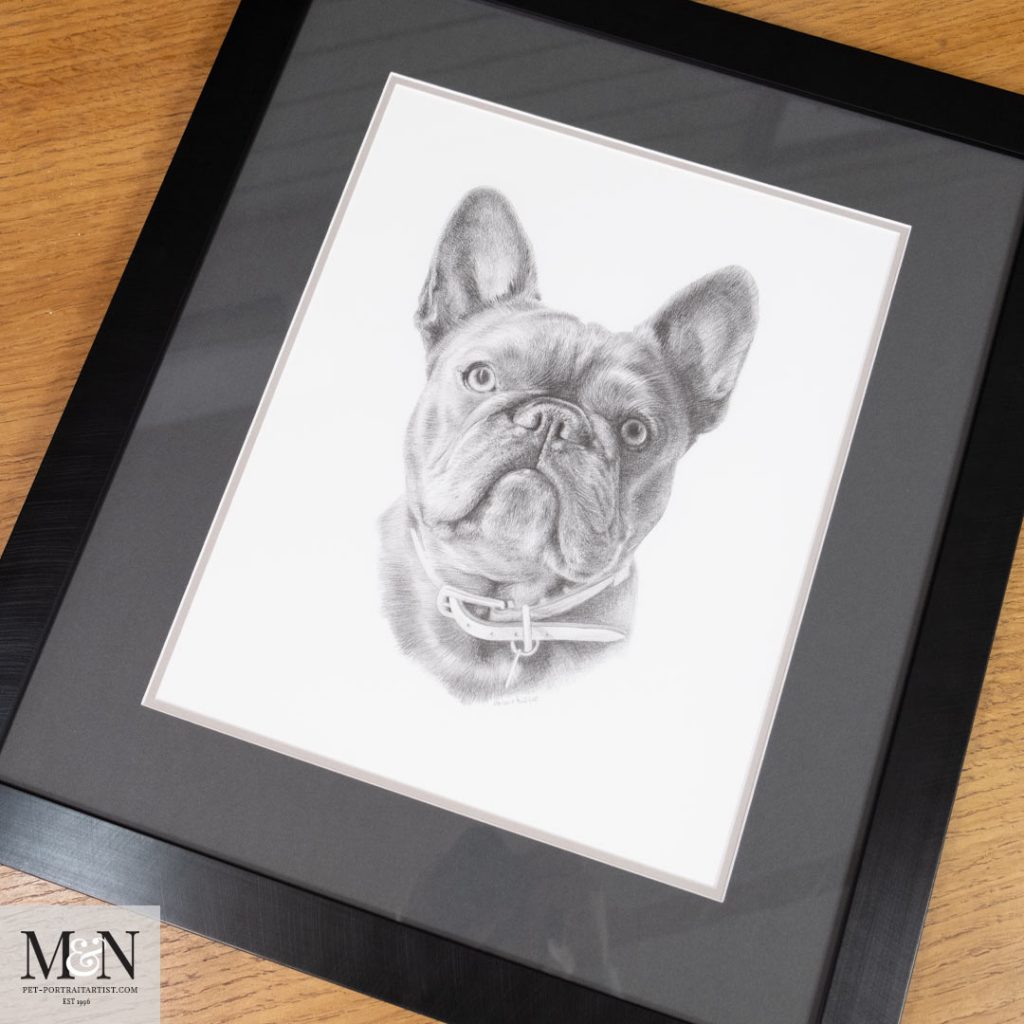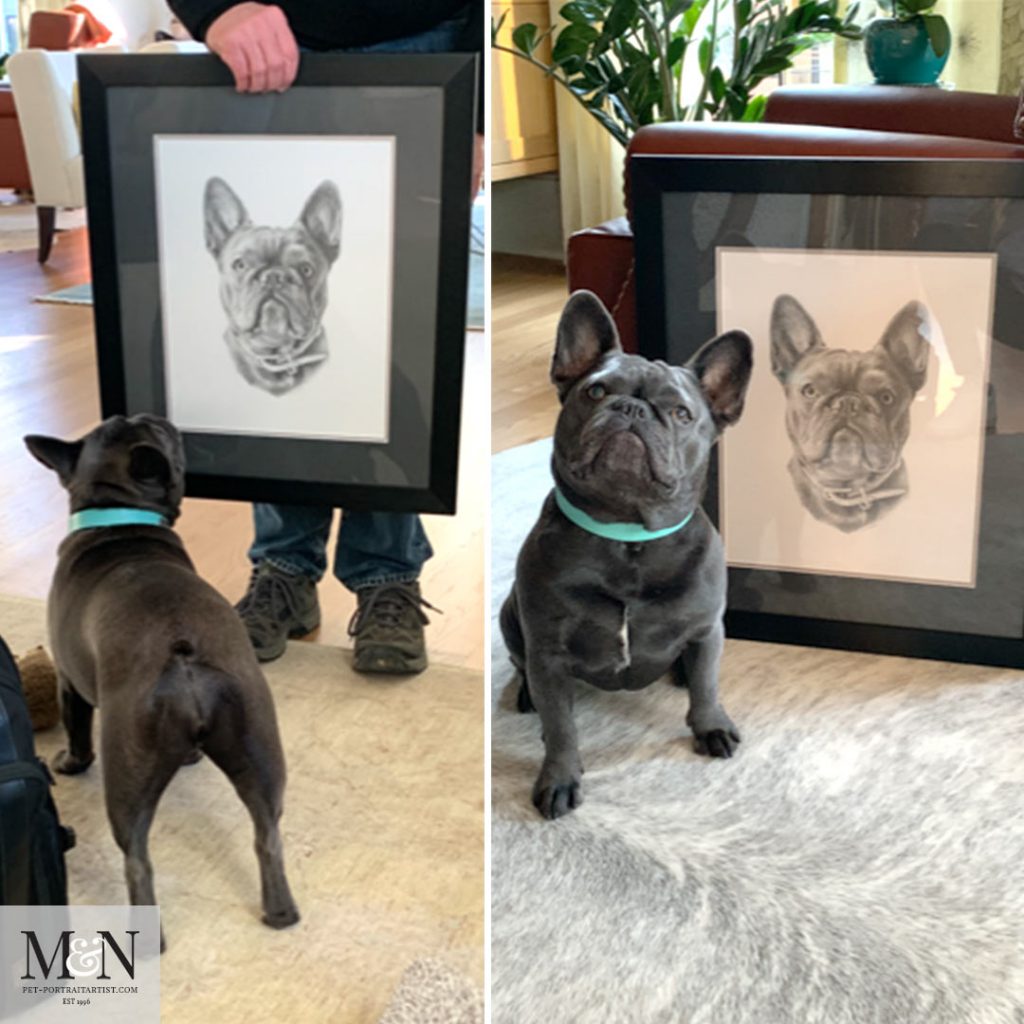 Melanie's January Monthly News – 8″ x 6″ Framed Drawings
My little 8 x 6 drawings have become very popular and I did a few just before Christmas for people to give as gifts. The first below of Enzo the cat shows him holding a dressing gown tie in his mouth. Framed using the Osbourne frame, which is my absolute favourite frame for this size. The second drawing down is of Berti and was frame using our Sandringham silver frame. You might like to read about Bramble who was also an 8 x 6 framed portrait.

Finally, we hope that you have enjoyed reading our January Monthly News. If you would like to commission your own portrait, drop us a line or message us from our website today.
Are you enjoying our blog? Why not sign up to our Melanie's Monthly News, which comes right into your inbox each month! You can sign up at the bottom of our website or at the top of the blog. Please don't forget to subscribe to our YouTube Channel too. You are more than welcome to comment below, we love hearing from our readers!

You May Also Like
May 4, 2019
October 30, 2019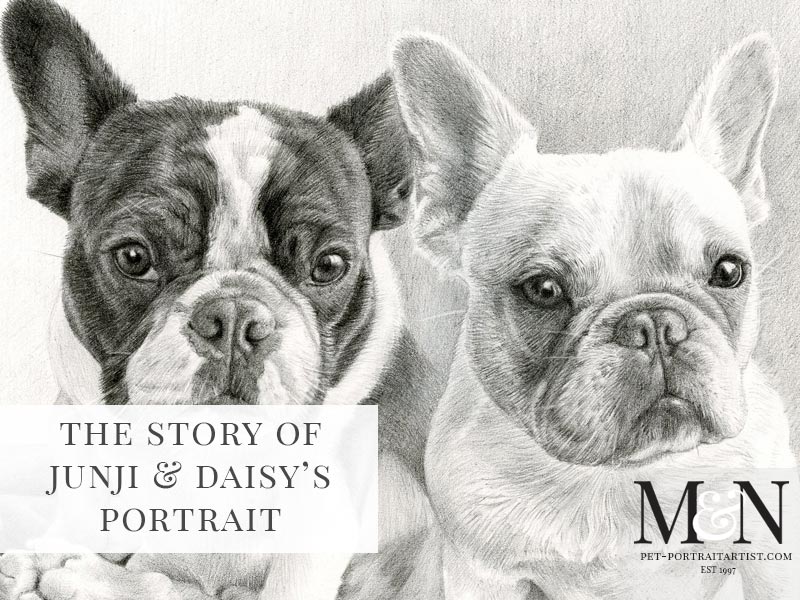 September 11, 2014