Pencil Drawing of Bramble
October 28, 2019
Welcome to my Pencil Drawing of Bramble. Commissioned by Richard for his wife birthday as a surprise. Framed using our Madison Slate frame. One of my favourite frames for my drawings as the blue slate colours work really well with the graphite pencil tones.
Dear Melanie,
The frame has really set the picture off, thank you so much for this – I am sure that Wendy will be so thrilled with this. May I take this opportunity in thanking you so much for all you have done. Hopefully we will use you again in the near future for other dog portraits.
Kind Regards
Richard xxx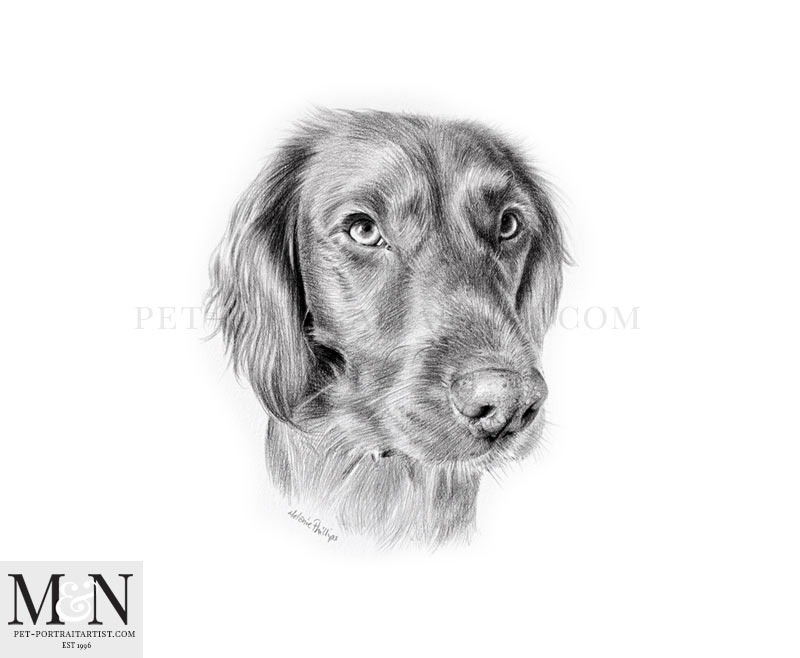 The portrait was an 8 x 6 pencil drawing and the frames aperture was 9 x 7 so it makes for a lovely sized portrait. The photos below show the portrait on my plan chest with my pencils prior to framing.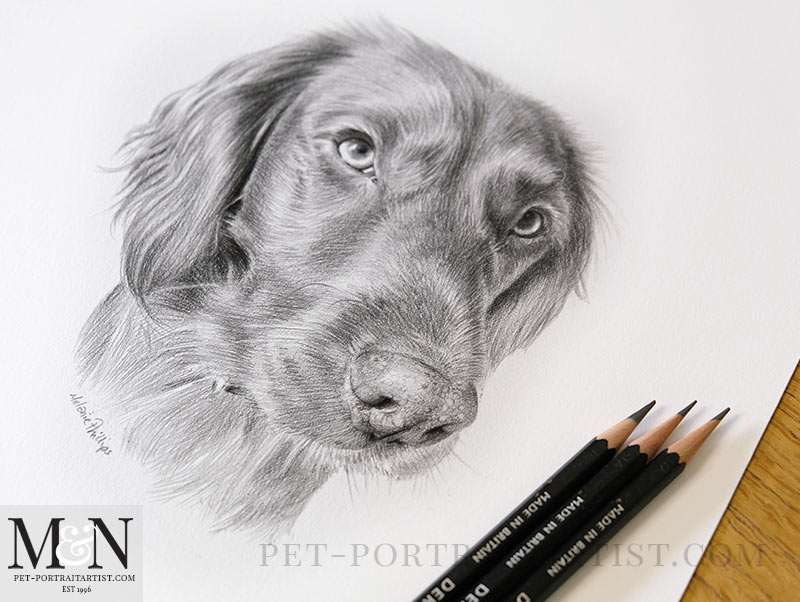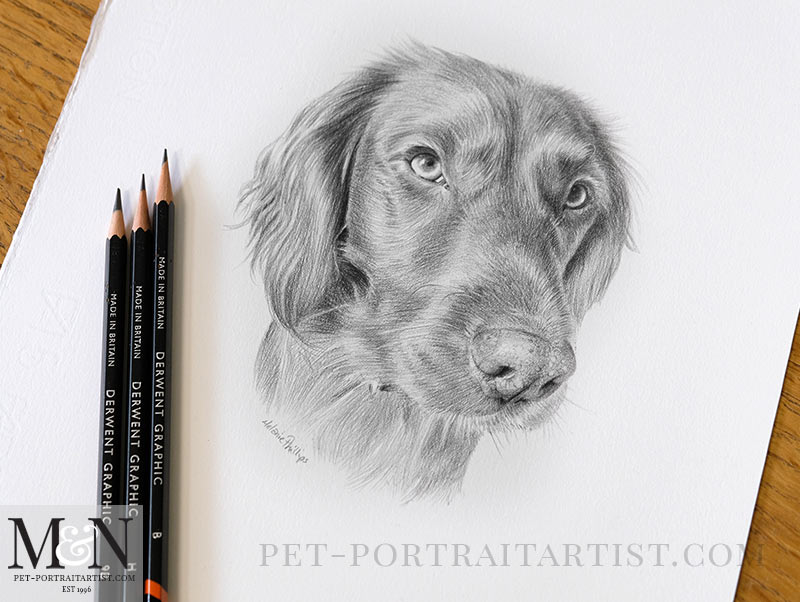 Madison Frame
Richard requested it to be framed using the Madison Slate frame. You might like to see a larger portrait framed in it too, for instance the Boxer Dog Drawing I drew last year with the engraved plaque looks beautiful. As you can see the overall appearance of the frame is a smooth matt surface so that there isn't too much shine to take away from the artwork. The dark grey inner mount adds lovely of detail between the frame and the artwork.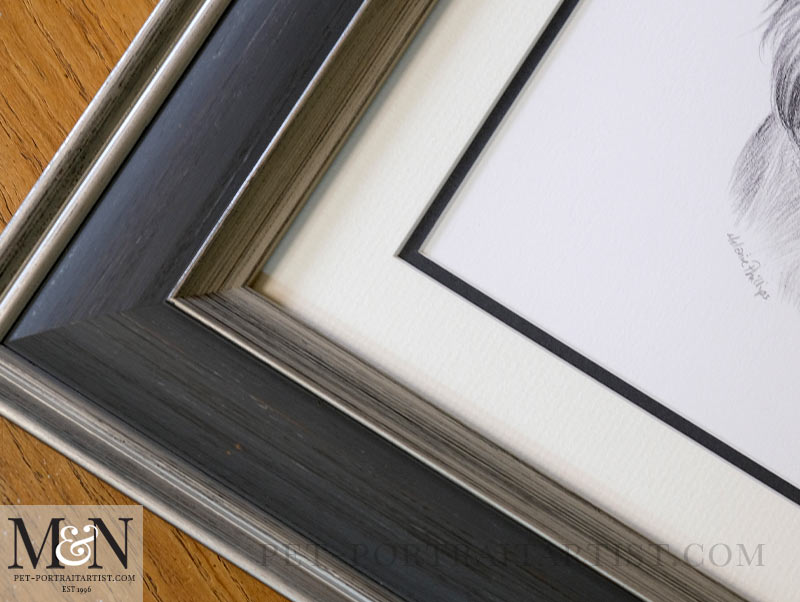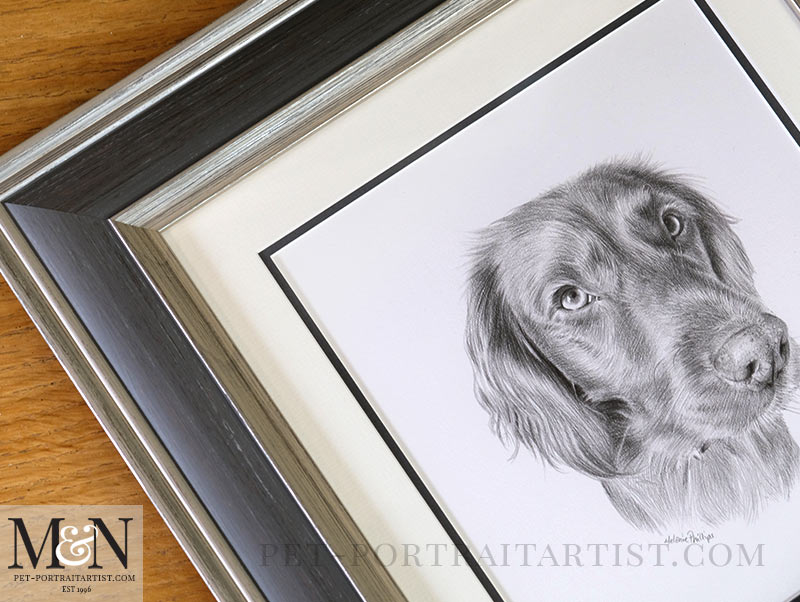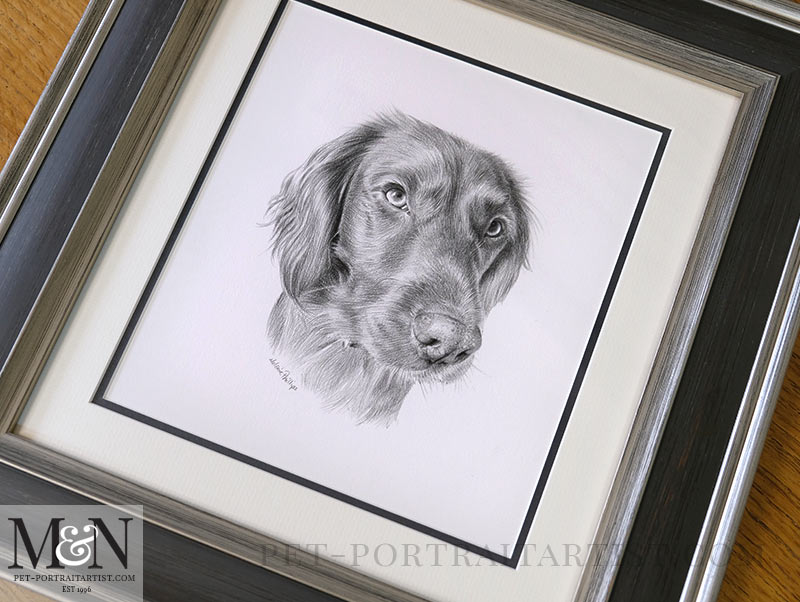 Why not sign up to our Monthly newsletter accessible at the bottom of our website which comes out on the 1st of each month. Catch up on news from our Art Studio! Please don't forget to subscribe to our YouTube Channel too, follow our Instagram @petportraitartists and Facebook @petportraitartists . You are more than welcome to comment below too, we love hearing from our readers!

You May Also Like
September 20, 2017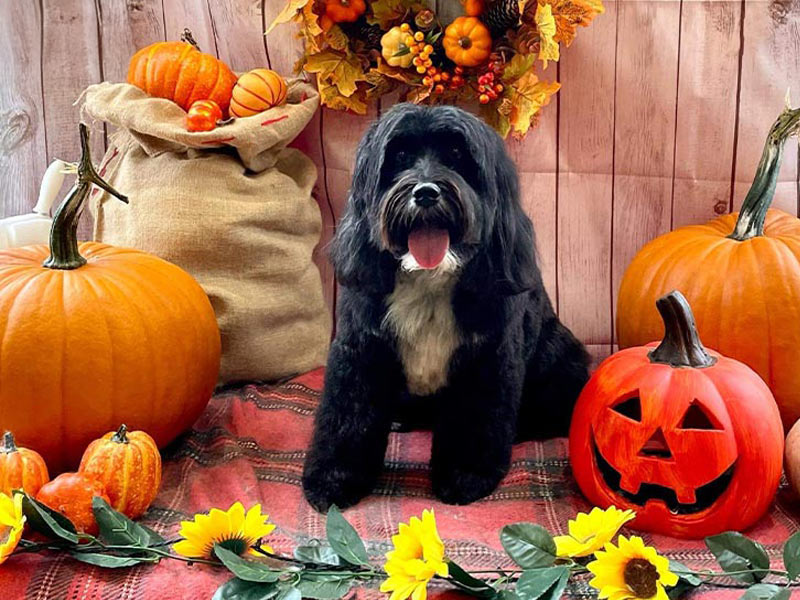 October 30, 2022
December 6, 2018