Golden Retriever Oil Painting
October 30, 2019
Welcome to the Golden Retriever oil painting of H. Nicholas traditionally hand painted the portrait on Italian Linen canvas. Our client commissioned the painting as a Christmas surprise for his wife. We love it when clients get in early for their paintings. Good job too! We are now taking bookings for January.
The portrait of H is a 12 x 10 inches oil painting. You can see the finished painting below as well as some photos of it framed. Read a lovely email from our client Mal….
Melanie & Nicholas 

I have this morning recieved the portrait of H all in great condition. I am extremely pleased with the overall detail and quality of the whole portrait. It is truly amazing, the frame and portrait all go together superbly well. Thank you both so much for literally a fine piece of art.

Kind regards
Mal.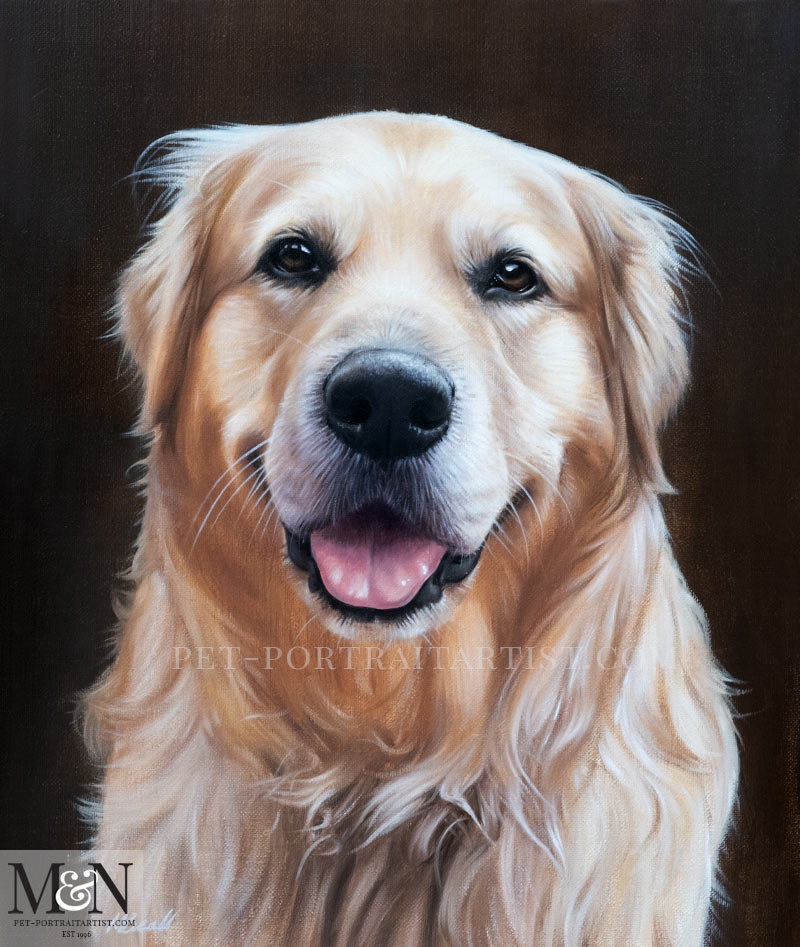 Golden Retriever in Progress
We take photos fo the paintings in progress for our clients to view. I email a number of stages over the weeks the painting is on Nicholas' easel. Here is an early stage of the painting showing the paintbrush and Nicholas' hand!
Golden Retriever Oil Painting Framed
I took a quick video prior to packing the painting which you can see below. It was just a hand help video on my iPhone without my gimbal so it is a little more shaky than usual. I also find it difficult to move and focus, I do wish iPhones had autofocus. Wouldn't that be amazing. Perhaps for their next version!
The frame is beautiful and really stunning. It is our Belgravia frame and you can read about it on our website – Belgravia Frame. The photos below show it a lot greener than in reality, it probably is close to the original colour in the video above. It is so well made. In addition, the frames are all bespoke and hand made for us by amazing carpenters and craftsmen. We wouldn't be without them for framing our work.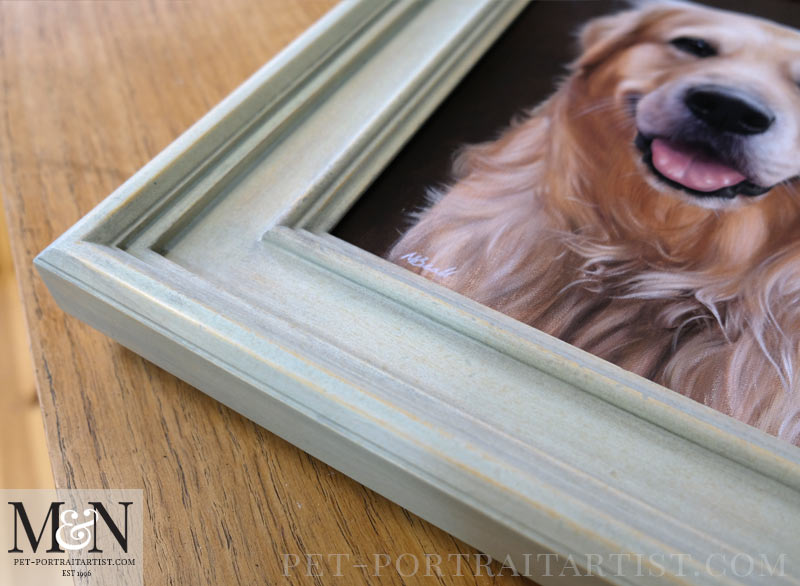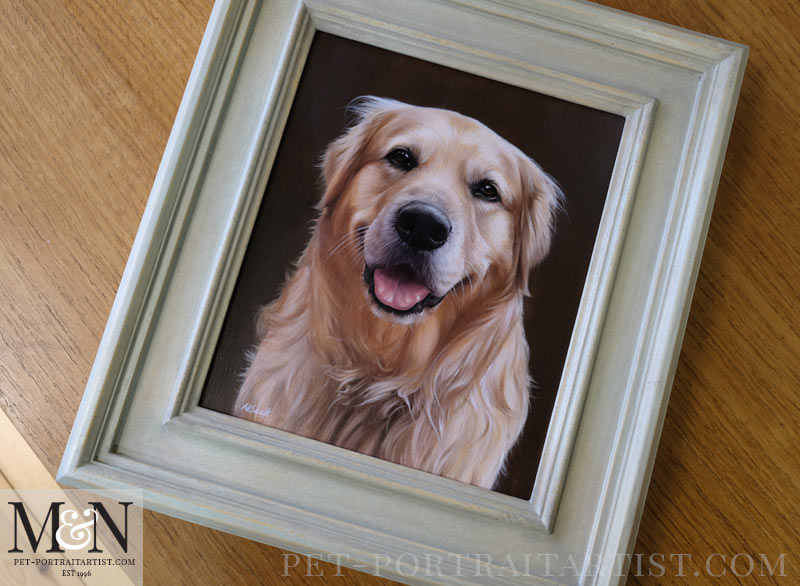 If you would like to see a double Golden Retriever portrait, take a look at another repainting Nicholas created this year for clients in Guernsey. Golden Retriever Pet Portraits. It was framed in our Highgate Frame and as a result was similarly well received by our clients. In conclusion, this was one of our favourite portraits this year. We also hope that Mals' wife will be absolutely thrilled this Christmas!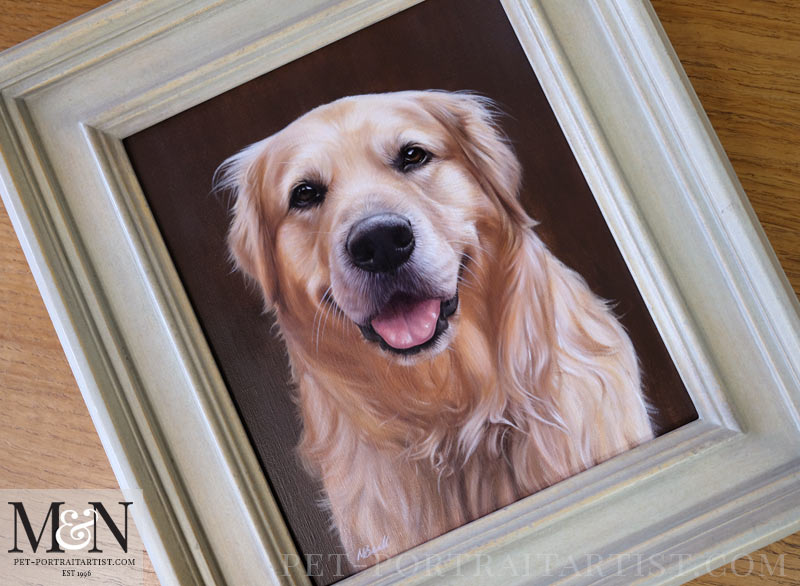 Why not sign up to our Monthly newsletter accessible at the bottom of our website which comes out on the 1st of each month. Catch up on news from our Art Studio! Please don't forget to subscribe to our YouTube Channel too, follow our Instagram @petportraitartists and Facebook @petportraitartists . You are more than welcome to comment below too, we love hearing from our readers!

You May Also Like
December 12, 2015
April 29, 2018
December 3, 2015