Golden Retriever Pet Portraits
August 29, 2019
Welcome to the latest Golden Retriever Pet Portraits commission of dogs Monty and Mungo. Nicholas was commissioned by clients in Guernsey to paint their two beautiful dogs, one of which Monty, had sadly passed away. The portrait would serve as a wonderful memory of when they were both best friends together.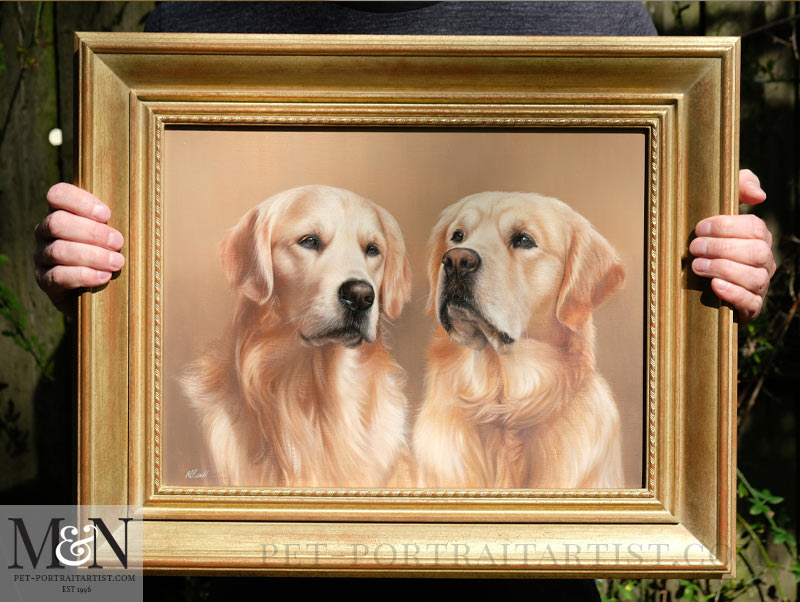 Dear Melanie and Nicholas,
The painting has just arrived and been unpacked, Anthony was quite emotional and thrilled with it. The frame does it justice and as soon as we have hung it we will send you a photo of it in situ. Thank you so much for your time and attention to painting our much loved boys – who we will now have forever…
Jane xx
The final photo of the portrait is below and we found it incredible how this paintings colouring changed in varying lighting. Outside in the sunshine it was golden, whereas inside it could vary from warm browns too purples. So all of the photos of the painting that you see on our page, show the portrait quite differently!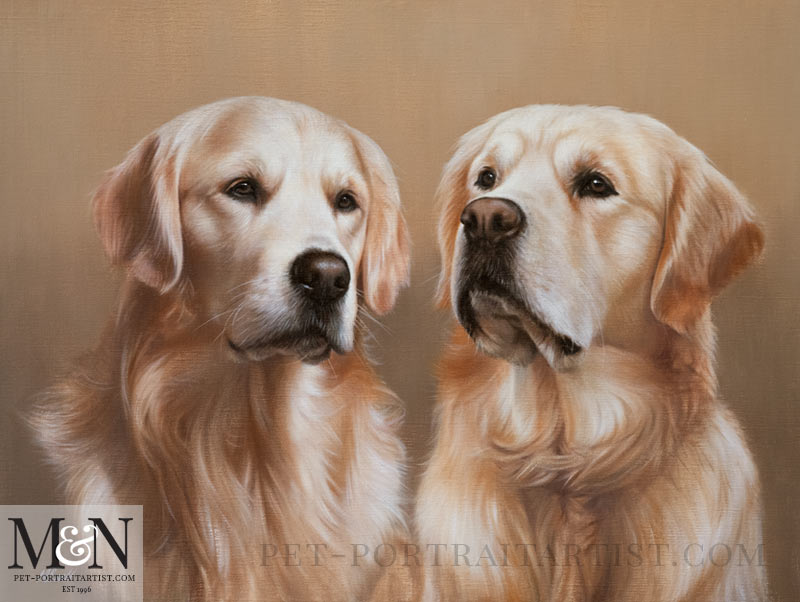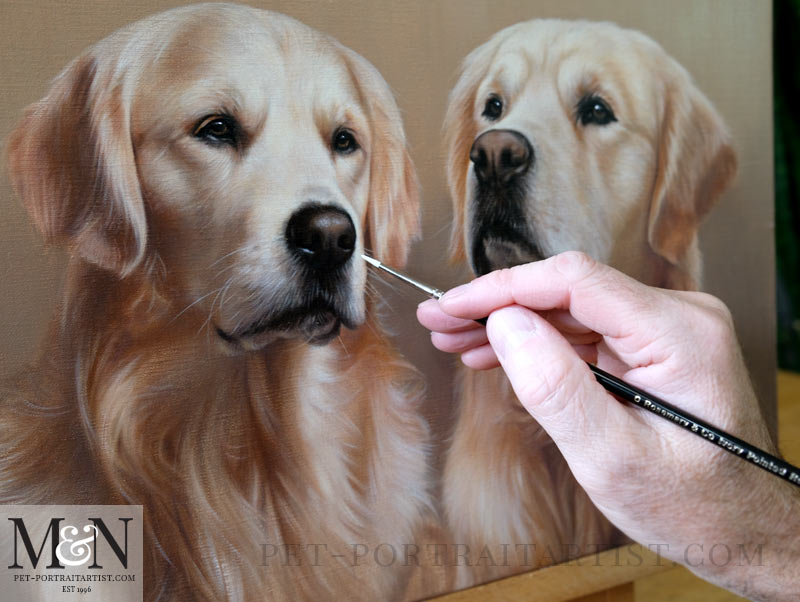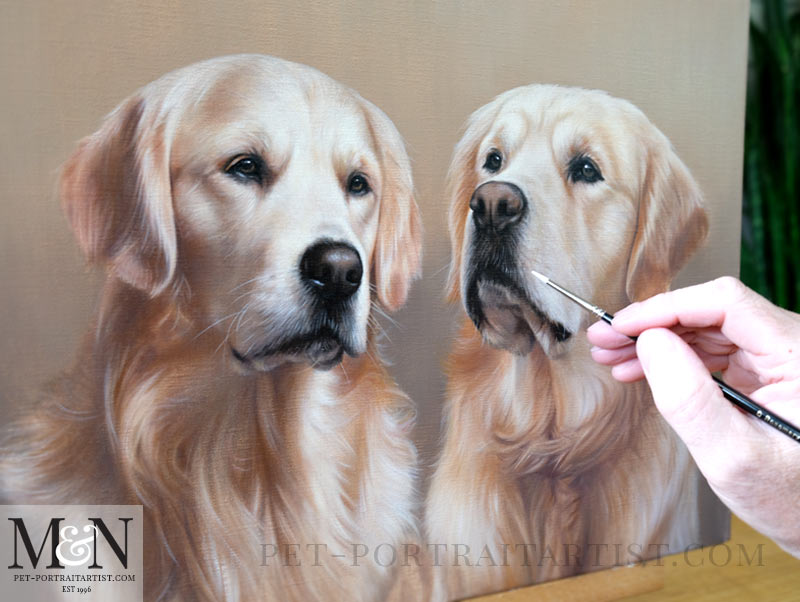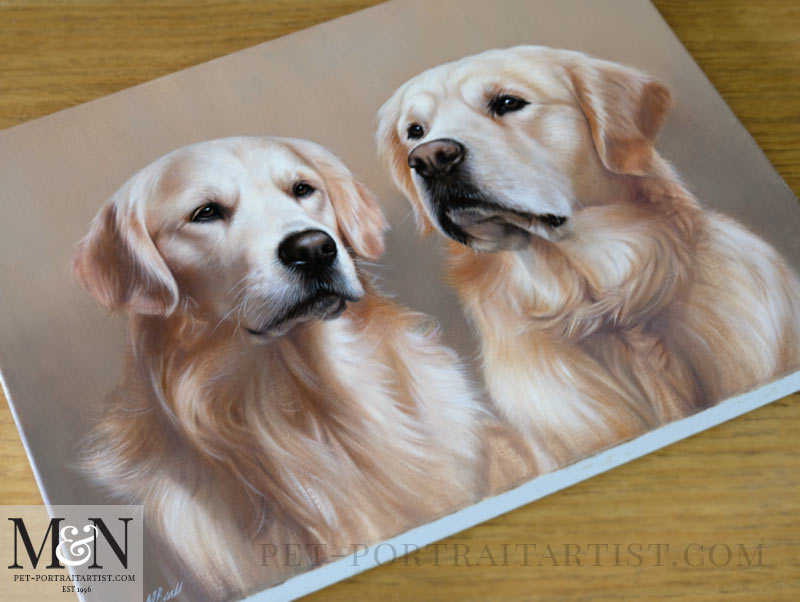 Pet Portraits in Progress
The photo below shows the painting in progress. It is just one I took while Nicholas was painting. I take all of the photos and email our clients the stages during the process. Clients love to be part of the process and are excited to receive the stages during the paintings progress.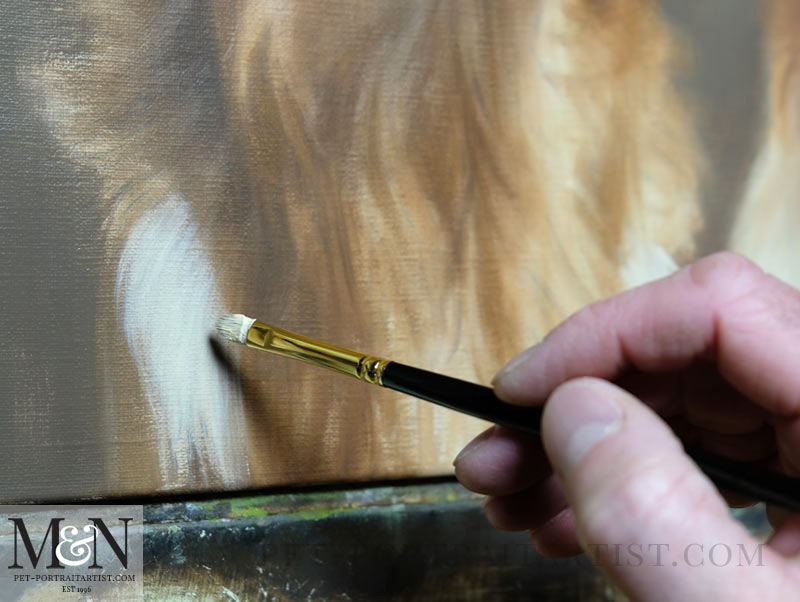 Golden Retriever Pet Portraits Framed
Our Highgate Frame is very popular with our clients and perfect for Nicholas' oil paintings. The neutral colours he uses in his work, seem to compliment perfectly – along with blues and greens which you can see in Boo's Portrait as a good example. The frames also have such a smooth sleek texture to the touch too. Our framers are amazing craftsmen! You can also watch a video of the framed painting below too!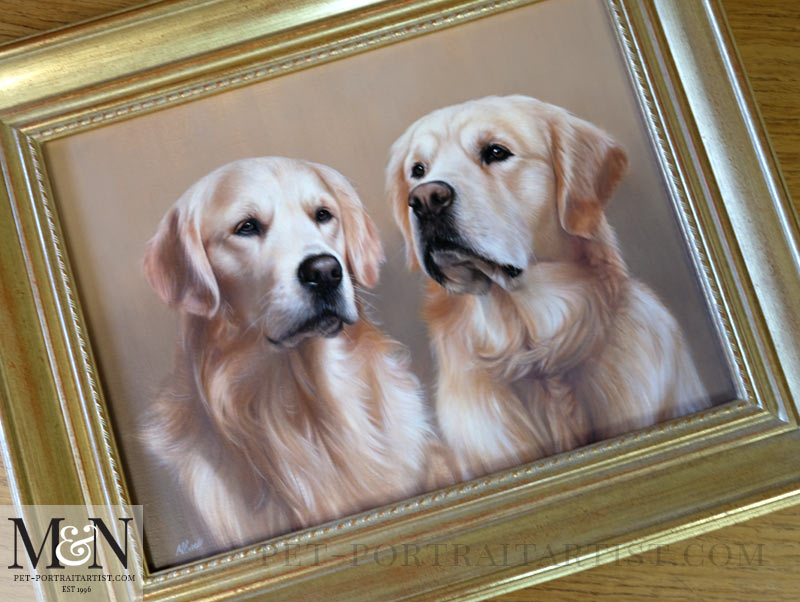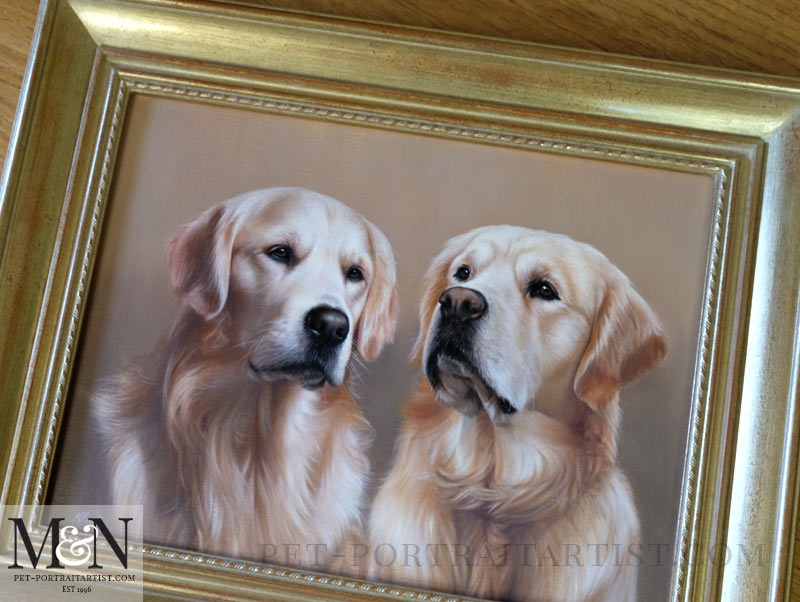 Why not sign up to our Monthly newsletter accessible at the bottom of our website which comes out on the 1st of each month. Catch up on news from our Art Studio! Please don't forget to subscribe to our YouTube Channel too, follow our Instagram @petportraitartists and Facebook @petportraitartists . You are more than welcome to comment below too, we love hearing from our readers!

You May Also Like
October 25, 2018
June 3, 2017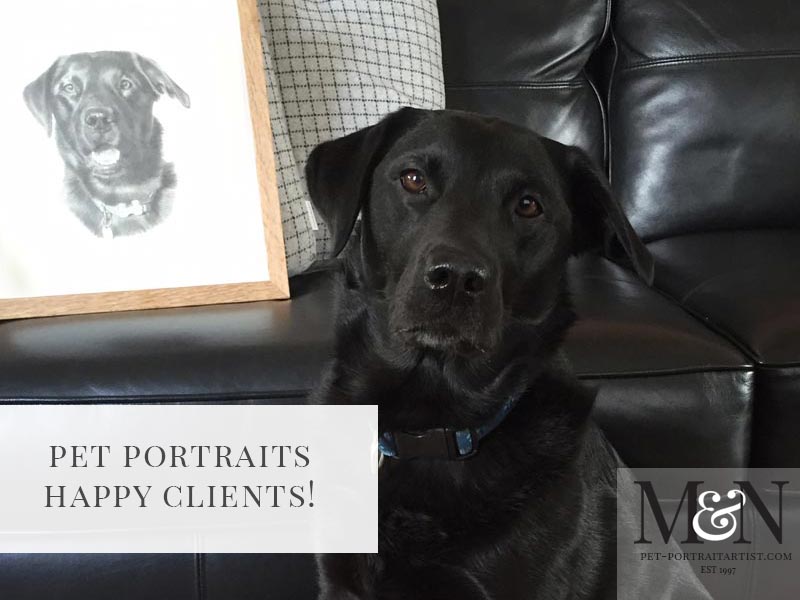 June 21, 2015