Golden Retriever Pet Portraits
August 29, 2019
Welcome to the latest Golden Retriever Pet Portraits commission of dogs Monty and Mungo. Nicholas was commissioned by clients in Guernsey to paint their two beautiful dogs, one of which Monty, had sadly passed away. The portrait would serve as a wonderful memory of when they were both best friends together.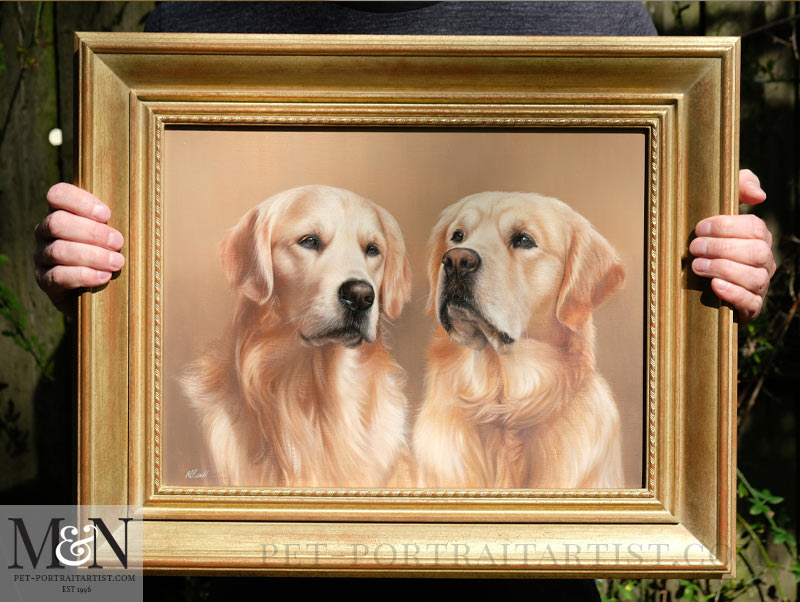 Dear Melanie and Nicholas,
The painting has just arrived and been unpacked, Anthony was quite emotional and thrilled with it. The frame does it justice and as soon as we have hung it we will send you a photo of it in situ. Thank you so much for your time and attention to painting our much loved boys – who we will now have forever…
Jane xx
The final photo of the portrait is below and we found it incredible how this paintings colouring changed in varying lighting. Outside in the sunshine it was golden, whereas inside it could vary from warm browns too purples. So all of the photos of the painting that you see on our page, show the portrait quite differently!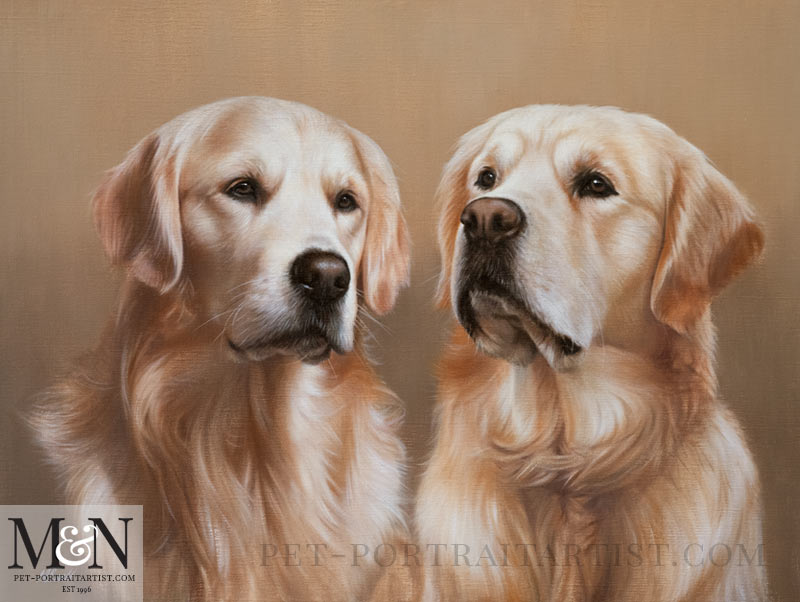 Adding The Final Details
I love taking photos of Nicholas when he is just adding the final details to the painting, or even signing his name. It also helps to add contact to the painting with his hand and brush. You get a better idea of the size of the oil painting too.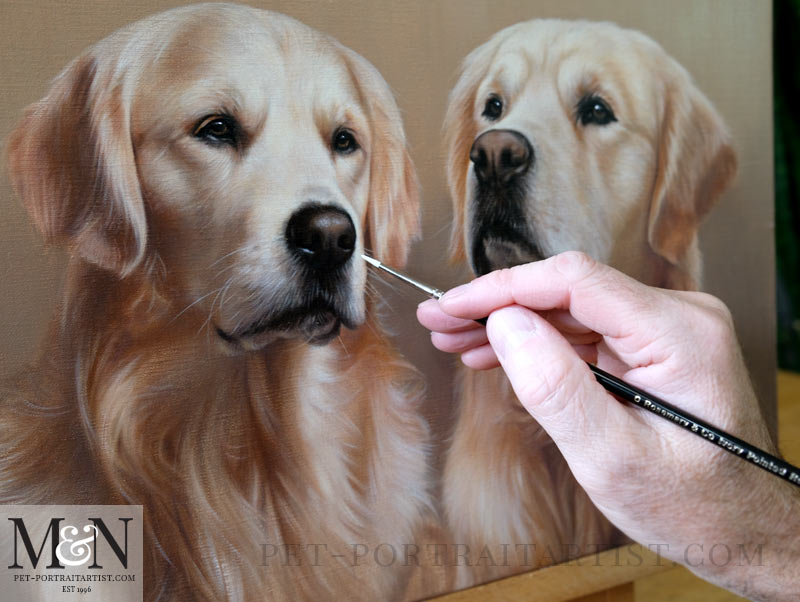 As you can see the photos of the painting on this page are slightly cooler in colour to the initial photo above taken outside in natural daylight. Our studio is located in West Wales UK and on dull days, of which we have many, it really isn't easy to take photos of our paintings. However hopefully it gives you an idea of what the portrait was like.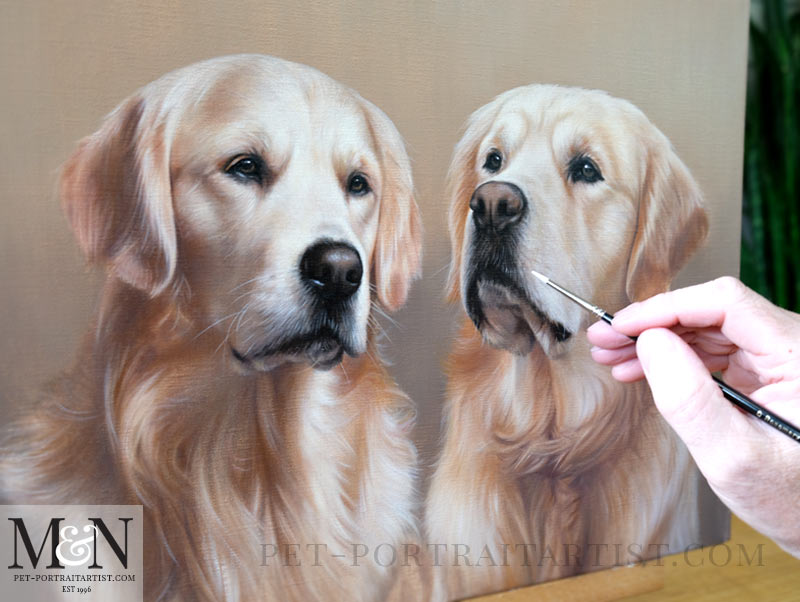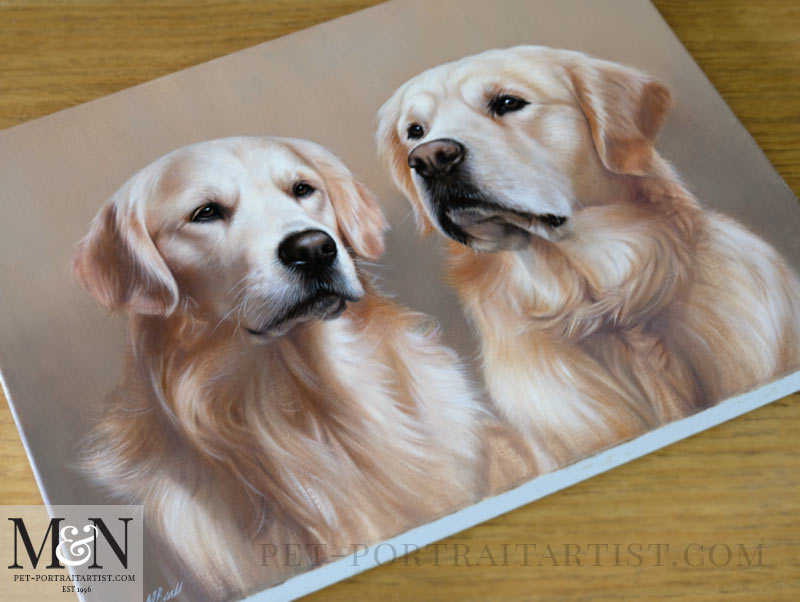 Pet Portraits in Progress
The photo below shows the painting in progress. It is just one I took while Nicholas was painting. I take all of the photos and email our clients the stages during the process. Clients love to be part of the process and are excited to receive the stages during the paintings progress.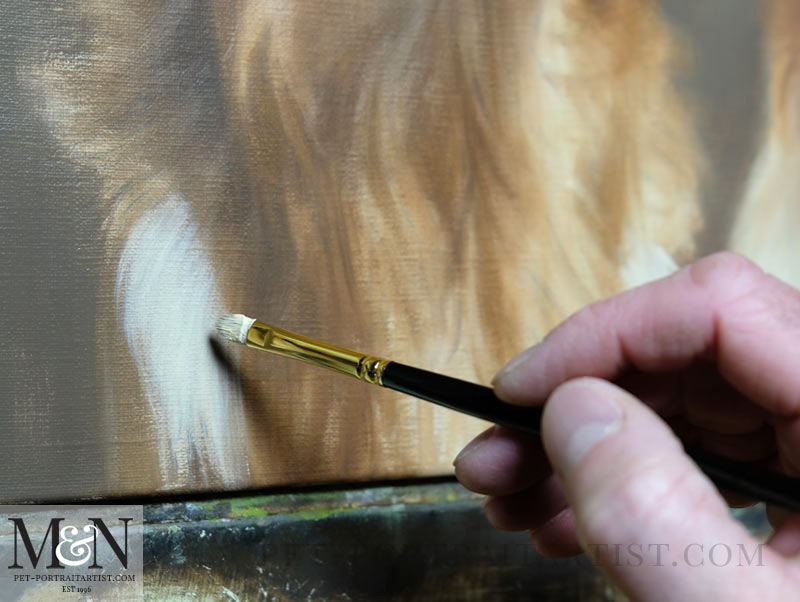 Golden Retriever Pet Portraits Framed
Our Highgate Frame is very popular with our clients and perfect for Nicholas' oil paintings. You can also watch a video of the framed painting below too!

Golden Retriever Photo tips for Oil Portraits
Golden Retrievers, with their warm, lustrous coats and friendly demeanor, make for beautiful subjects in oil portraits. However, capturing the perfect photo of a Golden Retriever for an oil painting requires some thought and preparation. Here are some tips to help you take photos that will provide us with the best possible reference.
Understanding Your Golden Retriever
Golden Retrievers are known for their friendly and tolerant attitudes. They are great swimmers and love to play fetch. Perhaps you can incorporate this into your idea for a portrait, for instance photograph them by a river or lake, or in a garden with their ball.
Lighting and Colouring
Golden Retrievers have a beautiful golden coat that can range from light to dark gold. Natural light, especially during the golden hour (shortly after sunrise or before sunset), can enhance the golden hues in their coat. Try to avoid harsh midday light that can result in overexposed photos and loss of detail.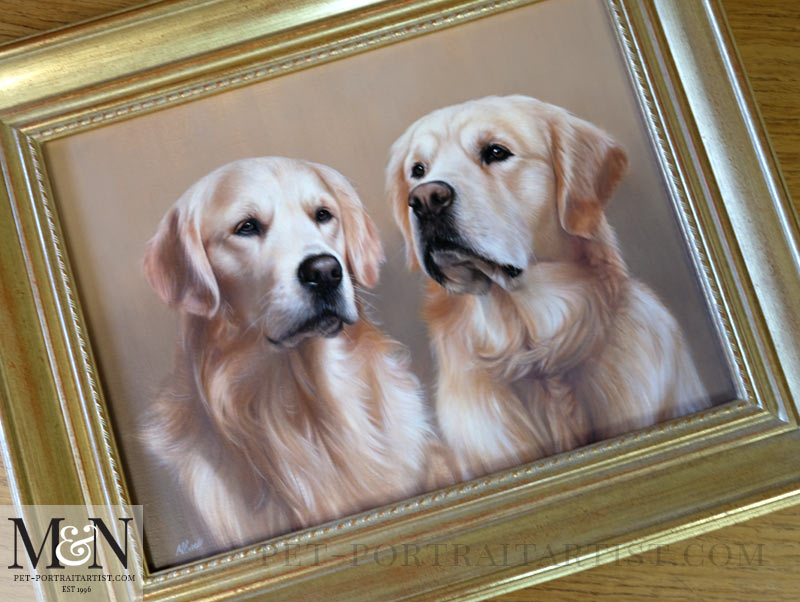 Pose and Composition
Consider what you want the portrait to focus on. Close-up shots can capture detailed expressions, while full-body shots can show more of your pet's physique and posture. The pose can greatly affect the mood of the portrait. A Golden Retriever with its mouth open and tongue out can convey a sense of joy and playfulness, while one with its mouth closed might give off a calmer, more serene vibe.
Choosing the Right Size
Think about the size of the oil painting. Do you want a life-sized portrait, or would you prefer something smaller? The size can affect the level of detail and the overall impact of the portrait.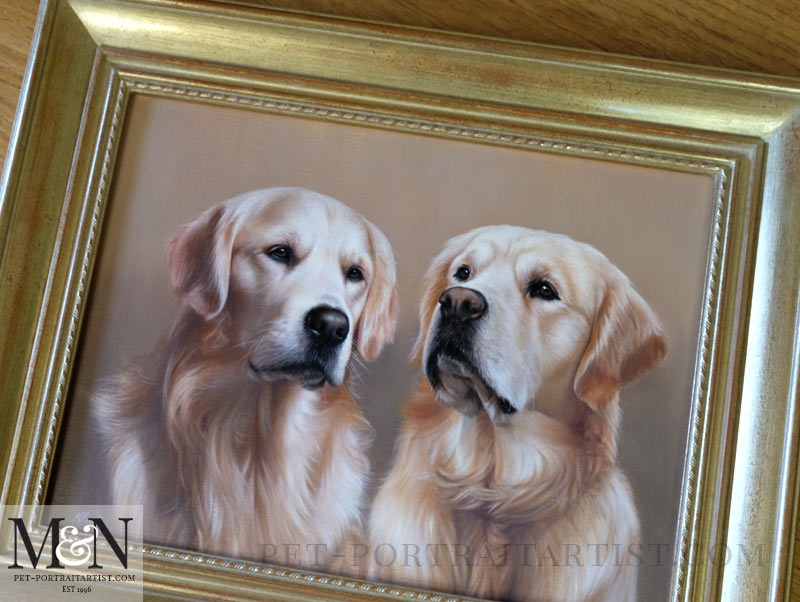 Background Color
The background colour choice should complement your Golden Retriever's coat. Darker browns can make the golden colour stand out, while lighter colours like cream or cooler blues can create a softer, more harmonious look. Let us know your ideas for the portrait when you get in touch. Perhaps it might be a colour or tone to match your home decor too.
Incorporating Personality
If your Golden Retriever loves water, consider having them painted in and around water. This could be a fun way to showcase their personality. Whether they're wet or dry can also add a different dynamic to the painting.
Remember, the goal is to capture your Golden Retriever's unique personality and beauty. So take your time, have fun, and soon you'll have the perfect reference photos for an oil portrait that you'll cherish for years to come.
Are you enjoying our blog? Why not sign up to our Melanie's Monthly News, which comes right into your inbox each month! You can sign up at the bottom of our website or at the top of the blog. Please don't forget to subscribe to our YouTube Channel too. You are more than welcome to comment below, we love hearing from our readers!

You May Also Like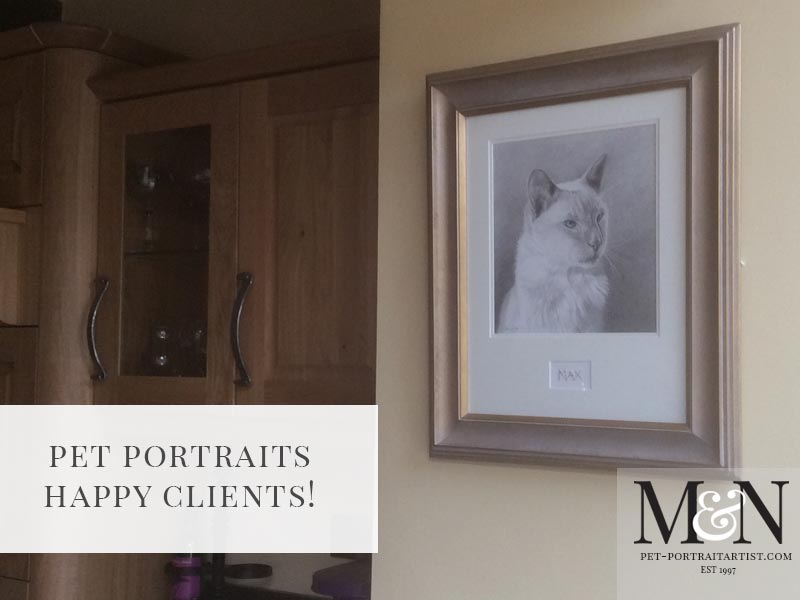 January 16, 2017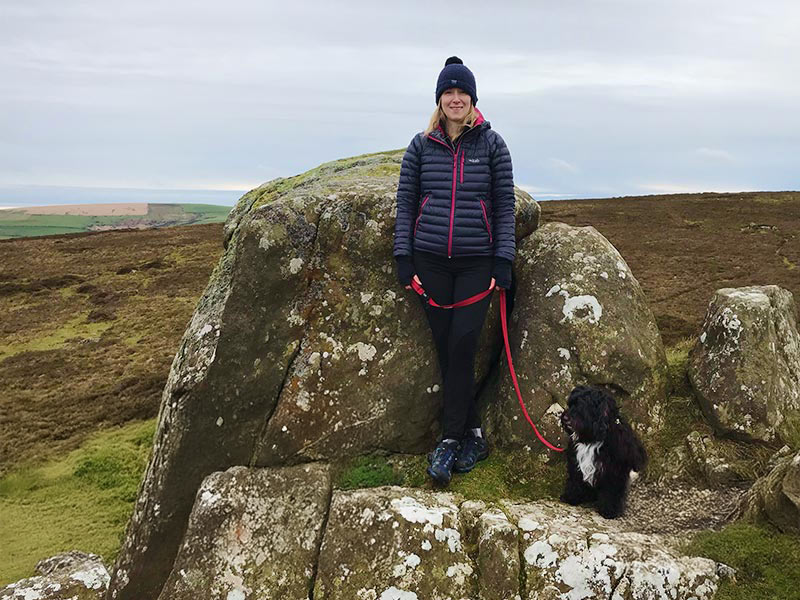 February 25, 2020
December 21, 2017