Spaniel Pet Portraits
August 30, 2019
Welcome to our latest Spaniel Pet Portraits oil painting commission of a beautiful spaniel called 'Kitty Little' aka 'Kitkat'! Our client Steve called our studio a few months ago to find out if Nicholas would be able to complete a portrait for an August birthday. We love it when clients think well ahead for their birthday presents!

Steve took some beautiful photos of Kitkat in his garden, one of which was perfect for a portrait. We designed the shape of the portrait around the composition of the photo as we have our canvases made bespoke. Steve requested an approximate size of 14 x 11 inches so we had the canvas made at 13 x 13 inches. With Steve's go ahead of course! It was the perfect size and shape for Kitkat. Steve emailed when he presented the portrait to his wife….
Melanie and Nicholas, All safely received. Looks fabulous! Gill loved her surprise Birthday pressie.
Thank you for all your help.
Best regards 
Steve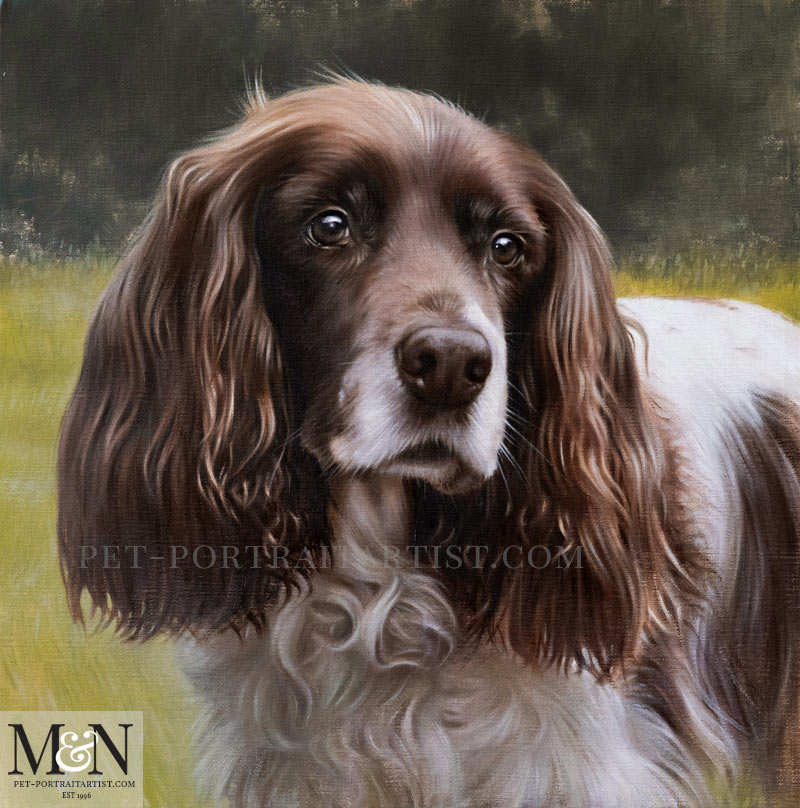 Spaniel Pet Portraits Frame
We also framed the portrait for Steve so all he needed to do when it arrived was wrap it up for his wife Gill in birthday paper. This is a brand new frame we are using too and it is absolutely gorgeous. It's perfect for our oil paintings and I know it is going to be a vey popular one. It's called Bayswater and it will be on our website soon. You can also see this frame used for a pencil drawing on our blog too, so it is very versatile! The rebate of the frame covers the depth of our canvases so that when it is displayed on the wall you only see frame from the side. It also frames Kitkat's face perfectly!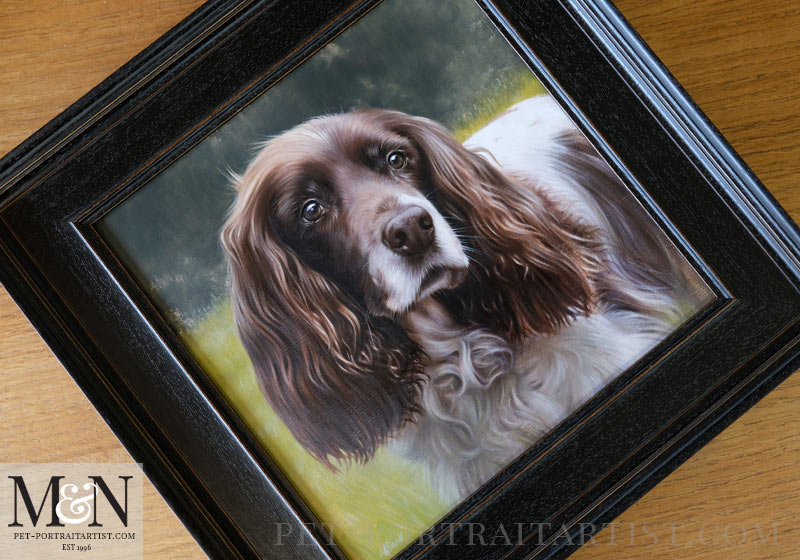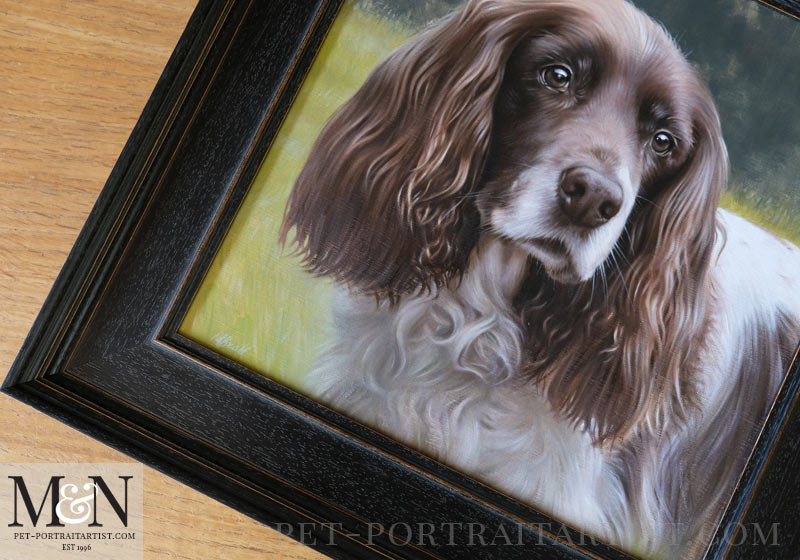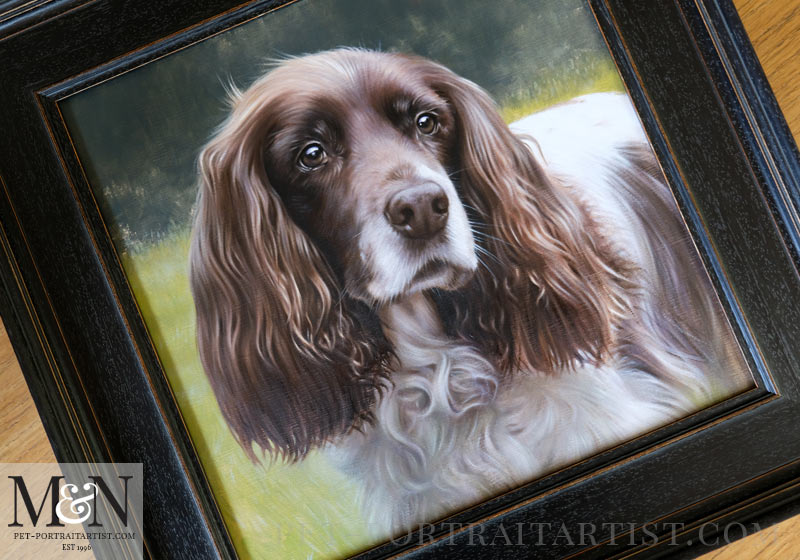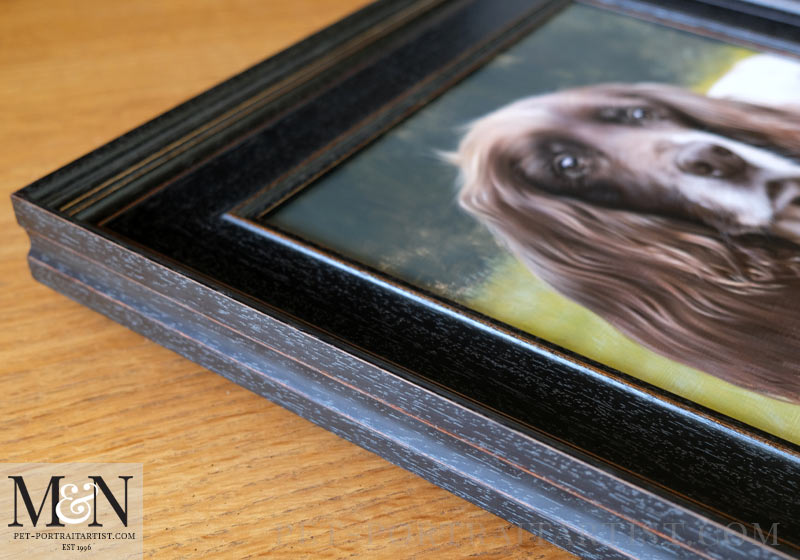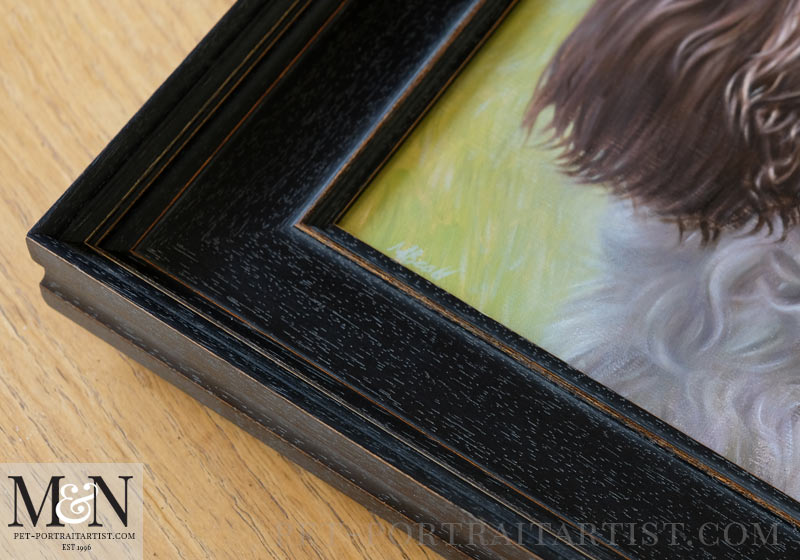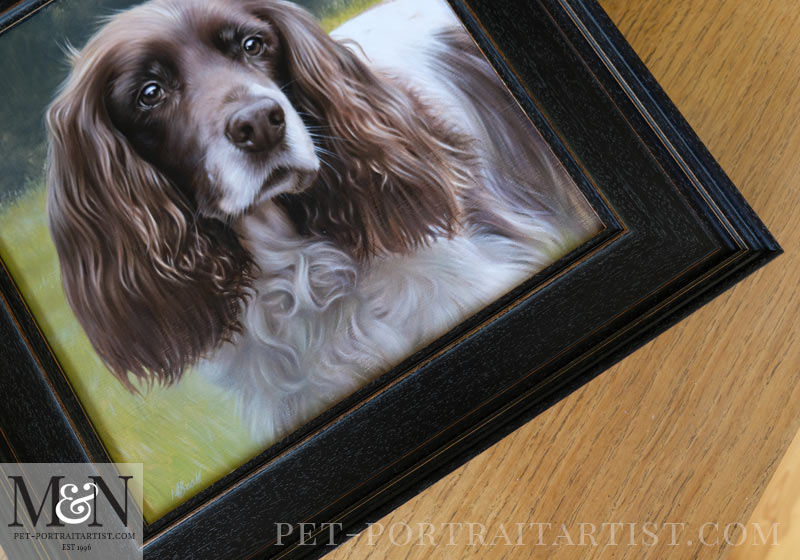 Why not sign up to our Monthly newsletter accessible at the bottom of our website which comes out on the 1st of each month. Catch up on news from our Art Studio! Please don't forget to subscribe to our YouTube Channel too, follow our Instagram @petportraitartists and Facebook @petportraitartists . You are more than welcome to comment below too, we love hearing from our readers!

You May Also Like
September 11, 2015
January 28, 2019
May 17, 2017