Ruffwear Logo Pet Portrait
August 31, 2019
Welcome to my most exciting project of the year, the Ruffwear logo pet portrait commission. Andrew Geere, the CEO of Ruffwear, called me to discuss commissioning a pencil drawing earlier this year in April. The focus of the portrait would be of Ursula who was the inspiration for the Ruffwear logo back in 1993. A close friend of Patrick Kruse, the founder of Ruufwear rescued Ursula. View a photo of the 'Junkyard dog' Ursula on the about us section of the Ruffwear website.

Andrew only had two photos of Ursula who had passed away 18 years ago. The photos of Ursula were fairly quality however certainly possible to create a portrait from. The idea was to make sure the collar and star tag was visible to show the Ruffwear branding. View the portrait along with information about the framed portrait below too.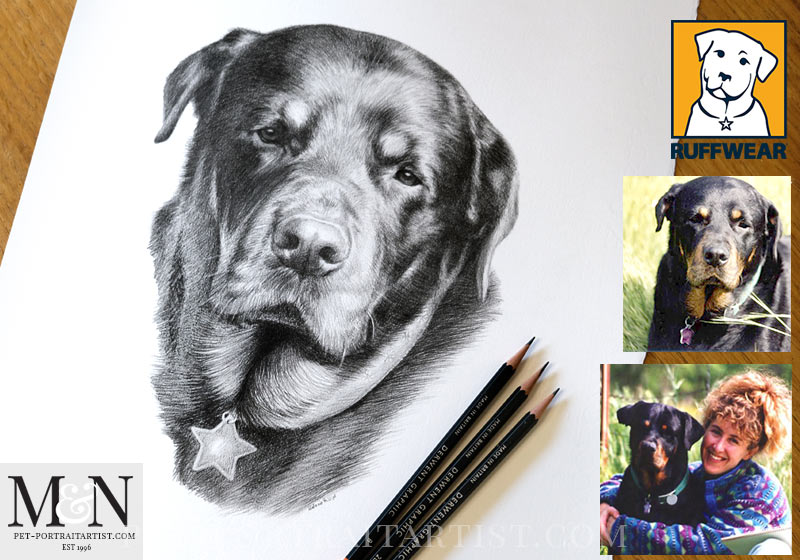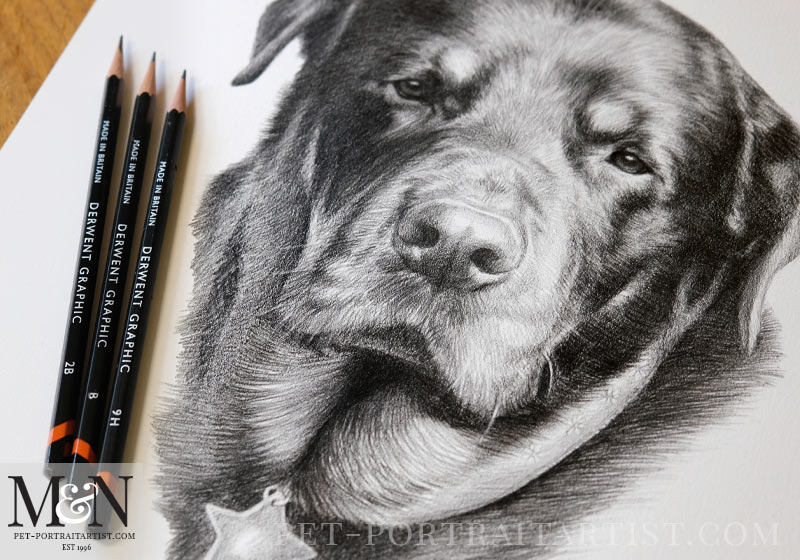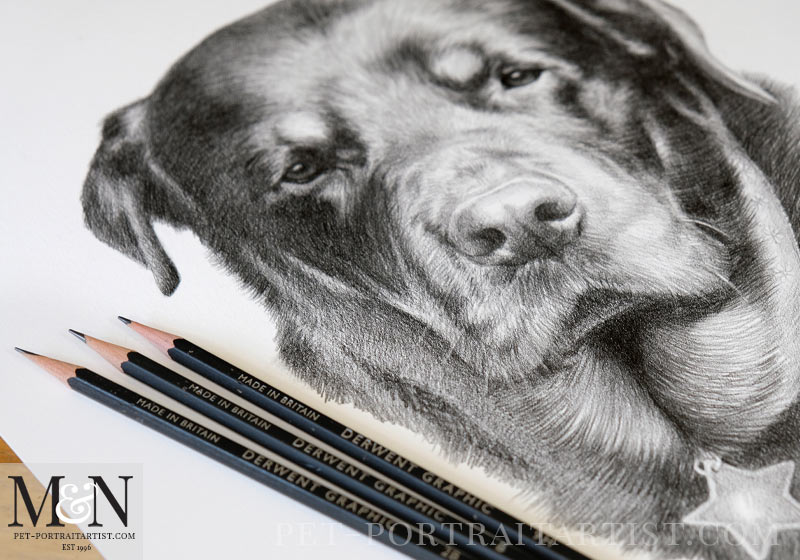 Ruffwear Logo Pet Portrait Framed
Andrew emailed regarding framing, they wanted something contemporary to fit in with their new offices along with an engraved plaque too. Andrew also ask for the frame to have an orange inner mount to match in with the Ruffwear logo which you can see in the photo below.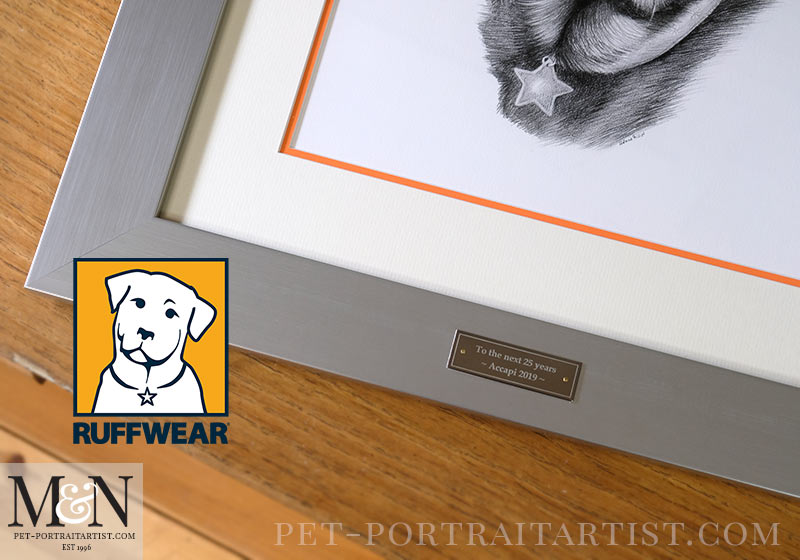 The engraved silver plaque has a line edging detail. Inscribed with the words 'To the next 25 years – Accapi 2019'. The frame is a 58mm wide brushed silver frame. I will be adding it to my pencil portrait website soon.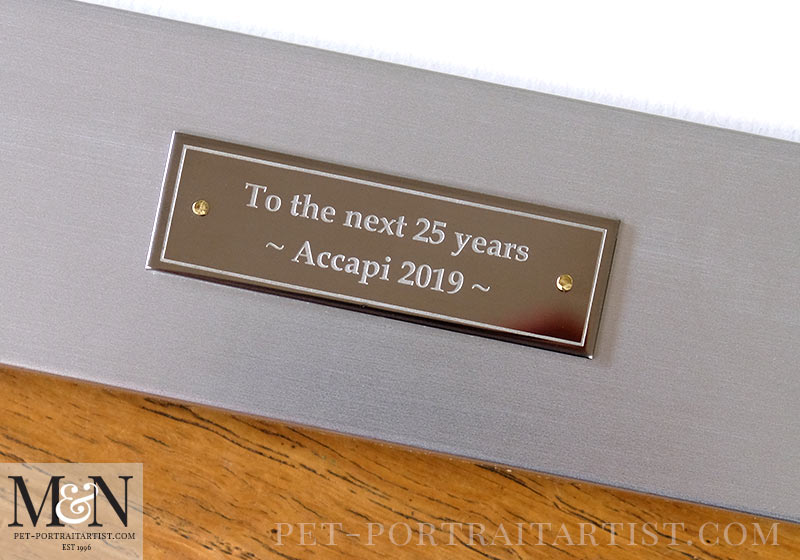 Finally, the portrait was all packed up and sent to the USA for the opening of their new offices. Consequently I really hope that it looks stunning displayed. If Ruffwear send any photos, I will update the page with them! This is the only pencil drawing I have completed this month, I will have more next month for you to see. We have been busy completing the renovations and entertaining visitors, take a look at my August news to find out more!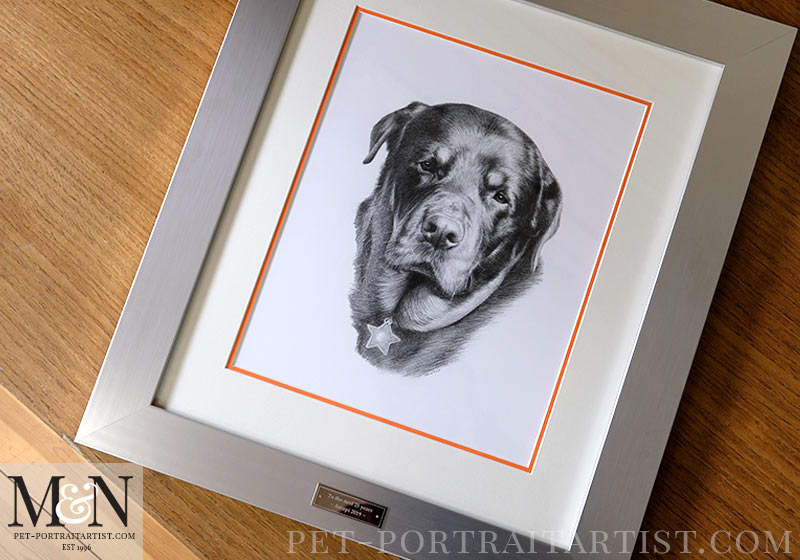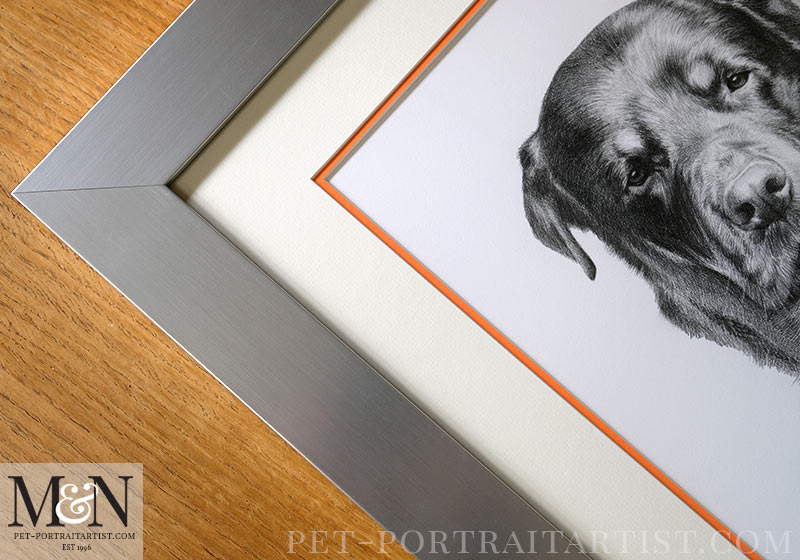 Why not sign up to our Monthly newsletter accessible at the bottom of our website which comes out on the 1st of each month. Catch up on news from our Art Studio! Please don't forget to subscribe to our YouTube Channel too, follow our Instagram @petportraitartists and Facebook @petportraitartists . You are more than welcome to comment below too, we love hearing from our readers!

You May Also Like
March 30, 2019
April 7, 2014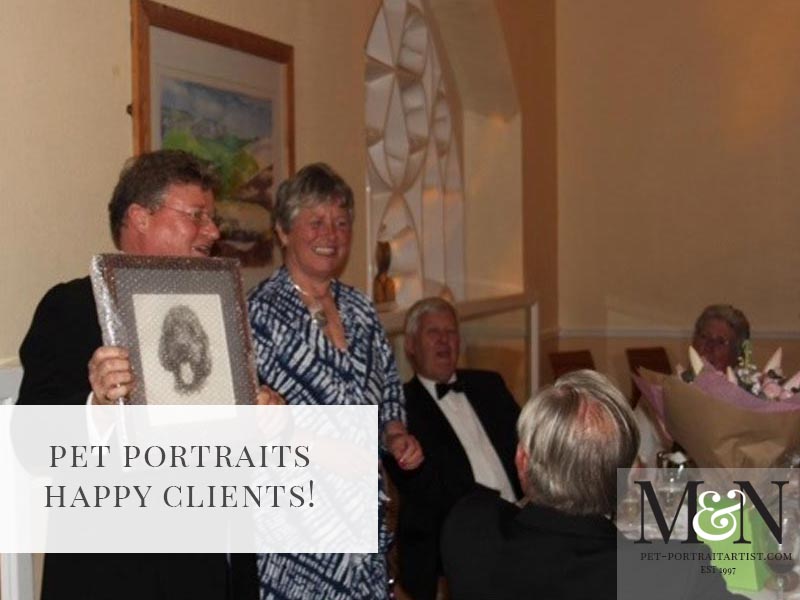 May 22, 2015