Melanie's August News
August 31, 2019
Welcome to Melanie's August News! We hope that you enjoyed our last months news all about our roof renovations. If you haven't already taken a peak, you can do here – June & July News. We are thrilled to say our roof is all finished! The scaffolding is down, the garden has been tended and the cottage is painted! It's looking really pretty and so I took a few photos on a sunny day for you all to see.

We are delighted with the way it has turned out. Leigh did a marvellous job. If you scroll down you can see the detail he has added on the gable end. We had all of the old and rotten facia boards removed and he added half slates over end rafters which is a very traditionally way of finishing a building off.

The Velux windows are working well and they shut automatically when it rains! We also have two solar blinds in the hall and master bedroom. They can be opened or closed at the touch of a button or programmed to do so. Quite a novelty at the moment!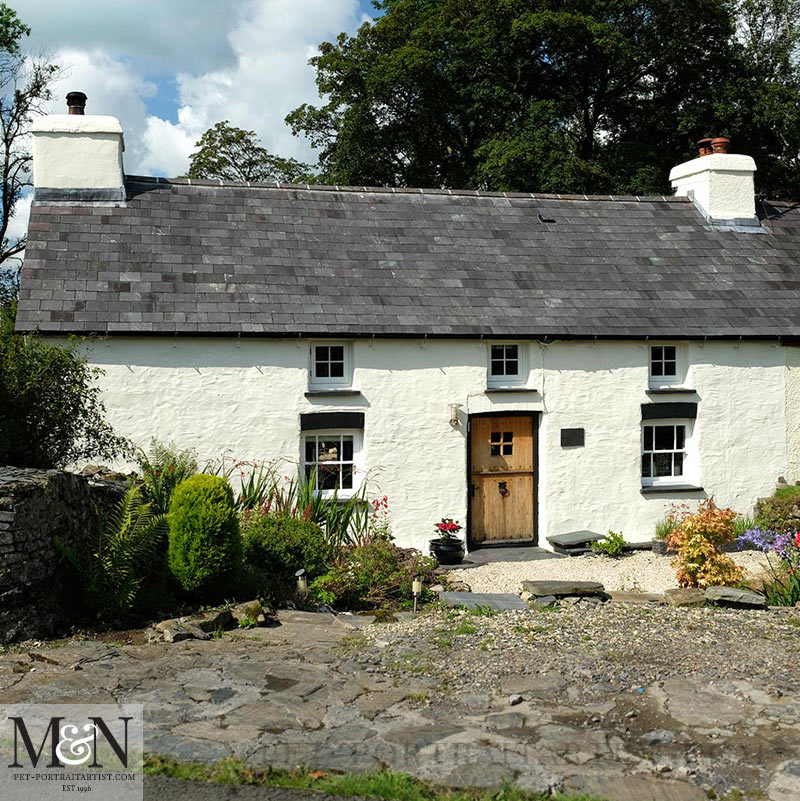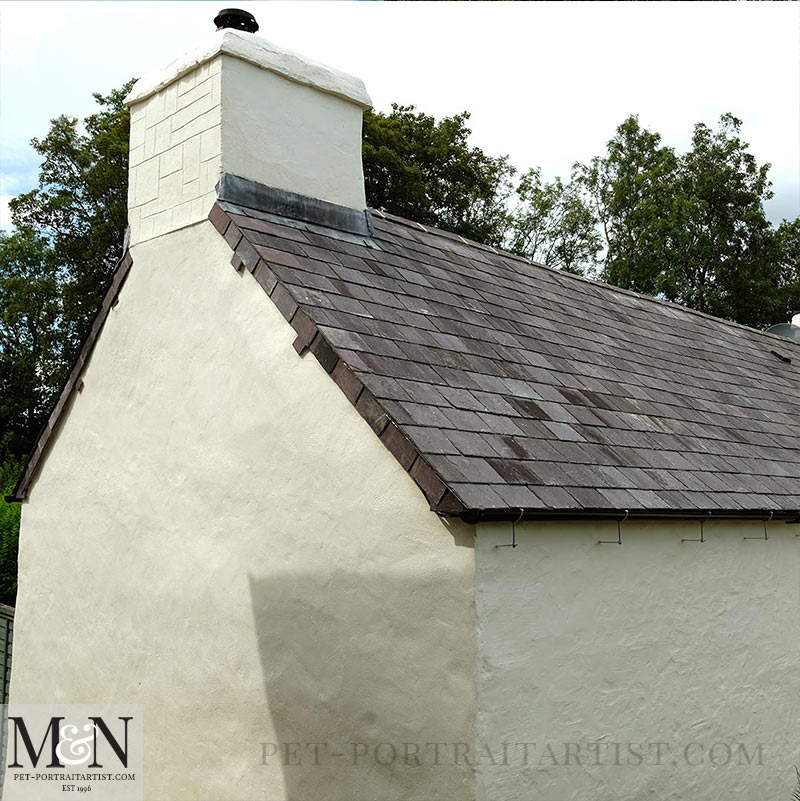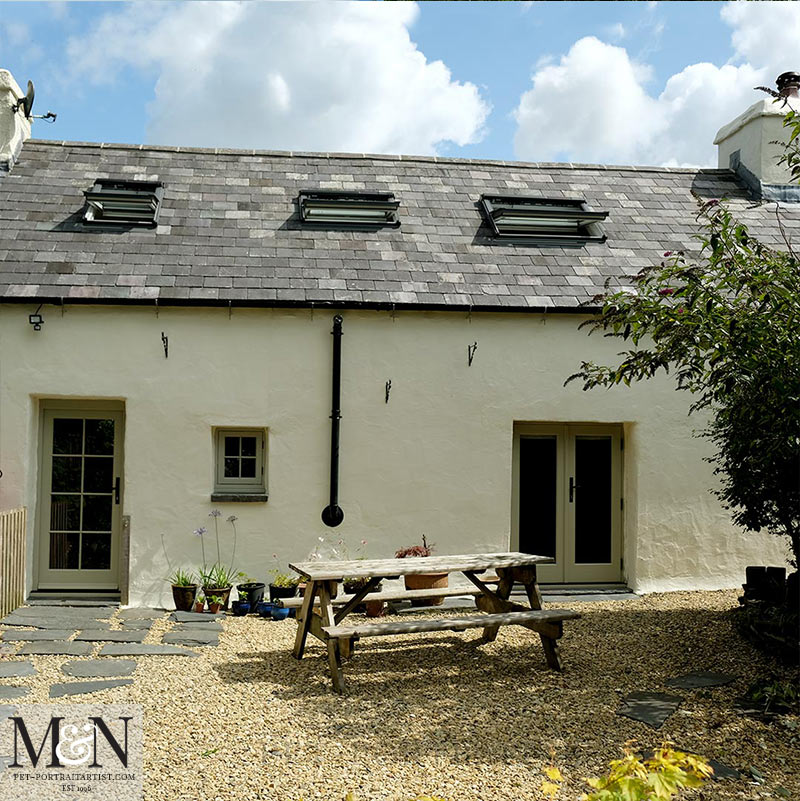 Melanie's August News – Days out!
As soon as the roof work was complete, we had an old art college friend visit for a weeks holiday. Steve lives in bournemouth and makes the trek up here once a year for a short break. We take time out of our schedule and do all the touristy things around here that we don't often get a chance to do.

We first took Steve to Carningli Mountain which is just above Newport, Pembrokeshire. It's a pretty hard going walk to the top but well worth it for the views. The photo below shows Steve and Nicholas heading up the hill, Lily and I were marching out in front!!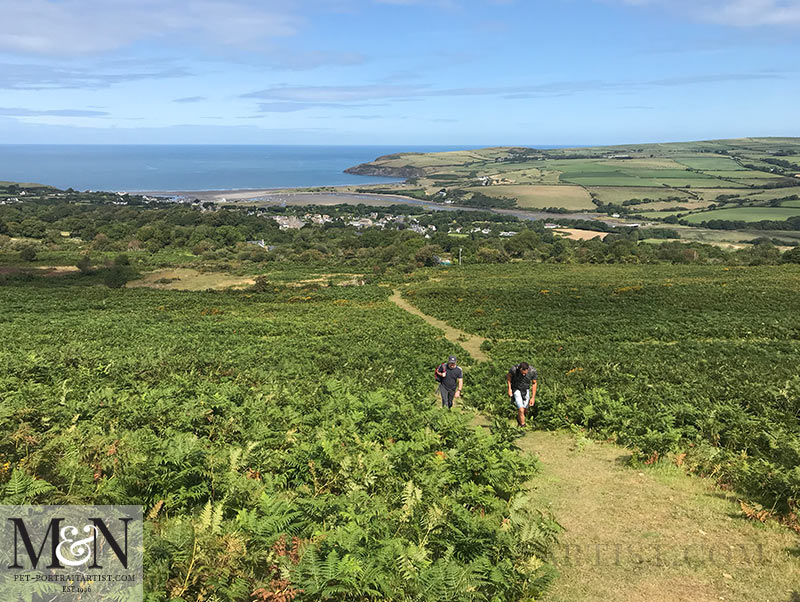 The photo below was a good stopping point for a photo at one of the craggy rocks. Carningli mountain was a settlement in the Iron age so there would have been a small village of roundhouses at the top. You could definitely see if any enemies were coming in the distance that's for sure!!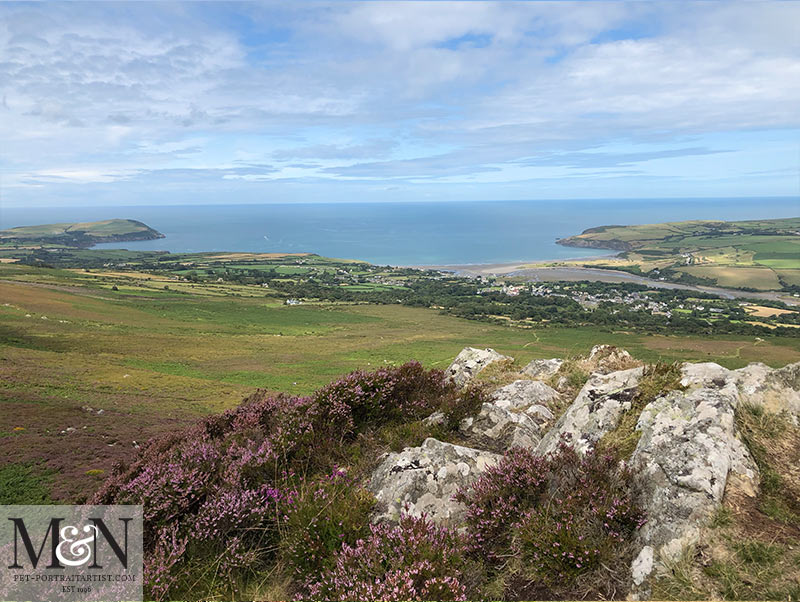 The heather flowers were stunning…but this wasn't the top, there was still a way to go yet!!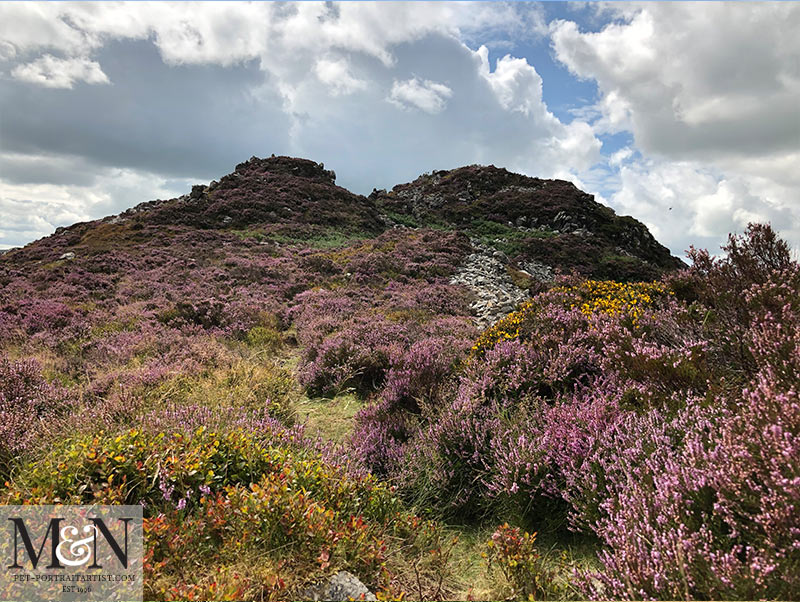 At the top and Lily made it first…!! Being Tibetan Terrier you can always trust her to be able to climb a mountain!!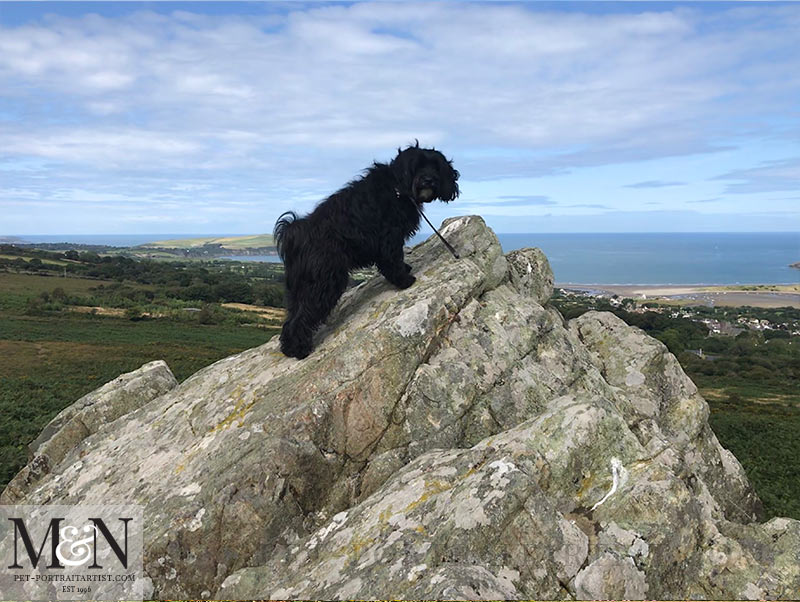 On the way down you could see the rain falling in the distance, how amazing and beautiful!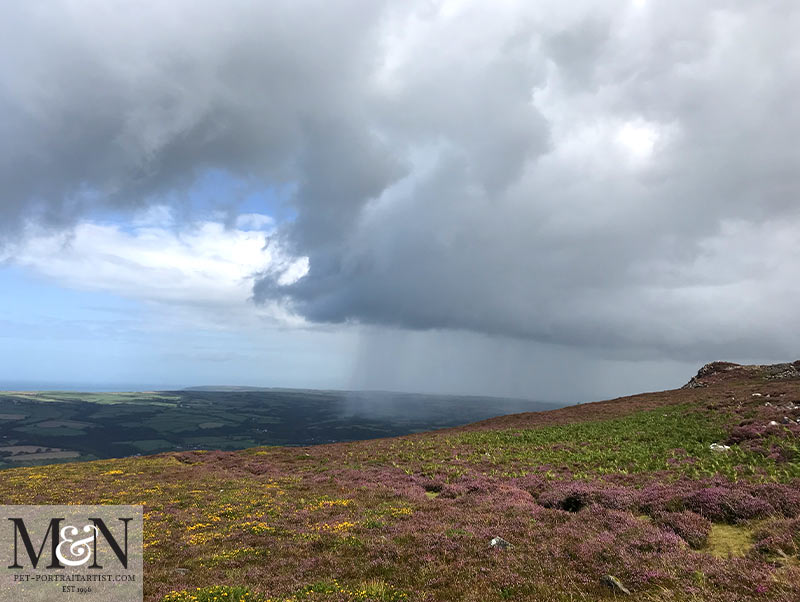 Nicholas and I took Steve to North Wales too, obviously in the complete opposite direction to Newport and Carningli Mountain. We made a quick stop off to admire the view as you can see below. We then headed for a picnic lunch and cake from our favourite bakery in Dolgellau.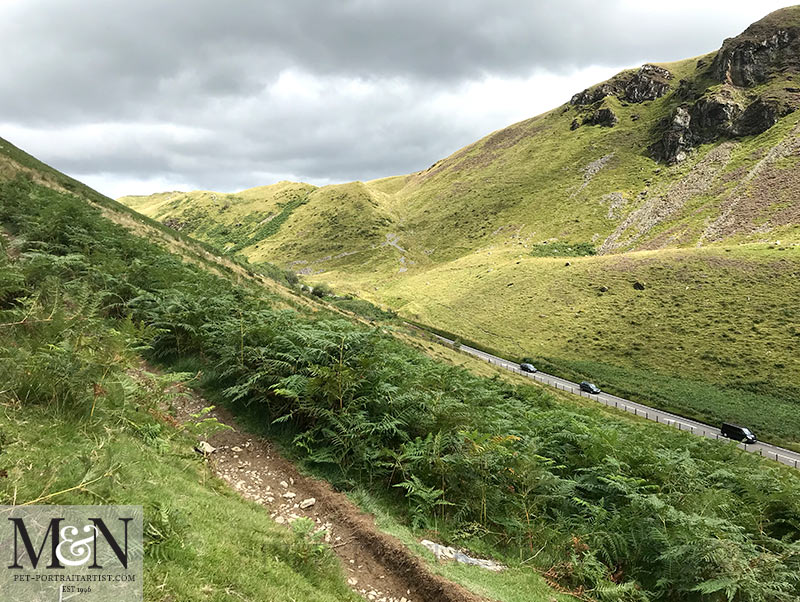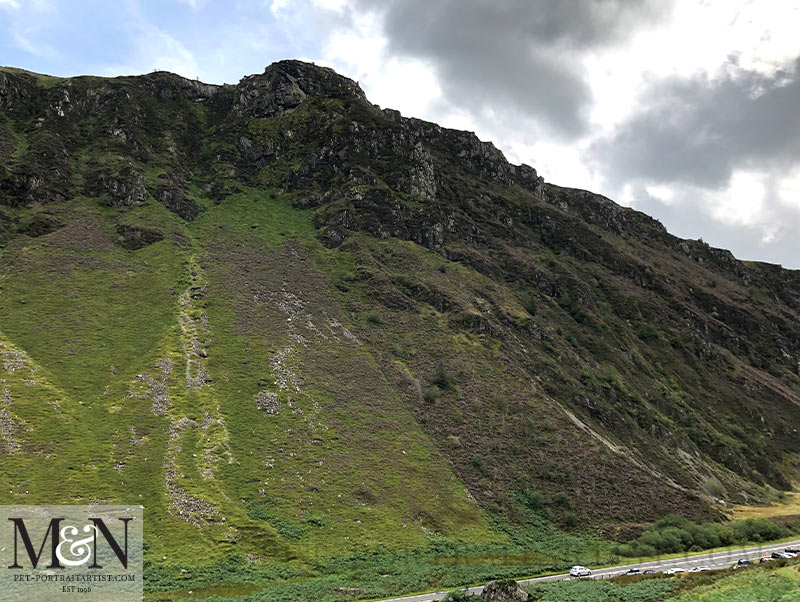 A stop off for fish and chips in the delightful town of Aberaeron…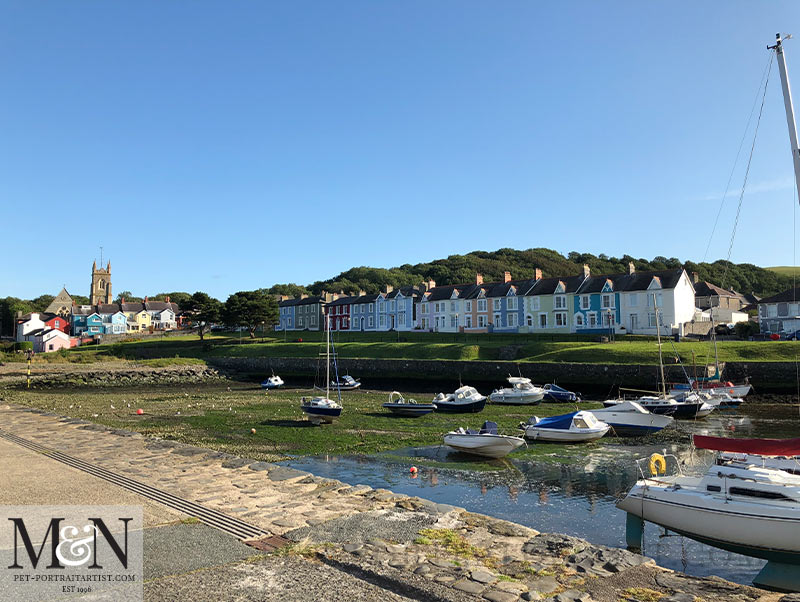 …. and another evening in a little place called New Quay for Tempura prawns and chips. We did see the dolphins too!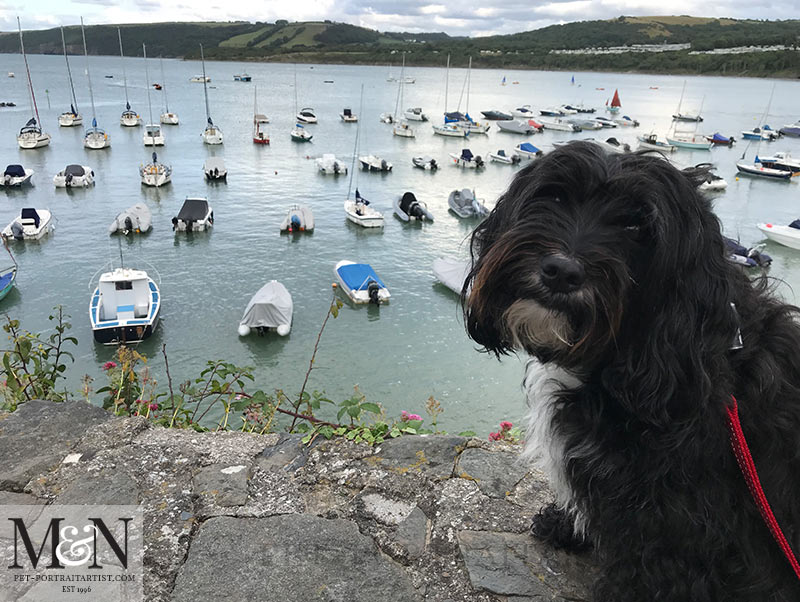 Mwnt Day Trip
When Steve went home we took another day trip out to a beautiful little bay called Mwnt. 14th century church with a 12th – 13th century font. It's a great place to have a picnic. An old fashioned shop for ice-cream is right by the beach, also a good coastal path to walk too. We saw Gannets, non breading Razorbills, Fulmers, Choughs and just missed seeing an adder! A lovely couple has just taken photos of it in front of us as it slithered away!

So all in all it has been a lovely month of good weather and good fun all round. We have more visitors staying next month so another week off being tourists so I will no doubt have lots more photos to show.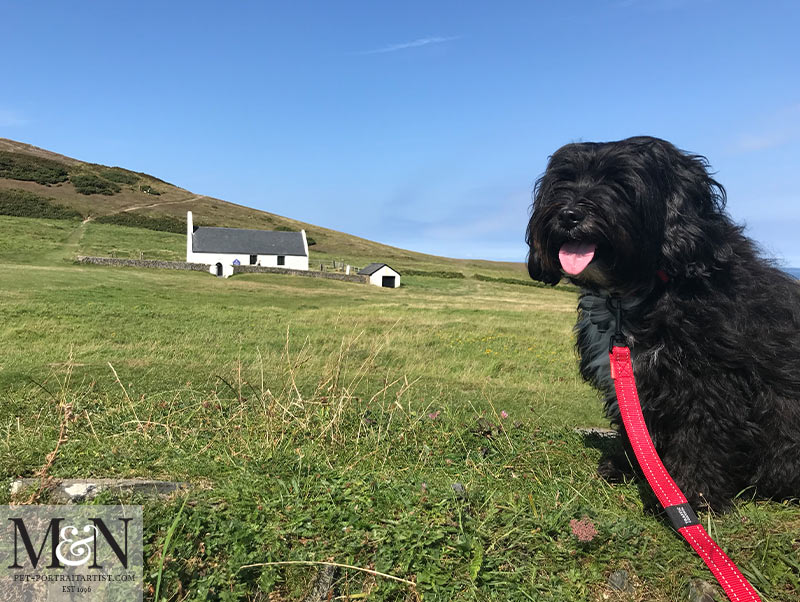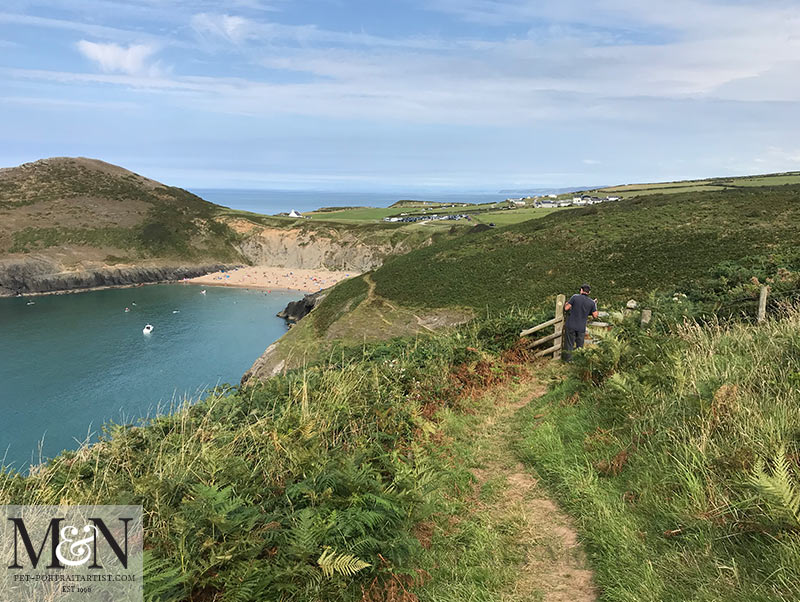 Are you enjoying our blog? Why not sign up to our Melanie's Monthly News, which comes right into your inbox each month! You can sign up at the bottom of our website or at the top of the blog. Please don't forget to subscribe to our YouTube Channel too. You are more than welcome to comment below, we love hearing from our readers!

You May Also Like
March 30, 2019
May 4, 2019
April 30, 2015