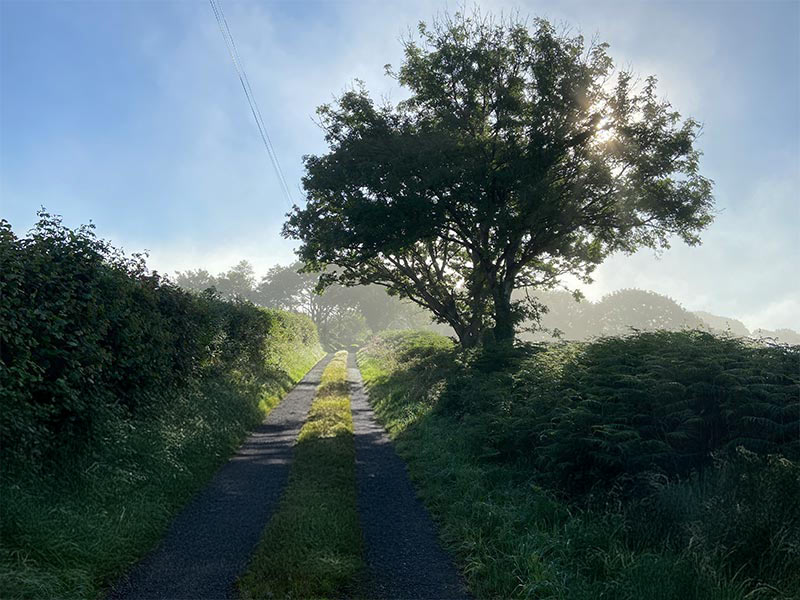 Melanie's July Monthly News
July 31, 2020
Welcome to Melanie's July monthly news, another month has flown by again and here we are with lots more photos and news. Lily and myself have still been doing our early morning trundles down the lane and have come across some amazing sights on our travels. My favourite photo so far is the one below. The sun is coming up on a beautiful day with the blue sky and haze lifting. You can just about see Lily in the scene too. What could be better!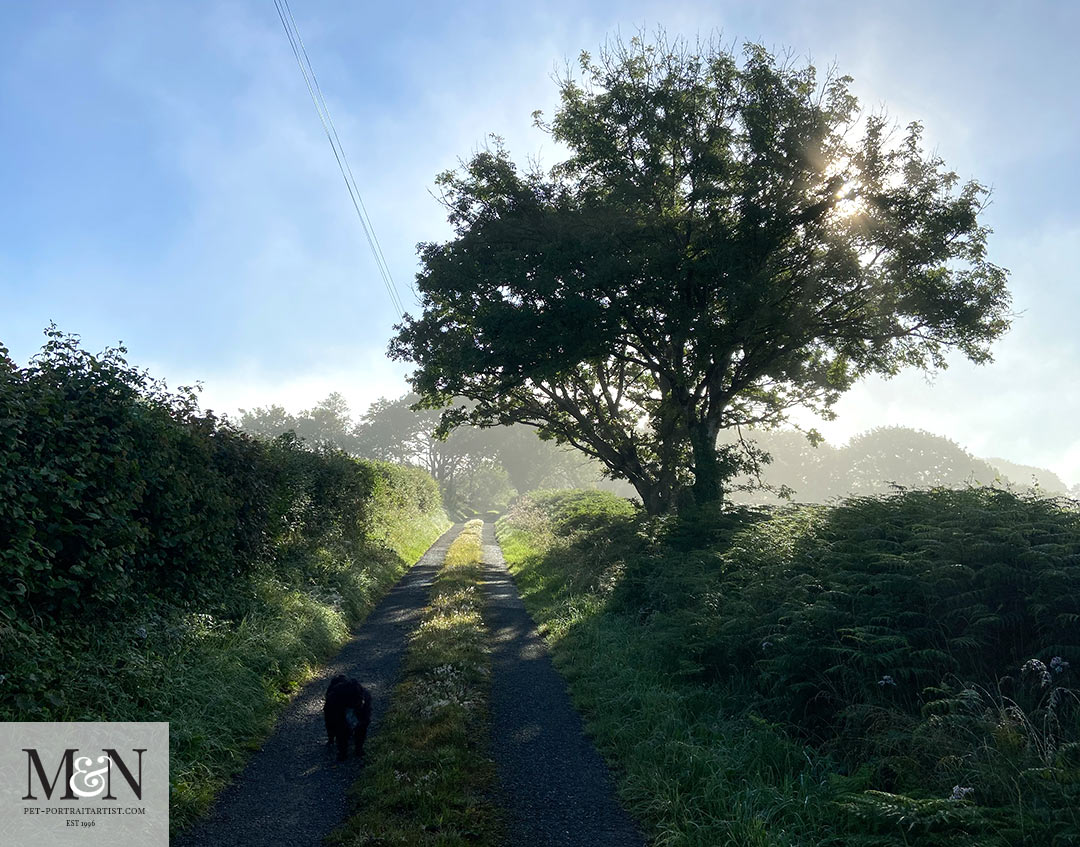 The photo below was just a little further up the lane, the grass has really been growing fast in the middle of the track too, as very little traffic goes along there, particularly this year!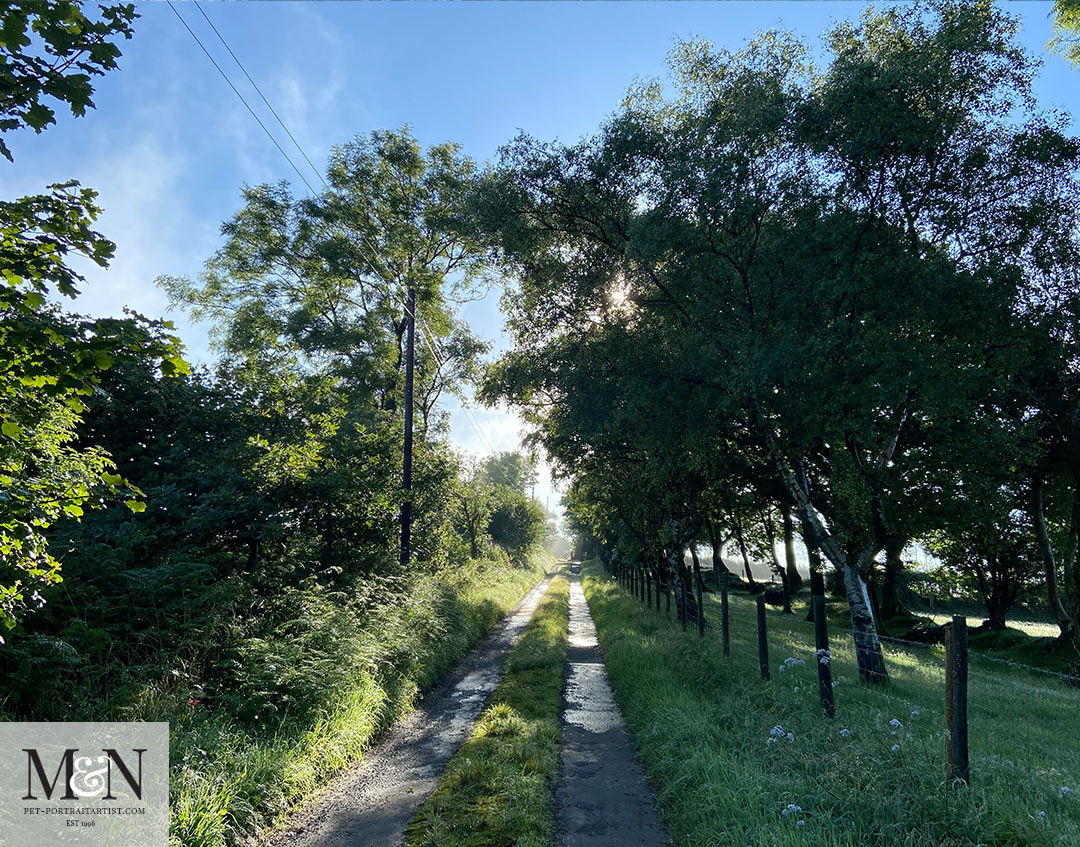 When you get to the top gateway there is a lovely view across a very pretty field. The owners let the grass and hedges grow to encourage wildlife which is wonderful. I often see a variety of birds along there including Stonechats, Bull finches, Black Caps and a wide array of butterflies and moths. The whole walk is a pure slice of heaven.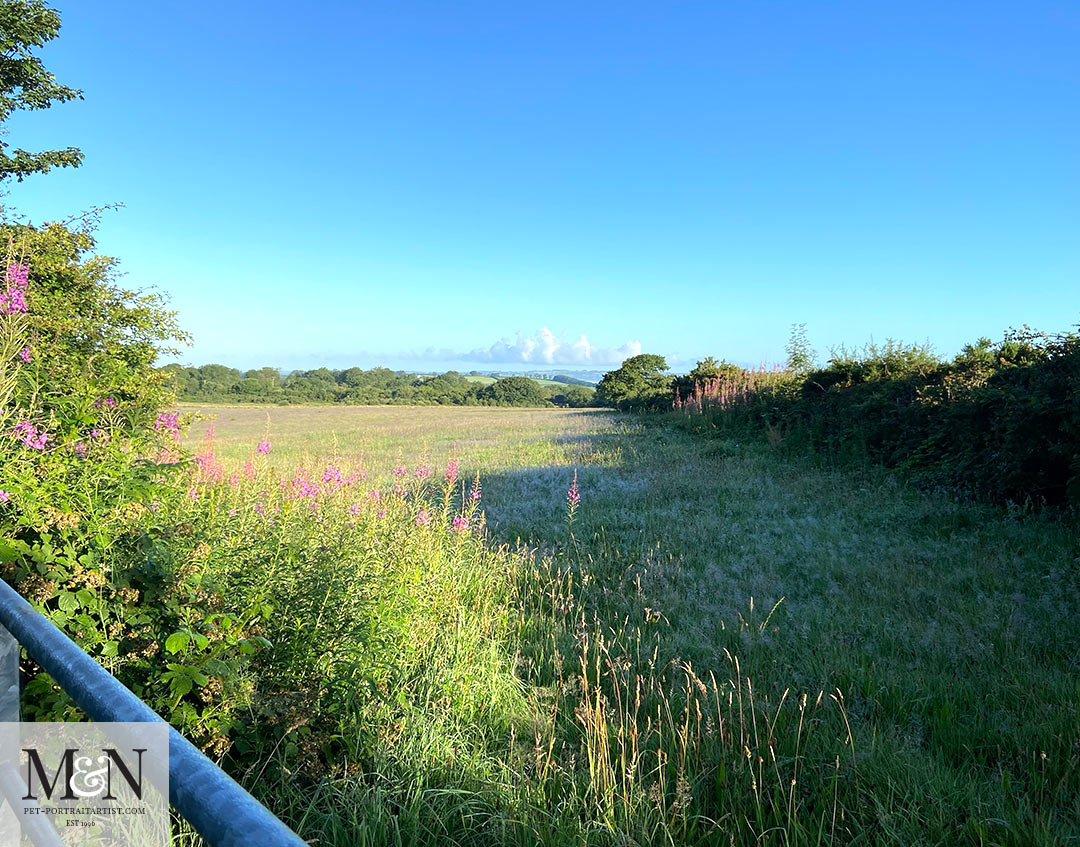 On the way home I took a photo of a field with the grass cut ready to collect for silage. The grass almost mimicking waves breaking gently on a beach.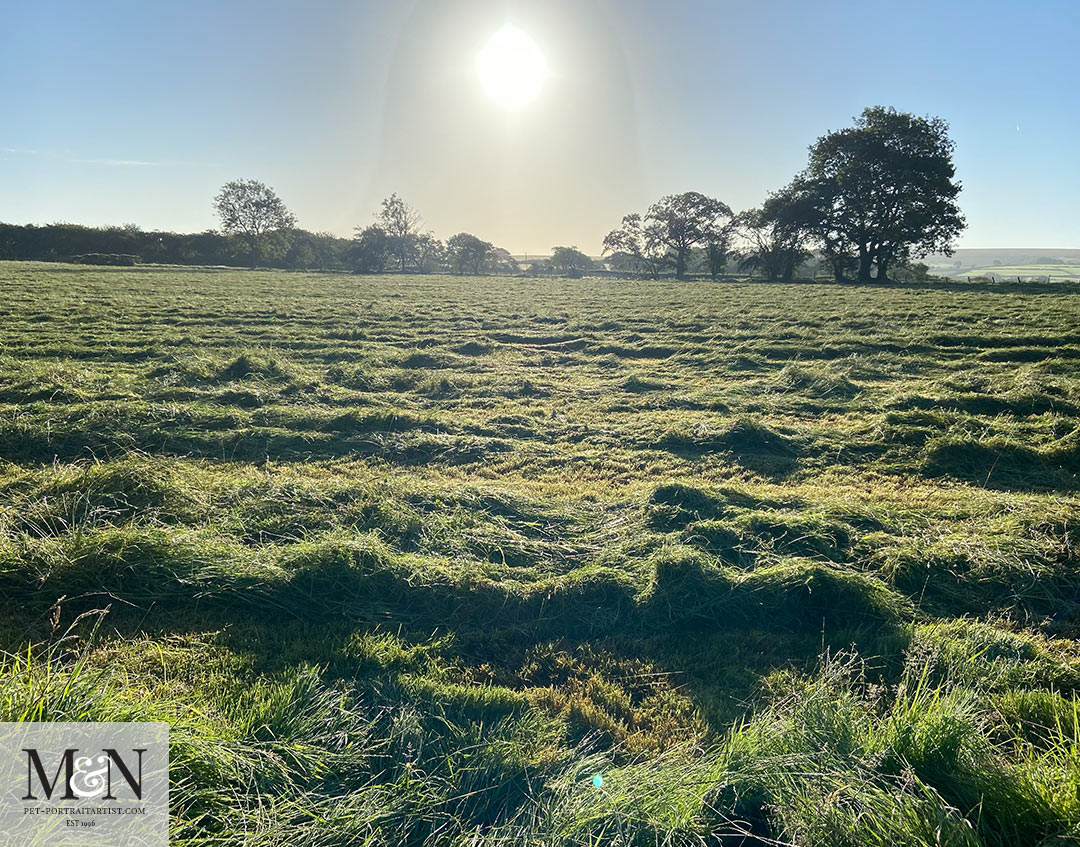 Melanie's July Monthly News – Newport
Retrictions have eased here a little in Wales, we have been behind England and Scotland. So when the travel restrictions ended, our first day out was to our favourite place called Newport (Pembs). Photo below of Nicholas and Lily on a lovely seat along the way.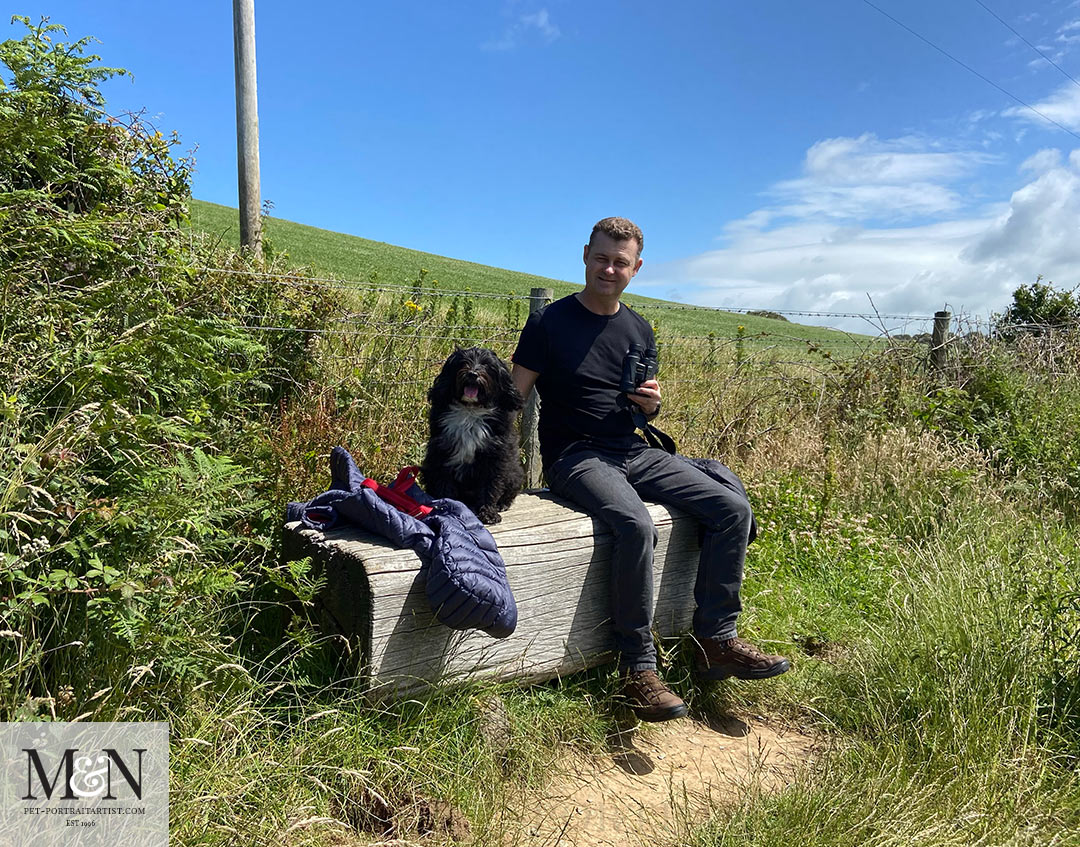 The photo below shows one of the views from the seat above looking across the estuary. The tide was well and truly out that day!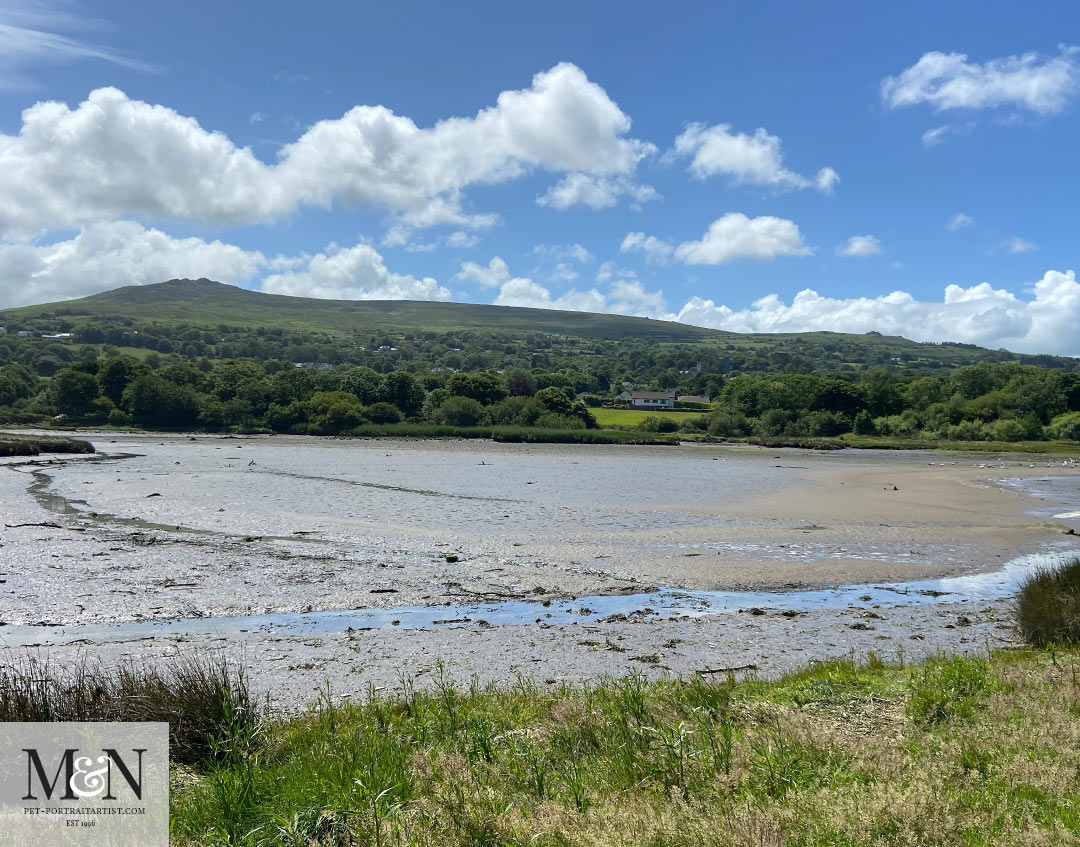 Mwnt
Another day out that we took when the travel restrictions ended was to a coastal visit to a lovely place called Mwnt. We have been many times before and have mentioned it here on our blog, but it is such an amazing place its always worth another mention. Mwnt church is a 13th century Grade 1 listed building and is so well looked after. Worth visiting if you are heading to Wales.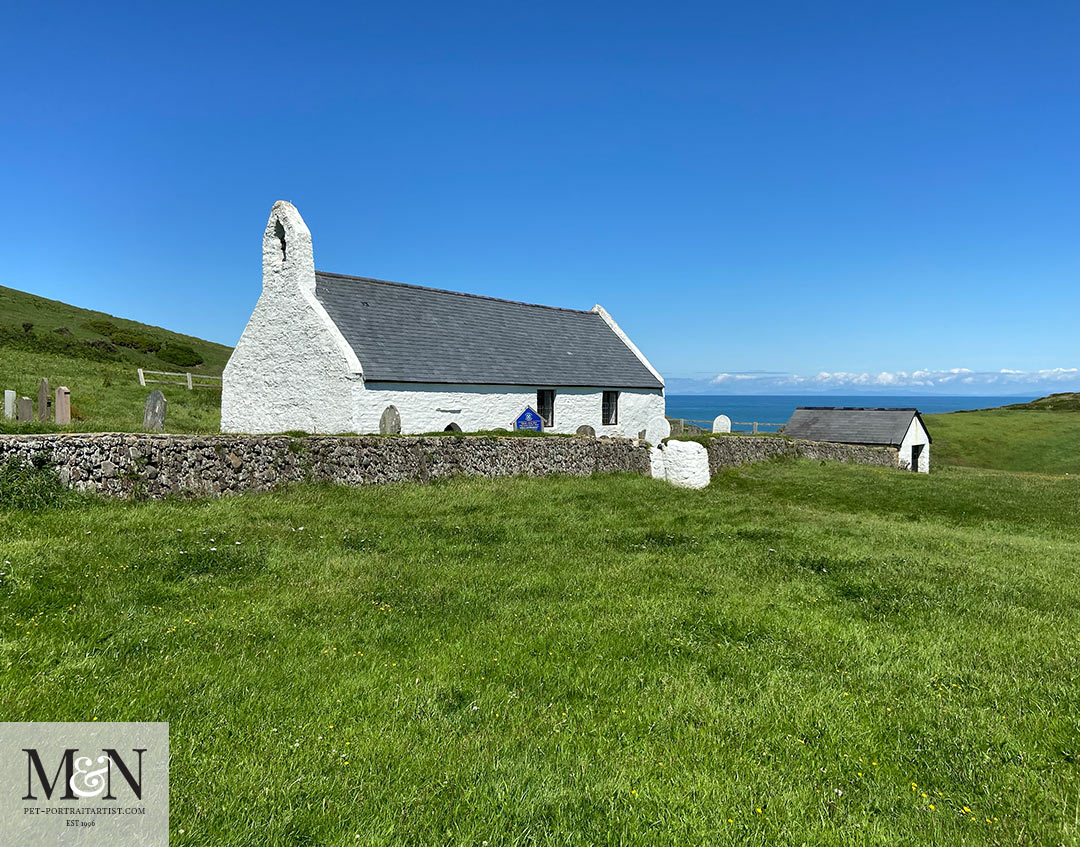 We love taking lily for a stroll when we are there and you can see the direction we were heading! The weather was beautiful and the sky was so blue, although we have had our fair share of rain this year too!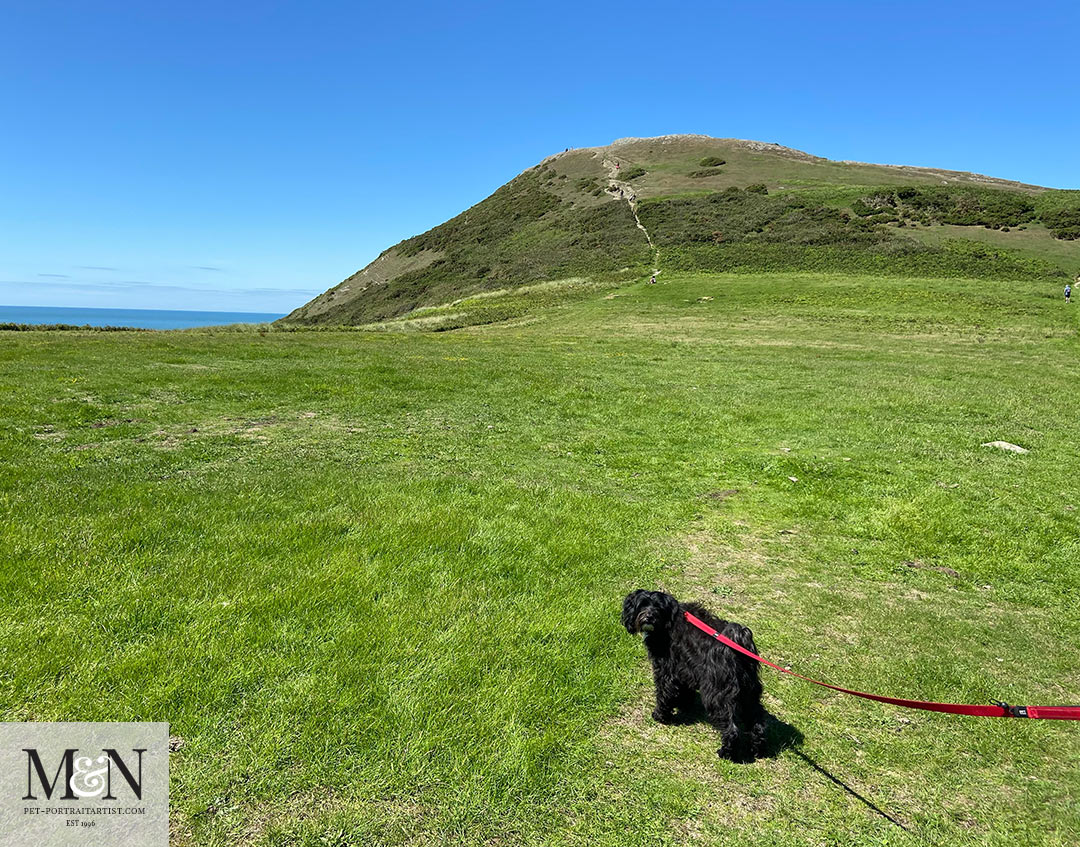 Melanie's July Monthly News – Laugharne
We love heading to little coastal towns and Laugharne is on the estuary just west of our nearest main town of Carmarthen. It is such a pretty place to visit. We had a picnic in the car and a stroll around the base of the castle following a circular walk there.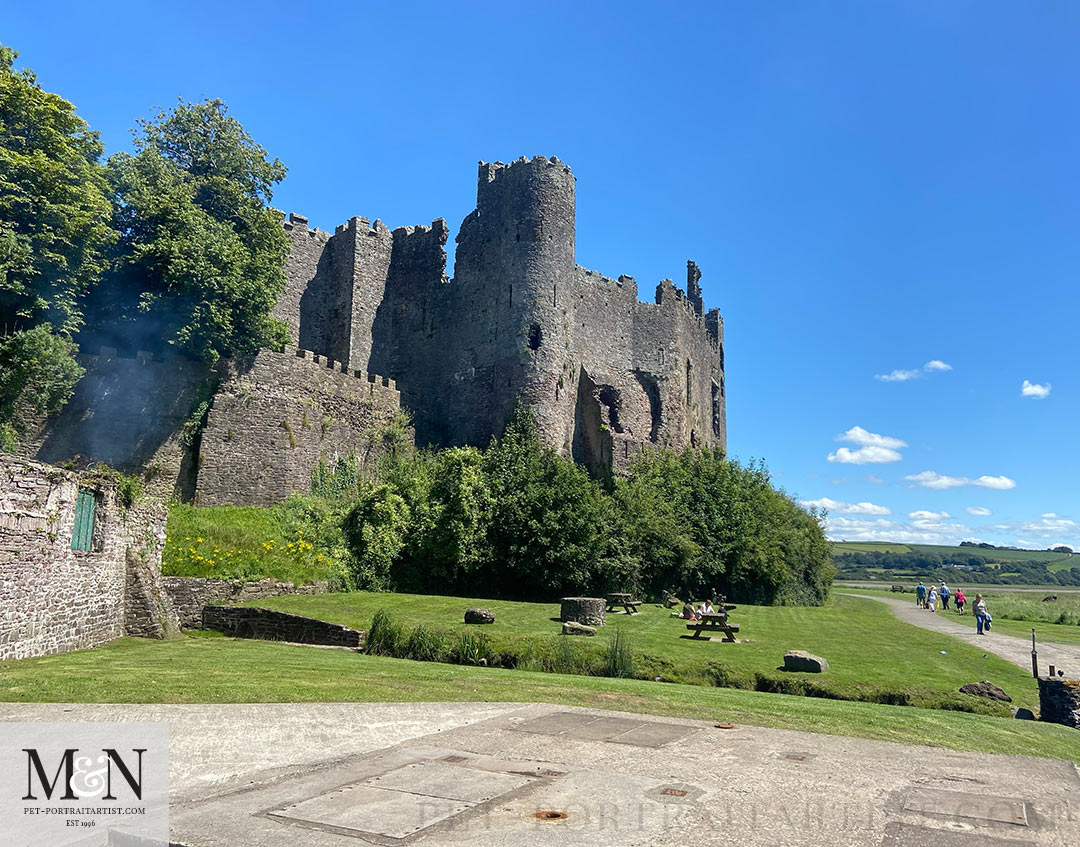 As we strolled around the walkway, we happened upon a boat full of flowers which was very pretty. Laugharne is another great place to visit made famous of course by 'Keeping Faith', the excellent welsh TV show and of course course its connections with Dylan Thomas!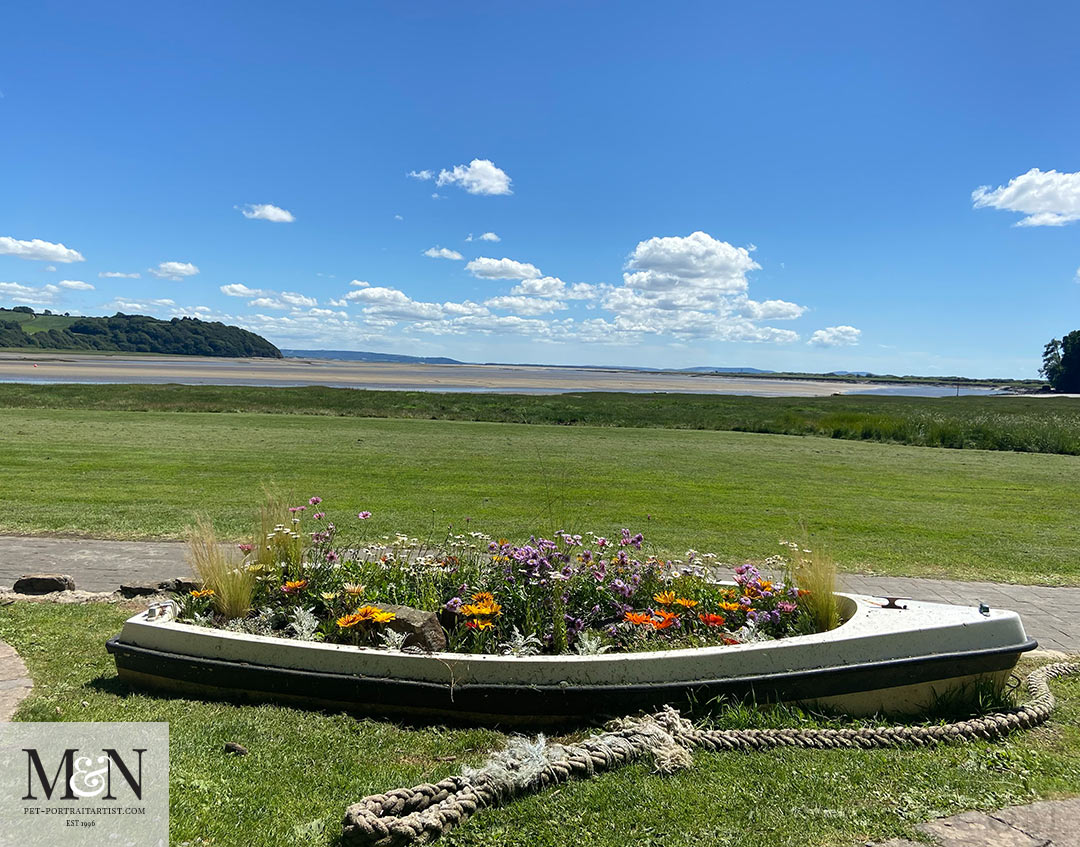 Melanie's July Monthly News – Garden
I have found it difficult to keep up with the garden this year with things being busty here however it seems to be growing well. The squash are thriving, the runner beans and climbing and the tomatoes and cucumbers are gradually growing fruit. We have only harvested a few peas so far but giving it all time is key. We need a few more days of full sunshine really to bring everything on well.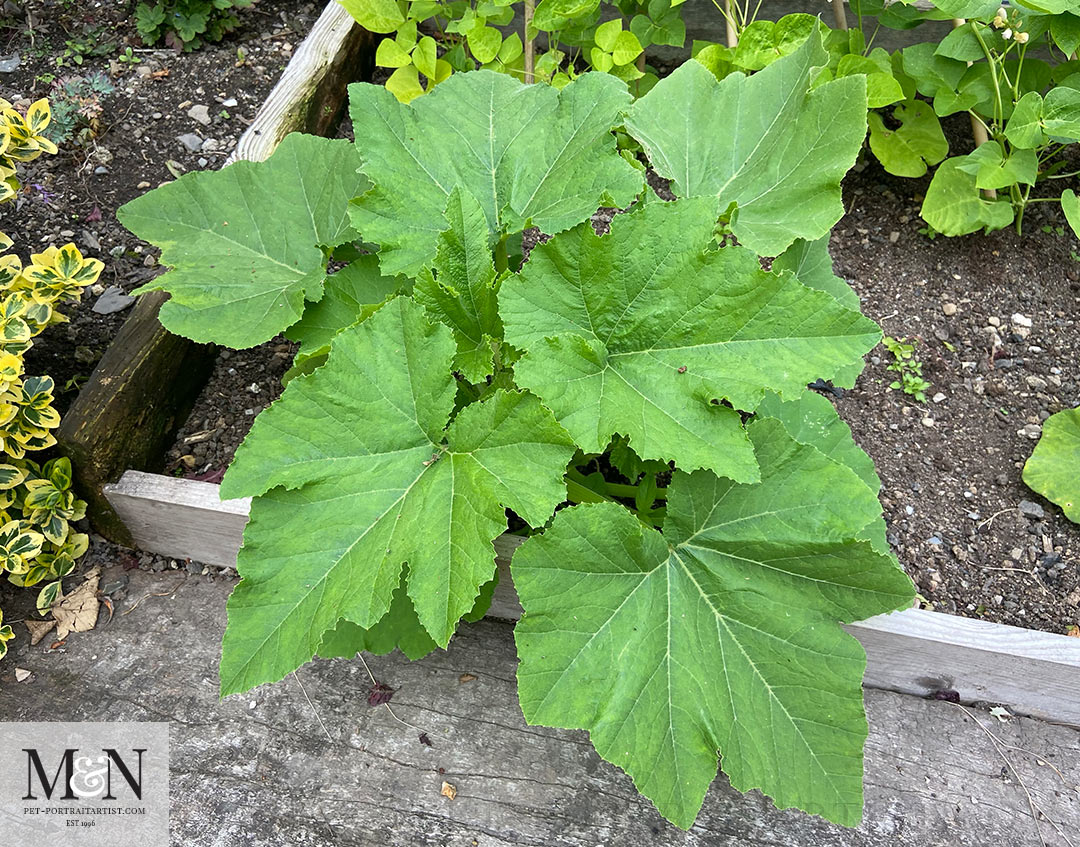 Our buhsy tomatoes are doing well although no flowers quite yet.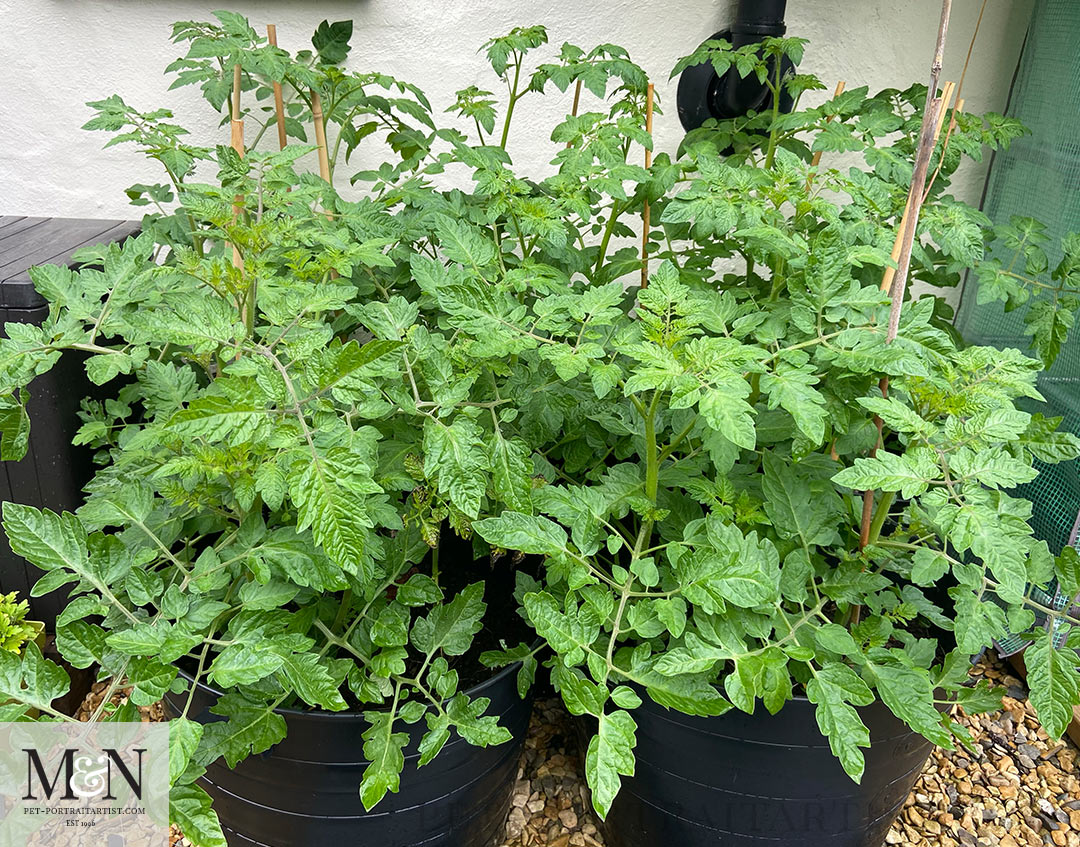 The pond is looking wonderful at the moment too and we have had a number of Lily flowers which are stunning. I hope you enjoy the two photos of a couple of them below.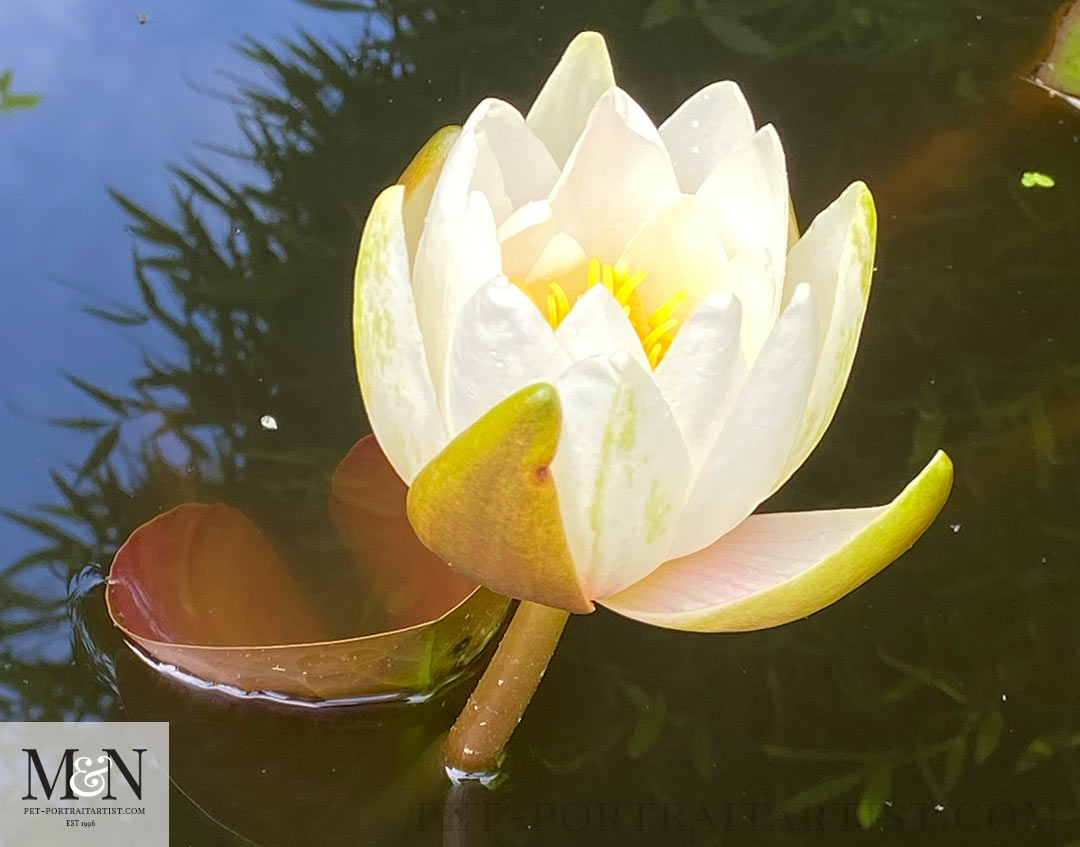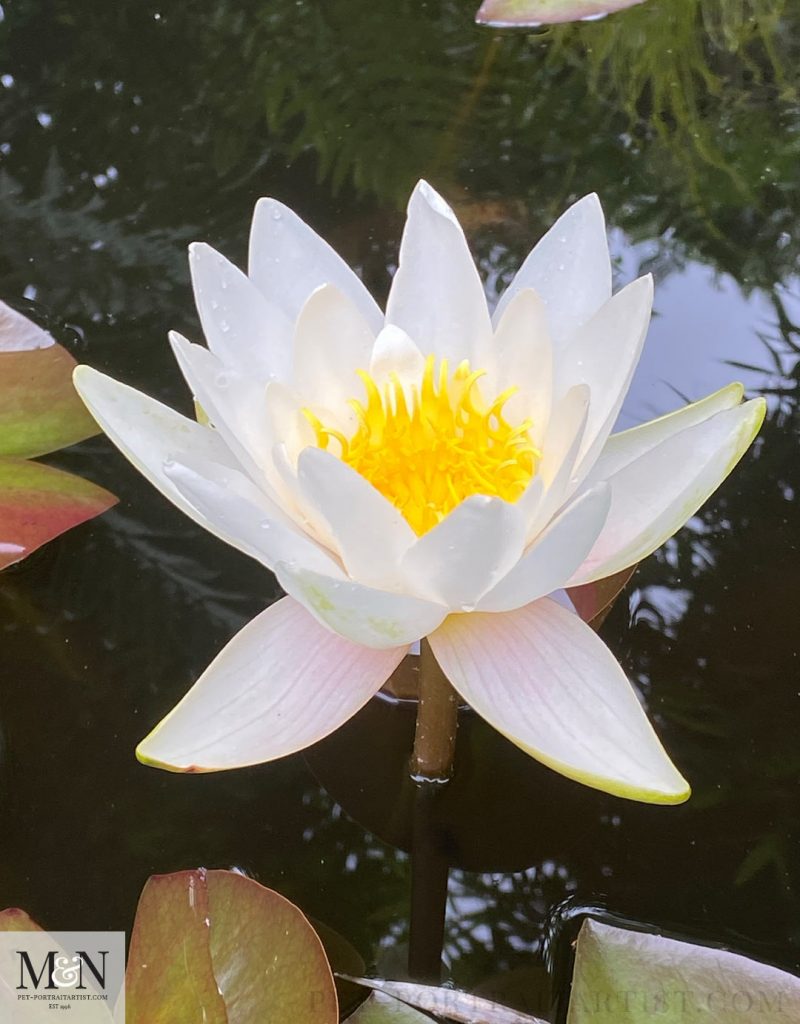 Lilys Birthday
Lily turned 7 this year and we just cant believe how fast the years and flown by. It seems like only yesterday when we collected her as a tiny puppy. She loves opening presents and so I wrapped a toy and some treats for her. First photo below is her tearing the paper….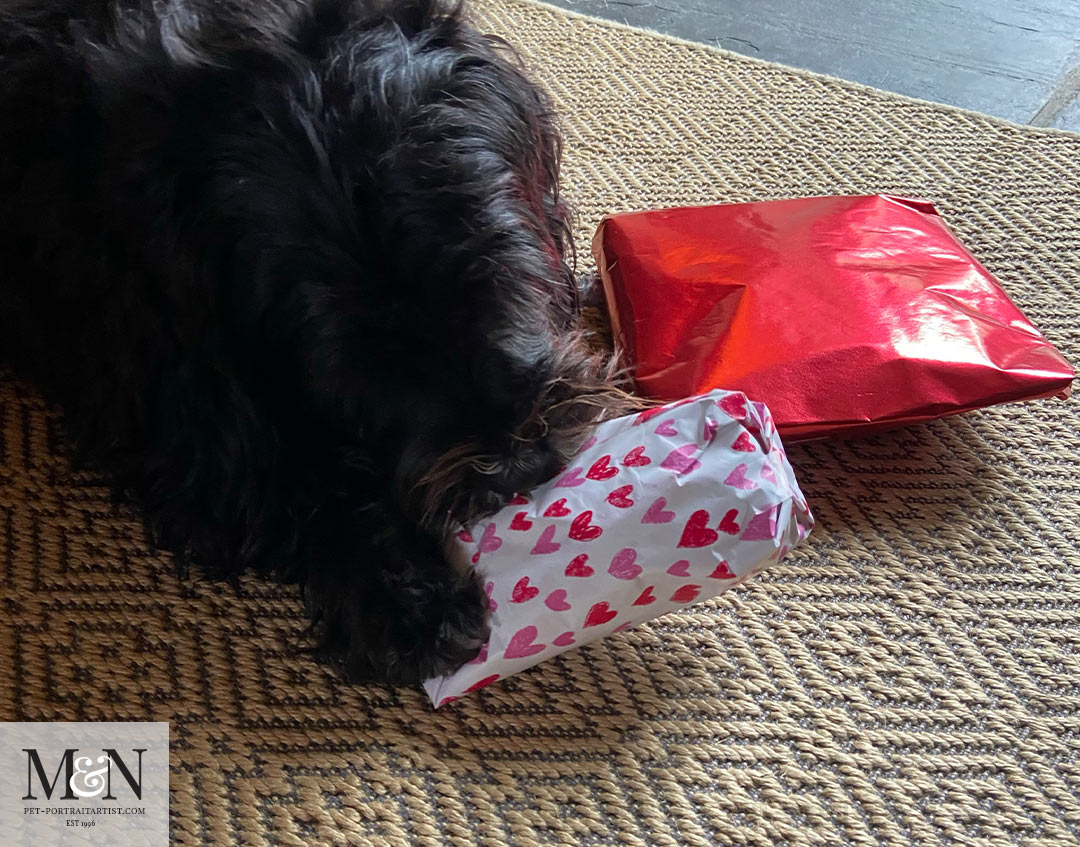 …then she found the toy inside!!! Such a spoilt little girl, she has a heap of toys to last a lifetime!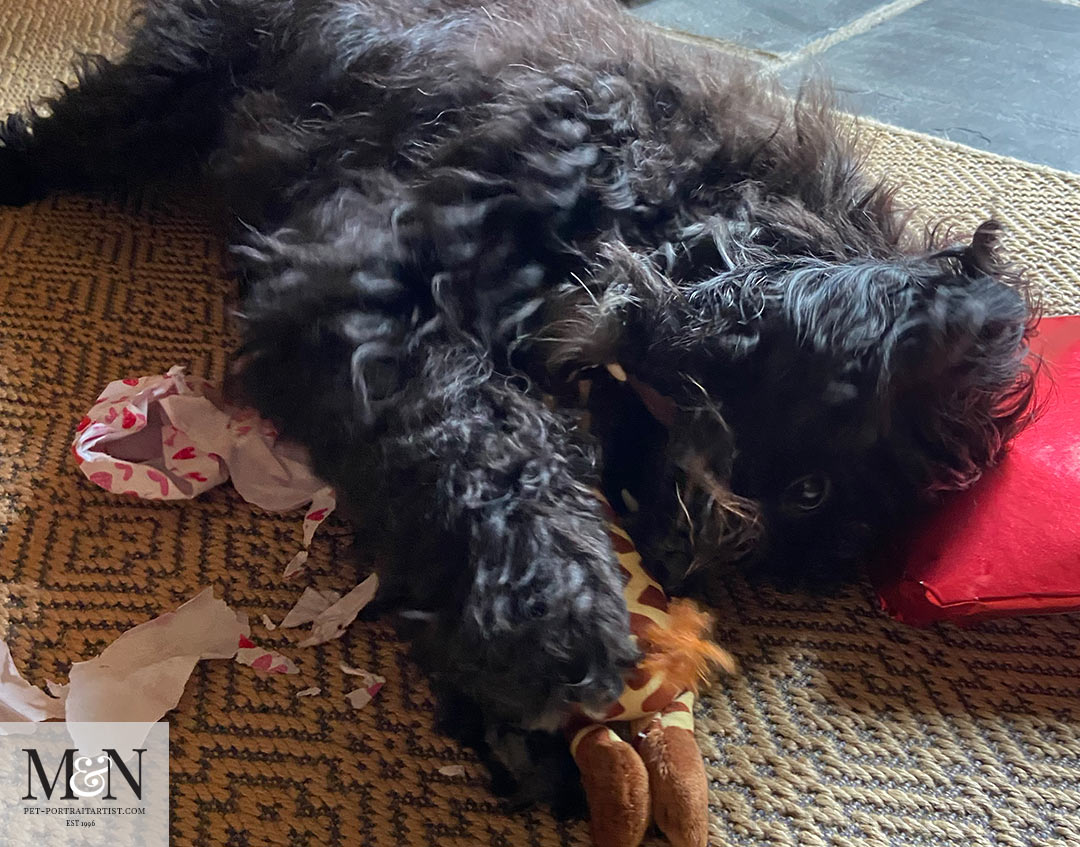 The Pet Portrait of Lucy
Work has been busy this month and Nicholas has completed two beautiful paintings. The first below is of a dog called Lucy for returning clients. I will be adding Lucy to our website in my next round of updates. The painting was stunning and our clients Tracy and Paul were delighted as you can read below……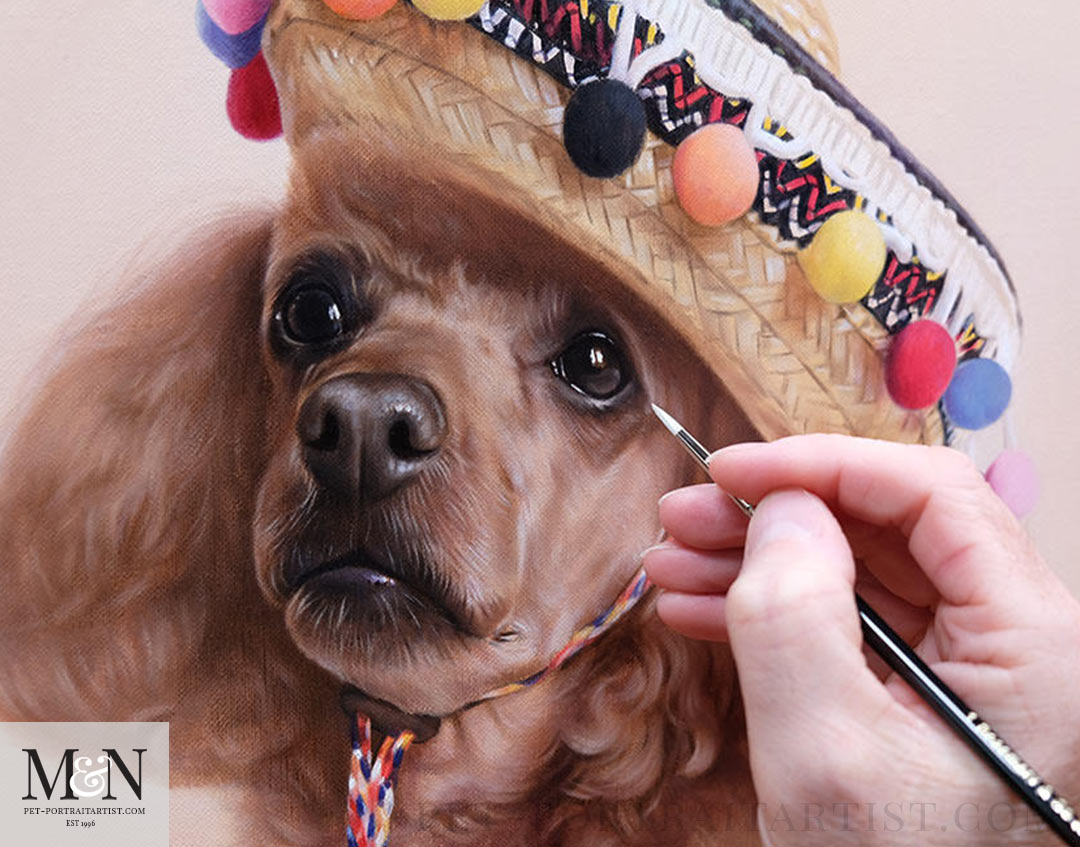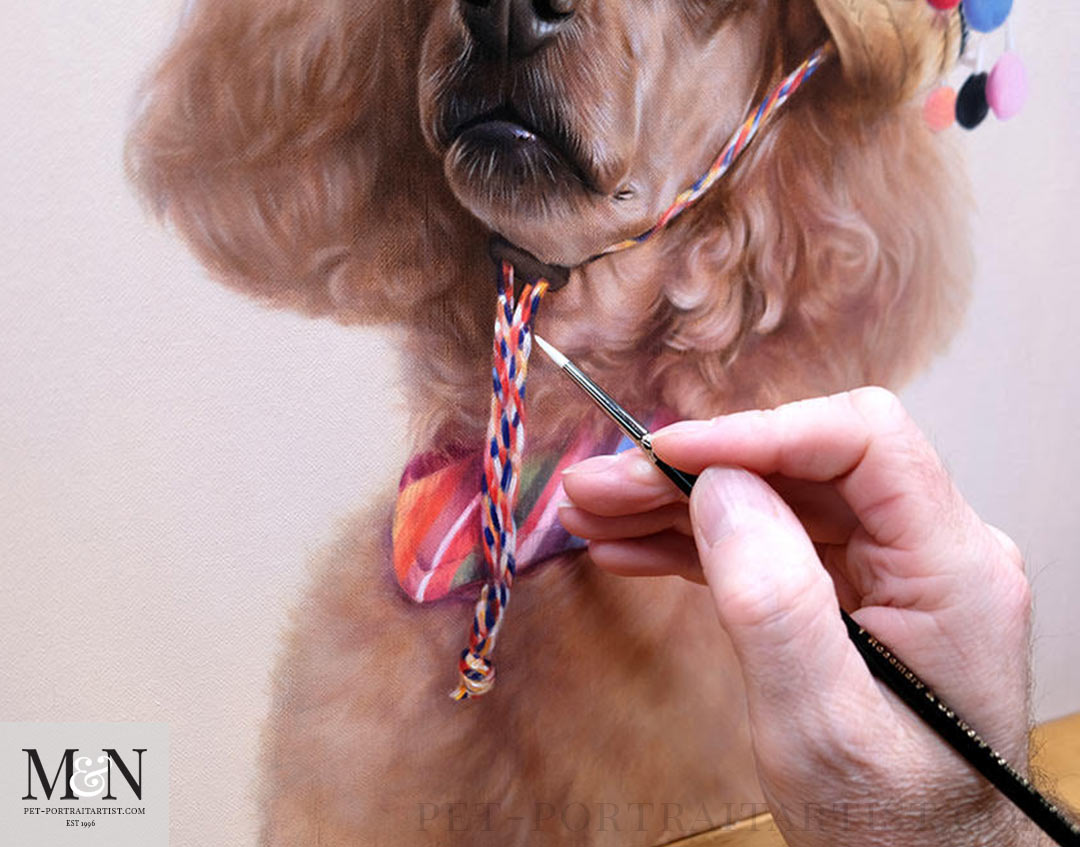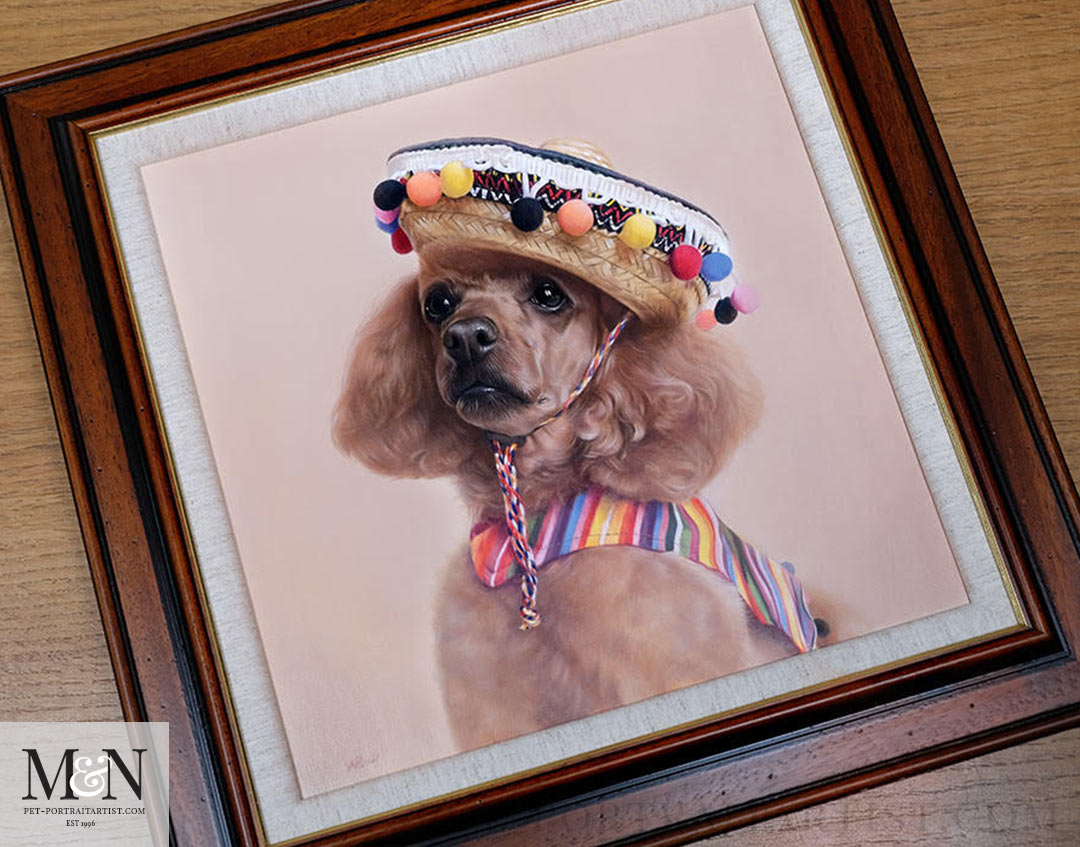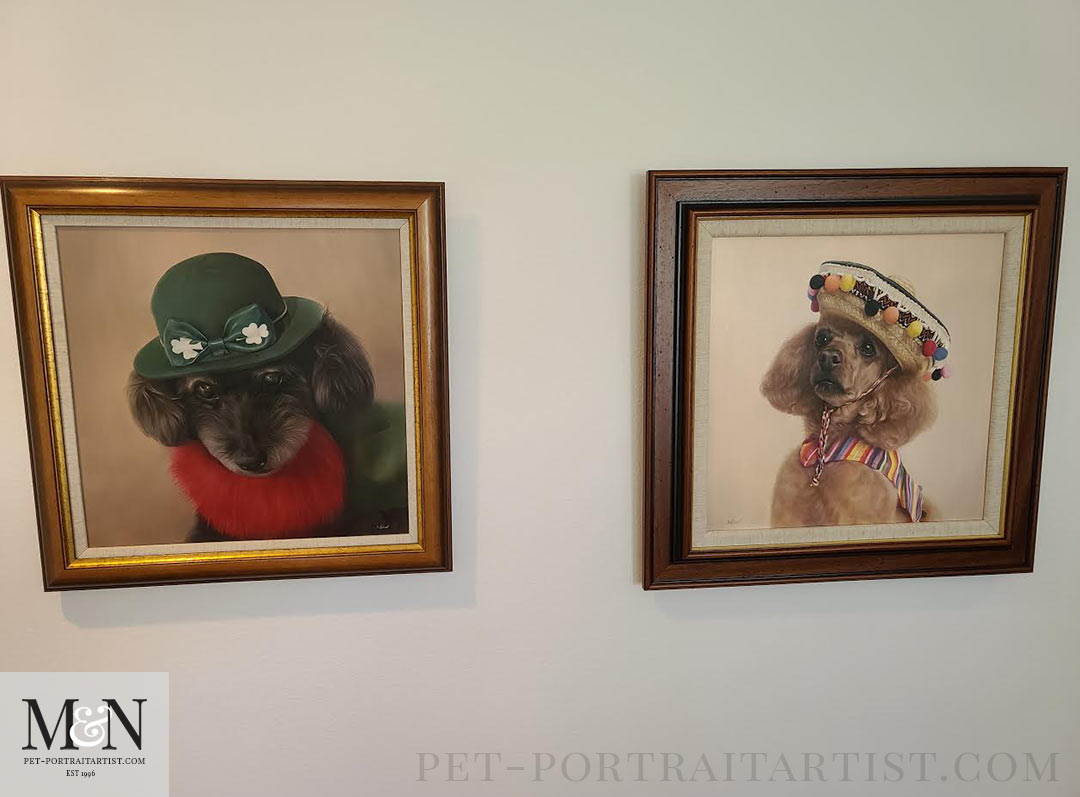 Dear Melanie and Nicholas,

Your portrait of our Lucy arrived last week in perfect condition.
It took us a few days to choose a display location as we wanted Lucy's portrait and the portrait you painted several years ago of, our dear Curly, to be displayed side by side.

As before, we're overwhelmed by how Nicholas is able to bring the photographs of our beloved companions to life on canvas. Lucy's eyes (like Curly's) are full of the love she gave everyone. Thank you!

We've always believed rescue dogs, like Curly and Lucy, deserve the best of everything in their second life and your portraits certainly exemplify this motto.

We couldn't be happier and as we mentioned before, we will always return for memorials of our sweet companions.

So, PLEASE never contemplate any retirement plans!

Thank you again! Yours sincerely,
Tracy and Paul Maguire
The Pet Portrait of Nell
Clients Tracy and Kevin came to visit us before lockdown to bring Nell to be photographed at our studio. We absolutely love meeting our clients and their pets as we don't always get a chance. We work with clients from all over the world so we rarely get a chance to meet up.

Nell was a very well behaved and gorgeous dog, she modelled beautifully. Nicholas thoroughly enjoyed painting her, you can see the oil painting below which was a 12 x 10 on Italian Linen canvas.

When the painting was complete, Tracey and Kevin very kindly took the photo below for us to use on our website and I will be adding it there very soon!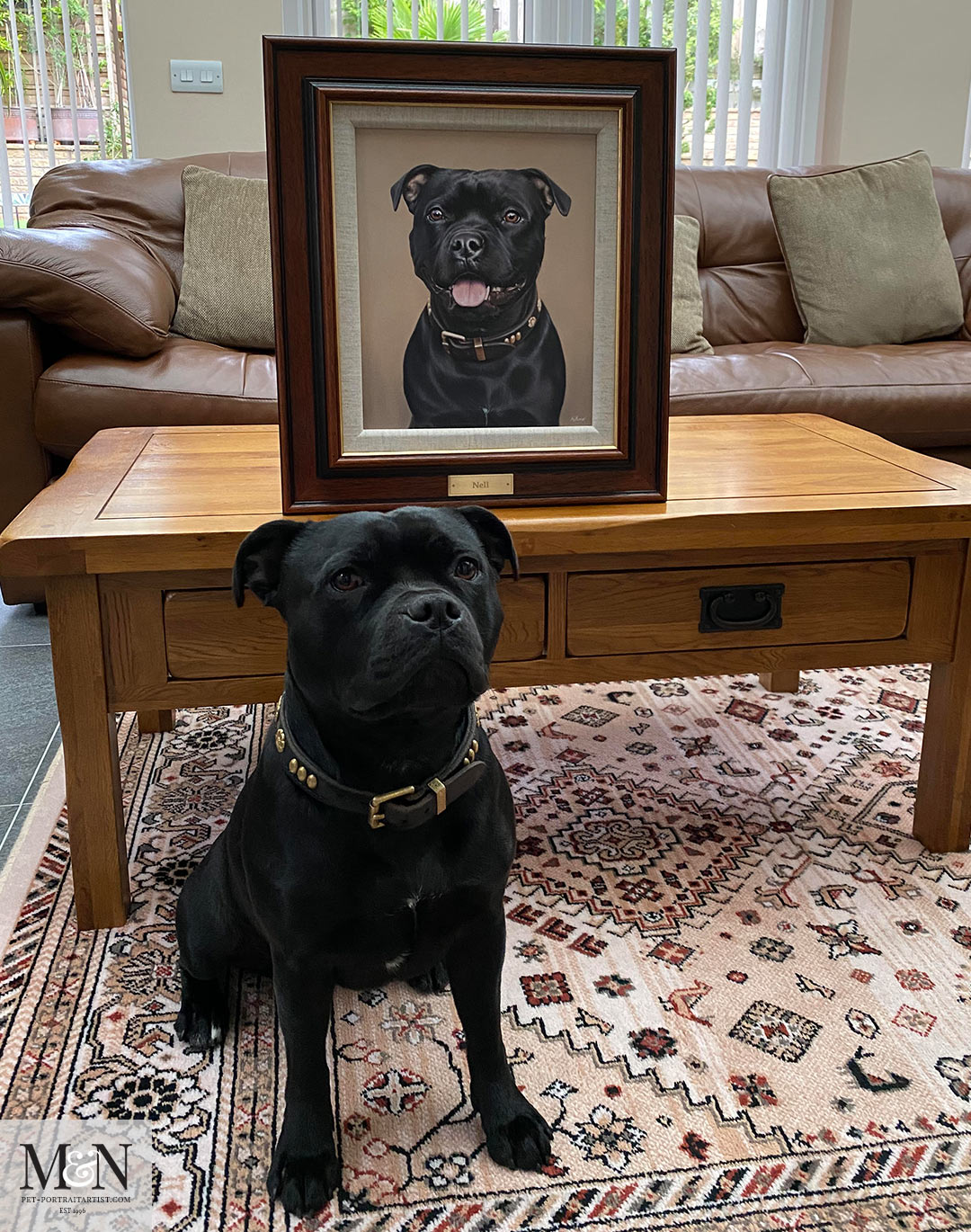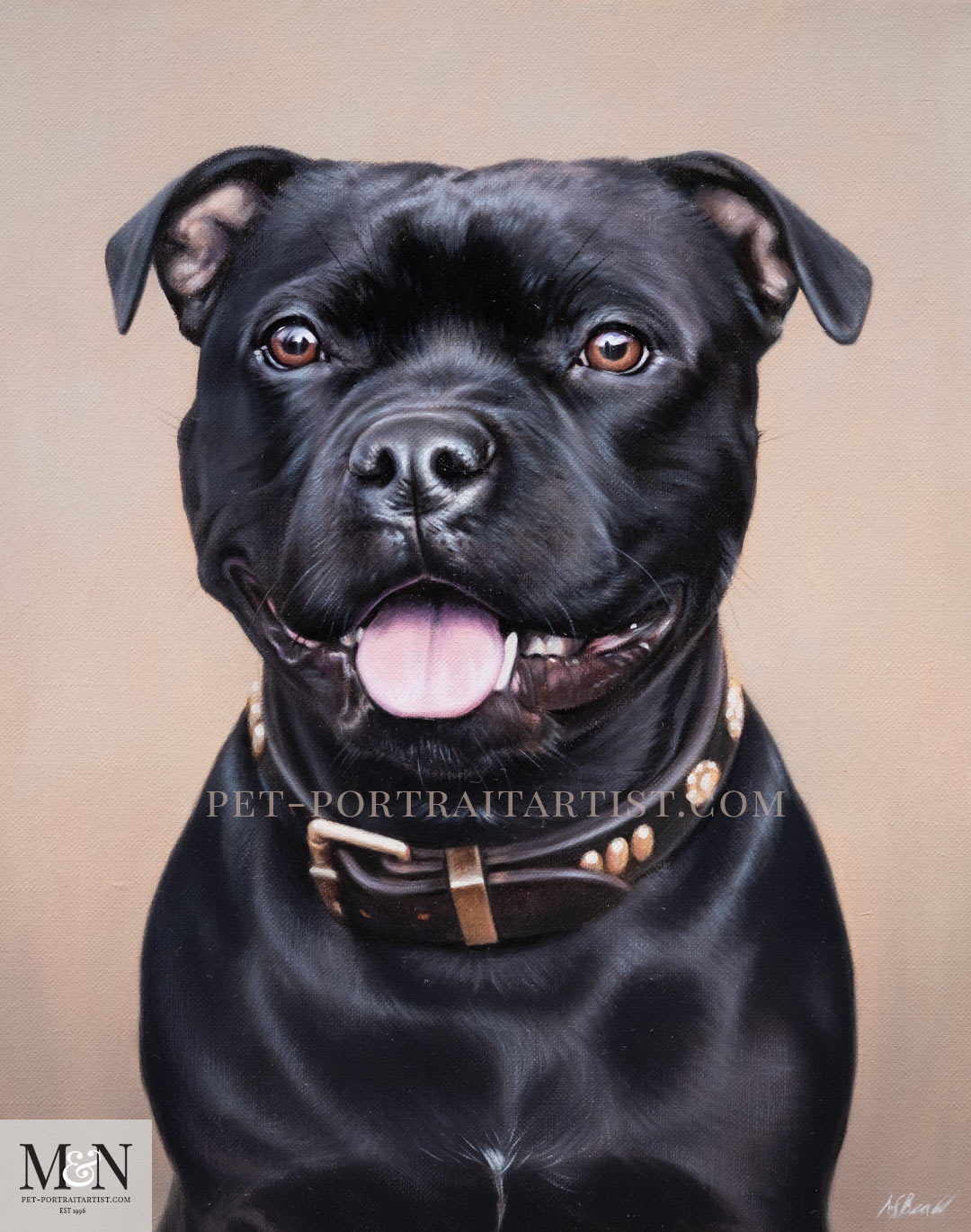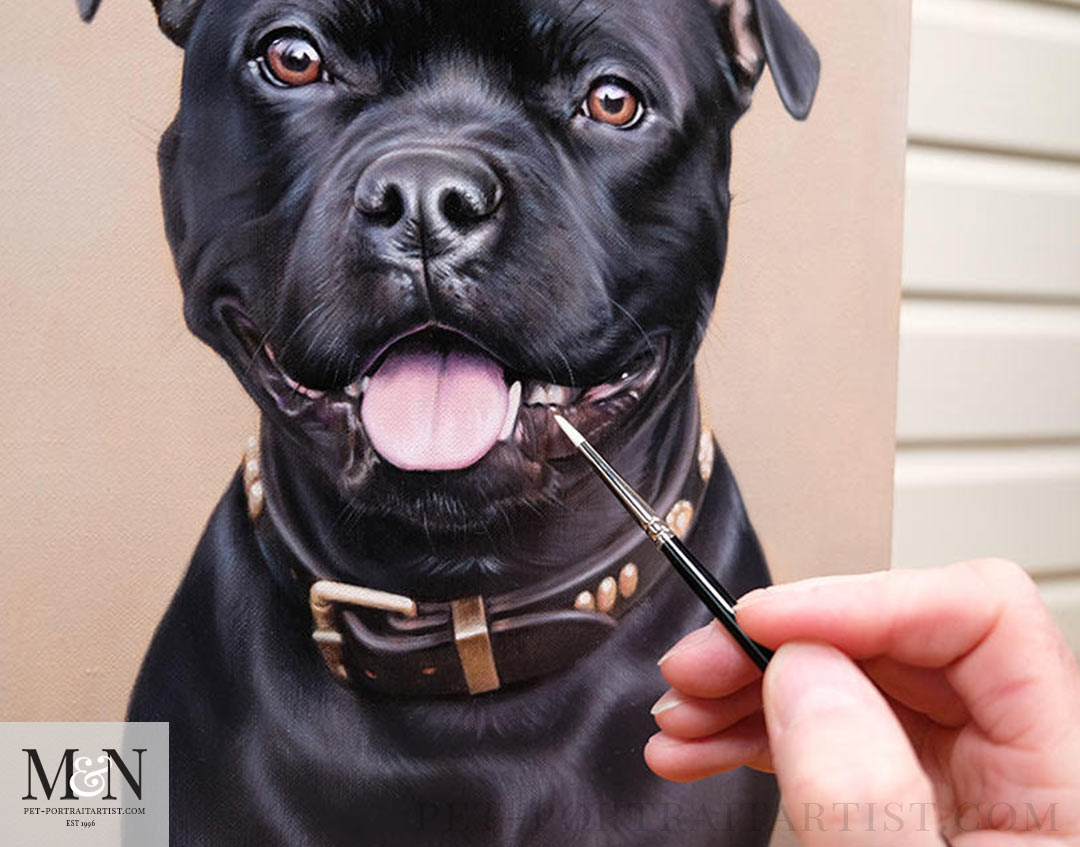 Finally we hope that you have enjoyed viewing all of the photos from our little travels this month along with the artwork too. If you missed our last monthly blog post you can read it here – Melanie's June Monthly News. Keep safe everyone!
Are you enjoying our blog? Why not sign up to our Melanie's Monthly News, which comes right into your inbox each month! You can sign up at the bottom of our website or at the top of the blog. Please don't forget to subscribe to our YouTube Channel too. You are more than welcome to comment below, we love hearing from our readers!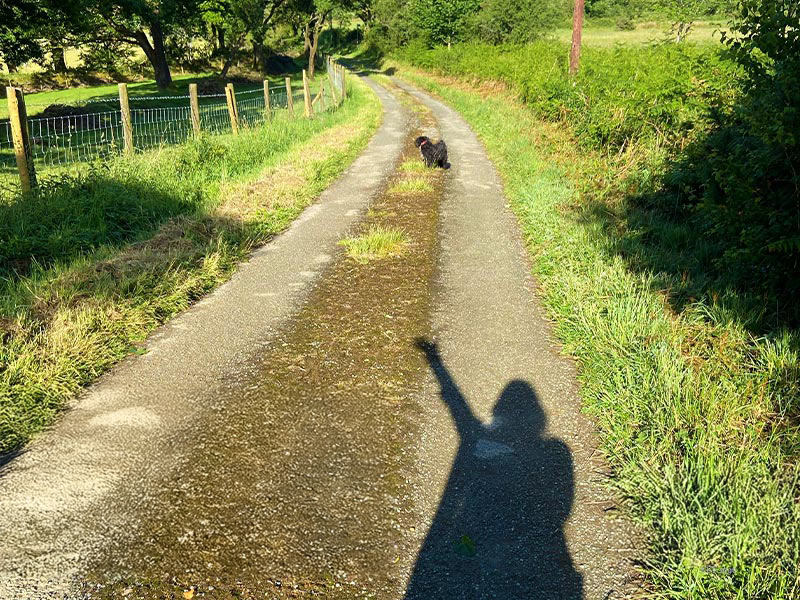 You May Also Like
August 29, 2016
May 17, 2017
December 1, 2016