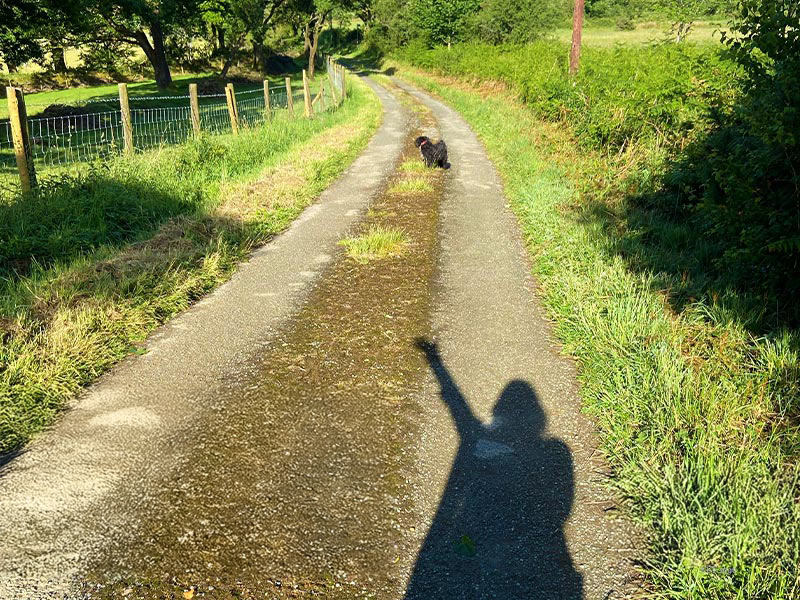 Melanie's June Monthly News
June 27, 2020
Welcome to Melanie's June Monthly News! We hope that all of our readers are being able to stay well and healthy across the globe. Nicholas and myself are both fine here and still working hard. We are still pretty much in a lockdown however we have been able to travel slightly further afield this month and so have a few lovely sunny photos to share with you as well as some artwork too. I have still been doing my morning and evening walks along the lane and little track with Lily and you can see a few photos below.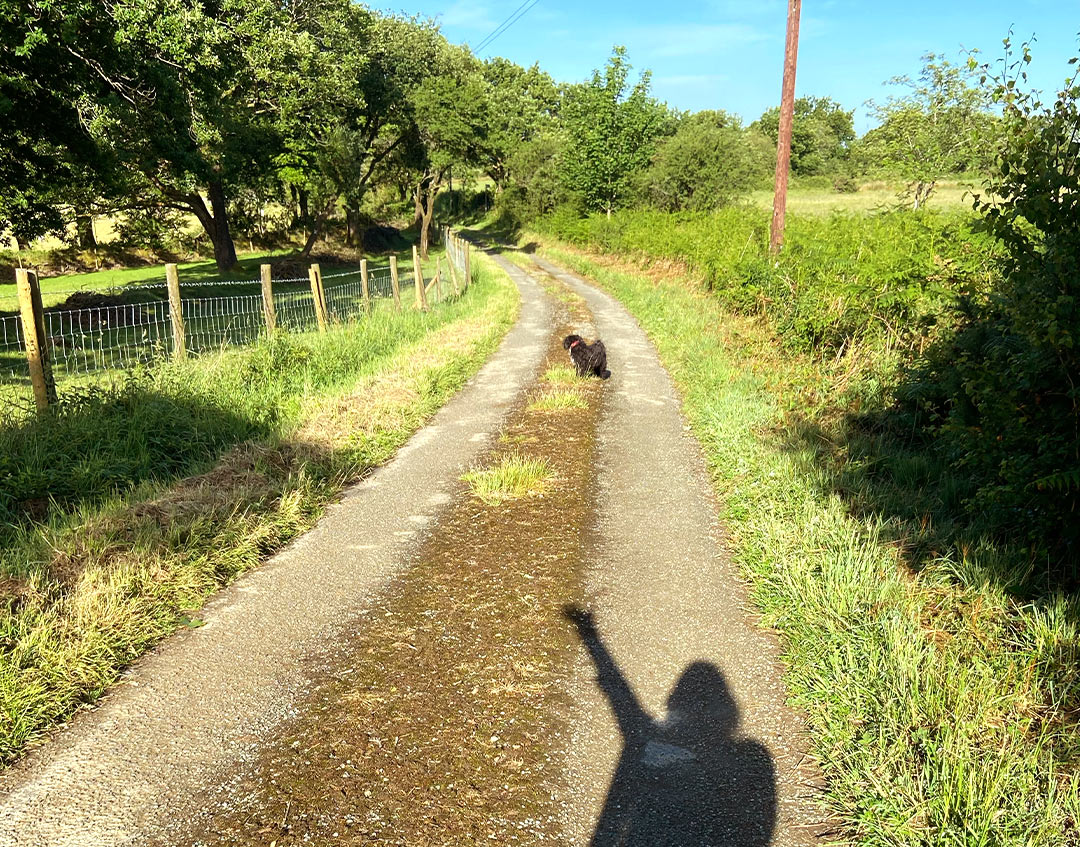 We have had some amazing weather this month so our walks have been beautifully sunny surrounded by the ever changing aray of wildlife. We have seen the baby buzzard grow and fledge the nest, Jenny wrens chirping as loud as possible warning us to move along as quickly as possible and of course the old favourites – robins, blackbirds, thrushes, finches, tits, skylarks, stonechats and the House Martins and Swallows are back again. I also love this time of year as grasshoppers are hopping about, just love to pick them up…. if I can catch them that is.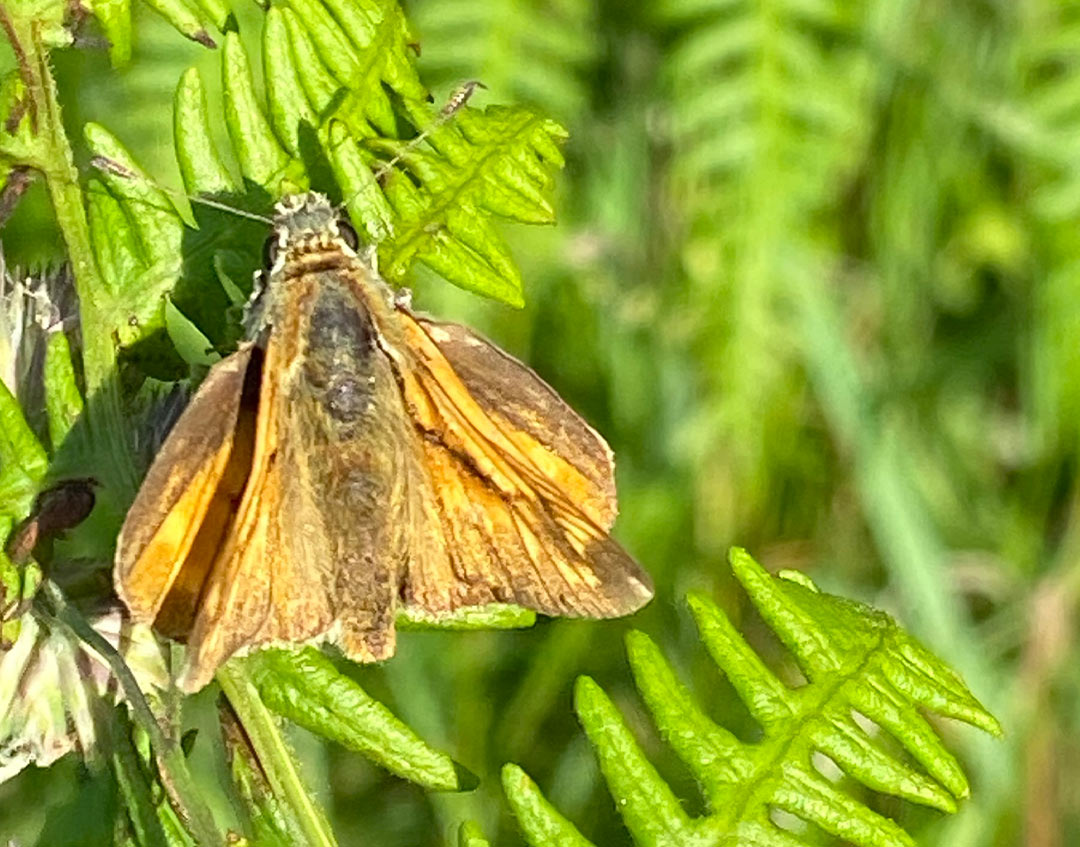 We also managed to take a photo of the butterfly above which we believe is called a Little Skipper. Butterflies are not the easiest to take photos of!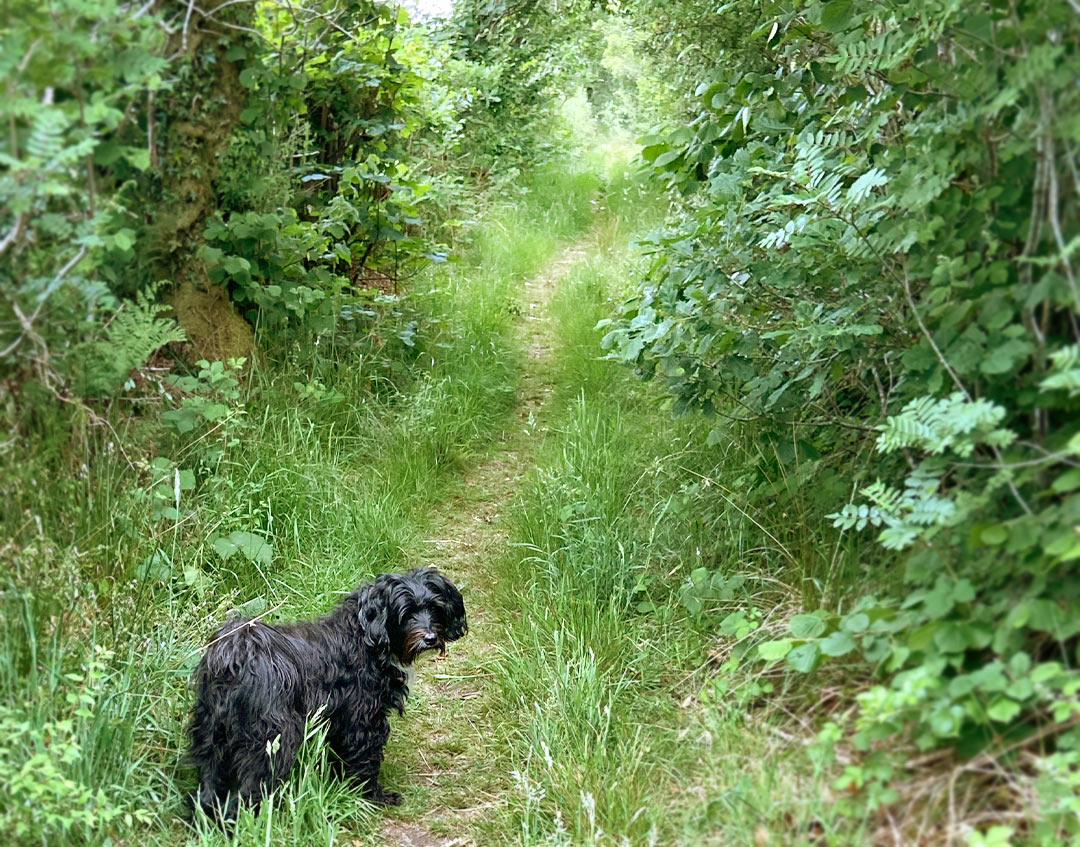 The photo of Lily above was taken a long the little green track and the photo below was taken as you come out from the lane and look across the fields to a most amazing view. You can see for miles on a clear day.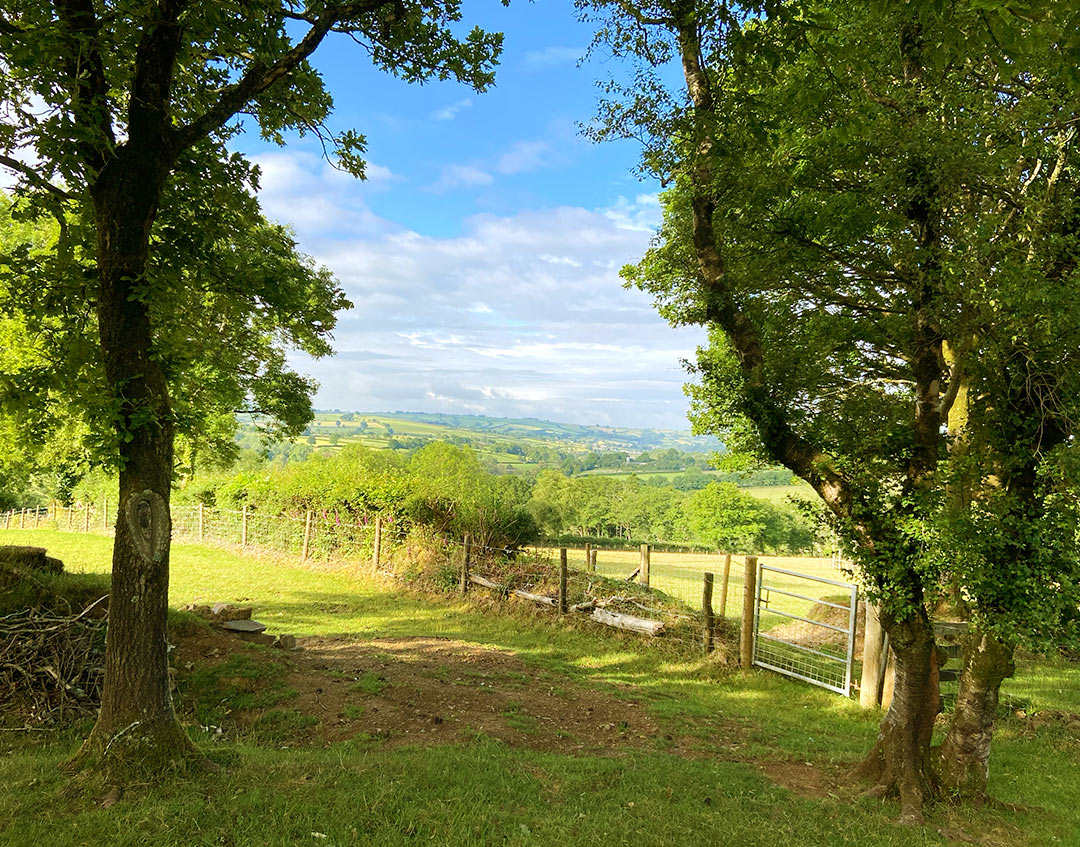 The wild flowers are also looking beautiful along the track and I have added two below of Foxgloves and Rosebay Willowherb. Their pink colours are so tricking this time of year.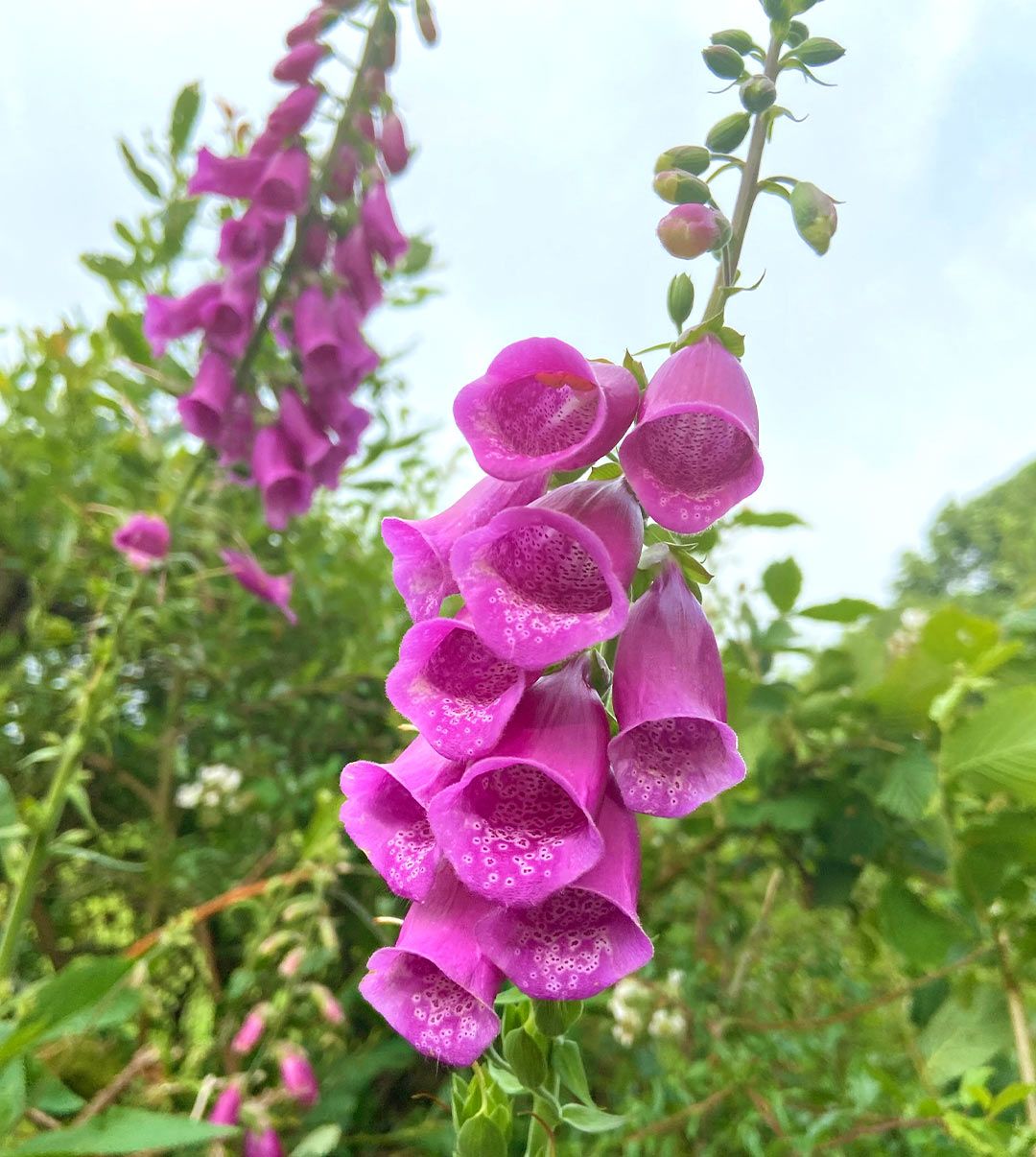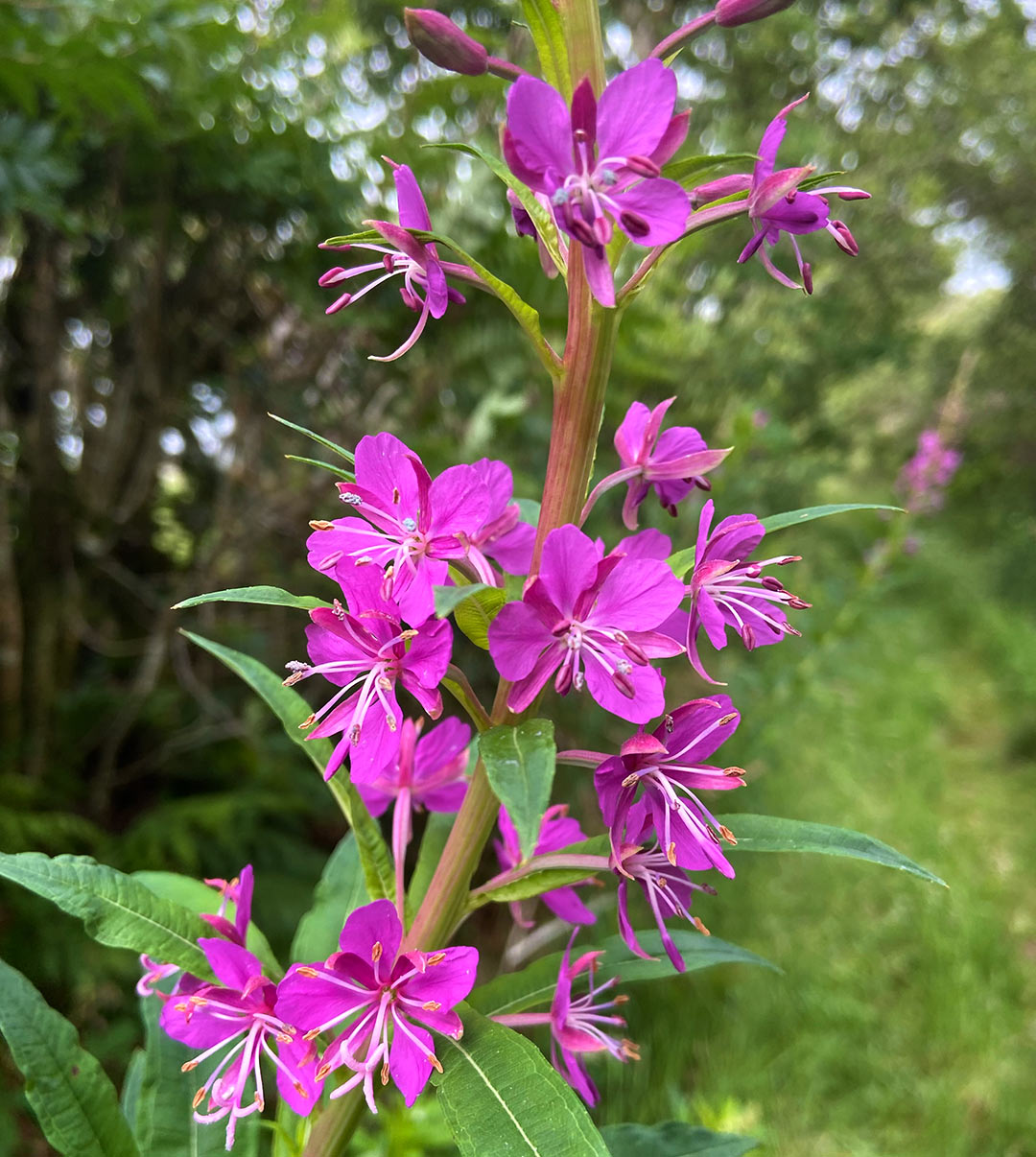 Melanie's June Monthly News Cottage Veg Garden
The garden is coming along well, the runner beans are in although it would be nice if they grew slightly faster! The peas and lettuce are growing well too. You can see some squash in front of the runner beans which we hope will continue growing well.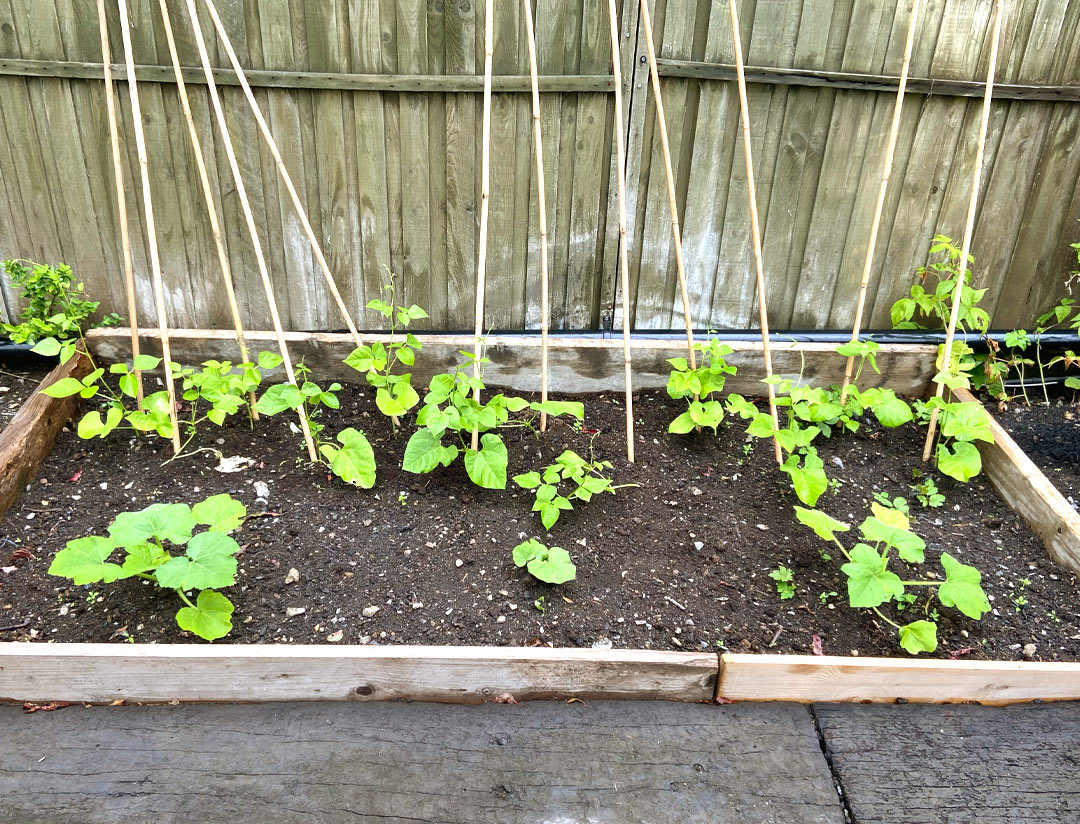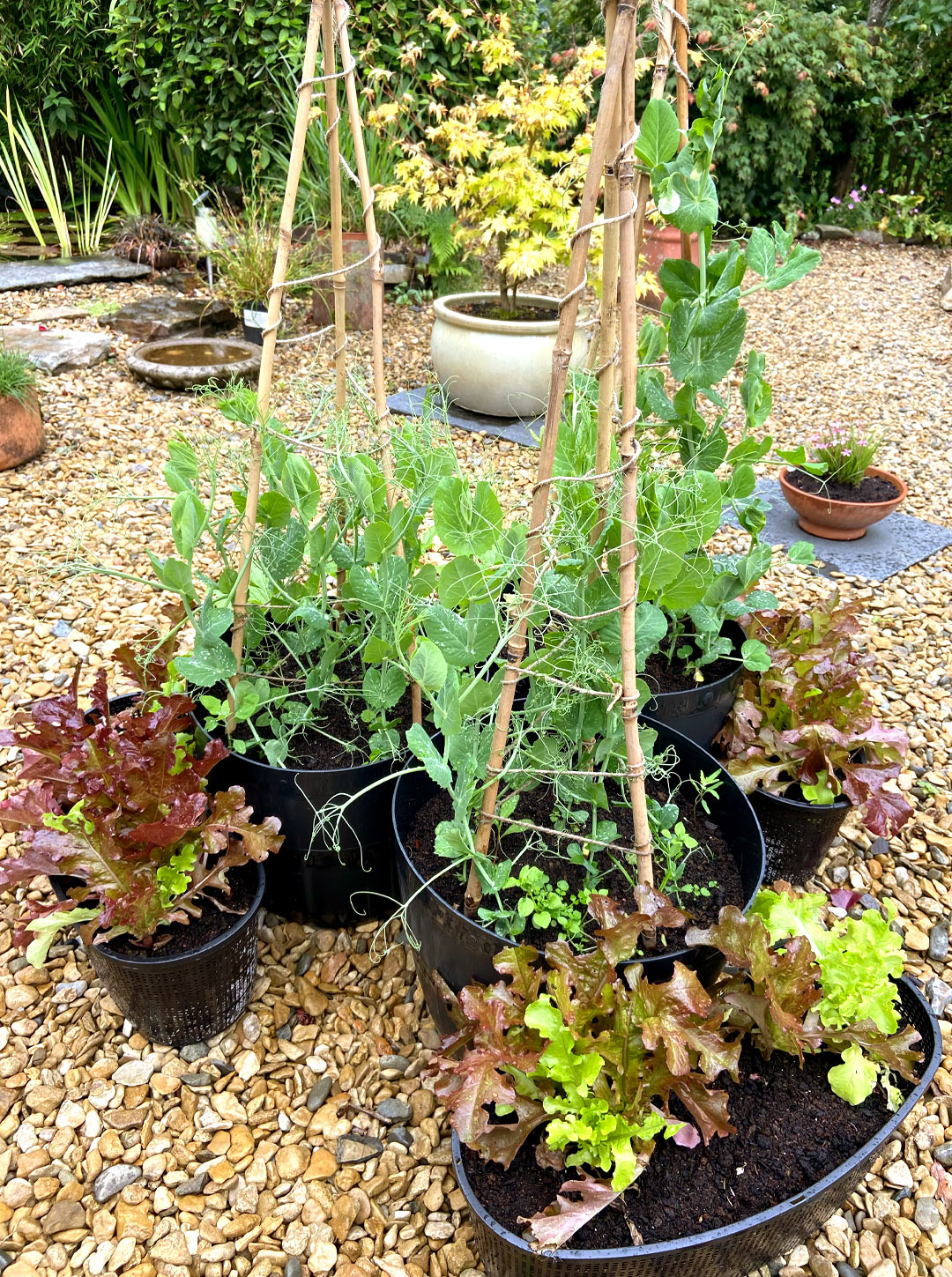 The tomatoes are finally planted too! Our lovely neighbour very kindly bought us some horse manure and top soil so I could fill some big tubs I purchased earlier this year. When I bought the big tubs, I hadn't got quite as far as thinking how I was going to fill them. So in exchange for a cake I made, they came to the rescue and you can see photos of them all planted below. They are a bushy cherry tomato variety and we have a small plastic greenhouse with larger tomatoes and some peppers in too. I will add more photos of the garden and how it is progressing next month.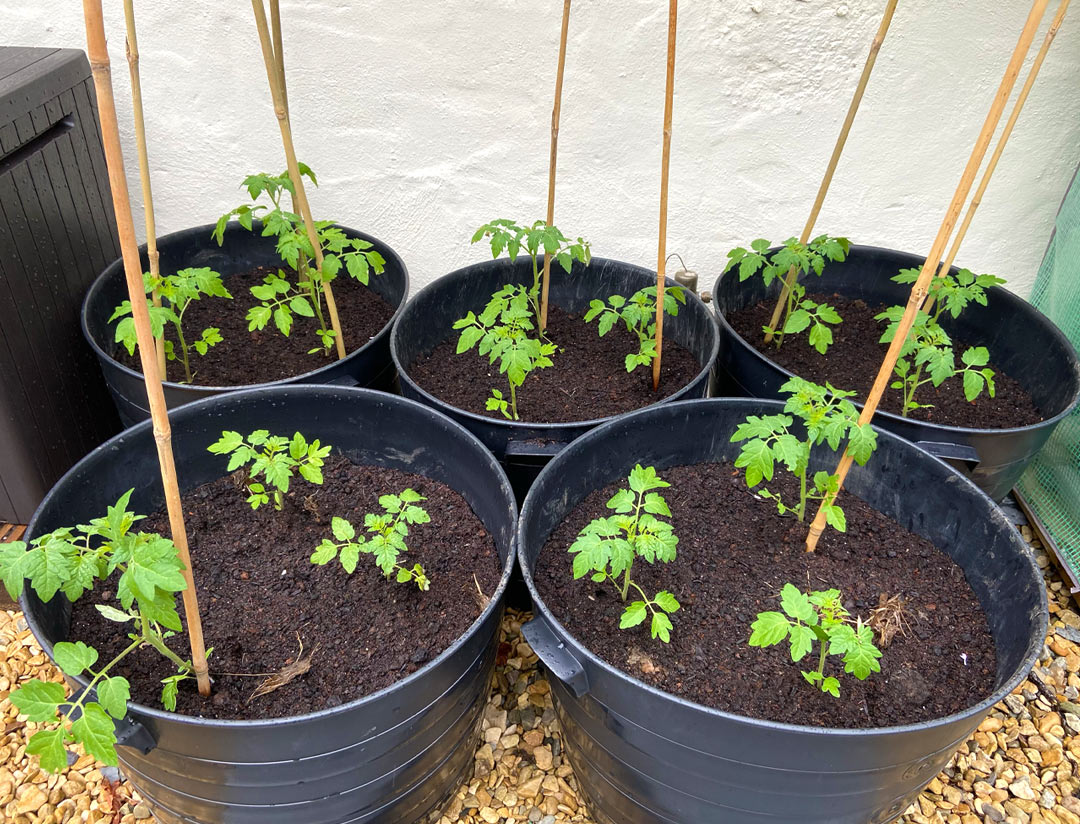 Melanie's June Monthly News – The Wildlife Pond
The wildlife pond is doing really well this year too, its naturalised a lot more since we redid it last year. The lily has grown and is currently in full bloom and the water plants have come back after being dormant over the winter beautifully.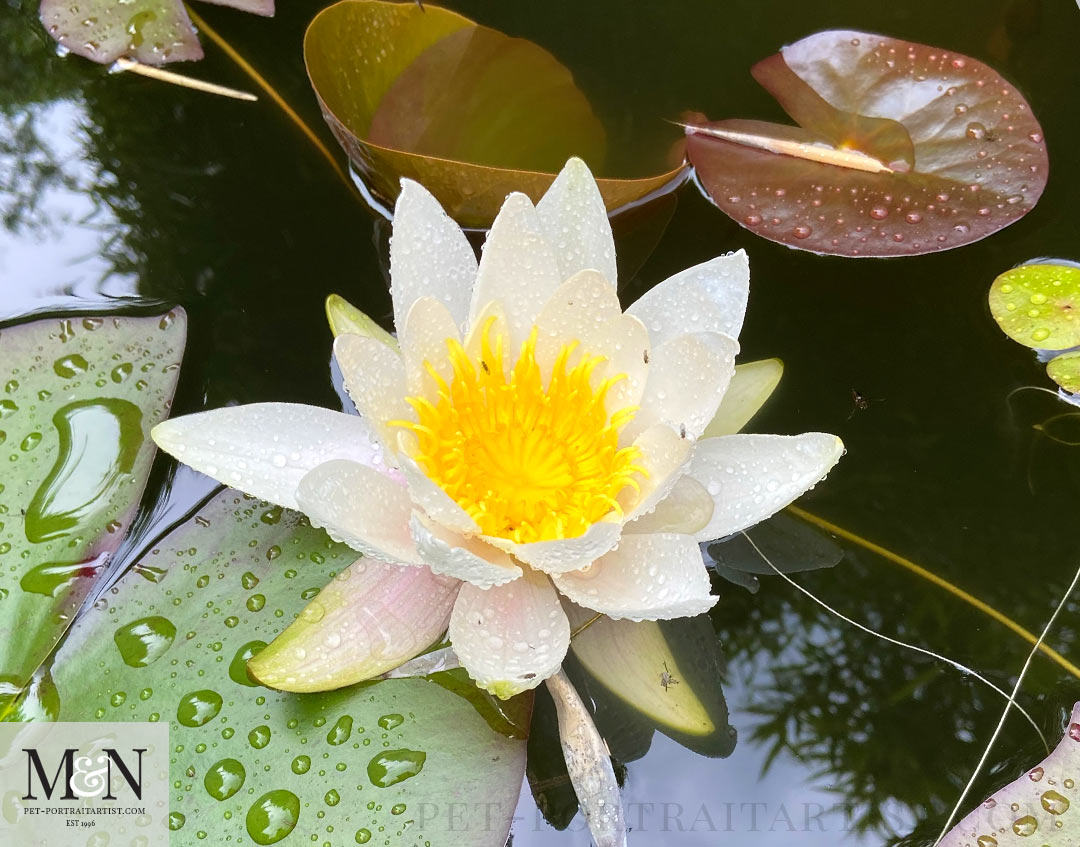 We also have plenty of wildlife in the pong, including tadpoles which are now growing back legs, water boatmen, pond skaters, two different types of snail, Fairy Shrimps, a number of unidentifiable swimming beetles and of course plenty of news! This one below lives under a rock, just beside the pond and his name is Nigel!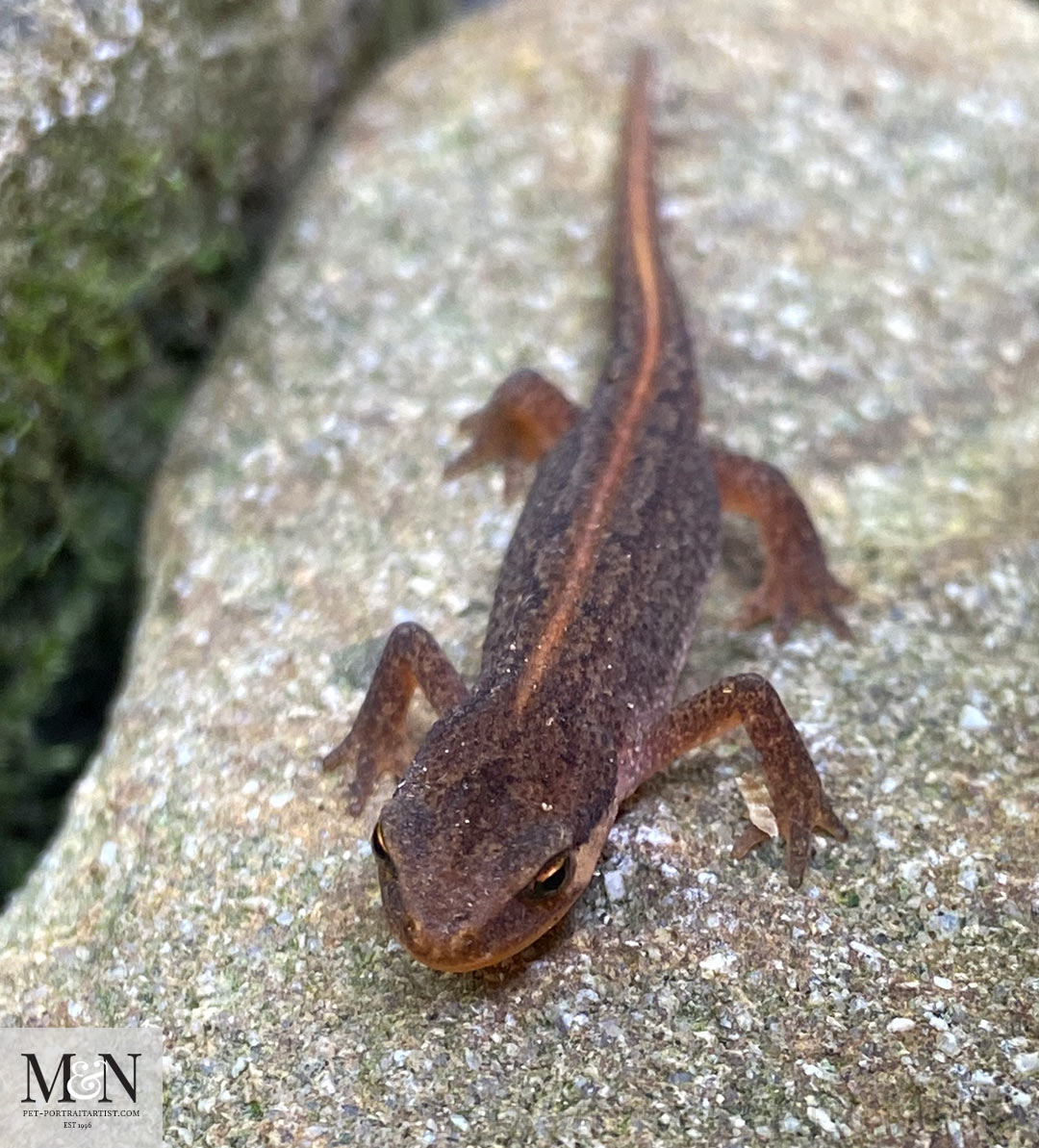 Getting out and about – Finally!
We have been able to travel a few extra miles than we have been since the lockdown started in March. We went to the coast for the first time a couple of weeks ago. New Quay is one of our favourite destinations. Its not quite the same with our the Lime Crab take away or the amazing ice cream shops, Nicholas's favourite being apple crumble and custard ice cream!! but still perfect for the beautiful views.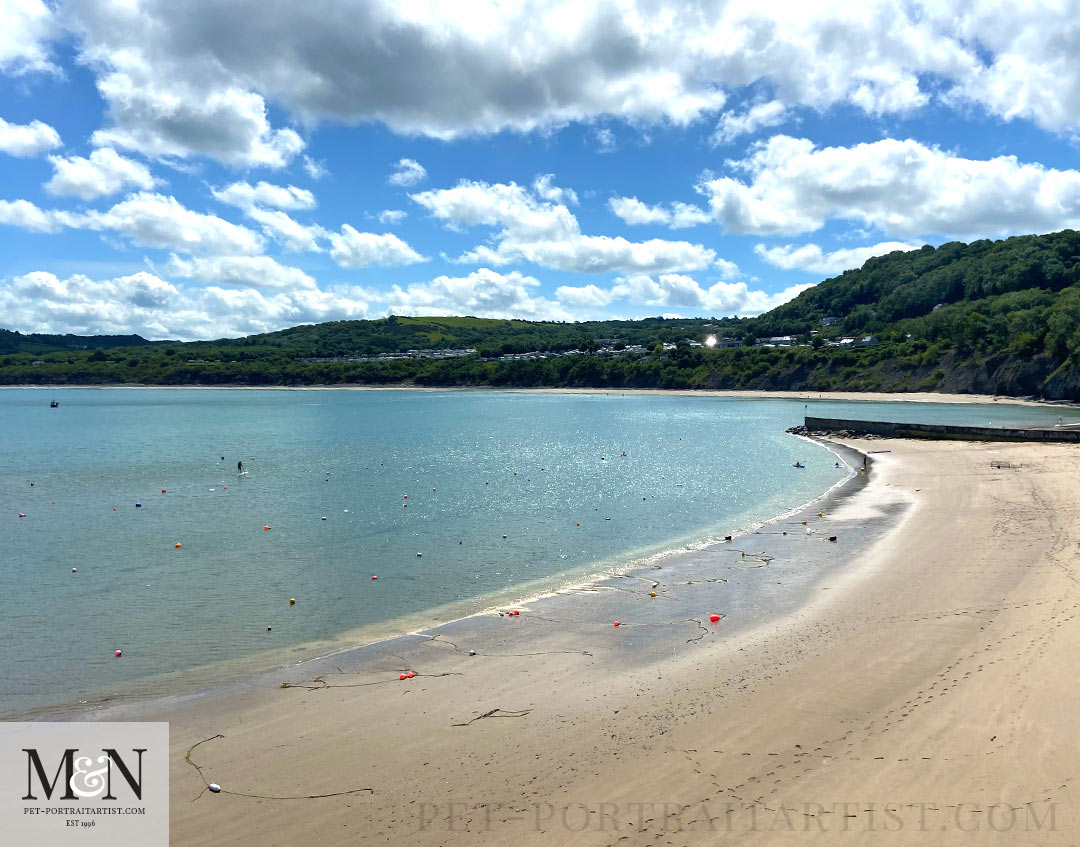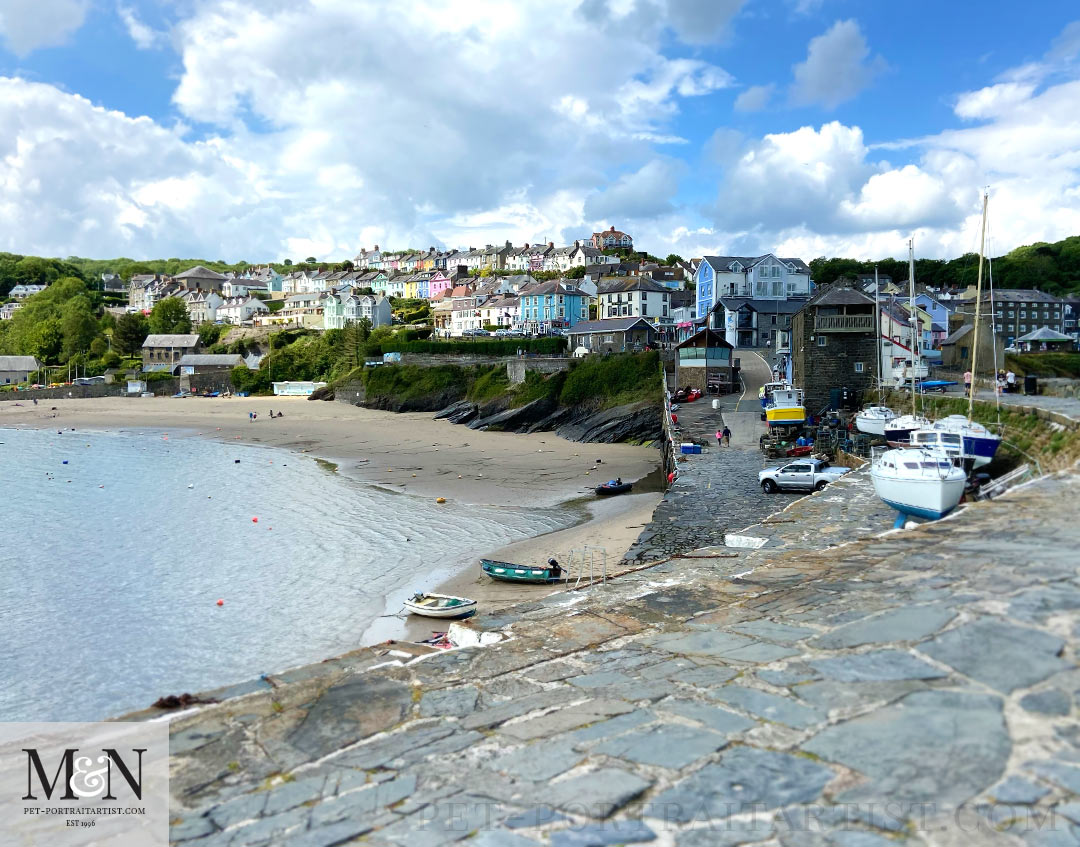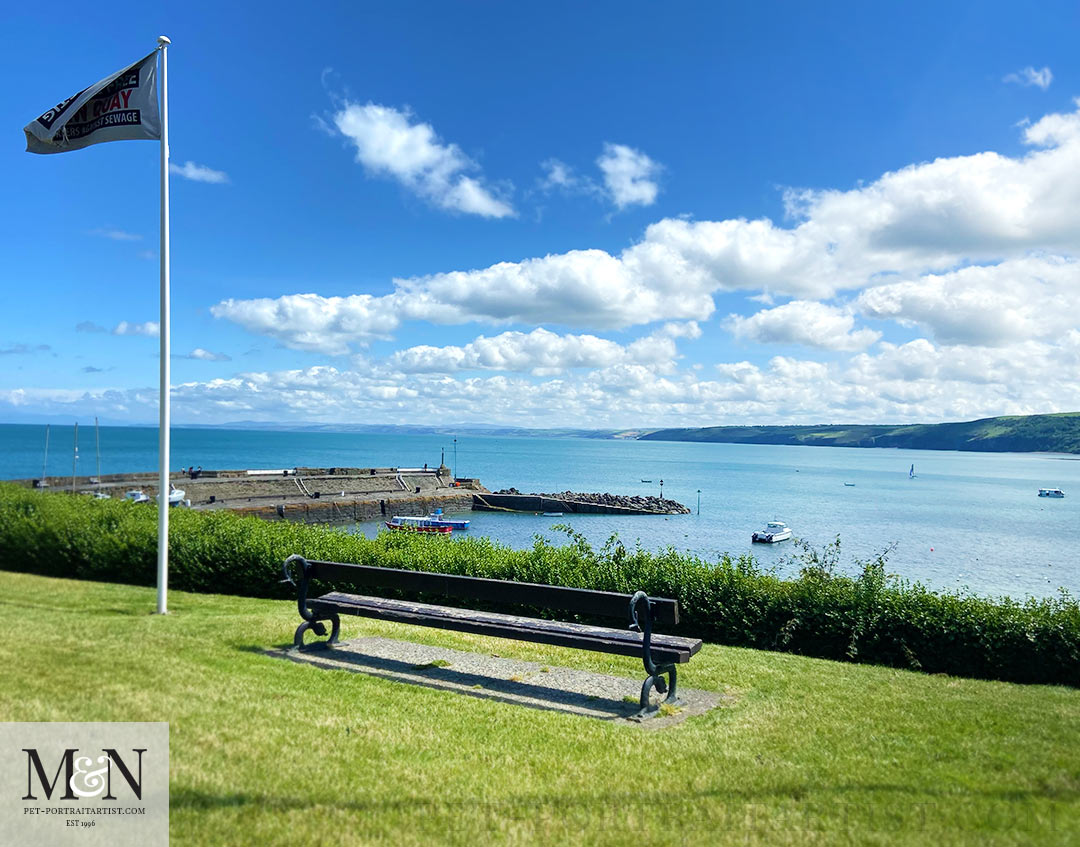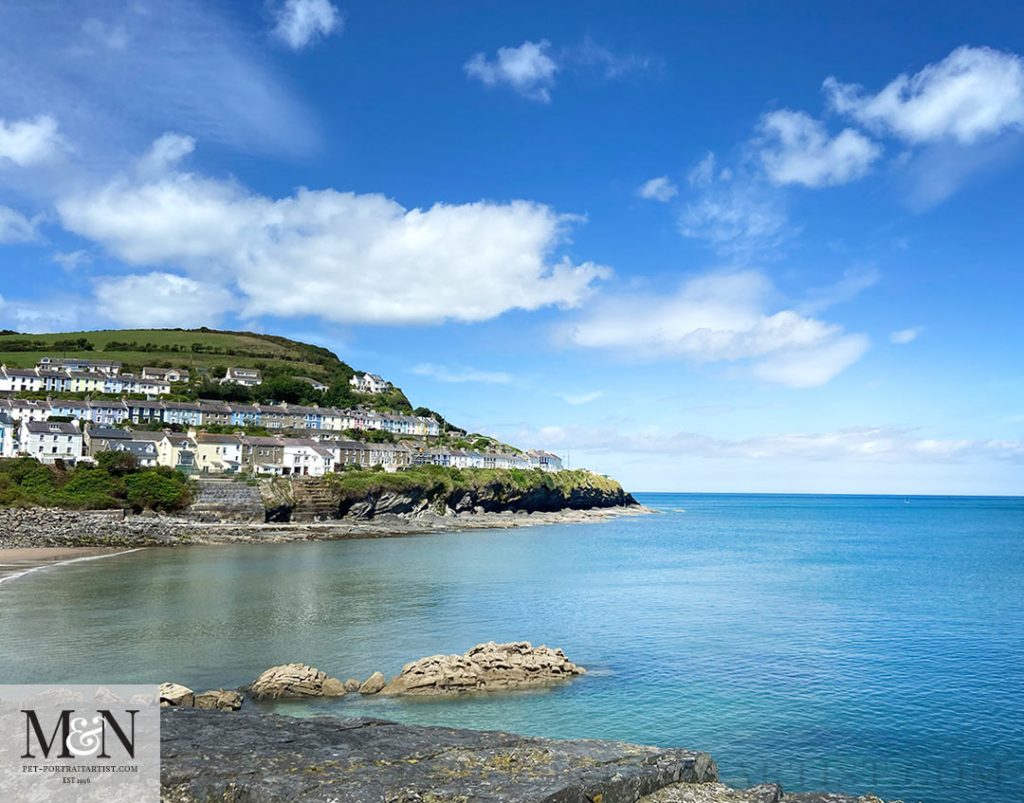 Pizza at Aberporth
We have been lucky enough to get takeaways recently from a place called Tafell a Tan. They make hand made pizzas on their wood fires and we take them to a little village called Aberporth to eat them over looking the sea. It is the most beautiful place and pretty quiet at the moment without the tourists. We had an audience this week with Percy the Seagull eating for leftovers. Sadly we didn't have any!!! If you look carefully you can see his pal flying into the frame on the top left.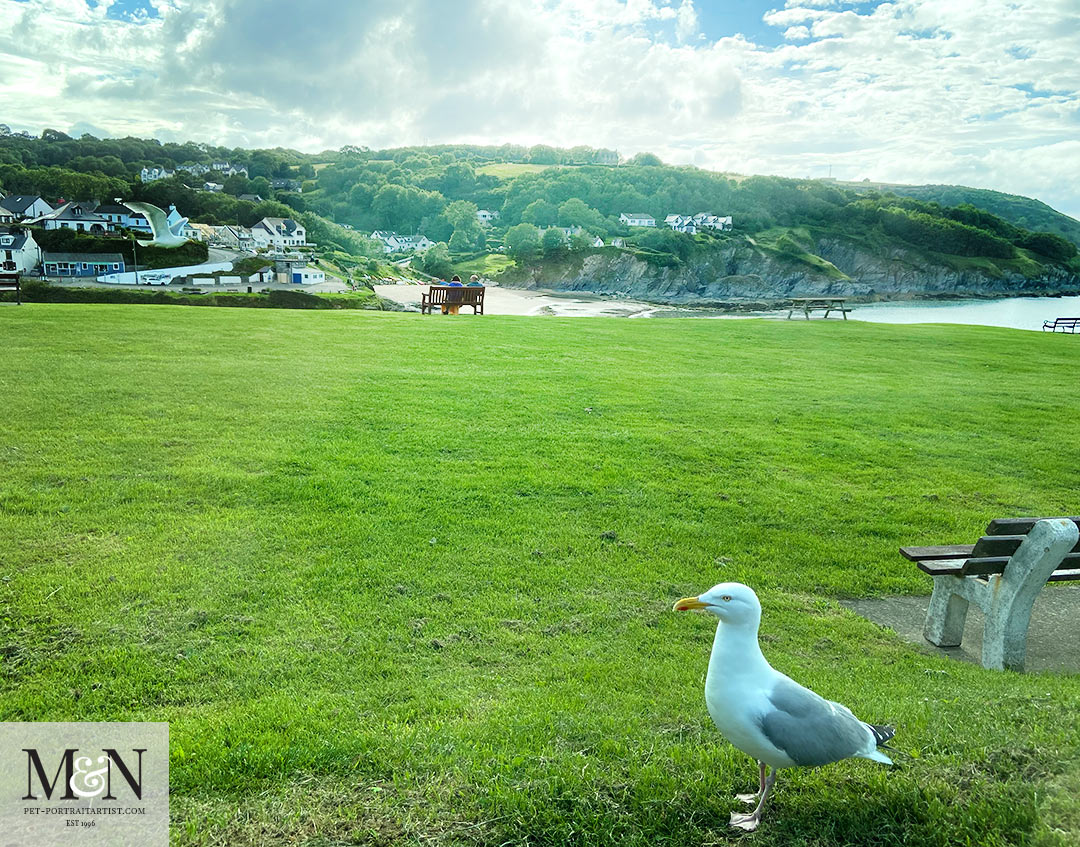 The pizzas are just incredible, the one below is a Margherita base with ham, mushroom, pineapple and onion.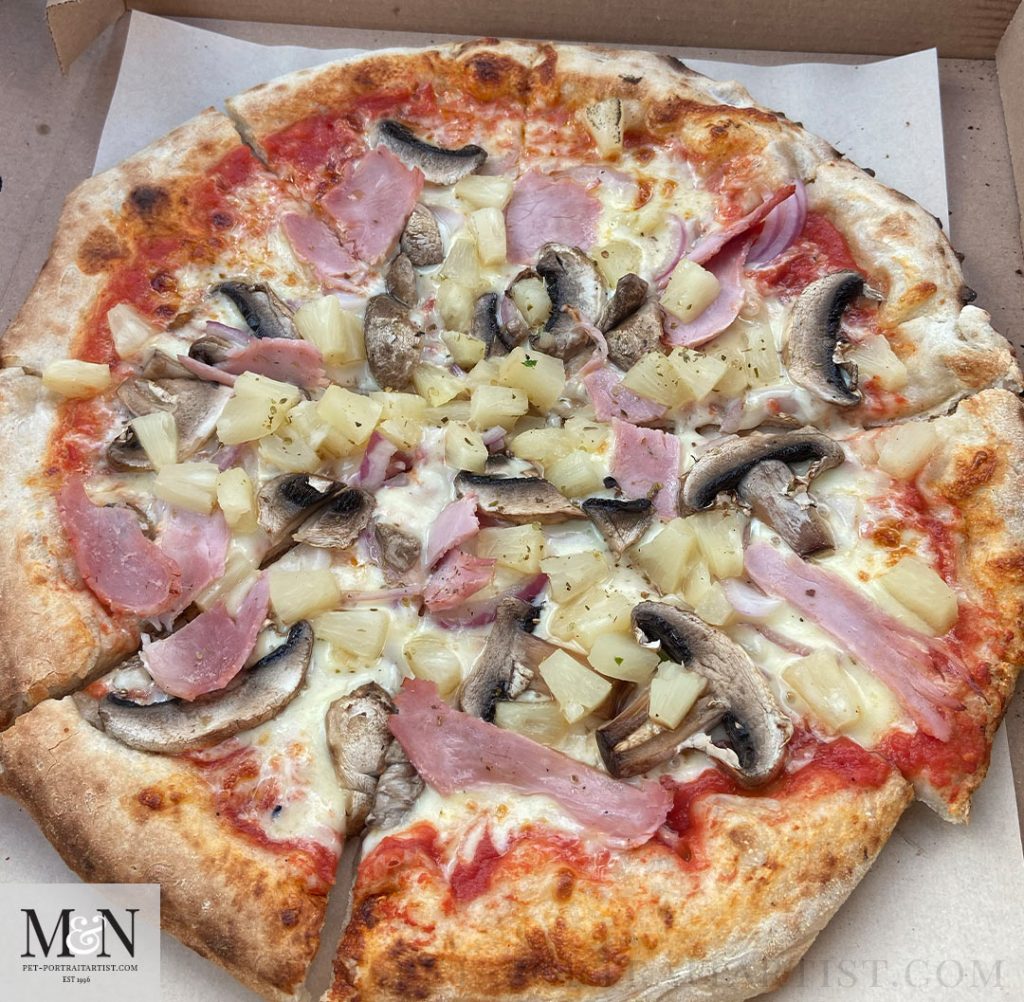 This one below is also a Margherita base with chicken, olives, mushrooms and onion. You can design your own or have their set menu and we designed our own here.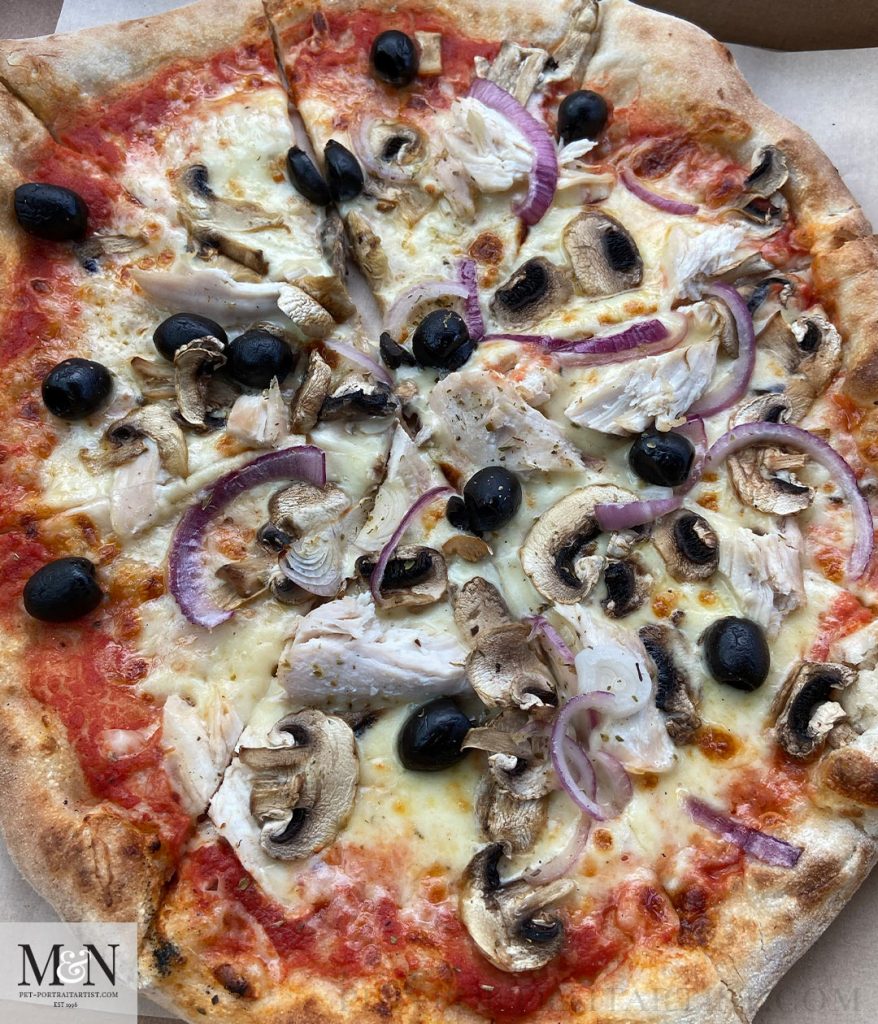 A photo of Aberporth when the tide was in, with a cloudy sky bubbling up.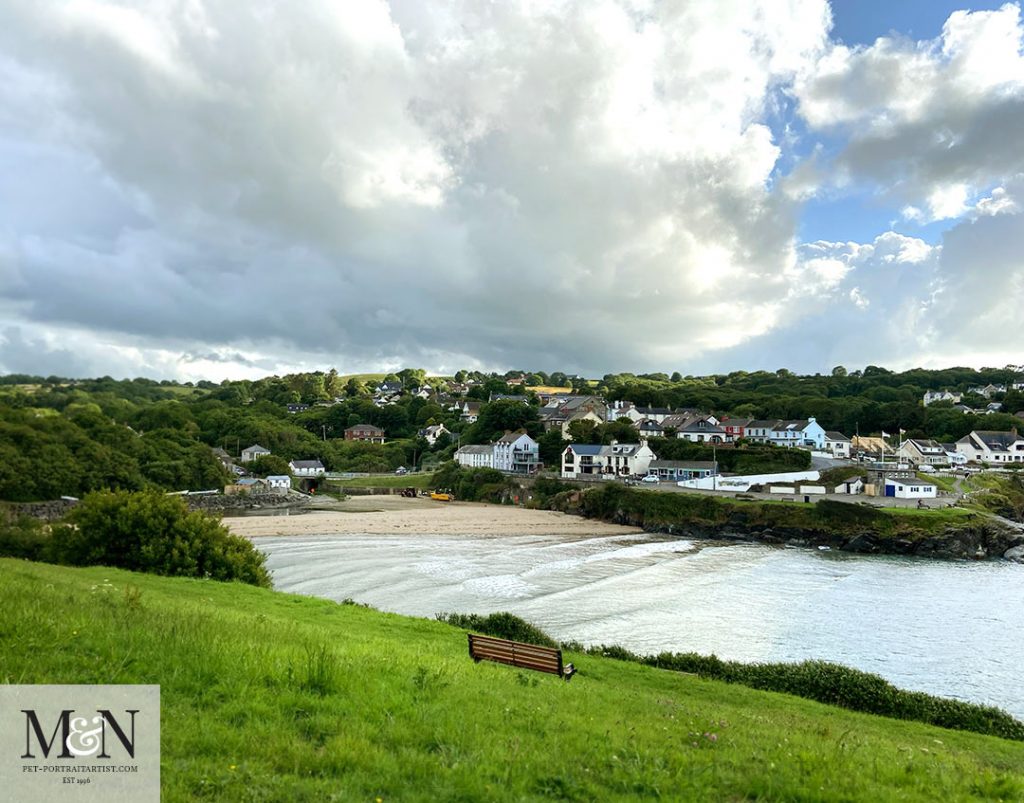 Melanie's June Monthly News – Happy Clients!
Nicholas created beautiful portrait of Black Labrador Mia last month. The portrait was presented to the recipient on her birthday and she was delighted. Alice's mum and Mia very kindly posed for photos outside in their garden on a sunny day and we have added one of them below. What an amazing photo and we would officially like to thank Alice and Alice's mum for doing the photoshoot for us!
Hi Melanie and Nicholas,
Here are pics of my mum with the portrait and Mia in the flesh!! We are all still in absolute good books for such an amazing present!
Alice Bradshaw-Smith
I have also completed a pencil portrait of a beautiful cat called Jet recently and you can see it below with my pencils to help show scale. It was a 14 x 11 inches portrait. The recipient was thrilled and you can read a testimonial from Rachel below.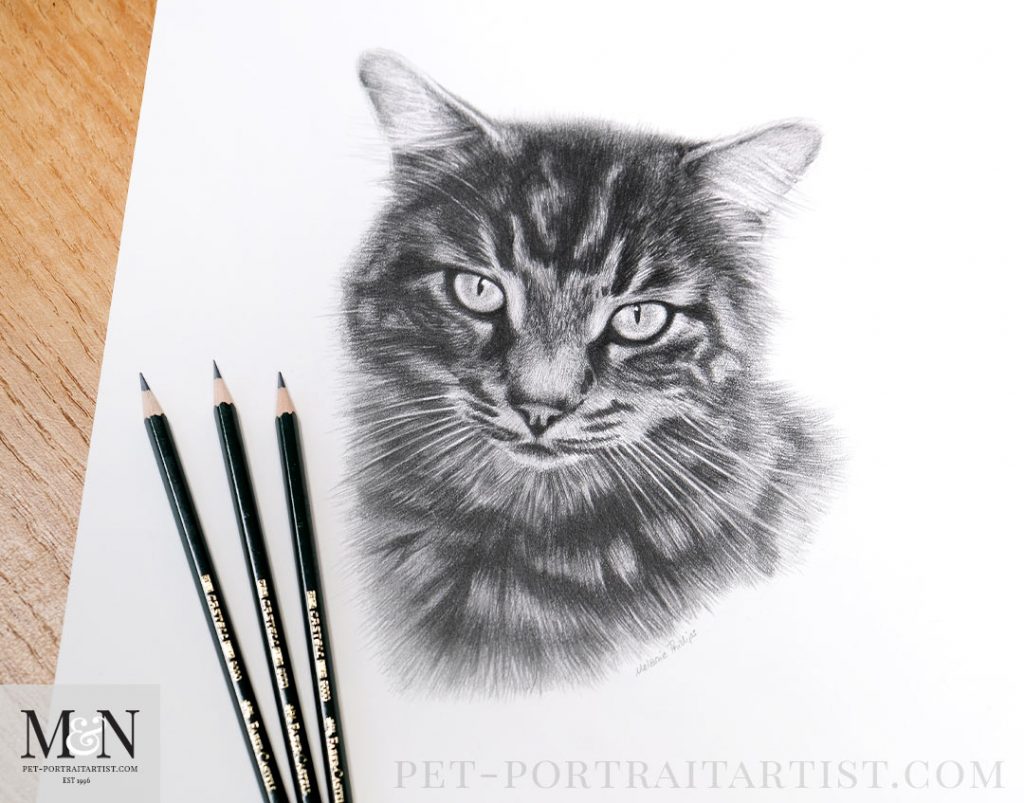 Hi Melanie,
I have received Jet's portrait, wow it is amazing. Thank you so much. I totally love it. It has captured everything about him. As soon as I get it framed I will send you a picture of it.
Many many thanks
Rachel xxxxx
Finally the portrait of Saffy was completed for a birthday surprise and sent on its way to the USA in time for the special day. Sadly Saffy passed away whilst Nicholas was painting her portrait, so it was all the more meaningful for Terras husband. We very much hope he loved it.
Melanie & Nicholas,
Just letting you know that Saffy arrived safely on Monday as expected.
She is beautiful.
Thank you so much.
John's birthday in a week so all is well.
With the deepest gratitude.
Terri
xxx
We have completed a few other portraits this month, including two gorgeous oil portraits. They are currently being framed so I will photograph them and show them in our next monthly news. If you missed our previous monthly news, head on over to May's Monthly News to catch up. We hope that you have enjoyed our ramblings this month and it won't be long and there will be another Monthly news popping up here soon! So stay tuned!!
Are you enjoying our blog? Why not sign up to our Melanie's Monthly News, which comes right into your inbox each month! You can sign up at the bottom of our website or at the top of the blog. Please don't forget to subscribe to our YouTube Channel too. You are more than welcome to comment below, we love hearing from our readers!

You May Also Like
December 4, 2018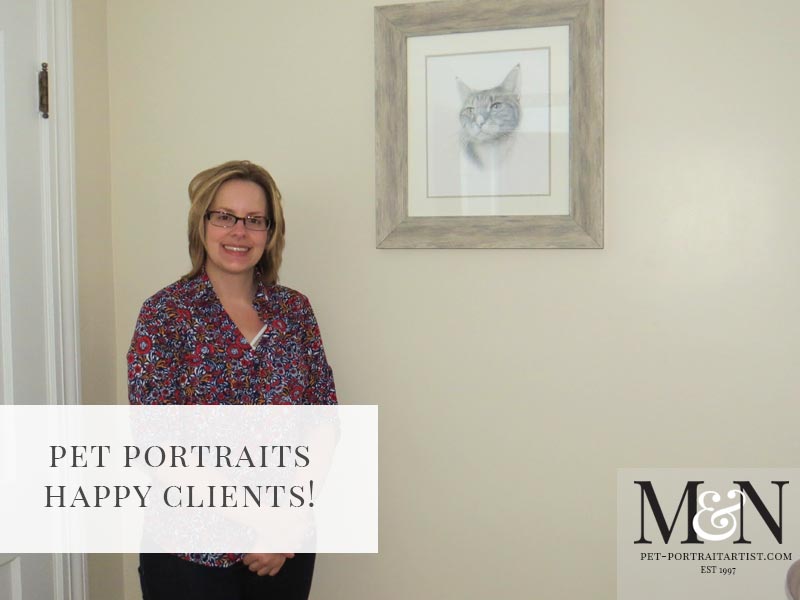 July 20, 2016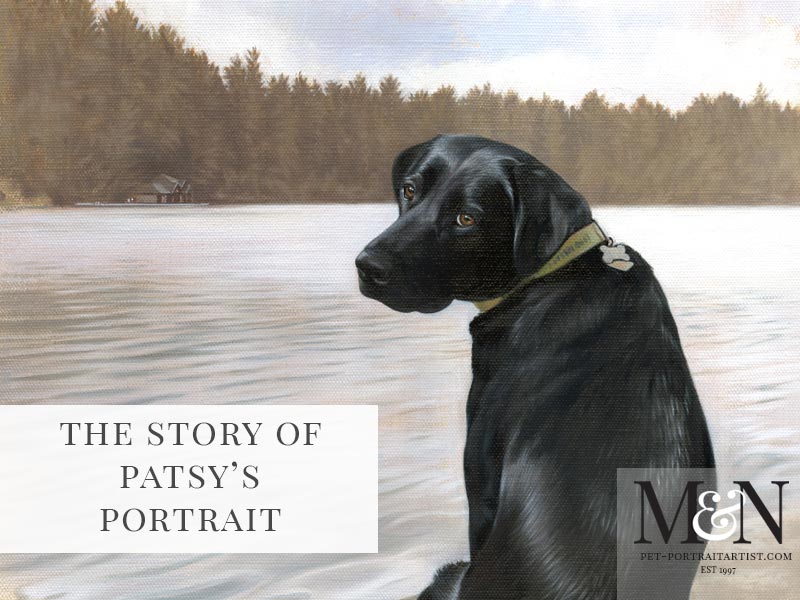 December 6, 2014