Cat Oil Portrait of Puff
August 4, 2015
Welcome to the cat oil portrait of Puff.  Kristin emailed enquiring about the process of having a pet portrait of their cat painted. This was one of Kristin's initial emails to us….
Hi Melanie, thanks for your fast response! I have attached a photo, let me know if it works. The portrait is for my husband, I bought him this cat 6 years ago and he recently died of a heart problem. He was my husbands best friend and he used to sit at his computer with him just like that, so I thought it was a fitting photo….

The photo that Kristin emailed was fantastic for a portrait and very unusual. It suited a bespoke size and shape and so with Kristin's blessing we chose 16 x 16 size. It was painted oil on Italian Linen canvas and you can see from the final scan below. Nicholas hand painted not only Puff, but his surroundings too. The keyboard, shelving behind and glasses case.
Kristin and her family loved the portrait and you can read all about it and see photos of Puff's portrait on our dedicated blog post. You can see it here at  Cat Portraits Happy Clients.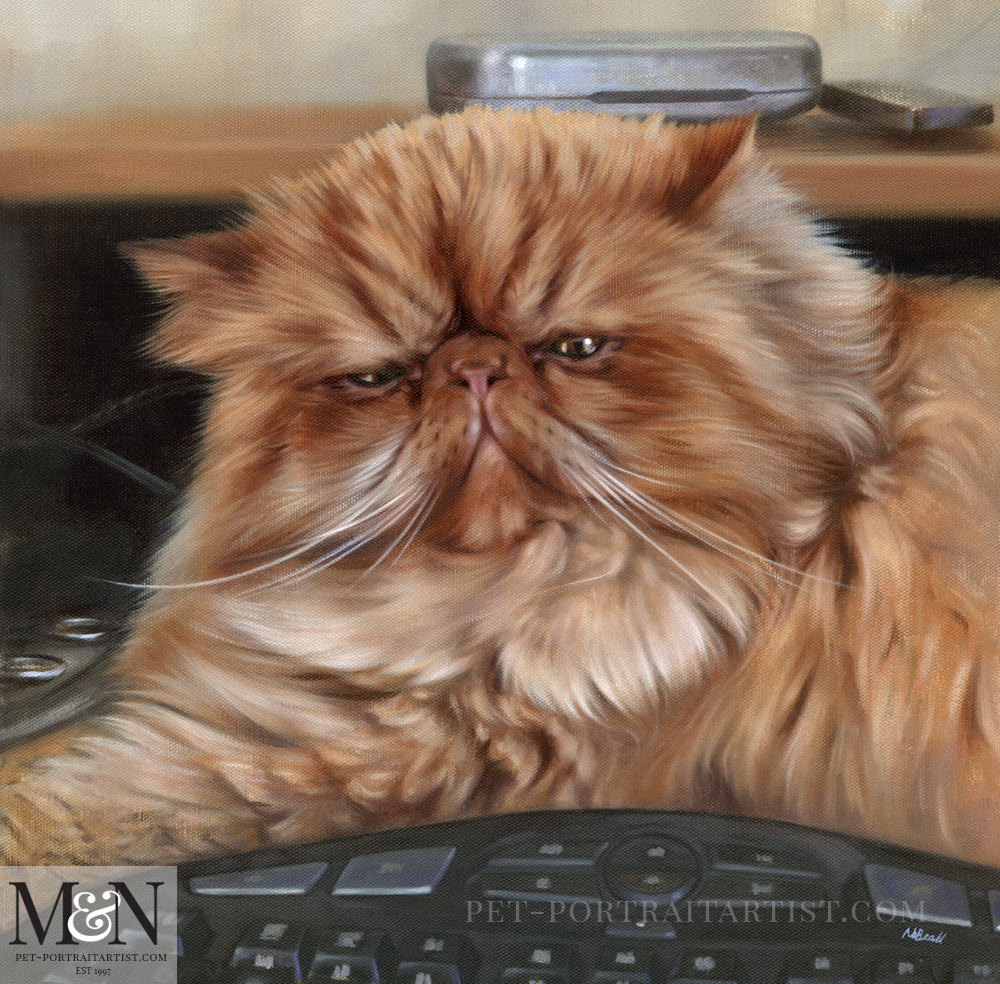 Cat Oil Portrait of Puff – Framed
Here is the portrait of Puff all framed and ready to send to our clients.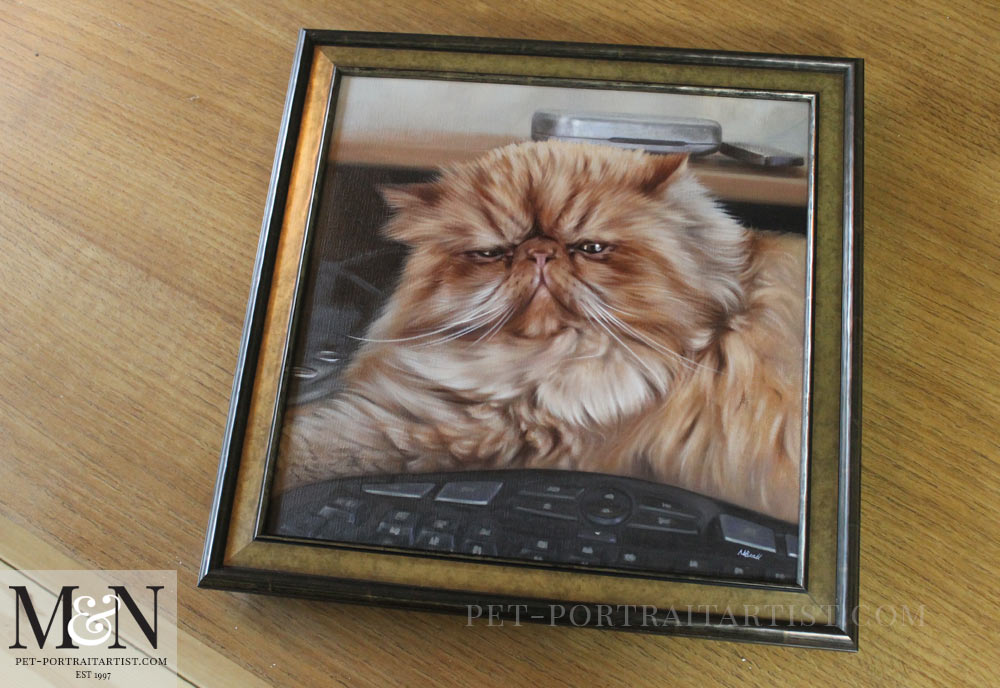 Finally we hope that you have enjoyed viewing our Art Studio Blog. Why not sign up to our Monthly newsletter accessible at the bottom of our website which comes out on the 1st of each month. You can catch up on all of the portrait stories and news from our Art Studio! Please don't forget to subscribe to our Youtube Channel too, share, like and follow our social media and you are more than welcome to comment below, we love hearing from our readers!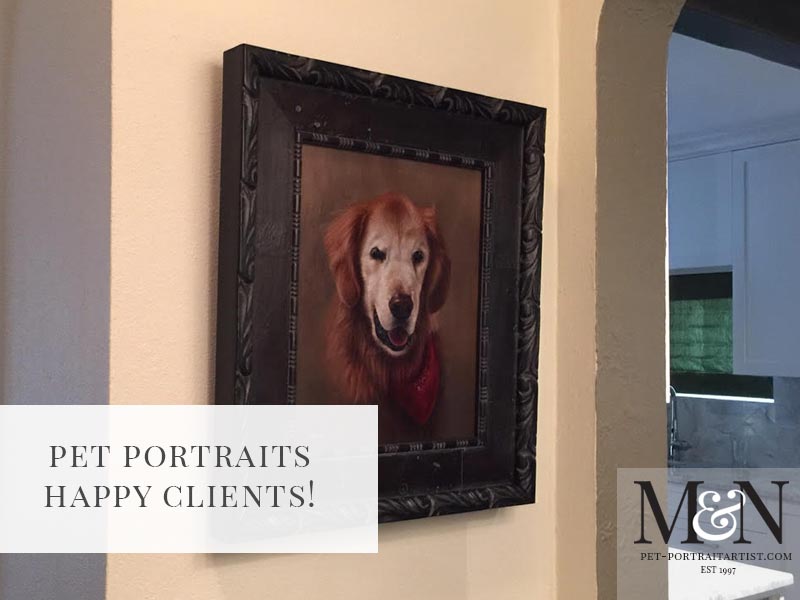 You May Also Like
June 24, 2018
November 2, 2015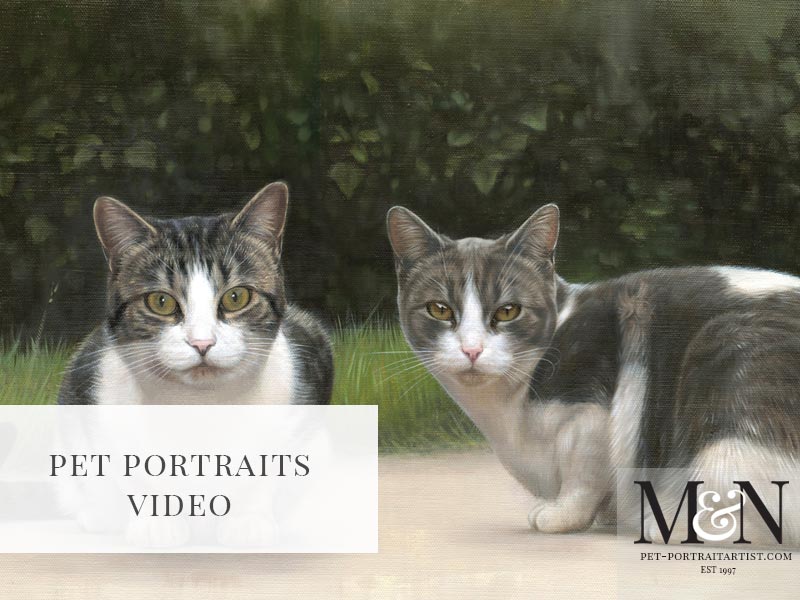 September 14, 2014