Cocker Spaniel Pencil Pet Portrait
August 11, 2015
Welcome to my Cocker Spaniel pencil pet portrait of Moo. Returning client Tracey contacted me to commission a pencil pet portrait of 'Moo'. Tracey requested the portrait to be drawn from two photos. Moo had been swimming – as spaniels love to do! So she wanted to use two photos if possible. It's never a problem to amalgamate photos.
Moo's portrait came out beautifully and you can see some photos of Happy Client Pet Portraits Tracey and Moo when they came to collect Moo's portrait from the art studio.
Cocker Spaniel Pencil Pet Portrait – Photos
Here are a few photos of the portrait with my pencils to help show scale. For those who are observant, you will see that Moo is wearing a collar in the photos below. She doesn't have a collar on in the final scan above. Tracey saw the final scan and asked if I could remove the collar as Moo is usually without her collar on at home. Not a problem as you can see!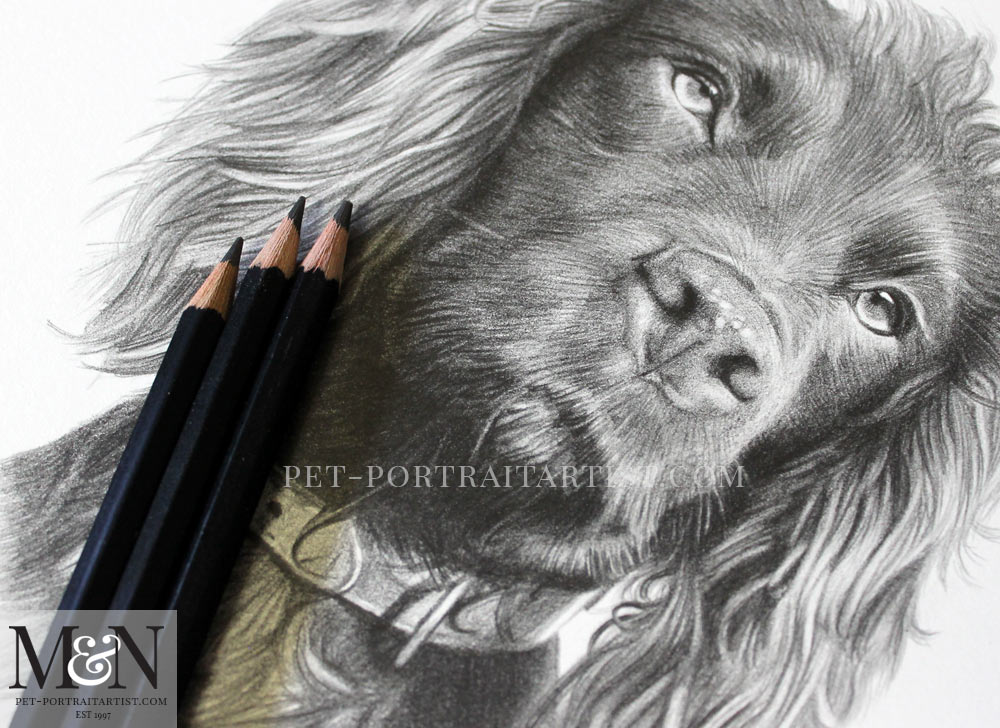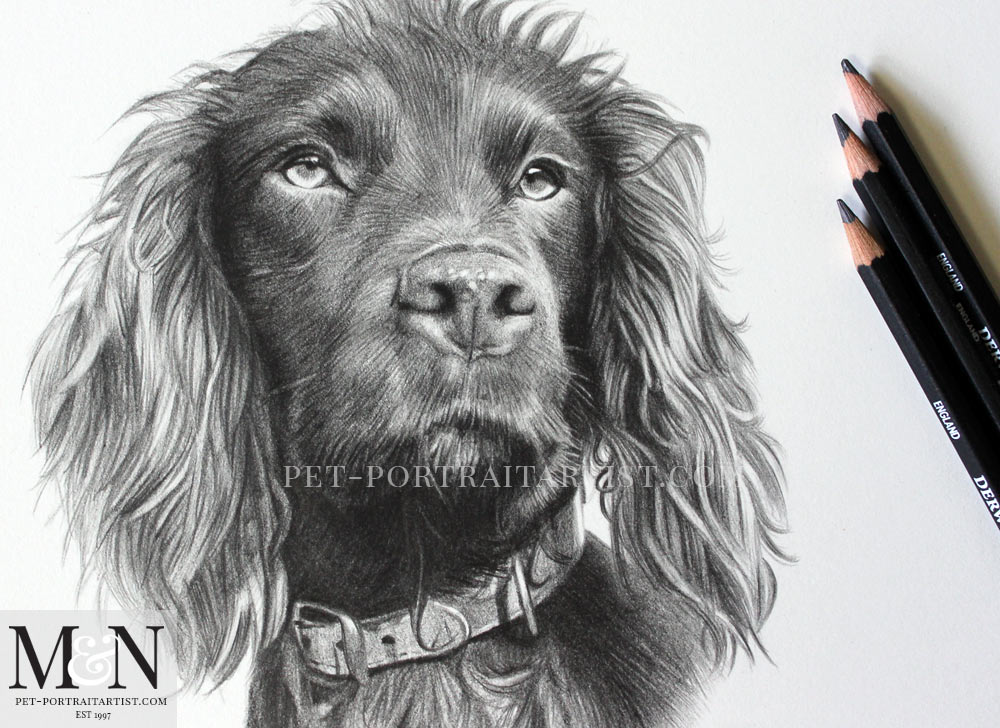 Cocker Spaniel Pencil Pet Portrait – Framed
Here is Moo framed. I have photographed the portrait and added it to our framing section. You can see more photos on the Honey Knots page. We hope you like it!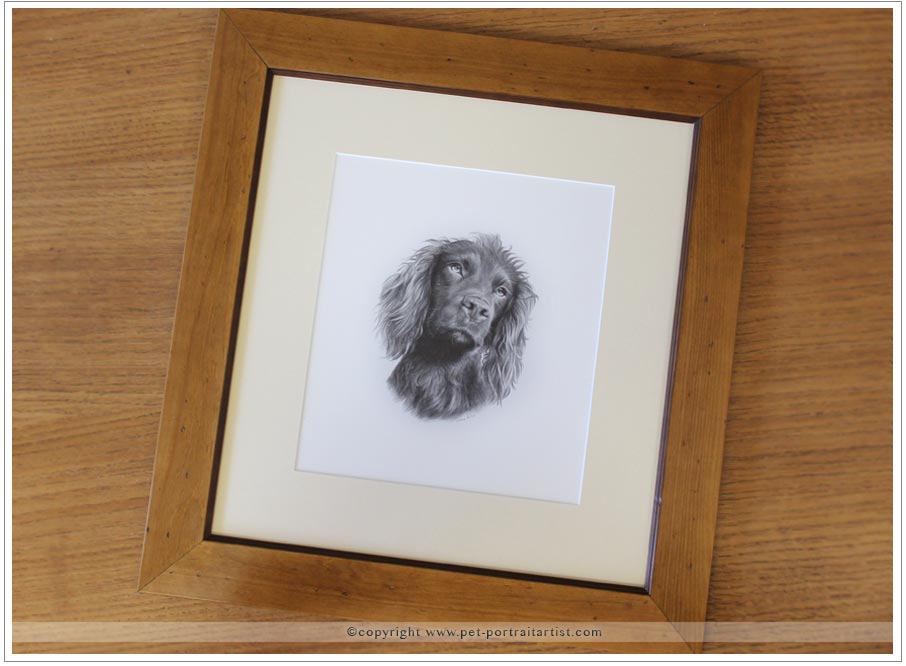 Are you enjoying our blog? Why not sign up to our Melanie's Monthly News, which comes right into your inbox each month! You can sign up at the bottom of our website or at the top of the blog. Please don't forget to subscribe to our YouTube Channel too. You are more than welcome to comment below, we love hearing from our readers!

SaveSave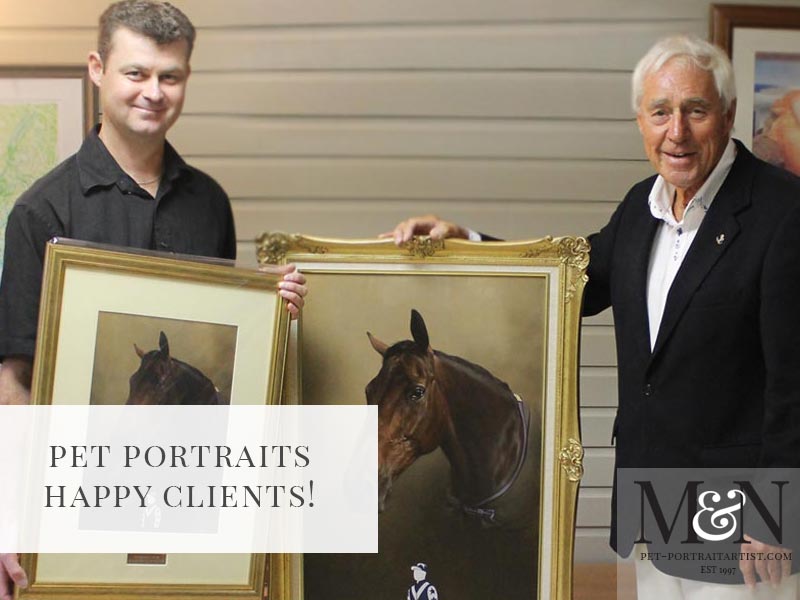 You May Also Like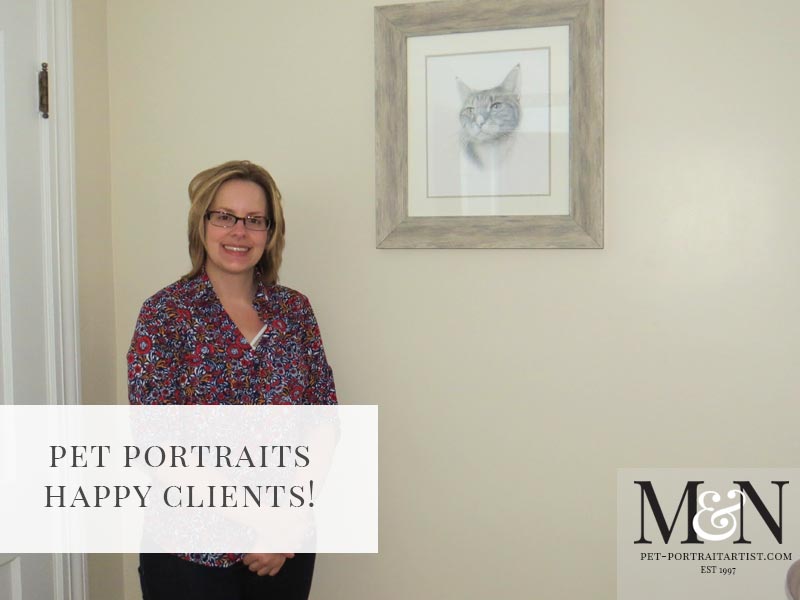 July 20, 2016
February 13, 2018
March 8, 2014