Oil Pet Portrait of Sonny
February 18, 2016
Welcome to our oil pet portrait of Sonny.  Gill contacted us requesting a portrait of their collie Sonny as a special birthday surprise for her husband. This was Gills initial email to us…
…..Our Welsh Border Collie, Sonny, has just died at the ripe old age of nearly 17. It is my husband, Rob's 50th birthday coming up. I would love to have an oil painting done from one of our many photos of Sonny….
Nicholas chose a lovely photo from Gills selection to work with and because of this, the portrait came out beautifully. You can see a wonderful photo of Rob on his birthday with the portrait of Sonny on our blog post – Pet Portrait Testimonials.
Oil Pet Portrait of Sonny – Video
Here is the video of Sonny's portrait. I have already added Sonny to our website and you can see him here in our dog portraits oil gallery – Collie Pet Portraits
Oil Pet Portrait of Sonny – Framed
Here is the pet portrait framed of Sonny. It was always a firm favourite with our clients, however it is now discontinued. We work with a number of different framers here in the UK . They each specialise in varying areas of framing so we have plenty of choice for our clients!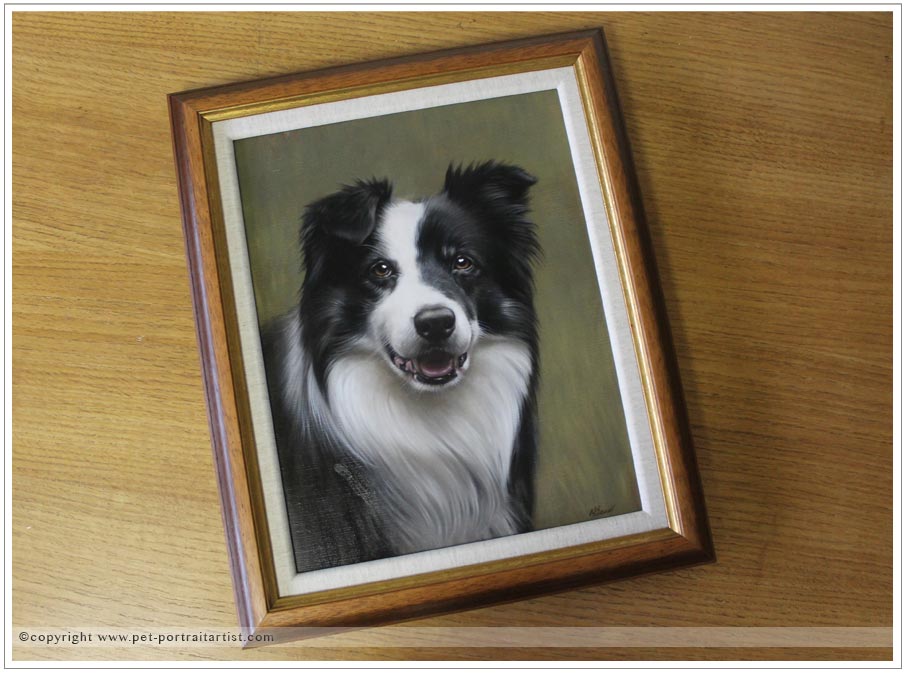 Finally, we hope that you have enjoyed viewing our Art Studio Blog. Why not sign up to our Monthly newsletter accessible at the bottom of our website which comes out on the 1st of each month. You can catch up on all of the portrait stories and news from our Art Studio! Please don't forget to subscribe to our Youtube Channel too, share, like and follow our social media and you are more than welcome to comment below, we love hearing from our readers!
SaveSave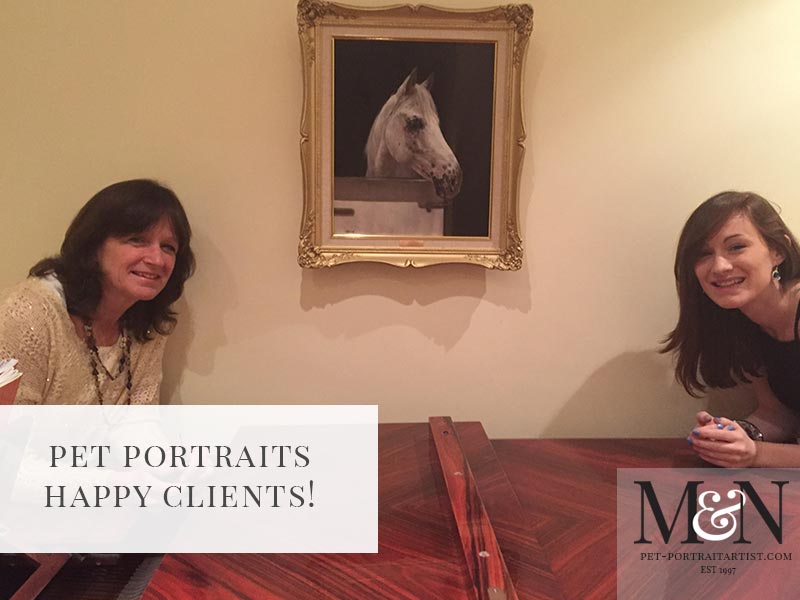 You May Also Like
July 29, 2018
May 30, 2018
July 1, 2016