Cat Pencil Pet Portraits Montage
July 20, 2016
Welcome to my latest Cat Pencil Pet Portraits Montage. This portrait was commissioned by Vivian in Hong Kong who arranged this portrait as a birthday gift for her friend. I think this has to be one of my favourite cat pet portraits to date. It was such a pleasure to draw and I loved portraying Gilli in all of the different poses.
It took Vivian and myself a while to design the portrait using her wonderful photos. We made sure that most of the studies were touching, which we feel brings them together as one image. The drawing is 16″ x 12″ size and I have taken some photos of the portrait with my pencils resting on, to show scale. If you would like to see my portrait in more detail, you can see Gilli displayed on my website.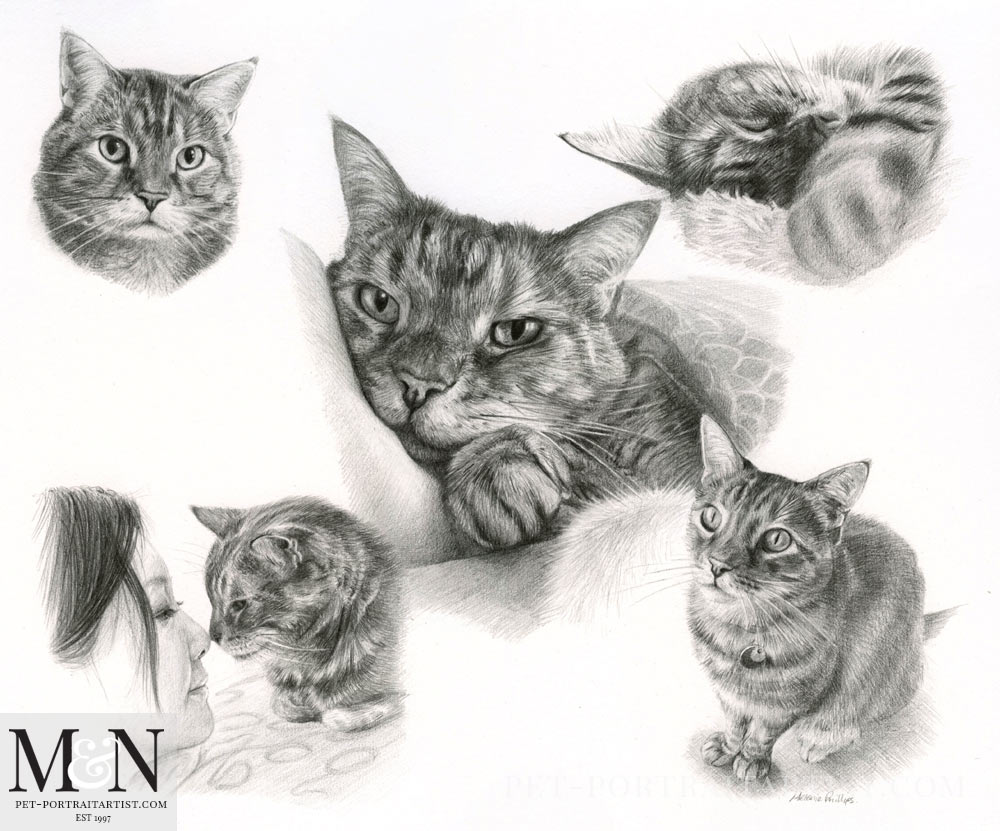 Watch the video
I have added an overview video I took just before packing the portrait below too. Hopefully it will give you a better idea of what the portrait is like in a more three dimensional way. I am gradually collecting lots of videos in my video gallery on my website. If you would like to view them, pop over to my website where you can watch them from my Pencil Portraits Video page. Or why not subscribe to our YouTube channel where you will be notified when a new video is uploaded.
Framing
Vivian and myself worked closely with Amanda our framer to create the right frame combination for Vivian. We went through a number of ideas before deciding on this frame called Albany Onyx and you can see photos below. It is paired with a dark smokey black mount along with a slightly lighter grey inner mount for extra detail.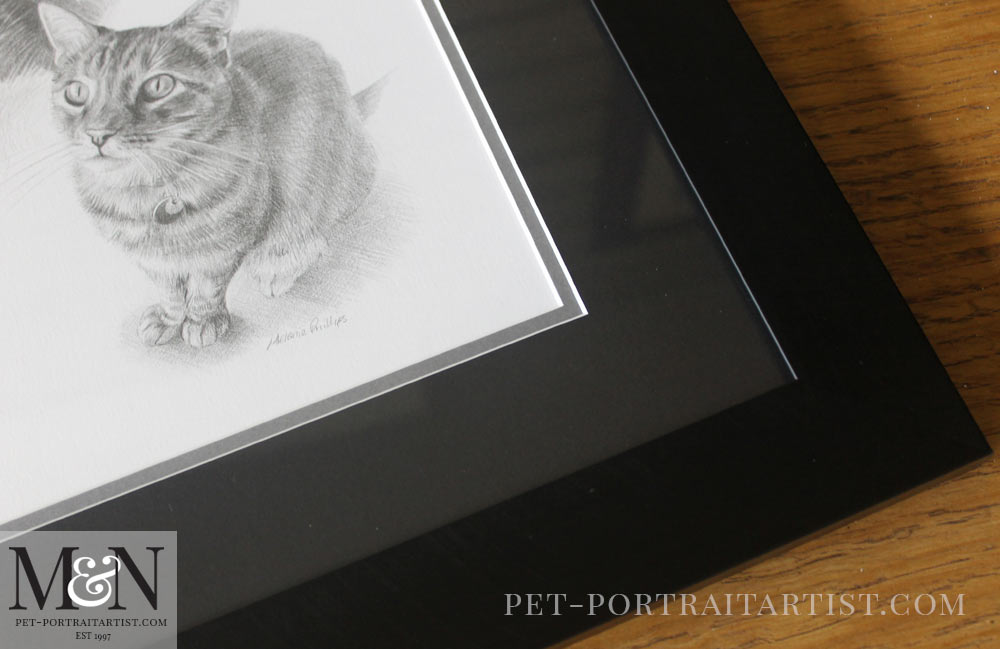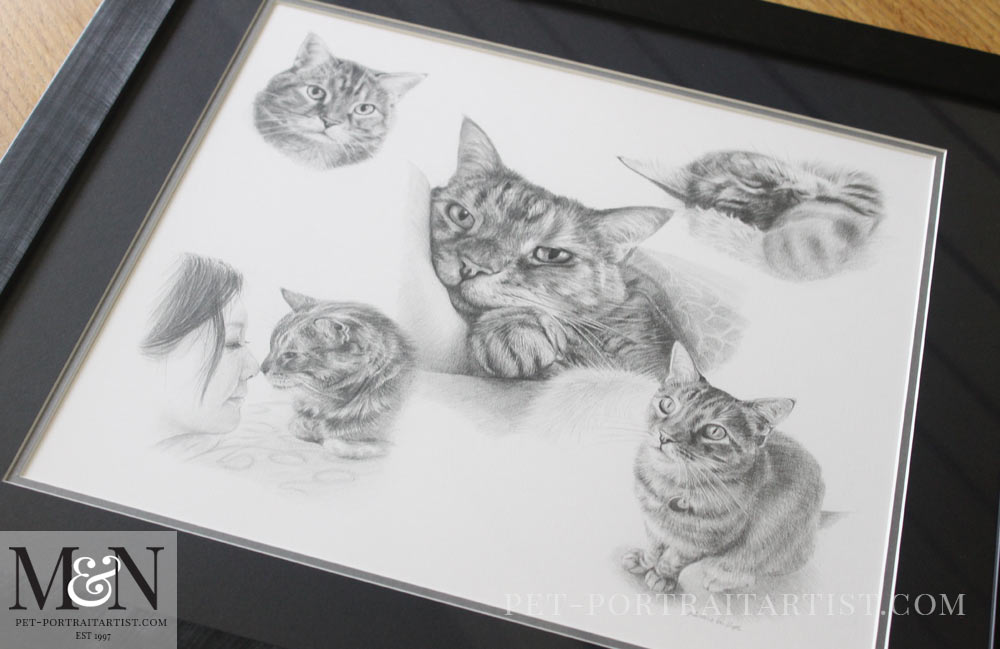 We hope that you have enjoyed viewing our Art Studio Blog. Why not sign up to our Monthly newsletter accessible at the bottom of our website which comes out on the 1st of each month. You can catch up on all of the portrait stories and news from our Art Studio! Please don't forget to subscribe to our Youtube Channel too, share, like and follow our social media and you are more than welcome to comment below, we love hearing from our readers!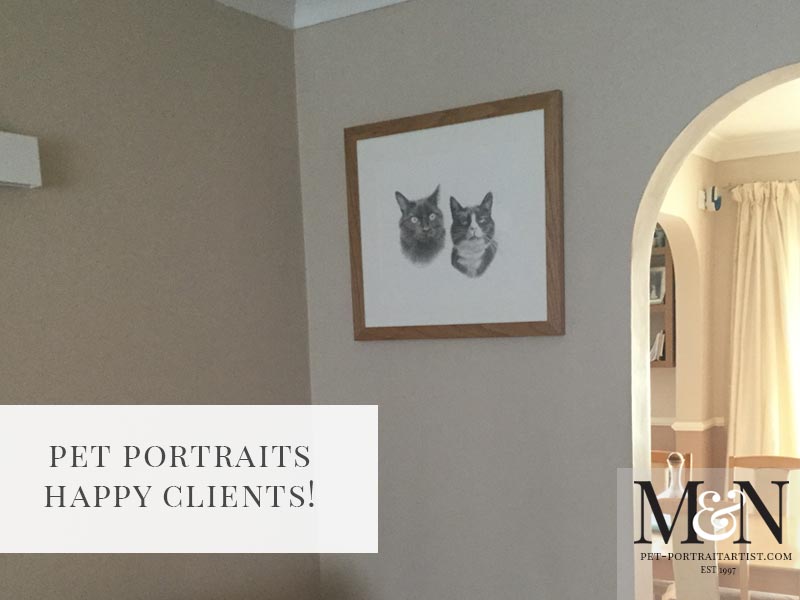 You May Also Like
November 1, 2017
April 3, 2018
November 1, 2017