Pencil Portrait of Banjo
November 3, 2016
Welcome to my Pencil Portrait of Banjo. My client Rob commissioned me to draw their family dog called Banjo as a surprise gift for his wife.
Rob and his family live in Central Queensland, Australia and I alway love sending my drawings far across the globe. Rob emailed me plenty of photos of Banjo on their farm in Australia. What beautiful scenery in the photos too. If only I could have hand delivered the portrait myself!
Banjo's portrait was a 12 x 10 size drawing and it was the perfect size for him. He looks very similar to our dog called Jenny when I was growing up. She was a blue merle and so pretty.
Rob created a bespoke frame for Banjo and is is astounding. Astonishing even. If you do anything today, you have to head on over to my blog post all about it as you will never has seen a frame like it. It is amazing and Rob is very talented! Banjo Framed….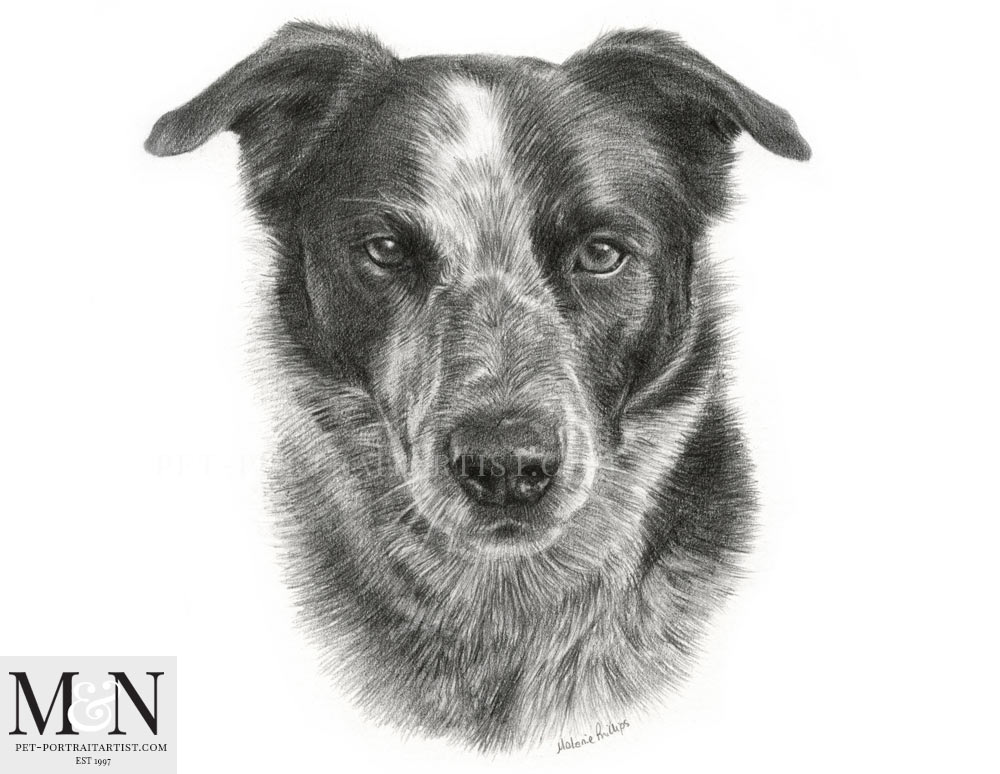 Pencil Portrait of Banjo – Photo
Here is a close up photo of Banjos pencil drawing. I often feel the photos show my portraits better than the scans, they are much more natural somehow. You can also see my pencils in there to help show scale.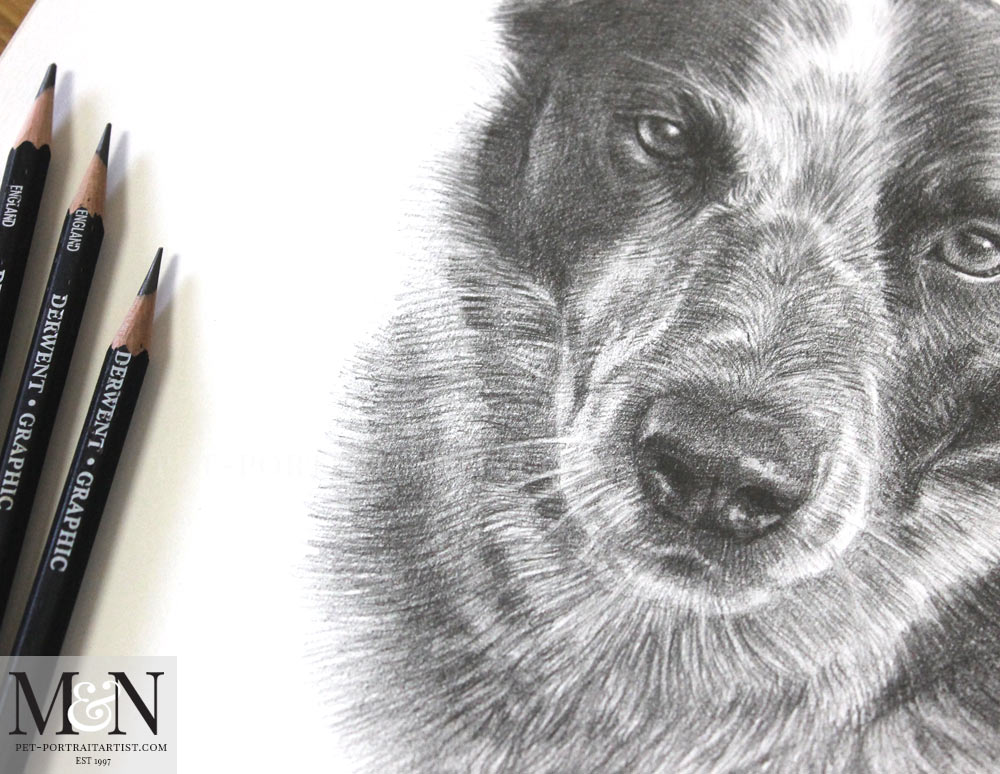 We hope that you have enjoyed viewing our Art Studio Blog. Why not sign up to our Monthly newsletter accessible at the bottom of our website which comes out on the 1st of each month. You can catch up on all of the portrait stories and news from our Art Studio! Please don't forget to subscribe to our Youtube Channel too, share, like and follow our social media and you are more than welcome to comment below, we love hearing from our readers!
You May Also Like
July 30, 2019
November 26, 2018
November 22, 2017