Tree surgeons were here…
November 30, 2016
Tree surgeons were here recently to fell a large ash tree which is right next to our art studio. The tree was very tall and straight. It was an Ash tree, however it did sway quite a bit in the windy weather. We felt it was safer to have the tree felled professionally. Just in case something happened and it caused damage to our Art Studio.
So it came down yesterday by two very professional tree surgeons. We also asked them to remove branches that were overhanging the studio roof too. We do have branches come down during the storms in the winter. So we like to make sure that the trees we have are all healthy. You cant be too careful!
When we bought our little cottage, we knew that there would be a lot of maintenance to the cottage itself. We hadn't realised however, exactly how much maintenance there would be to our little woodland. Its only by having experience of these things do you fully understand the responsibility. We have one really old tree that must be near 100 years old. It is sadly in its final years of its life and has damage to the base of the tree itself. We know that one year we will have to also have this tree down too. For now we are keeping our eye on it, as it will be a very sad day when it goes.
Incidentally we do use all of the wood from the trees that we have taken down. As you can see form the photo below the tree sourness cut them into rounds. Nicholas has a very smart axe, well actually a number of them, and he enjoys splitting the wood for the winter. We have a wood burner in the cottage and it is the heart of the cottage when it is alight in the evenings.
With all of the work happening, although they said we would be fine for us to be in the studio…we decided to take the day off. Just in case! We took lots of photos and here are just a few from the day. The first photo is a very early morning shot. It shows the tree right next to the studio and the others are of it felled and the tree surgeon up in the tree cutting branches. They work from the top down and we're simply fantastic. I hope you enjoy viewing the photos!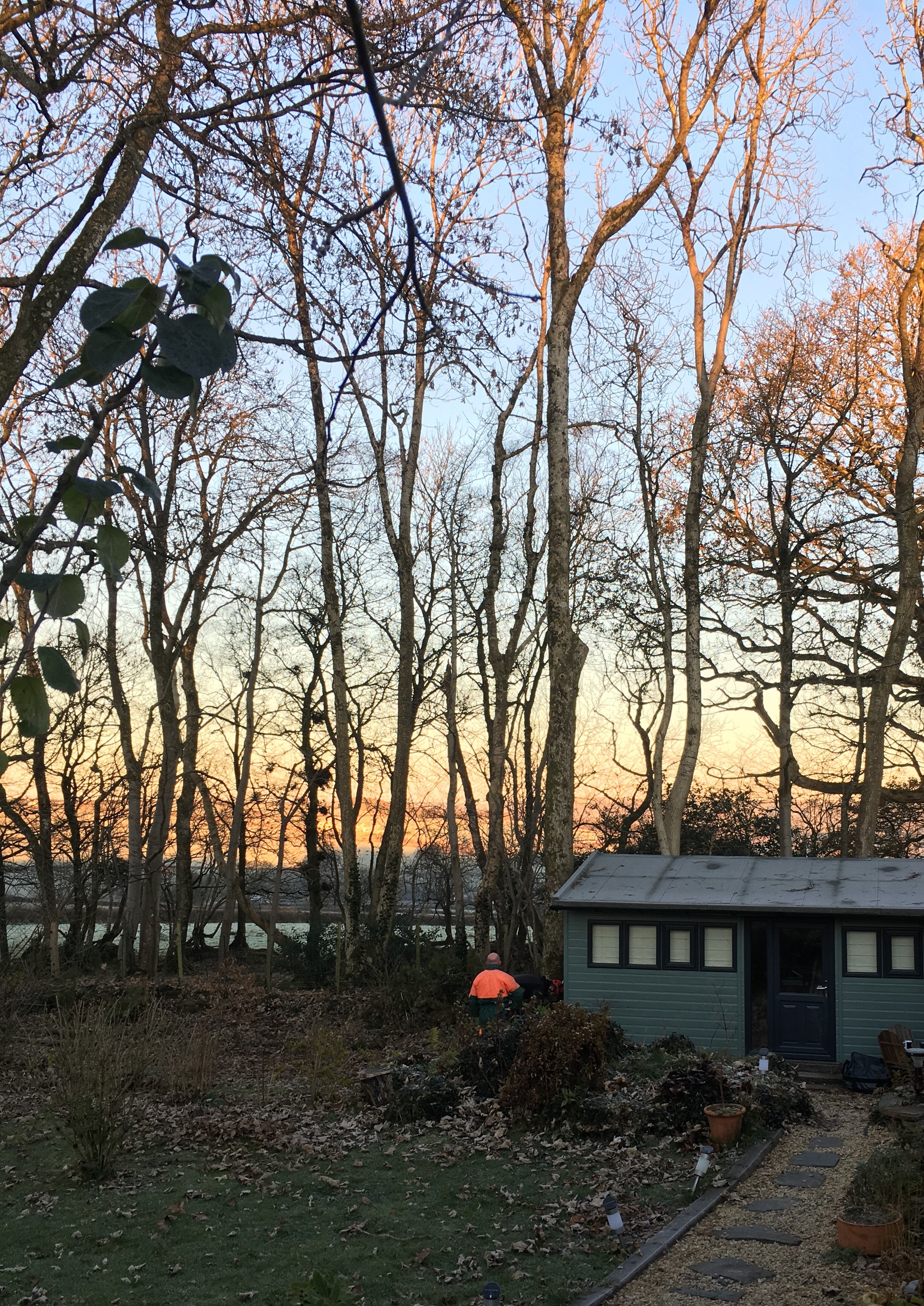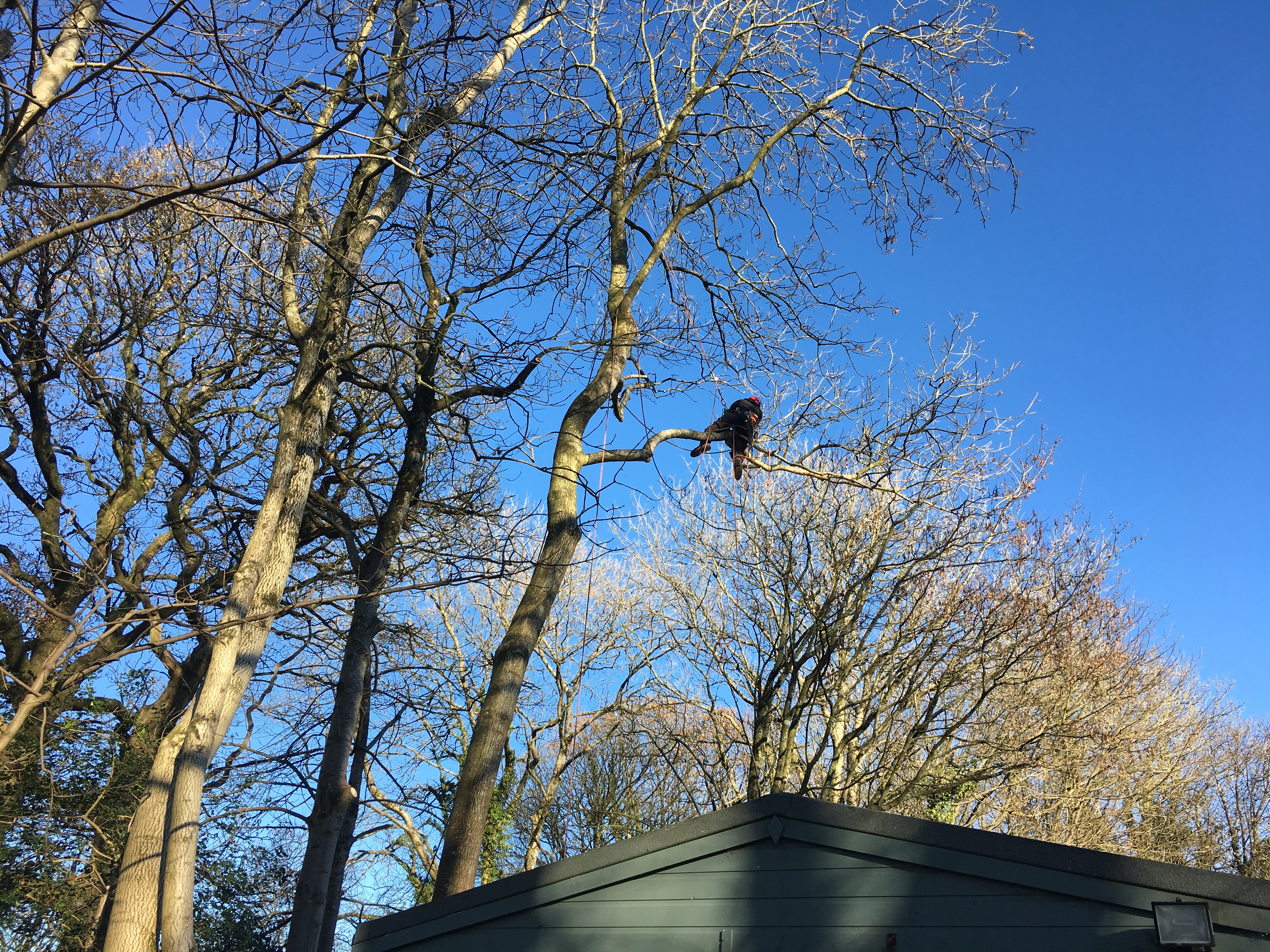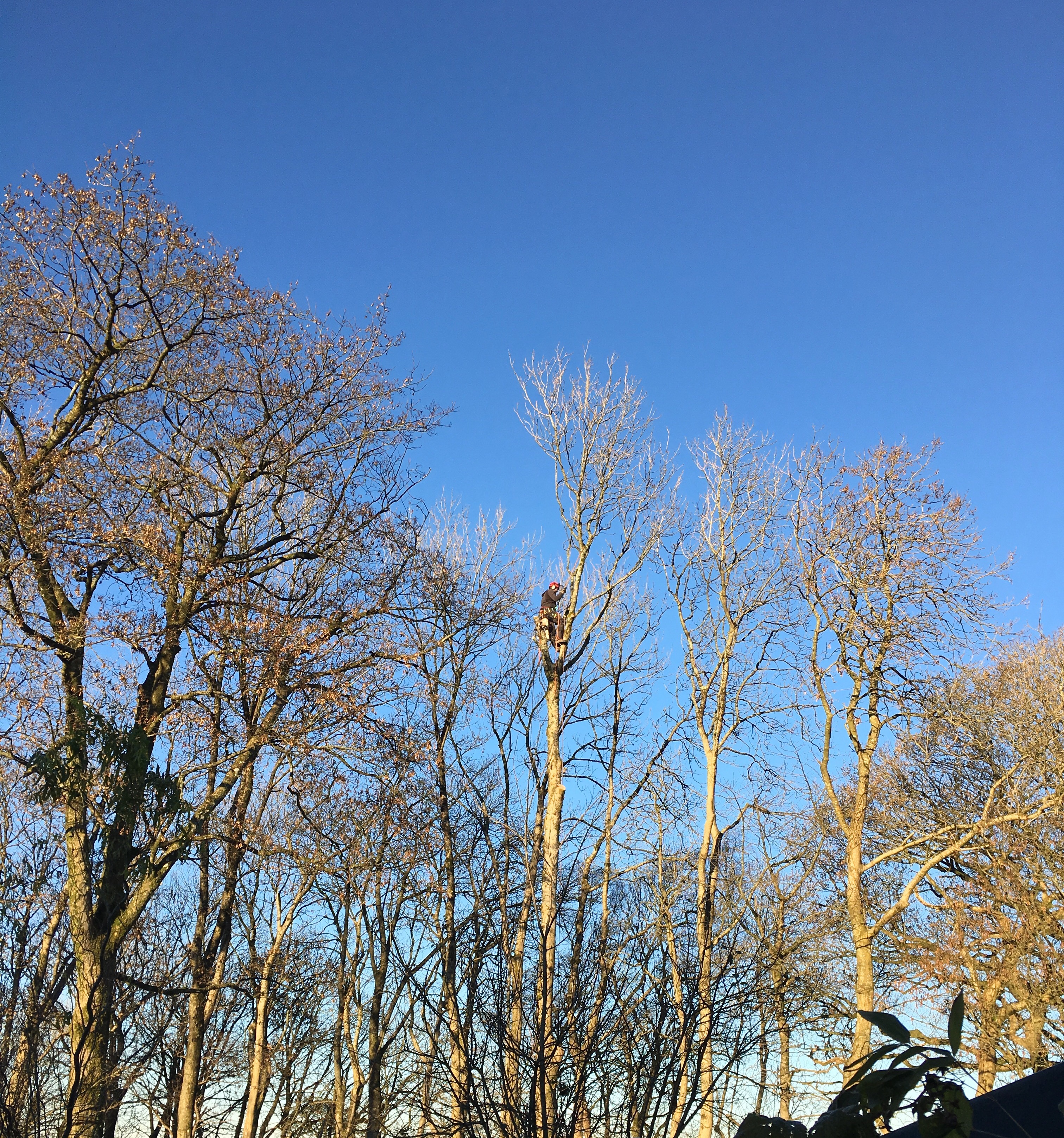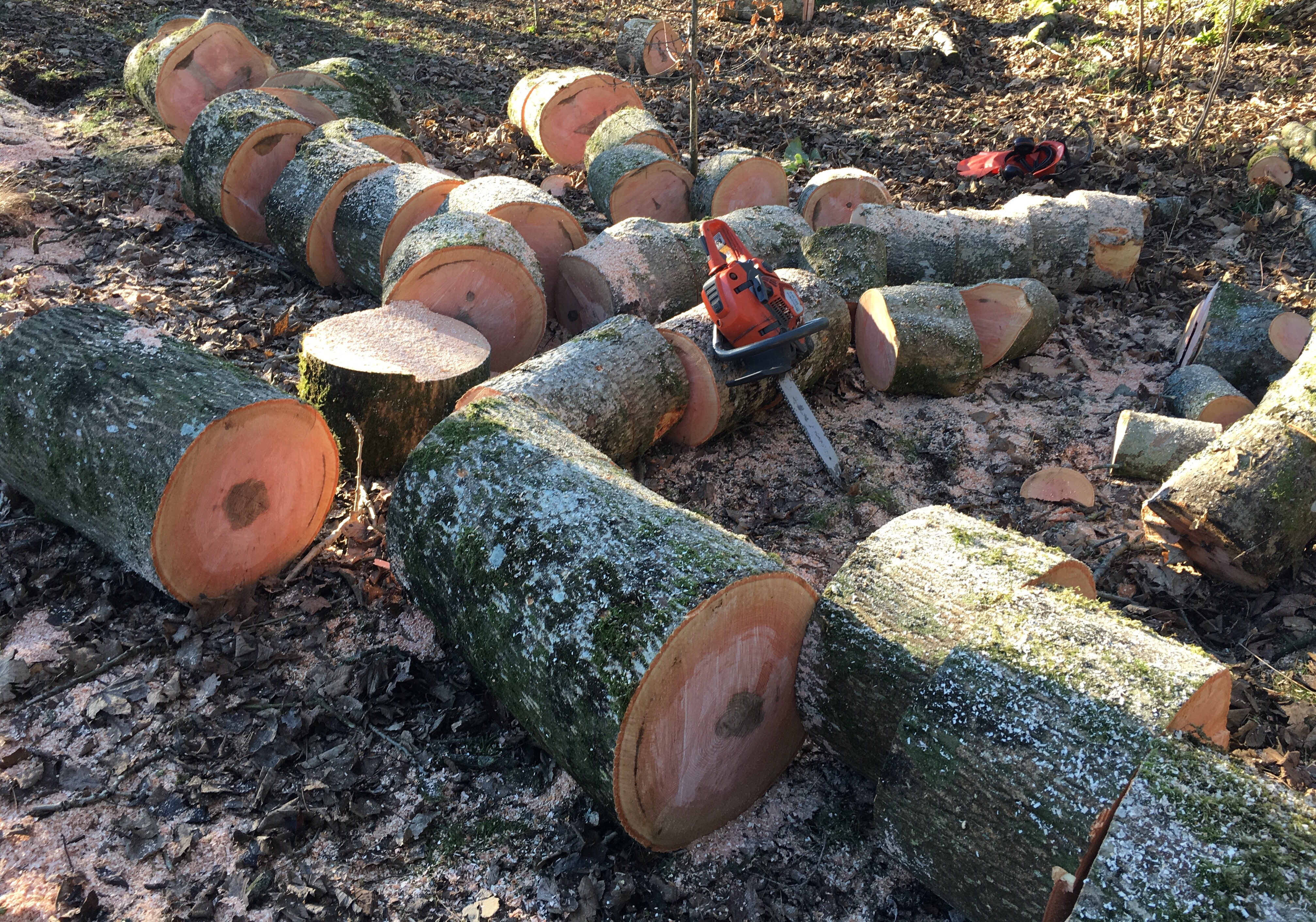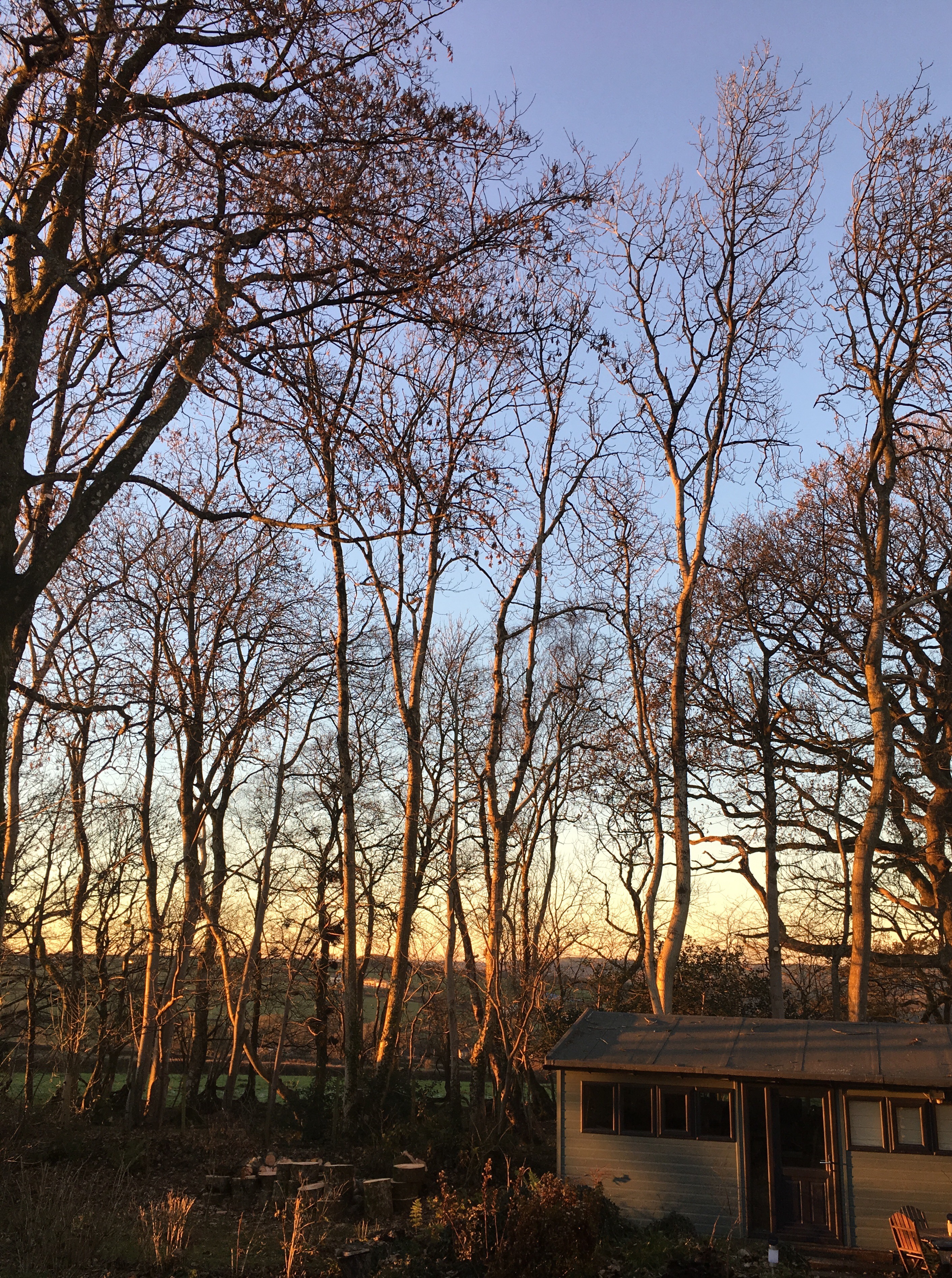 We hope that you have enjoyed viewing our Art Studio Blog. Why not sign up to our Monthly newsletter accessible at the bottom of our website which comes out on the 1st of each month. You can catch up on all of the portrait stories and news from our Art Studio! Please don't forget to subscribe to our Youtube Channel too, share, like and follow our social media and you are more than welcome to comment below, we love hearing from our readers!
You May Also Like
February 6, 2017
May 11, 2015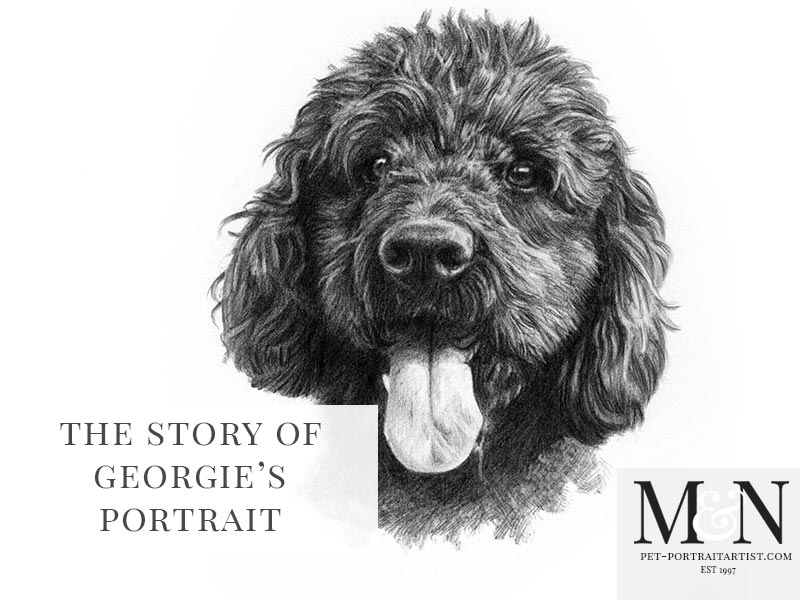 May 7, 2015